All about parks in Avalon
The great thing about Avalon is its proximity to so many great Orléans parks. Avalon homeowners don't have to venture far to get a taste of the great outdoors.
Close to home
Plans are in place to bring an exciting new park to Orléans next to François Dupuis Recreation Centre, just minutes away from Avalon communities. It's an eight-hectare expansion project to create a park full of amenities including walking paths, sports facilities, a hockey rink, and even a BMX track. Read more about the plans for the proposed park.
Don Boudria Park in Avalon Encore
Don Boudria Park is the largest in the community and offers hours of family fun whether you call Avalon Encore home or are dropping in from neighbouring Avalon communities for an afternoon of activity. The park includes a baseball diamond, a multi-purpose court for year-round sports, a shade structure, games tables, and an enclosed dog park. In June 2019, we celebrated breaking ground on the park and the man himself, Don Boudria was our guest of honour. You can view an interview with Don Boudria speaking about the park here.
Family-Friendly Henri-Rocque Park
If you're looking for a little variety, this all-ages park is just across the road from Avalon Vista. At the heart of Avalon Encore, this park has plenty to offer, from open space for kicking a ball around or a picnic, play structures, splash pad and a basketball court.
Ouellette Park for all seasons
During the winter, Ouellette Park transforms into an outdoor hockey player's paradise. The surrounding community's association sets up and maintains a full-sized outdoor rink for the public to enjoy and in the warmer months, the shade structure, playground and multi-use pathways are the places to be.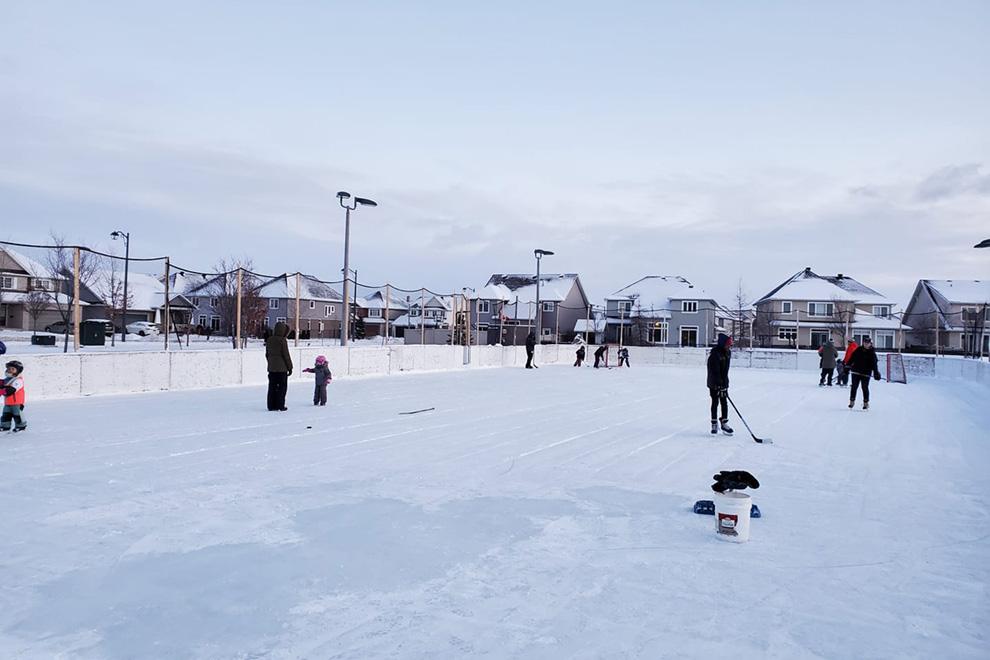 Nearby Aquaview Park
Follow the pathways that surround Aquaview Pond and you'll find the multi-purpose Aquaview Park complete with a basketball court, play structures, and a community centre. Aquaview Park will be a partner for the future park being built within our now sold out Avalon Aquaview community.