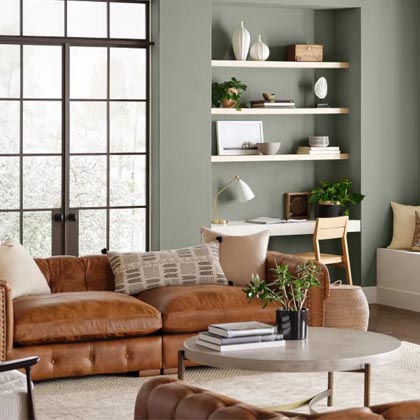 LIVE brighter
A roundup of colour trends for 2022
The start of a new year may be all about resetting our personal intentions, but it's also the perfect time to refresh our living spaces and embrace the very latest colour trends. We're tapping in to the top picks of some of the most renowned colour authorities to see what shades they've chosen as the standouts in 2022. Read on. [...]
---
13 January, 2022
Detached Homes, Townhomes & Condos
Our power team designers are back for the 2021 Minto Dream Home for CHEO. See what they've dreamt up this year.
With over 20 years of partnership, we're proud to give back to our community and build the grand prize for the CHEO Dream of a Lifetime Lottery again.
From splashes of colour and eclectic artwork to perfectly furnished spaces on every floor, here's a peek into what you can expect.

Articles related to how to save energy and reduce waste, net zero, greening your commute and all things sustainability.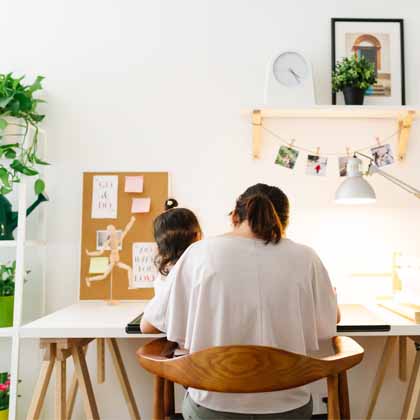 Mother's Day is quickly approaching and we can't wait to show them how much they mean to us! But if you've ever found yourself searching "best Mother's Day gifts" on Google (guilty!) only to find the same old ideas, we've got a list of 10 eco-friendly Mother's Day gifts that are good for her wellbeing and the environment too [...]
April 22nd is Earth Day – and while most of the world is still isolating and events have been cancelled, this special occasion can still be celebrated digitally on the official Earth Day website. Check out our list of 6 ways you can celebrate Earth Day every day at home with your kids [...]

Articles related to spring cleaning, better sleep, managing stress, staying active and living a healthier lifestyle.
On average, Canadians spend about 90% of their time indoors. Along with using scent-free products and keeping your home well-ventilated, plants are a helpful tool for improving indoor air quality. Here's 10 plants that clean the air in your home […]
Essential oils are concentrated, natural oils extracted from plants like mint or eucalyptus, that have been used for thousands of years for medicinal and health purposes. With us all staying home a lot more these days, we wanted to dig into some of the benefits and ways you can infuse them into your space. Read on […]

Articles related to education, innovation, finance and living smarter.
A home improvement or renovation project can be incredibly exciting! But, before you start knocking down walls and choosing flooring, there are lots of important questions to ask yourself about what you're hoping to achieve. After all, it's a big investment and mistakes can be costly [...]
Most of us have been hanging around the house more than usual the last couple of months, and the dirt and clutter are likely starting to add up. Cleaning, and disinfecting your home is more important than ever right now – and we've got some tips on how to give your home a full deep clean [...]

Articles related to giving back, getting involved in your community and how you can change it for the better, and events and initiatives that bring us together.
All that together time as a family can be a blast when you have a list of things to do. Turn boredom into fundom with these 15 activities you can do at home – from watching nature-inspired documentaries to painting birdhouses and camping in your own backyard. Check them out [...]
Are you a Taurus, Gemini or Cancer? Celebrating a birthday in self-quarantine doesn't sound like much fun, but with a little imagination, some creativity, and a positive attitude, it can still be a memorable affair. Here's a list of four creative ways to celebrate your birthday while in self-isolation [...]

Articles on design trends, DIY projects and hacks, tips on how to organize your space and all things design and décor.
For interior décor enthusiast Nicole Kennedy, choosing a Minto home to bring her Pinterest board to life was a no-brainer. Sharing her decorating journey on Instagram (@ThisHouseHere) came just as naturally, with almost 2,500 following along as she makes her builder dream home anything but basic. Read on
Those dream pantries you've been seeing in magazines and pinning online aren't as far out of reach as they might seem. Here are seven kitchen pantry organization tips and ideas you can implement in your pantry, no matter how small [...]