Find your dream home with Minto Communities
Find homes for sale in our Minto Ottawa communities. Explore exciting new developments in Barrhaven, Kanata, Orléans, and Manotick.
Sales Centres and Model Homes now open with safety measures in place.
Featured Articles
TOUR OUR NEW MODEL HOMES IN BARRHAVEN AND ORLÉANS
Discover more charm, more comfort and more style in our 9 new Single Family Model Homes.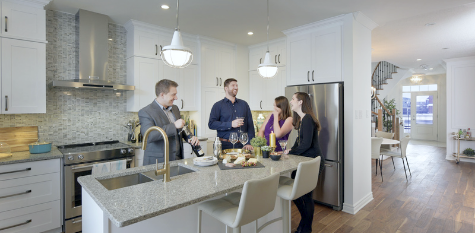 OUR VIRTUAL SALES PROCESS
Prepare ahead for our virtual sales releases to buy a new home with us.
RESOURCES FOR NEW HOMEOWNERS
Download the improved "My Minto Home" app
Get peace of mind with the new My Minto Home app – a free application offering you 24/7 access to need-to-know info about owning a home built by Minto Communities. Now easier to use, with new features and additional support for homeowners!
Current users must redownload the app to access its new features.
New Homes, Condos and Townhomes for Sale in Ottawa
New Single Family Homes and Townhomes, with new communities throughout the city, are a welcome sight for homebuyers. As an award-winning home builder in Ontario, Minto Communities develops master-planned communities and builds beautifully designed detached homes and townhouses.
Putting homeowners first for over 65 years, Minto Communities builds new homes to deliver better living. Whether you're looking for a new Single Family Home or a Townhome, we design and build new homes across Ottawa, including Barrhaven, Kanata, Orléans and Manotick. From thoughtfully-designed spaces and vibrant communities to quality service and premium construction, we want to help you live life to the fullest.


SIGN UP TODAY