LIVE greener
Reducing energy and GHG emissions through our duct seal initiative
To improve energy consumption and cost-savings at our various properties, we engaged Nerva Energy to apply an aerosolized product in the pressurized ventilation systems in our buildings. This environmentally safe product will improve air tightness without the disruption to building operations. [...]
---
31 May, 2023

We prioritized employee well-being in 2022 by increasing psychological services benefits, providing a one-stop-shop for well-being, offering wellness-related training, and fostering social connections.
Our mission is to build better places to live. It means that we must recognize the impact we have on the environment and on people. As conscientious leaders, we take full responsibility for our actions, and are deeply committed to push ourselves to do better and build a more sustainable future.

Articles related to how to save energy and reduce waste, net zero, greening your commute and all things sustainability.
To improve energy consumption and cost-savings at our various properties, we engaged Nerva Energy to apply an aerosolized product in the pressurized ventilation systems in our buildings. This environmentally safe product will improve air tightness without the disruption to building operations.
Bettering the planet is more important than ever. We've pulled together 21 eco-friendly ideas for you to follow this year […]

Articles on design trends, DIY projects and hacks, tips on how to organize your space and all things design and décor.
The secret behind the KonMari Method is the order in which you tidy your space. Read to find out why everyone is obsessed with the KonMari method and how it can transform your life and home [...]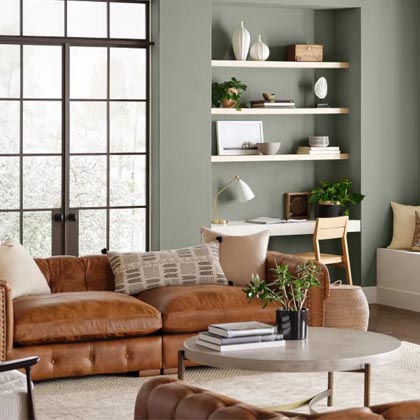 The start of a new year may be all about resetting our personal intentions, but it's also the perfect time to refresh our living spaces and embrace the very latest colour trends. We're tapping in to the top picks of some of the most renowned colour authorities to see what shades they've chosen as the standouts in 2022. Read on.

Articles related to education, innovation, finance and living smarter.
Whether you live in a newly built, freshly renovated or older apartment, you can't avoid the winter weather. Take a look at these 8 tips on how to warm up your apartment without breaking the bank [...]
A playroom is a great way to keep toys out of sight and mind, and encourage independence. Here are 6 tips for creating a fun and functional playroom.

Articles related to giving back, getting involved in your community and how you can change it for the better, and events and initiatives that bring us together.
Stunning colours, cozy sweaters and pumpkin-spiced everything aside, fall is the perfect time to take stock of what we have and count all our blessings with the celebration of Thanksgiving. We've put together a list of 4 ways to make this holiday one to remember – no harvest required [...]
September 30th marks the National Day for Truth and Reconciliation in Canada. As proud Canadians, it's important to remember, support and celebrate our Indigenous peoples. Read on to learn how you can show your support for Indigenous communities on this important day […]

Articles related to spring cleaning, better sleep, managing stress, staying active and living a healthier lifestyle.
Establishing a healthy lifestyle is important for the physical and mental well-being of children. Here are a few tips that are easy for kids to follow [...]
Navigating her way through big-city life, Mohini is a slow-living enthusiast and mindfulness writer. A big believer of living in the moment, she aspires to spread the power of present-moment living to those who most need it. Take a look here for her 7 tips on how to bring mindfulness to your daily life [...]
Detached Homes, Townhomes & Condos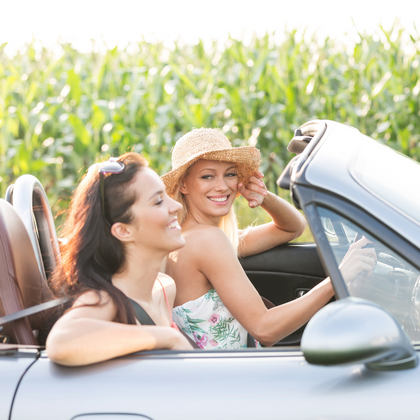 With a gorgeous French chateau in the middle of the city, a buzzing all-season farmer's market and the pristine Rideau canal running alongside, there are plenty of things to do and explore when you live in Ottawa [...]
We caught up with Karen Jones, Property Manager at Minto Apartments, to talk about the High Park Village community in Toronto. Keep reading to learn what Karen and her team are doing to encourage community and connection and why some residents love living there so much they've been there for over 25 years [...]
The secret behind the KonMari Method is the order in which you tidy your space. Read to find out why everyone is obsessed with the KonMari method and how it can transform your life and home [...]
Detached Homes, Townhomes & Condos
Parkside at Arcadia offers unparalleled walkability and connectivity with multi-use pathways throughout the area providing access to nearby transit.
Enjoy effortless access to the best dining, shopping and entertainment options Kanata has to offer when living in Parkside at Arcadia. Here, you'll find an incredible array of conveniences minutes from your door.
Parkside at Arcadia offers a serene lifestyle surrounded by natural beauty and recreational opportunities. Several community parks, sports fields and beautiful water features surround residents with ample choices for outdoor activities.
Detached Homes, Townhomes & Condos
How Minto is Reducing Water Stress + 15 Ways to Conserve Water
For International Women's Day, we're spotlighting 5 leading women in home development, building, and design across the GTA.
In honour of #BlackHistoryMonth, we highlighted Black excellence in the GTA throughout the month!
Detached Homes, Townhomes & Condos
Explore the pros and cons of living in Calgary to help you better understand what to expect when moving here.
Whether you're looking to jumpstart your workout routine or break up your regular gym schedule, these unique fitness studios in Calgary and Airdrie are sure to get your heart pumping.
The Apothecary in Inglewood is a local store featuring eco friendly products and a refillery where you can re-use containers to eliminate waste.