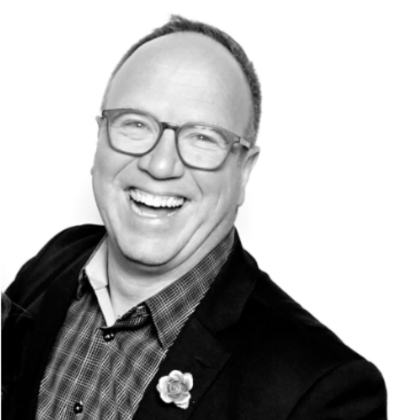 LIVE Minto
Charles Boechler on Minto's Sustainability Initiatives in Calgary
We recently caught up with Charles Boechler, Senior Manager of Sustainability and Planning for Minto Communities Canada, to chat about his role and the various sustainability projects and intiatives he and his team are responsible for. Keep reading to learn what he's most looking forward to in the coming months and what he loves about working at Minto. [...]
---
14 August, 2023

In a journey spanning nearly seven decades, Minto reached a significant milestone - the construction of 100,000 homes. From our humble beginnings as a small Ottawa-based company, we have evolved into a recognized industry leader dedicated to constructing homes that create thriving communities.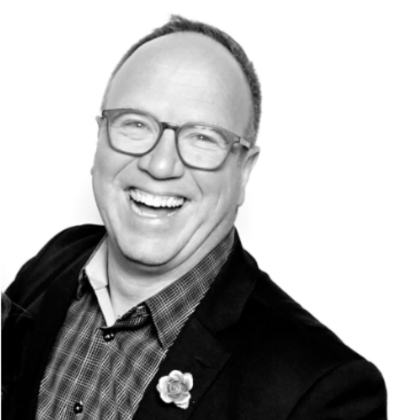 We recently caught up with Charles Boechler, Senior Manager of Sustainability and Planning for Minto Communities Canada, to chat about his role and the various sustainability projects and intiatives he and his team are responsible for. Keep reading to learn what he's most looking forward to in the coming months and what he loves about working at Minto.

Articles related to how to save energy and reduce waste, net zero, greening your commute and all things sustainability.
Bettering the planet is more important than ever. We've pulled together 21 eco-friendly ideas for you to follow this year […]
The colder months usually mean higher energy bills. Here's 10 ways to reduce your energy consumption and save money this winter, without sacrificing comfort.

Articles on design trends, DIY projects and hacks, tips on how to organize your space and all things design and décor.
The secret behind the KonMari Method is the order in which you tidy your space. Read to find out why everyone is obsessed with the KonMari method and how it can transform your life and home [...]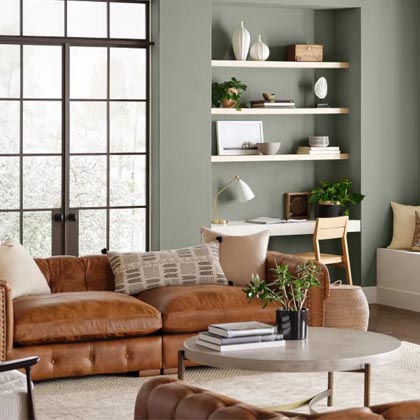 The start of a new year may be all about resetting our personal intentions, but it's also the perfect time to refresh our living spaces and embrace the very latest colour trends. We're tapping in to the top picks of some of the most renowned colour authorities to see what shades they've chosen as the standouts in 2022. Read on.

Articles related to education, innovation, finance and living smarter.
Whether you live in a newly built, freshly renovated or older apartment, you can't avoid the winter weather. Take a look at these 8 tips on how to warm up your apartment without breaking the bank [...]
A playroom is a great way to keep toys out of sight and mind, and encourage independence. Here are 6 tips for creating a fun and functional playroom.

Articles related to giving back, getting involved in your community and how you can change it for the better, and events and initiatives that bring us together.
September 30th marks the National Day for Truth and Reconciliation in Canada. As proud Canadians, it's important to remember, support and celebrate our Indigenous peoples. Read on to learn how you can show your support for Indigenous communities on this important day […]
Canada Day 2023 is almost here! With it comes an opportunity to celebrate what it means to be Canadian—from our diverse culture to our commitment to equality and inclusion. This year, we've compiled a list of Canada Day 2023 celebrations taking place from coast-to-coast, along with ways to recognize and support our Indigenous artists and communities [...]

Articles related to spring cleaning, better sleep, managing stress, staying active and living a healthier lifestyle.
We're going to let you in on a little secret: If you put your phone down right now and walk away from it for even a few hours we promise YOU WILL SURVIVE. While the addiction is real, we've got a few ways to help you unplug from technology – and plug back into life […]
Establishing a healthy lifestyle is important for the physical and mental well-being of children. Here are a few tips that are easy for kids to follow [...]
Apartment Suites, Townhomes and Garden Homes
Discover the perfect blend of urban buzz and suburban serenity in Oakville with our local, hand-picked guide! From exploring the waterfront to hiking its lush trails and exploring historic streets, Oakville offers you endless things to do […]
Terrible plant parent? Give your green thumb one more shot with our must-read apartment plant guide. Let us show you exactly where 10 easy-to-take-care-of plants that can survive and thrive in your apartment [...]
With the many dietary restrictions and preferences that exist today, it can be difficult to find a restaurant in the city for your whole group to enjoy. We're here to help! Check out this list of 10 amazing Ottawa restaurants with vegan and vegetarian options that everyone will agree on […]
Detached Homes, Townhomes & Condos
For 23 years running, we've designed and built the lottery's Grand Prize while putting heart and soul into each home. See how we continue to support CHEO with you.
Parkside at Arcadia stands as a smart investment for Ottawa families looking to help their children enter the real estate market. The perfect combination of ideal location, exceptional homes and stunning community planning offer incredible potential for financial growth.
Buying a new home is an exciting new journey. Whether you are a first-time buyer or an investor, it is essential to know the costs of purchasing a house and to understand the ins and outs of mortgage financing.
Detached Homes, Townhomes & Condos
Learn more about the Homeowner Essentials events held by team of experts.
Discover advanced comfort, sustainability, and savings with a Net Zero Home!
How Minto is Reducing Water Stress + 15 Ways to Conserve Water
Detached Homes, Townhomes & Condos
Explore the pros and cons of living in Calgary to help you better understand what to expect when moving here.
Whether you're looking to jumpstart your workout routine or break up your regular gym schedule, these unique fitness studios in Calgary and Airdrie are sure to get your heart pumping.
The Apothecary in Inglewood is a local store featuring eco friendly products and a refillery where you can re-use containers to eliminate waste.