Welcome to Avalon
Our homes in both Avalon Encore and Avalon Aquaview come in a variety of collections, different design options and lot sizes, making it easy to find the right home for you, and your family in either Avalon community.
From community design, proximity to schools, amenities, and abundance of green space, Avalon's heart beats with a brand new enclave of our thoughtfully designed homes in Avalon Aquaview on sale winter 2020.

Also, continue to discover our inspiring designs and open, flowing layouts in Avalon Encore, currently on sale with limited inventory.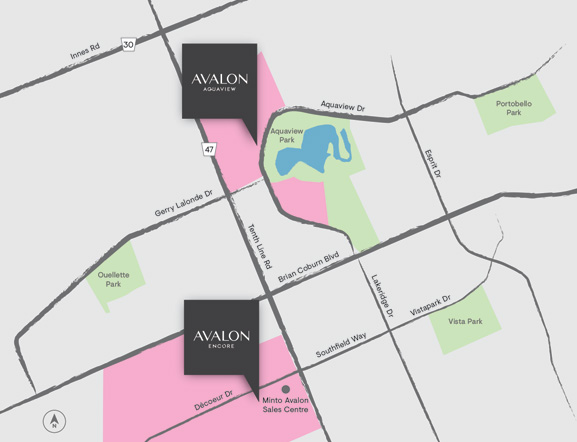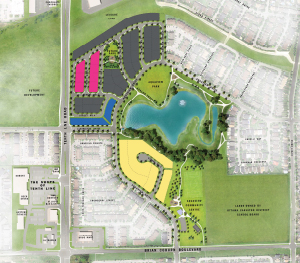 Avalon Aquaview Site Plan
Homes for sale in Avalon Aquaview, thoughtfully designed around Aquaview Pond and Park.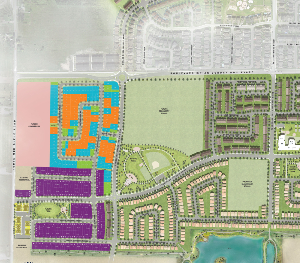 Avalon Encore Site Plan
The final phase of Avalon Encore, ideally located between Tenth Line Road and Mer Bleue Road.
Avalon parks designed with you in mind
There is a natural flow between any Minto Communities park in Orléans, so there is something for everyone in each Avalon community — senior and junior play structures, an Active Fit structure for outdoor exercise, hills for sledding, splash pads, shade structures, sports fields and more.
The parks are also evenly distributed with structures, sports fields — including a baseball diamond — and pathways. And best of all, parks are easily accessible for homeowners in both Avalon Aquaview or Avalon Encore.
Watch Mr. Boudria speak about the park named after him here.