NEW HOMES IN MANOTICK ON SALE NOW
Located in Ottawa South, Manotick Village is your escape from the city
Contemporary living meets historical village charm in Mahogany, Manotick. Mahogany is Minto Communities' most unique collection of Single Family Homes, Bungalows, and Bungalow Townhomes — master-planned around natural features, with family friendly streetscapes. Phase Two of Mahogany brings even more parks, paths, and green spaces to Manotick.
Tucked along the shores of the Rideau River, Manotick brings homeowners an abundance of green spaces, parks, and golf courses. Fine dining and casual family lunches are a stroll down Manotick Walk — a multi-use path from Mahogany into the village. Artisanal food producers, grocery stores and barbershops call Manotick Village home and provide Mahogany homeowners with everyday essentials. Minto Mahogany homes are unlike any other. In fact, the contemporary homes in Mahogany are unique to this Manotick community and are not found in our other Ottawa communities.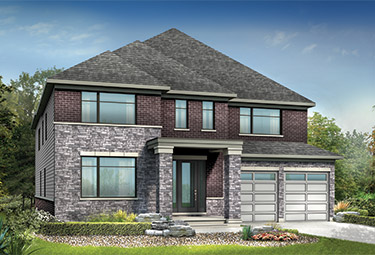 Discover large, stylishly designed three and four bedroom detached homes on 38', 45' and 52' lots.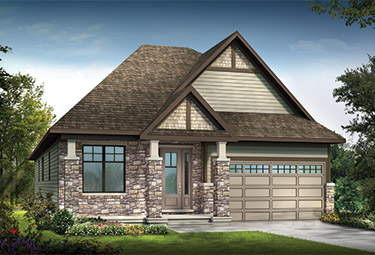 Open concept two bedroom bungalows on 45' and 52' wide lots in Manotick, Ontario.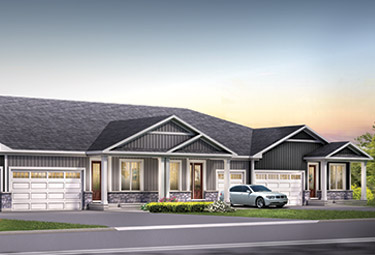 Four 2-bedroom floorplan designs to choose from, great for downsizing.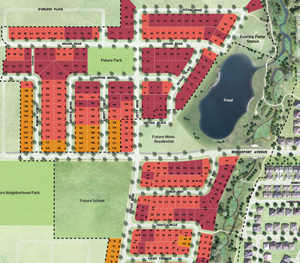 Site Plan
Explore Phase Two of Mahogany, with new parks, ponds, trails and a unique collection of homes.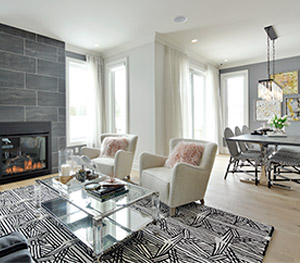 Gallery
Minto Mahogany is a perfect blend of old and new. Take a look at what this beautiful community has to offer.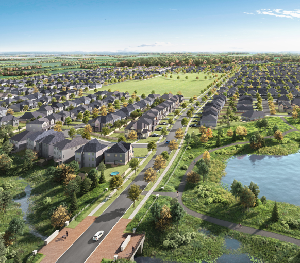 Neighbourhood
With its impressive history and lots to see and do, Manotick Village is your escape from the city.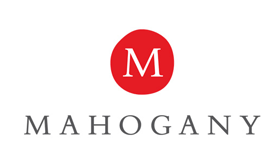 CONTACT US
Mahogany Sales Centre
108 Moretto Court
Manotick, ON, K4M 0E9
Hours of Operation
Monday: 12pm to 7pm
Tuesday - Thursday: 11am to 7pm
Friday: Closed
Weekends & Holidays: 11am to 5pm
Show Homes close 30 minutes prior to
Sales Office
Contact Mahogany
Mahogany's two new model homes are now open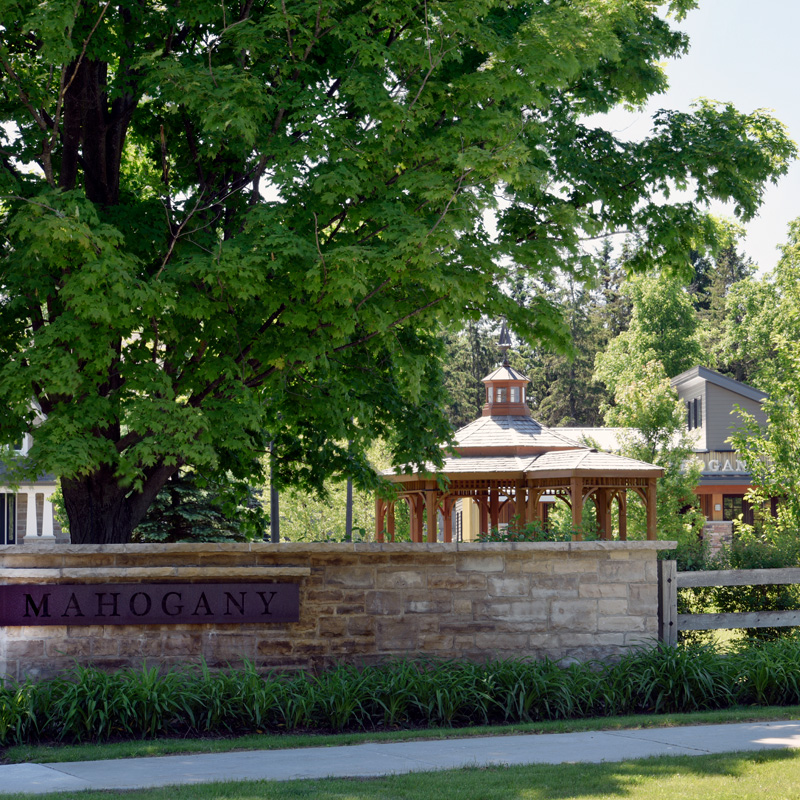 It's official! The brand new Dahlia and Noble Model Homes are now open to the public to tour!