A tour of the wildlife in Avalon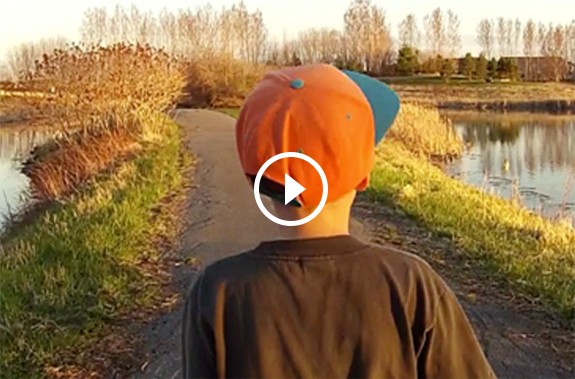 An abundance of wildlife in the heart of Orléans? You'd be surprised at what you'll find! Avalon filmmaker and vlogger Average Row takes us on a tour of local birds and animals in our Avalon and Avalon Encore communities. Located in Avalon, the Aquaview Pond is teeming with unexpected cranes, swallows, beavers, bird eggs, and more.
"For many people, this pond is a pretty place to take a walk or go for a run," Row says, speaking of the pond that sits in the middle of his neighbourhood. "But to me, the pond is more than just that. The pond is life!"
Row is on a mission to document all of his community's hidden gems. The pond brings a wide variety of wildlife to a busy neighbourhood that most would not get the chance to experience. Row has uncovered the delicate ecosystem thriving within Avalon and Avalon Encore, and aims to share his discoveries with the community.
Row finds the pond an inspiring place to learn about nature and the importance of respecting the habitats of wildlife. This young filmmaker hopes to share what he has learned and discovered by taking a closer look at the world outside his door. He's found a community where birds, animals, and Avalon and Avalon Encore residents can live in harmony.
Look forward to more from this talented young filmmaker as he explores more of what Avalon and Avalon Encore has to offer.
Orléans conveniences – just minutes from your doorstep

Orléans is a growing community with Avalon Encore at its heart. Located just off Tenth Line Road, everything you need is practically at your doorstep.

Read More

A family home for all of life's stages

No matter your family size, Orléans and Avalon Encore is home to endless community fun. Parks, splash pads, recreation complexes, and countless trails and ponds provide fun for kids and parents alike.

Read More