Exterior Maintenance
Pre Move-In
Features & Finishes


Exterior Maintenance
Exterior Maintenance
Maintaining the exterior of your home is important to protect it. Below are tips on how to take care of some of the exterior features of your home so that you can enjoy it for a long time.
Windows
It is prudent to have your windows washed once or twice annually, particularly from the outside to remove dust or dirt build up around edges and keep the window panes clear. Over time, window caulking might need to be redone depending on weather and sun exposure.
Sodded Lawn
Your lawn can be a major factor in your home's curb appeal and perceived value, and once the sod is laid, the homeowner becomes responsible for maintenance. New sod requires frequent/daily watering, especially in the first two weeks.
For the first two years of your lawn's life, you will likely need to supplement rainfall with watering and more during particularly hot periods. The best time to water is in the evenings or early morning. After two years of establishment, drought-tolerant sod typically requires little maintenance or watering. During a drought, sod may become brown, but typically returns to green once rain returns. Read more critical tips on taking care of your new lawn.
Driveway
To ensure your driveway remains in good condition for a long time, it is important to do regular and proper maintenance as it is one of the most highly trafficked areas of your home.
Below are some things to remember regarding your asphalt driveway:
In the heat of the summer, asphalt can become soft.
Bike kickstands, lawn chairs, and other pointed or heavy objects can sink into the hot surface causing driveway damage.
Sudden stops by your vehicle while on the driveway, especially when reversing, can create dents or tire marks.
With our extreme freeze-thaw cycles, driveway cracking is a normal part of owning an Ontario home and is not considered a warrantable defect.
Many homeowners choose to maintain their driveways with an annual sealer and/or crack filler. We recommend waiting at least 3 months before applying asphalt sealer.
For further questions about driveway warranty or maintenance of any of your home's exterior features, please do not hesitate to contact your Minto Warranty team.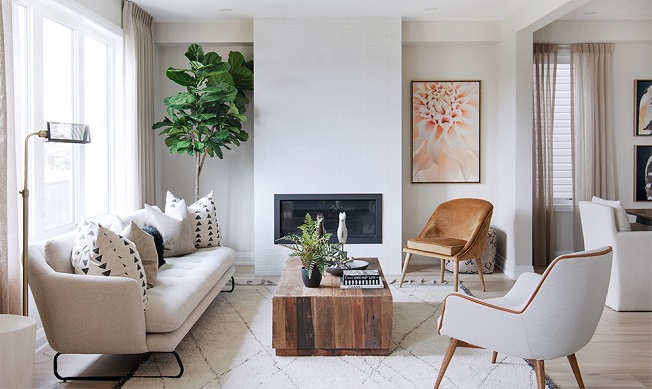 We're here to help
Just Tell us How

Your Customer Experience Coordinator can provide any answers or connect you with the right person to address any questions - during regular business hours.