Moving-in:
Pre Move-In
Post Move In


Your First 90 Days
Moving In
Your first 90 days
The big day when you receive your keys is here! This section is an overview of the first 90 days of living in your new Minto Communities home, and will highlight key items to remember.
Taking possession of your new home
Keep in touch on the big day
On the day you are scheduled to receive your keys and take possession of your new home, we recommend you keep in close touch with your legal representation. Your lawyer is the best source for updates on progress, to help resolve or answer any last minute questions and advise you when your key can be picked up. The Minto Construction Team will also contact you to arrange a late afternoon meeting on site near your new home to hand over your keys. Please make sure we have up to date contact information including your mobile phone number and email address.
Expect keys in the late afternoon
Typically, new homeowners receive their keys between 3pm and 5pm on the day they are scheduled to take possession or close. Keys can be signed over to you as soon as we have notice from both your lawyer and Minto's lawyer that all requirements and obligations have been met and duly registered to ensure you are in proper legal possession of your home. Congratulations!
From experience, we always recommend that you schedule your moving truck the day after you are slated to receive your keys. This accounts for the late afternoon key exchange and the occasional legal or circumstantial hiccup that, although rare, can bump a closing to first thing the very next morning. We'd hate to see your moving truck waiting for hours outside a new home that you can't yet access.
Plan your move
We recommend you check the construction progress near your home when you attend your Pre-Delivery Orientation (PDO). If there are still a lot of homes under construction nearby, you may want to schedule any large moving trucks or deliveries for later in the day or weekends to avoid Trade construction traffic.
We will keep you informed by email
Your Customer Experience Coordinator will advise you by email of any work that may be disruptive, such as curb installation, driveway paving, etc., that may occur on or near your moving day. We always do our best to provide as much notice as possible and include anyone who is scheduled to move in around that time.
Once you've moved in
Exterior work may be in progress
We know how excited our homeowners are to move-in and that is why we deliberately schedule and prioritize completing the inside of your home first so you can take possession and receive your keys as soon as possible.
This may mean that seasonal work such as grass, curbs, sidewalks, fences, pathways, roads, and parks as well as some exterior aspects of your home, such as caulking or painting, may still be awaiting more seasonable temperatures for completion.
Living next to a construction zone
As is the case with any home in a new community, there is likely to be ongoing construction activity in or around your property for many months after you move in. Although our job sites undergo a significant transformation once the first homeowner receives their keys, a large portion of the community remains an active construction site.
Safety is our priority, so we ask you to be mindful of the activities listed to the right and take appropriate precautions. We always work to minimize the impact of our construction on our homeowners and thank you for your cooperation and understanding as we complete your neighbours' homes.
Building a new neighbourhood: know what to expect in the first year
No grass, trees, curbs, or sidewalks
Roads that are dirty, dusty, and muddy
Gravel driveway or parking with 'ramping' from the street to the curb
Additional foot and vehicle construction traffic and Trade parking on the street
A temporary/base layer of asphalt on your street or parking lot (a finish layer to come later)
Construction noise during permitted hours – we are always respectful of noise by-laws
Fire hydrants, curbs and manholes that seem 'too high' out of the ground
Designated/fenced off pedestrian pathways for your safety
Mailboxes in temporary locations
To-do list: your first 90 days
In order to protect your new home warranty, here is a checklist of what to do in your first 90 days in your new home.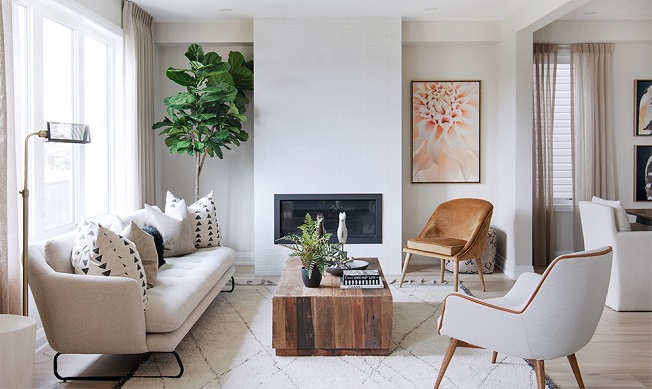 We're here to help
Just Tell us How

Your Customer Experience Coordinator can provide any answers or connect you with the right person to address any questions - during regular business hours.