Step into Style: New Model Homes this summer
Get ready to step into style. We're launching nine new Model Homes in Barrhaven and Orléans!
Thoughtfully designed by KISS Design Group, these new Single Family Model Homes come to life with splashes of colour, timeless design elements and spacious floorplans waiting to be discovered. Whether you're looking for the perfect starter home, more bedrooms for a big family, or a cozy home to downsize to, there's never been a better time to find your fit with Minto.
Discover brand new floorplan designs as well as several homeowner favourites, reimagined to bring you more charm, more comfort and more style throughout. Each home is delightfully designed to add beauty to your life in all the right places, featuring:
large, multi-use living spaces for more family time
big windows and open layouts for a soothing, light-filled home
modern, vibrant design elements to add more energy and joy to each room
Discover 9 new Model Homes in Barrhaven and Orléans
First up. Five new Model Homes are opening in Harmony, Barrhaven, this July – each uniquely designed to inspire your family from floor to ceiling. These include models from our versatile 30', 36' and 43' Single Family Home collections.
Discover models like the brand new Quinton with guest suite, bringing sophistication to multigenerational living, or the vintage-infused Stanley, helping you kick it old school. Or unwind in the laidback vibes of the Killarney, a west coast-inspired haven. Find the right fit and see what your future home can look like.
As well, each new model showcases the natural flow of a Minto home, letting you seamlessly transition from work to play to casual downtime. Take the stunning 36' Clairmont, for example, featuring a warm, modern aesthetic mixed with a bright industrial feel. Perfect for the hardworking family.
Next, four new Model Homes are launching in Avalon, Orléans, later in the summer. Each 30', 36' and 43' floorplan has its own unique personality, creating a look and feel to match every style and every homeowner.
This includes the youthful 30' Jefferson Corner, featuring punches of coral and lilac to deliver a fresh aesthetic to a neutral colour scheme. For the busy multigenerational family, the 36' Waverly with guest suite offers shades of grey and multi-layers of blue for relaxation, while accents of rich olive greens and soft plush pinks inject life into the 36' Fairbank.
Finally, the 43' Frontenac combines modernity and eccentricity, mixing metals and sleek finishes with vintage cosmetics and spicy tones of nutmeg and saffron. From modern and minimalist to energetic and eclectic, finding the perfect home for your family has never been easier.
As new lots are released, these Single Family Homes can be purchased in our Barrhaven, Orléans and Kanata communities. Sign up to be among the first to get updates on release dates, pricing and more news right in your inbox.
Built for better living
Along with colourful, lively and thoughtful décor, our new Model Homes embrace unique design elements and innovative features to help you and your family live better. These include renewable materials, energy-efficient windows and doors, and eco-friendly building practices to provide peace of mind when buying your new home.
As a four-time winner of EnerQuality's Ontario Green Builder of the Year, Minto Communities Ottawa is dedicated to delivering homeowners with comfortable, stylish and efficient homes they can be proud of.
Our new Model Homes also feature our popular exterior elevations and Flex Plan options – but that's not all. You can personalize your new home to suit your style during your Design Centre consultation. This includes choosing warm hardwood flooring, vibrant tile selections, distinct cabinetry and countertops, complementary types of trim, and so much more.
Ready to see what your future home can look like?
With just a few finishing touches left to go, our new Model Homes are almost ready to reveal. Virtual tours are coming soon, and once the homes open to the public, you're invited to experience them for yourself.
In the meantime, tour our existing Model Homes virtually one last time before our new Single Family Model Homes take over this summer!
You may also be interested in...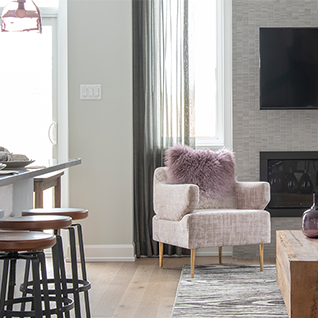 The Trendy Tahoe for Busy Young Families
Expertly appointed with contemporary selections rendering it right on trend for a busy young family.
The Young and Cool Canal
Discover a home ready for first-time buyers or homeowners of any age looking to add a little spring to their step.
Traditional Meets Modern in the Monterey End
Step inside and let the warm, autumnal colour palette of the Monterey End welcome you.