The Kinghurst
This home is modern, sophisticated, and a perfect space for relaxing. Featuring spacious bedrooms, a beautiful, bright kitchen, an impressive fireplace, and stunning finishes, this home will be your tranquil getaway as soon as you walk through the door.
The Kinghurst is bright, open and modern. Beautifully designed with soft white walls, light grey accents, and occasional pops of colour to draw the eye...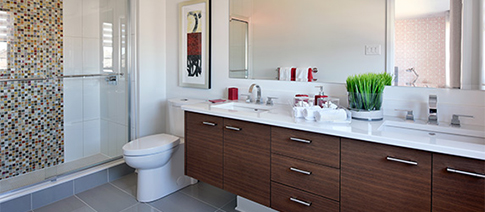 The upstairs of the Kinghurst is a wonderfully versatile space. The red oak flooring continues from the main floor, creating a cohesive flow.