How to Buy a New Home
Articles
How to Buy a New Home


Articles
12 Reasons to Buy a New Home
Admittedly, we're biased when it comes to buying a new home. We've been building quality houses and developing master-planned communities in Ottawa for more than 65 years. But it's your choice between buying a new build or a resale property. You need to decide what makes sense for you and your family. To help you with your decision, here are 12 advantages of buying new.
1. Up to date and safe
New homes are built to or above the current building code. They incorporate the latest construction methods and materials, which means they're durable, energy efficient and safe. New builds also feature exterior elevations and modern layouts sought by today's families, like floorplans that accommodate multi-generational living or working from home.
At Minto Communities, we take into consideration the impact of the interior environment of your home and its ability to elevate your living experience. Which is why your new home comes equipped with the
Smarter Home Starter Package
, helping you live comfortably by improving the air you breathe and the water you drink. Plus, we take into account where your new home is located, giving you better access to nature and amenities to support a healthy lifestyle.
2. The home you want, where you want it
Buying a new home gives you more options. You get to decide the model type, size, style and lot location. And since we build homes across Barrhaven, Kanata, Manotick or Orléans, you also get to
choose where you live
. Tailor your choice to suit your lifestyle, current design trends, today's housing market and your budget.

3. Built for you. Personalized by you.
One of the biggest appeals of a new build is the ability to personalize your home. Buying new means you get to model your home based on your tastes and lifestyle – without a pricey renovation. At the
Minto Design Centre
, a variety of modern finishes and features are available to you. Working alongside a dedicated Design Consultant, you get to choose the type, style and colour of things like cabinets, flooring, counters, paint colours and layout options.
To reward you for buying new, many of our home collections include a Design Centre bonus!


4. No repairs required
Speaking of saving you money, you're protected against costly repairs and renovations when you buy a new build.


First, all the materials are new, with some items being covered by Tarion which administers Ontario's new home warranty act. This means when you buy from Minto Communities, you get peace of mind knowing you have quick access to our service personnel should a problem occur during your warranty period. Be sure to consult T
arion's website
to review all the items they cover under warranty.
Second, buying a resale property sometimes means renovating – like redoing the kitchen, tearing up carpeting or finishing the basement. When you buy a new home, you avoid all those extra costs.
Oftentimes, you receive free upgrades with your new Minto home, including quartz kitchen countertops, hardwood flooring on the main floor and smooth 9' ceilings.


5. You can choose your builder
Buying a home may be the biggest investment of your life. And choosing to purchase a new home gives you the ability to select the builder. That means you get to research your options and pick a company with a good track record and reputation.


Why choose Minto Communities? We've been a trusted builder in Ottawa for more than six decades, winning several awards along the way, including Ottawa Home Builder of the Year. For a full list of our accolades, view the
awards page
of our website.

6. That new home smell
This might seem obvious, but a new home is, well, new. Meaning you have the experience of being the first one to do everything in the home. It's like a new car that has never been driven by anyone else. You don't have to worry about whether or not the previous owner was a smoker or uncleanly.


Your new home is fresh, clean and has a different feel (and smell) than a resale home.


7. There are no unknowns
Similar to above, as the first owner of the home, you know its history. There's no need to worry about questionable renovation work – you won't find any nasty surprises behind the walls. Plus, everything is inspected by the City of Ottawa at various stages throughout construction. So you know everything is built to code without cutting corners.


8. Less worry, more warranty
Warranties are included when you buy a new build, protecting you against any warranty issues should they arise. When you buy from Minto, there is a program in place to deal with any problems at set intervals, guaranteeing that any warrantable concerns are taken care of.


You don't get the same protection with a resale home. Even a private home inspector can't guarantee there won't be any issues with a home, as there are many things the inspector can't see or don't know – like how the wiring has been run or insulation installed.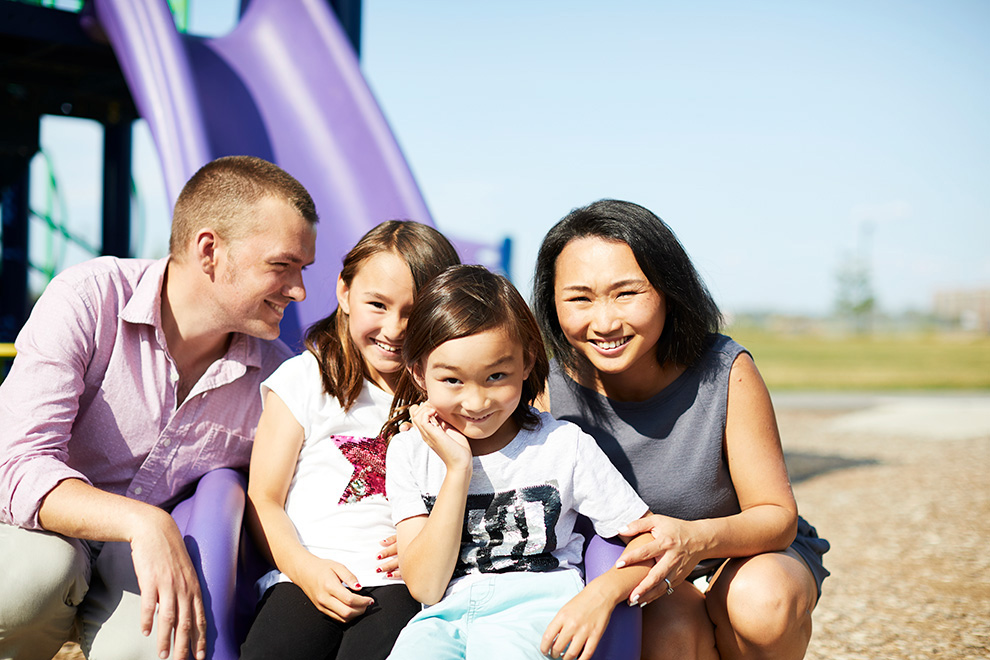 9. Live in a modern, master-planned community
Most new homes are built in new communities. Meaning you get new infrastructure that meets current engineering standards – from road design and condition to sewer capacity and beyond. And since our communities are master planned, they include a number of parks, multi-use pathways and natural green space to provide your family with the lifestyle it deserves.


New communities by Minto are also diverse, reflecting today's Canadian population and making it an exciting environment where families can grow, learn and build relationships together.



10. Community features, facilities and essentials
Buying a new home means you get to choose where you live. As a home builder and community developer, we consider what your family needs now and in the future. So whether you live in Barrhaven, Kanata, Manotick or Orléans, you always have access to a variety of amenities – this includes parks, schools, retail, services and recreational centres. And since the growth of our communities often spans over several years, new features are planned and added as time goes by.


11. New without the wait
When you need a fast closing date, move-in ready or quick occupancy homes are a great option. At times, Minto Communities has
Move-In-Soon options
if you want a new home without the wait. Keep in mind, since these homes are already built or nearing completion, personalization options are limited. However, depending on where the home is in the construction process, you may be able to choose some of the finishes and features.
12. Maintenance guidance and resources
When you buy a new home from Minto Communities, you have the opportunity to tour it just before moving in. During the tour, we note any outstanding items to address and give you a demonstration of your home's features and systems.


Your new home also includes a homeowner's manual, explaining its features and finishes and how to maintain them. This is particularly helpful for first-time buyers unfamiliar with the typical maintenance that comes with homeownership. And it's not something you get with a resale home.


As a Minto homeowner, you have access to a wide range of resources, including the new My Minto Home mobile app. The knowledge to maintain your investment is at your fingertips!


Better living awaits
Buying a new home is a big deal, and you deserve more out of your investment. Reward yourself with the home you want in the
community you want it in
– and take advantage of free upgrades. When you purchase a new home from Minto Communities, you receive bonuses others charge extra for.
Contact our Sales Team
to learn more.
Get the latest news. Register now to receive exclusive information about our communities, including new lot releases, sales dates, special offers and more.