Minto Mahogany is a unique collection of homes — masterplanned around natural features such as Mahogany Creek and
indigenous species of mature trees. Stylish, well-designed living, combined with the convenience of an established
community, Mahogany is where contemporary design meets village charm.

Take some time for yourself — stroll down Manotick Walk
Take some time for yourself — stroll down Manotick Walk
Manotick Walk is a landscaped path for walkers and cyclists that begins at Bridgeport Avenue in Mahogany and leads directly into Manotick Village. Approximately half a kilometre long, it's a leisurely stroll along the peaceful creek — a short 10-minute journey to all of the village's amenities.
Warm summer evenings will see families heading into the village for dinner, or shoppers picking up last-minute dinner party essentials without even setting foot on a main road.
Manotick Walk is Minto Mahogany's little secret, a ribbon weaving through a natural setting connecting our community with village life.
We look forward to seeing you!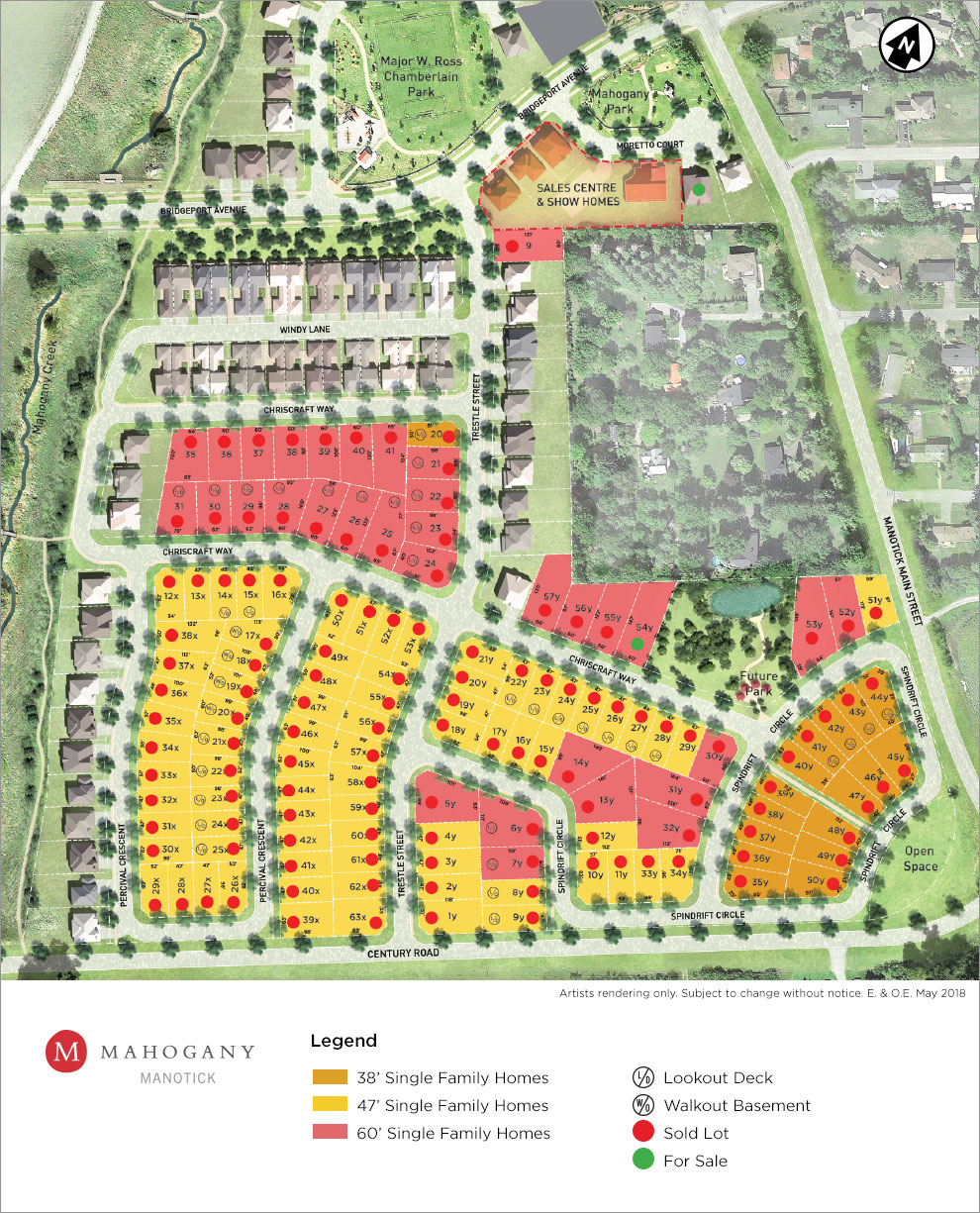 Natural elements bring something special
to Mahogany, Manotick
Mahogany in Manotick was created around a number of beautiful parks and parkette spaces utilizing the natural land elevations of Manotick. Unique elements referencing the history and charm of Manotick add to this community's charm. A large mature maple tree greets you as you enter, and historic trees — including the endangered Butternut species — have been carefully preserved and protected within the community. Mahogany is a proud caretaker of these at-risk species.
Watch the video and learn more about Mahogany's park designs and the plans for the future.
"We work to come up with a plan that provides access to the park
without having a negative impact on the natural features of Mahogany."
Learn more about Minto Park Development from our talented Land Development team here.
Visit our gallery to discover the contemporary home designs in Mahogany.