A Master Planned Community from Ottawa's Master Builder
Quinn's Pointe is the next chapter in Minto's long tradition in Barrhaven. Building homes for Barrhaven families since the late '70s, Minto continues it's commitment to excellence in home-building with a community design that draws from 60 years of knowledge.
Learn more about Minto's History in Barrhaven

Throughout the years, Minto has pioneered innovative new home and community design in our Barrhaven communities. During the 1990s, Minto introduced a smaller, more affordable series of homes that fit on wide-and-shallow lots – with recessed garages and more windows on the front and rear of the homes. This was the first community of its kind to be registered in Ontario, and today we still incorporate many of these design features into our new homes and communities to keep new home prices affordable, and offer more attractive streetscapes.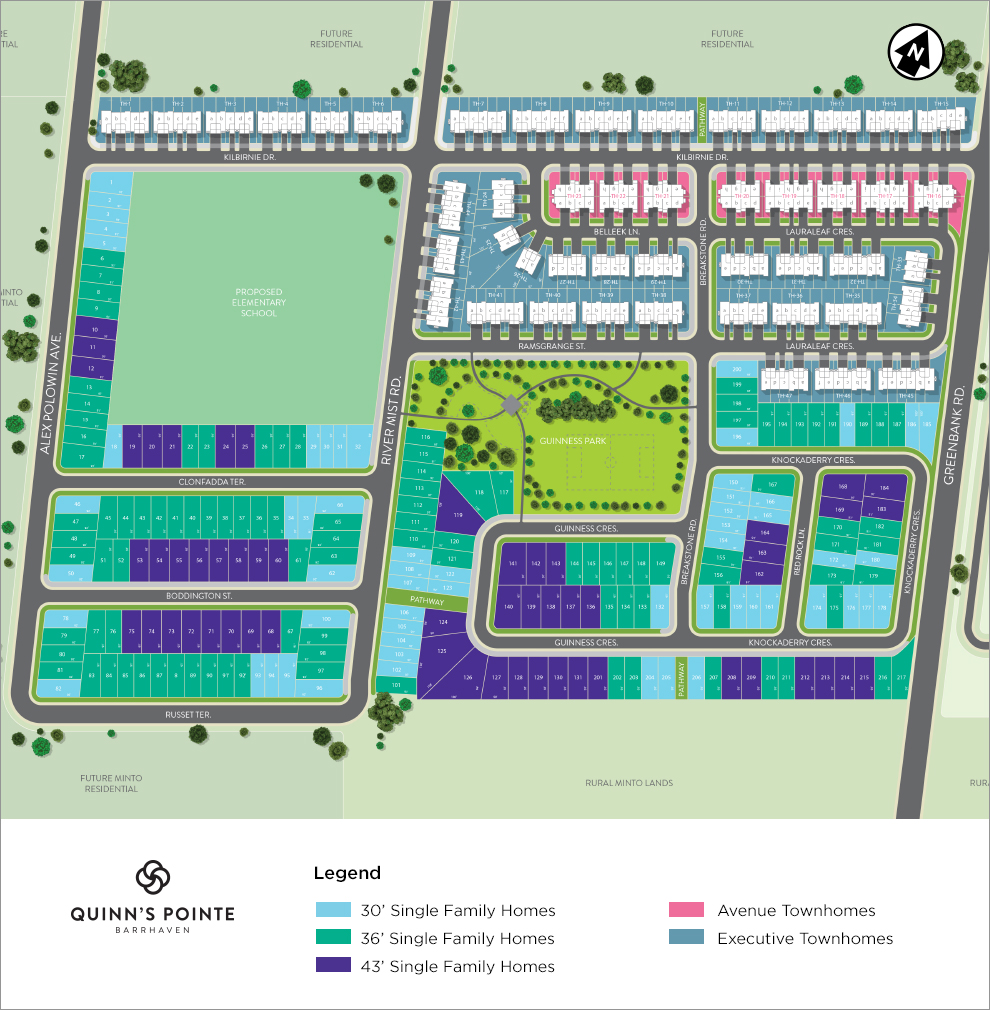 A park that is uniquely Quinn's Pointe
You'll know you're in Quinn's Pointe in Barrhaven when you step into the park. The Quinn's Pointe logo has been incorporated into the park for a unique sense of community. These elements connect the park from the entrance feature to the bike racks to benches, and more.
Watch the video and learn more about the unique design of Quinn's Pointe.
"Quinn's Pointe is one of the first parks we built under new City of Ottawa guidelines
which gave us more freedom to design a great park."
The natural land elevation was maintained to create a dynamic park with a tobogganing hill. There are plenty of recreational elements to the Quinn's Pointe park including, play structures, a tennis court, gaming tables — for chess and checkers — and shade shelters and a splash pad for the summer months. There is something for all ages!
Learn more about Minto Park Development from our talented Land Development team here.
Visit our gallery to discover the contemporary home designs in Quinn's Pointe.