6 Instagram-Worthy Spots in Kanata
If you're all about the 'gram, you don't need to venture far from Kanata to find post-worthy places. Kanata is full of hidden gems where you can experience picture-perfect moments, perfect for sharing with your friends on social media! From conservation areas to drool-inducing restaurants, you'll want to check these places out.
Image Credit Douglas O'Brien on Flickr
Kanata Old Quarry Trail
Did you know the largest wooded area in Canada's Capital Greenbelt is located just off Eagleson Road? The Old Quarry Trail is split into two loops – medium (1.9 km) and long (2.7 km) – so you can choose the length that best suits you. In the wetland area, you may be lucky enough to see painted turtles and snapping turtles. You can also bring a picnic to the area along Jack Pine Trail, or try your hand – literally – at feeding some birds!
LUNA Crepes and Café
Food pictures are the backbone of Instagram, so head to LUNA Crepes and Café on March Road for some truly mouthwatering moments. Before diving into some Nutella strawberry banana waffles, a halloumi cheese and zaatar crepe, or an egg and cheese croissant, snap a picture and share it with your friends. If they get jealous, just offer to go with them when they decide to visit!
Canadian Tire Centre "Sens" Sign
If you're a hockey fan, this is the place for you to be. The Ottawa Senators' rink is in the heart of Kanata, just off Highway 417. Out front of the Canadian Tire Centre arena, there's a new "SENS" sign perfect for fans to stop and grab a picture with. Across the way is the Tanger Outlet mall, too, so you can make a day of your west-end adventure.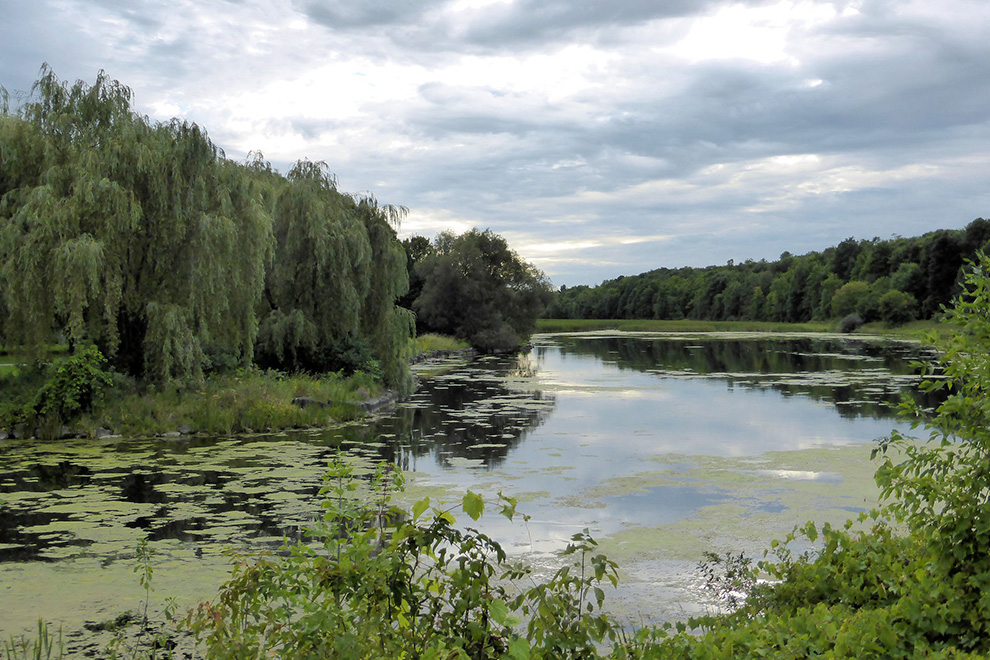 Image credit Gordon Bell on Flickr
Beaver Pond
Looking for a leisurely walk by the water? The
Beaver Pond
is located in the Kanata area of Beaverbrook, and it's a 2.7 km trail that's accessible for wheelchairs and strollers. There's no guarantee you'll see any beavers, but you really never know what wildlife will appear! The Beaver Pond is located in a suburban area, which means there's no designated parking lot, so keep that in mind if you're heading there during a popular time.
Aperitivo
Located in Kanata Centrum,
Aperitivo
is a small-plate restaurant inspired by Mediterranean cuisine. Stop in for a cocktail or a pre-dinner nibble, dining on scallop ceviche, cornish hen, or roasted almond burrata. The food is definitely Instagram-worthy, as is the atmosphere inside. You and your friends are sure to get some cute selfies on your night out.
Carp River Conservation Area
If it hasn't been made clear yet, Kanata is full of beautiful greenspace for you to explore. The Carp River Conservation Area in Kanata North is a restoration project which saw thousands of trees, shrubs, plants, and grasses planted in the area to support biodiversity and welcome wildlife. The four-kilometre Riverwalk loop was created to allow visitors to safely traverse the area without disturbing the natural elements.

Kanata is ripe with Instagram-worthy spots, and the best part is there are still even more for you to discover!


Find out what's near Brookline, Kanata
Find out more about what's surrounding Brookline, Kanata, including Ottawa's largest technology park, schools, and more.