LIVE brighter
11 ways to create a beautiful laundry room
Washing your clothes may be a tedious task, but that doesn't mean your hardworking laundry room has to be lacklustre. From storage solutions to cabinets, lighting and even appliances, we've put together a list of the 11 best ideas to make this one of your favourite rooms in your home. Read on[...] [...]
---
24 November, 2021
Detached Homes, Townhomes & Condos
With the cooler temperatures and changing of the leaves also comes fall colours, flavours, and exciting events. We've rounded up the best fall fairs and festivals you need to check out around the GTA this year [...]
Located in the heart of Markham, Unionville is a postcard-perfect town that has all the charm of small-town living. While visiting Main Street, you can discover some unique stores while supporting and shopping local. Here are the top local shops to visit on Main Street in Unionville [...]
Through the implementation of Bottle Free Zone Stations, Minto Communities is tackling the plastic bottle crises and empowering change [...]

Articles related to how to save energy and reduce waste, net zero, greening your commute and all things sustainability.
Through the implementation of Bottle Free Zone Stations, Minto Communities is tackling the plastic bottle crises and empowering change [...]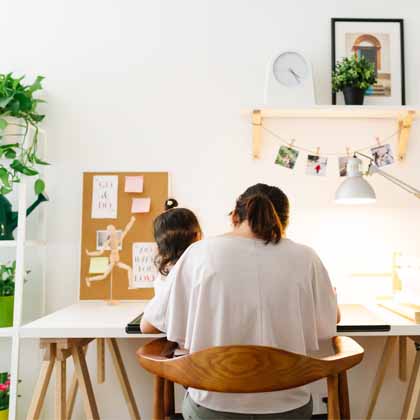 Mother's Day is quickly approaching and we can't wait to show them how much they mean to us! But if you've ever found yourself searching "best Mother's Day gifts" on Google (guilty!) only to find the same old ideas, we've got a list of 10 eco-friendly Mother's Day gifts that are good for her wellbeing and the environment too [...]

Articles related to spring cleaning, better sleep, managing stress, staying active and living a healthier lifestyle.
On average, Canadians spend about 90% of their time indoors. Along with using scent-free products and keeping your home well-ventilated, plants are a helpful tool for improving indoor air quality. Here's 10 plants that clean the air in your home […]
Essential oils are concentrated, natural oils extracted from plants like mint or eucalyptus, that have been used for thousands of years for medicinal and health purposes. With us all staying home a lot more these days, we wanted to dig into some of the benefits and ways you can infuse them into your space. Read on […]

Articles related to education, innovation, finance and living smarter.
Spring is here! This is the perfect time to breathe new life into your home. That's why we've put together this list of tips for you! These spring cleaning tips and tricks will help you break down your housework into smaller, more manageable tasks so you can easily have a spotless home to welcome in spring in no time [...]
A home improvement or renovation project can be incredibly exciting! But, before you start knocking down walls and choosing flooring, there are lots of important questions to ask yourself about what you're hoping to achieve. After all, it's a big investment and mistakes can be costly [...]

Articles related to giving back, getting involved in your community and how you can change it for the better, and events and initiatives that bring us together.
Located in the heart of Markham, Unionville is a postcard-perfect town that has all the charm of small-town living. While visiting Main Street, you can discover some unique stores while supporting and shopping local. Here are the top local shops to visit on Main Street in Unionville [...]
There are so many great parks and spots offering beautiful views in Toronto and the GTA for a picnic. So pack your bag and get ready to enjoy a day catching up with family and friends outside at these 10 quiet spots for the perfect Sunday picnic in the GTA [...]

Articles on design trends, DIY projects and hacks, tips on how to organize your space and all things design and décor.
Those dream pantries you've been seeing in magazines and pinning online aren't as far out of reach as they might seem. Here are seven kitchen pantry organization tips and ideas you can implement in your pantry, no matter how small [...]
For now, it looks like the work from home trend is here to stay so it's important that you spend some time creating a home working space that is functional and perfectly suited for your needs. Here are some tips and tricks to take your home office space to the next level [...]