The Latest in Loft Inspired Design Comes to the Haven
What feels like a loft, is designed like a loft, yet isn't a loft? It's the freshly decorated Haven Model Home! Boasting a truly modern-chic vibe, this Executive Townhome is inspired by urban lofts and open space living.
The Haven is one of our spacious Executive Townhomes and each stylish square foot is put to great use. It starts as soon as you enter; light maple on the floor and stainless steel spindles on the staircase — the scene is set with a nod to relaxed, modern interior finishes.
The main floor living area is brightly lit thanks to large windows that highlight the design of the home.Gather with friends and family and connect over a fresh cup of coffee or a homemade meal in the open kitchen. The sleek, flat-panel cabinets in dual tones with uncomplicated lines keep the space feeling clean. The neutral palette with black and stainless steel accents ensure your own personality can shine with pops of colour that you bring in — your tableware and cookware will be on full display in this uncluttered space.
The Haven is all about trendy tiles. Not only are they easy to clean but they bring an attractive flair to any space. From kitchen backsplashes to island countertops all the way into the first-floor powder room and master ensuite, tiles are a leading design element in the Haven from a patchwork design to the rectangular subway to a hexagonal style that is set to be a trend to watch out for.
The neutral palette from the main floor makes its way upstairs, turning the master bedroom and private ensuite into a soothing retreat to relax in at the end of the day — it's hard to feel guilty spending a few extra hours lounging around here on a weekend morning. The remaining rooms in the Haven Model Home have been transformed into a guest room and home office.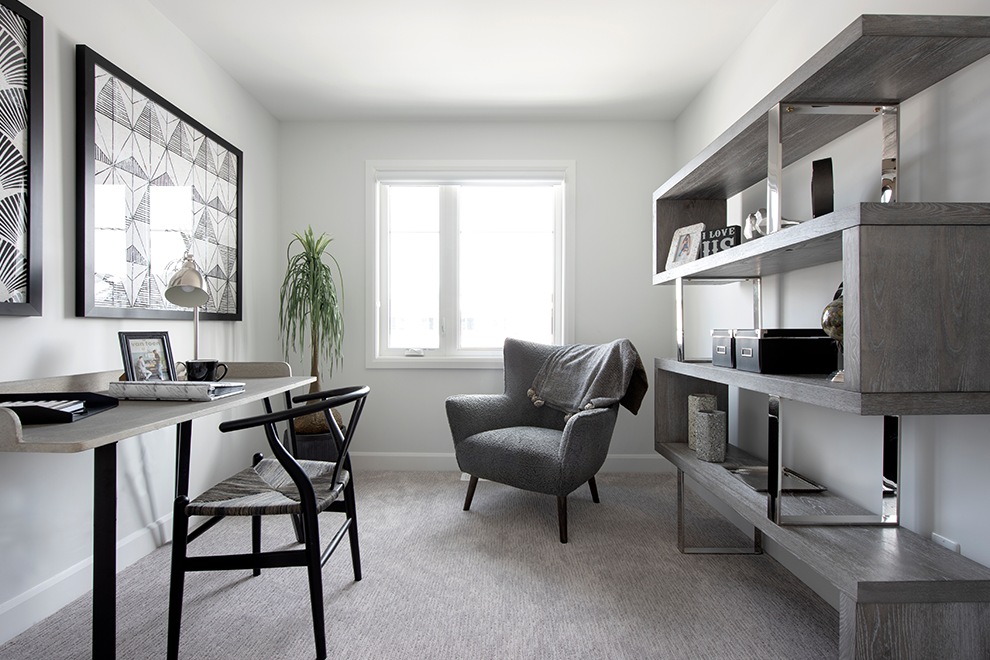 The finished family room in the basement is ready for fun and games, and the large window makes the room bright and welcoming. Now sit back, relax, and enjoy the show — or entertain friends in style.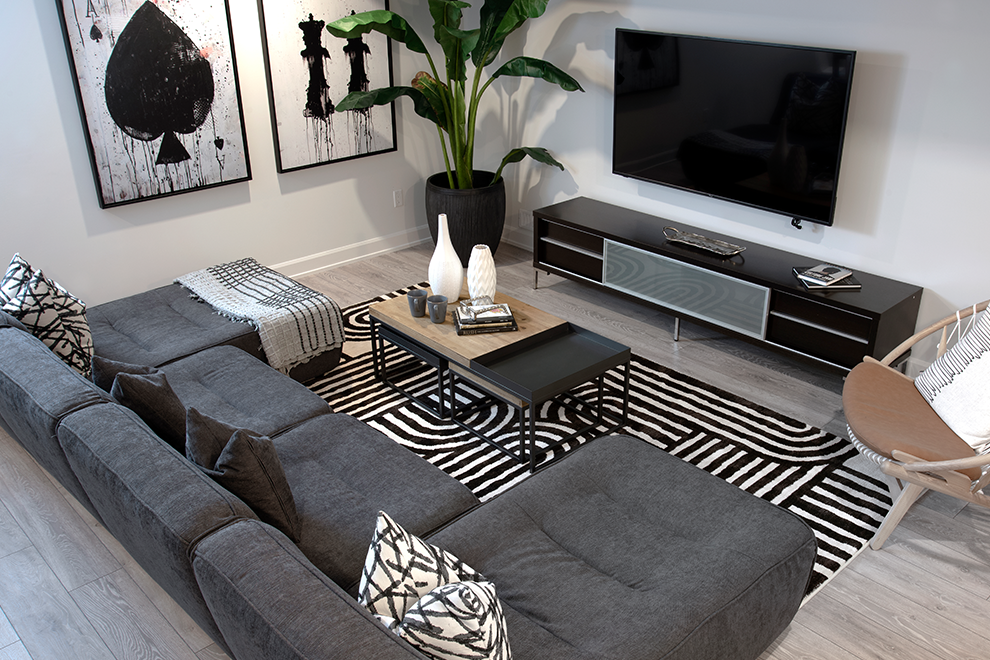 You can find the Haven Executive Townhome Model at our Barrhaven Sales Centre. Discover Minto Communities' designs for yourself in Arcadia in Kanata, Avalon in Orléans and at the Barrhaven Sales Centre.
Finishes, flex plans, and décor described are unique to this Haven Executive Townhome Model Home and may include features that are additional investments through the Minto Design Centre. Availability is subject to change without notice.