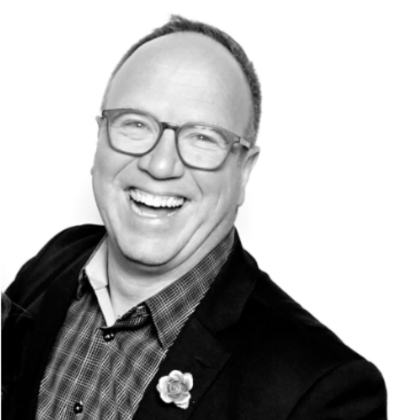 LIVE Minto
Charles Boechler on Minto's Sustainability Initiatives in Calgary
We recently caught up with Charles Boechler, Senior Manager of Sustainability and Planning for Minto Communities Canada, to chat about his role and the various sustainability projects and intiatives he and his team are responsible for. Keep reading to learn what he's most looking forward to in the coming months and what he loves about working at Minto. [...]
---
14 August, 2023
Detached Homes, Townhomes & Condos
Explore the pros and cons of living in Calgary to help you better understand what to expect when moving here.
Whether you're looking to jumpstart your workout routine or break up your regular gym schedule, these unique fitness studios in Calgary and Airdrie are sure to get your heart pumping.
The Apothecary in Inglewood is a local store featuring eco friendly products and a refillery where you can re-use containers to eliminate waste.

In a journey spanning nearly seven decades, Minto reached a significant milestone - the construction of 100,000 homes. From our humble beginnings as a small Ottawa-based company, we have evolved into a recognized industry leader dedicated to constructing homes that create thriving communities.
Over the last year, we made strides in prioritizing workplace health and well-being by increasing psychological services benefits, providing a one-stop-shop for well-being, offering wellness-related training, fostering social connections, and more.

Articles related to how to save energy and reduce waste, net zero, greening your commute and all things sustainability.
Bettering the planet is more important than ever. We've pulled together 21 eco-friendly ideas for you to follow this year […]
Spring has officially sprung – and you know what that means! Remove all traces of winter from your outdoor space and get ready for spring gardening by following some of our clean-up tips [...]

Articles on design trends, DIY projects and hacks, tips on how to organize your space and all things design and décor.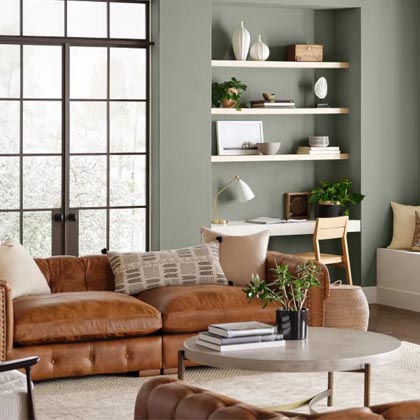 The start of a new year may be all about resetting our personal intentions, but it's also the perfect time to refresh our living spaces and embrace the very latest colour trends. We're tapping in to the top picks of some of the most renowned colour authorities to see what shades they've chosen as the standouts in 2022. Read on.
The holidays are just around the corner, are you prepared? Don't fret if you haven't decorated yet - take a look at this list of 10 last minute holiday décor ideas [...]

Articles related to education, innovation, finance and living smarter.
A playroom is a great way to keep toys out of sight and mind, and encourage independence. Here are 6 tips for creating a fun and functional playroom.
Is your home ready for the winter months ahead? If not, we can help. Check out our six tips on how to get your home winter-ready, starting with the inside.

Articles related to giving back, getting involved in your community and how you can change it for the better, and events and initiatives that bring us together.
Canada Day 2023 is almost here! With it comes an opportunity to celebrate what it means to be Canadian—from our diverse culture to our commitment to equality and inclusion. This year, we've compiled a list of Canada Day 2023 celebrations taking place from coast-to-coast, along with ways to recognize and support our Indigenous artists and communities [...]
Stunning colours, cozy sweaters and pumpkin-spiced everything aside, fall is the perfect time to take stock of what we have and count all our blessings with the celebration of Thanksgiving. We've put together a list of 4 ways to make this holiday one to remember – no harvest required [...]

Articles related to spring cleaning, better sleep, managing stress, staying active and living a healthier lifestyle.
We're going to let you in on a little secret: If you put your phone down right now and walk away from it for even a few hours we promise YOU WILL SURVIVE. While the addiction is real, we've got a few ways to help you unplug from technology – and plug back into life […]
Establishing a healthy lifestyle is important for the physical and mental well-being of children. Here are a few tips that are easy for kids to follow [...]