LIVE Minto
Life @ Minto: Empowering Employees Through Learning and Development
Growth and development are one of the pillars of what makes Minto a human-centric organization, where we create better places to learn, grow and evolve our workforce. Investing in learning and development empowers our people to thrive in their current roles and prepare them for future ones [...] [...]
---
19 September, 2022
Detached Homes, Townhomes & Condos
From energy consumption and construction materials to indoor air quality, water usage and more, this year's Minto Dream Home has a holistic approach to sustainability and wellness.
For the first time, the Minto Dream Home for CHEO comes to Arcadia, Kanata. Bringing Parisian-inspired style to Ottawa West – in Le Rêve.
Once you've purchased a new home, it's time to let your personality shine. Personalize your space with a variety of fixtures, finishes, and layouts. Read more to discover the top trends.

Growth and development are one of the pillars of what makes Minto a human-centric organization, where we create better places to learn, grow and evolve our workforce. Investing in learning and development empowers our people to thrive in their current roles and prepare them for future ones [...]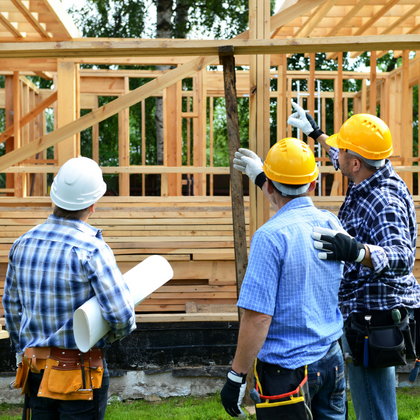 Minto's Canadian homebuilding operations have been tracking construction waste diversion since 2009 and continues to target a minimum 80% diversion rate [...]

Articles related to how to save energy and reduce waste, net zero, greening your commute and all things sustainability.
Spring has officially sprung – and you know what that means! Remove all traces of winter from your outdoor space and get ready for spring gardening by following some of our clean-up tips [...]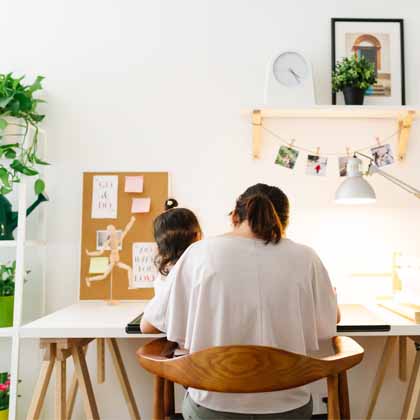 Mother's Day is quickly approaching and we can't wait to show them how much they mean to us! But if you've ever found yourself searching "best Mother's Day gifts" on Google (guilty!) only to find the same old ideas, we've got a list of 10 eco-friendly Mother's Day gifts that are good for her wellbeing and the environment too [...]

Articles on design trends, DIY projects and hacks, tips on how to organize your space and all things design and décor.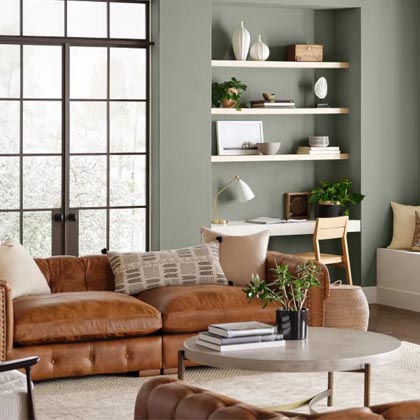 The start of a new year may be all about resetting our personal intentions, but it's also the perfect time to refresh our living spaces and embrace the very latest colour trends. We're tapping in to the top picks of some of the most renowned colour authorities to see what shades they've chosen as the standouts in 2022. Read on.
The holidays are just around the corner, are you prepared? Don't fret if you haven't decorated yet - take a look at this list of 10 last minute holiday décor ideas [...]

Articles related to education, innovation, finance and living smarter.
A playroom is a great way to keep toys out of sight and mind, and encourage independence. Here are 6 tips for creating a fun and functional playroom.
Is your home ready for the winter months ahead? If not, we can help. Check out our six tips on how to get your home winter-ready, starting with the inside.

Articles related to giving back, getting involved in your community and how you can change it for the better, and events and initiatives that bring us together.
Stepping foot into a new country can be both scary and exciting. It can often have you longing for the comfort of family and everything familiar to you. Having faced the same waves of emotions as most newcomers, Mohini Mohandas, a wellness blogger who recently moved to Canada, shares a few tips to make this journey smoother [...]
Canada Day 2022 is almost here! With it comes an opportunity to celebrate what it means to be Canadian—from our diverse culture to our commitment to equality and inclusion. This year, we've compiled a list of Canada Day 2022 celebrations taking place from coast-to-coast, along with ways to recognize and support our Indigenous artists and communities [...]

Articles related to spring cleaning, better sleep, managing stress, staying active and living a healthier lifestyle.
Establishing a healthy lifestyle is important for the physical and mental well-being of children. Here are a few tips that are easy for kids to follow [...]
On average, Canadians spend about 90% of their time indoors. Along with using scent-free products and keeping your home well-ventilated, plants are a helpful tool for improving indoor air quality. Here's 10 plants that clean the air in your home […]