LIVE Minto
Life @ Minto: Empowering Employees Through Learning and Development
Growth and development are one of the pillars of what makes Minto a human-centric organization, where we create better places to learn, grow and evolve our workforce. Investing in learning and development empowers our people to thrive in their current roles and prepare them for future ones [...] [...]
---
19 September, 2022
Detached Homes, Townhomes & Condos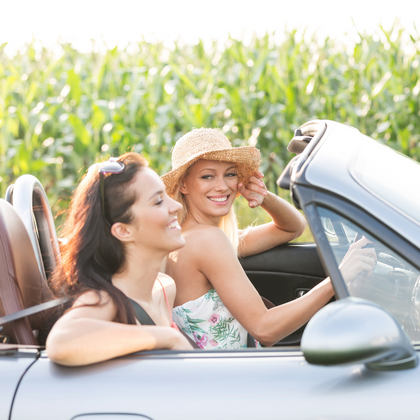 With a gorgeous French chateau in the middle of the city, a buzzing all-season farmer's market and the pristine Rideau canal running alongside, there are plenty of things to do and explore when you live in Ottawa [...]
We caught up with Karen Jones, Property Manager at Minto Apartments, to talk about the High Park Village community in Toronto. Keep reading to learn what Karen and her team are doing to encourage community and connection and why some residents love living there so much they've been there for over 25 years [...]
The secret behind the KonMari Method is the order in which you tidy your space. Read to find out why everyone is obsessed with the KonMari method and how it can transform your life and home [...]

Growth and development are one of the pillars of what makes Minto a human-centric organization, where we create better places to learn, grow and evolve our workforce. Investing in learning and development empowers our people to thrive in their current roles and prepare them for future ones [...]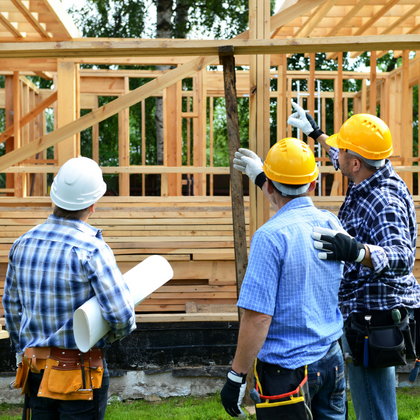 Minto's Canadian homebuilding operations have been tracking construction waste diversion since 2009 and continues to target a minimum 80% diversion rate [...]

Articles related to how to save energy and reduce waste, net zero, greening your commute and all things sustainability.
Spring has officially sprung – and you know what that means! Remove all traces of winter from your outdoor space and get ready for spring gardening by following some of our clean-up tips [...]
Looking to spruce up your place with a little greenery? If you're a cat or dog parent, you'll want to make sure it jives well with your furry friends. Take a look at this list of pet friendly plants that are perfect for your apartment […]

Articles on design trends, DIY projects and hacks, tips on how to organize your space and all things design and décor.
The secret behind the KonMari Method is the order in which you tidy your space. Read to find out why everyone is obsessed with the KonMari method and how it can transform your life and home [...]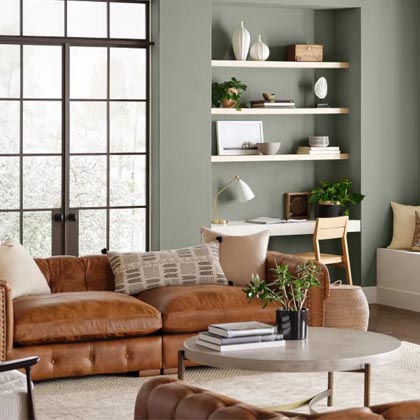 The start of a new year may be all about resetting our personal intentions, but it's also the perfect time to refresh our living spaces and embrace the very latest colour trends. We're tapping in to the top picks of some of the most renowned colour authorities to see what shades they've chosen as the standouts in 2022. Read on.

Articles related to education, innovation, finance and living smarter.
Whether you live in a newly built, freshly renovated or older apartment, you can't avoid the winter weather. Take a look at these 8 tips on how to warm up your apartment without breaking the bank [...]
The colder months usually mean higher energy bills. Here's 10 ways to reduce your energy consumption and save money this winter, without sacrificing comfort.

Articles related to giving back, getting involved in your community and how you can change it for the better, and events and initiatives that bring us together.
Stepping foot into a new country can be both scary and exciting. It can often have you longing for the comfort of family and everything familiar to you. Having faced the same waves of emotions as most newcomers, Mohini Mohandas, a wellness blogger who recently moved to Canada, shares a few tips to make this journey smoother [...]
Canada Day 2022 is almost here! With it comes an opportunity to celebrate what it means to be Canadian—from our diverse culture to our commitment to equality and inclusion. This year, we've compiled a list of Canada Day 2022 celebrations taking place from coast-to-coast, along with ways to recognize and support our Indigenous artists and communities [...]

Articles related to spring cleaning, better sleep, managing stress, staying active and living a healthier lifestyle.
Establishing a healthy lifestyle is important for the physical and mental well-being of children. Here are a few tips that are easy for kids to follow [...]
The way you decorate your home can have a huge effect on your wellbeing and overall health. Everything from the entrance to your home, to the materials you choose, everything plays a big role in the way you feel in your home. So, if you're planning a small makeover of your space, here are just some of the ways you can boost wellness in your house [...]