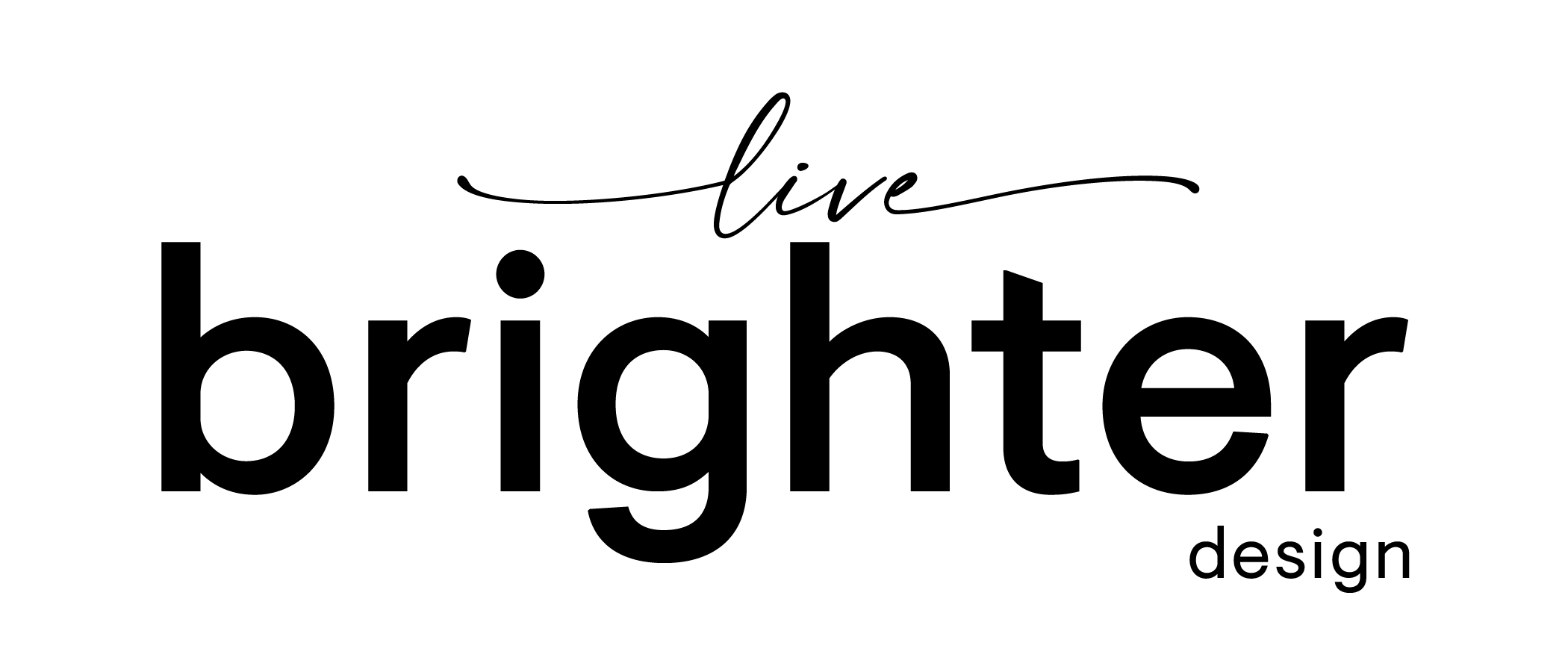 What's a "Jack and Jill" bathroom?
If you've ever seen reruns of The Brady Bunch, you were probably envious of the great big Jack and Jill bathroom the six kids shared (sans toilet, which was something the network was uneasy about showing on camera – fun fact). For families with kids who want a larger, shared (yet private) space when busy schedules demand it, a Jack and Jill bathroom layout could be a great solution.
So, what exactly is it, you ask? We're talking about a full-sized bathroom located between two bedrooms that's accessible by both – meaning the bathroom has at least two doors. Think of it as an ensuite for two bedrooms instead of one! Sometimes a third door is added to a hallway, but typically these bathrooms are meant to be shared between two siblings – saving space, time and squabbles!
You might be wondering why it's called a "Jack and Jill" bathroom. Well, according to this article, it's exactly what one would think – it's named after the two children in the famous nursery rhyme.
The options are truly endless when it comes to planning, designing, and equipping your Jack and Jill bathroom, and there are certain features you may want to consider when you're purchasing or renovating your home. A bathroom designed to keep the peace in your home is a fantastic investment, so here are some valuable tips to keep in mind.
3 key areas to consider for your Jack and Jill Bathroom
Image from Minto Communities' Dahlia model, offered in Mahogany
Before renovating or purchasing a new home with a Jack and Jill bathroom, here are some important features to consider:
1. Privacy
One thing that's key when considering this type of bathroom is – privacy. No matter if male or female siblings (or visiting family) are sharing the space, being able to lock the doors is essential to avoid awkward situations.
You'll also want locks on the outside of the bathroom doors, so each bedroom has privacy while the bathroom is in use.
A few habits of unlocking doors when finished may need to be established at first to avoid the oh-so-annoying walk around to unlock them, but if they're double-sided privacy door knobs with twist or button locks, exiting the bathroom without unlocking the door isn't possible, so you only really need to remember to unlock one door.
2. Layout options
There are more than a few Jack and Jill bathroom layout options. Hunker says to consider available space and household needs (present and future) to create the best plan for your home. Here are some bathroom layout ideas to think about:
• A complete bathroom (with one or two sinks, a toilet, and a shower or bathtub) situated between two bedrooms
• A toilet and shower or bathtub shared between two bedrooms but with two sinks in the nooks outside each bathroom door (in the bedrooms)
• A complete bathroom (with one or two sinks and a shower or bathtub), but with the toilet in small separate room within the bathroom
o Even with smaller bathrooms, having the toilet in a separate room is possible. Simply build a closet-like room in your bathroom surrounding the toilet and add a door with a lock on the inside. This allows for an extra layer of privacy, and the main bathroom can be used while someone else is using the toilet. Win, win!
Example from Minto Communities' Mackenzie floor plan:
3. Three-piece, four piece, or five-piece?
Whether to make your shared bathroom a three-piece, four-piece or five-piece is up to you and depends on the size of your space. If it's a smaller bathroom, one sink, toilet, shower or bath should work well. If it's a larger bathroom and you have the room, it's convenient to have a double sink in addition to your toilet, shower and/or bathtub combo.
The other factor to consider when deciding how many pieces to make your bathroom is who will be using the space. For younger kids, you probably want to consider a bathtub or a shower bath, whereas older kids might appreciate the convenience (and efficiency) of a shower only. How many pieces to put in your Jack and Jill bathroom is really up to you, but we recommend double sinks to maximize both resale value and overall efficiency.
Jack and Jill bathroom design features
Image from Minto Communities' Mackenzie model in Ottawa, available at Quinn's Pointe, Harmony, Avalon Encore and Arcadia (*coming this spring), all offering Jack and Jill bathrooms in the floor plans.
There are lots of little and important design features to remember when you're ready to start designing your bathroom after you've figured out your floor plan. If you keep these key items in mind, you should have it all covered:
• Light switches: This article reminds us that there should be a 3-way light switch to allow the lights to be turned on and off from both entryways – smart!
• Locks: As we previously mentioned, doors that open into a bedroom and bathroom should lock on both sides to ensure privacy for all involved.
• Mirrors: The number and size of mirrors depends on your bathroom layout. If you have double sinks, it's a good idea to have a mirror above each. If there's one sink, consider hanging one large mirror in the bathroom and additional mirrors in the two bedrooms (in case someone is taking extra time in the bathroom).
• Pocket or sliding doors: Pocket and sliding doors are great space savers and can help avoid blocked areas from wide, swinging doors.
o Check out Peterson Pocket Door Systems for all things pocket doors, including benefits and when to install them.
• Towel bars, racks or hooks: Make sure there's room to hang multiple towels to keep everyone happy. If there isn't a lot of extra space, consider adding a hook to the back of each door (so the towels are actually hanging in each bedroom).
o *Tip: If you're low on space, try towel rings, a short hook hanging bar, or a 3-tier towel rack.
• Storage: If you're designing or buying new, ensure there's lots of cabinet space beneath the sink(s) or in a linen closet in or outside of the bathroom. Make use of the areas above the toilet or around the sink(s) creatively (a good tip for any bathroom). Check out our creative storage bathroom solutions for storage ideas. Here are some of our favourites:
o Make a hidden medicine cabinet
o Use an old wooden crate or wicker basket to store extra toilet paper and towels
o Hang a tiered metal or wire fruit basket above the tub to stow bath products when ledge space is lacking
o Turn a vintage bowl or jar into a decorative container to store cotton swabs or tooth brushes
If you're looking for a new home rather than renovating, Minto Communities' new homes for sale in Ottawa are built with generous cabinet space in the Jack and Jill bathrooms as well as a linen closet for towels and other bathroom items. Check out their collection of Model Homes to see the benefits for yourself:
• In Mahogany, Ottawa:
• Available in Quinn's Pointe Barrhaven, Brookline Kanata, Harmony Barrhaven, Avalon Orleans, Arcadia Kanata and Morgan's Creek Kanata are:
Jack and Jill bathroom décor ideas
Image credit: Decorpad
When it comes to decorating your Jack and Jill bathroom, there are a number of factors to consider. Of course, who will be using the bathroom most is number one. You want to cater to their style, preferences, and tastes, but without offsetting the other person's tastes at the same time.
Here's our advice:
• Keep it simple: Neutral colours and simple finishes will give you a good base that won't need to be changed or redecorated as ages and tastes change.
o Even if you're keeping it simple, you can still be creative. This is an opportunity to make fun (and temporary) updates that are inexpensive and easy to switch up.
o Add a little bit of each personality to the bathroom in subtle ways, and you'll find having a Jack and Jill bathroom will be that much more fun.
• Scents:
o Candles – Candles can add colour and nice scents, and are an inexpensive way to add temporary décor elements that can be changed easily.
o Diffuser – There are lots of great health benefits to infusing your space with essential oils (think stress reduction and boosting skin and hair health) and also a ton of different scents to enjoy. Take turns putting your favourite oils in a shared diffuser that sits in the bathroom. This will always keep it smelling clean and fresh, and you can take turns trying out different scent combinations.
o Sprays – These don't add to the décor necessarily, but can keep a bathroom smelling fresh. Not everyone enjoys the same types of smells, so having more than one bathroom spray might be a good idea.
• Sights:
o Art – A touch of art can be a reflection of personality and style. Plus, each person sharing the bathroom can choose one piece they love to hang or feature in the bathroom. Not sure how to choose what art you like? Check out this post for ideas.
o Plants – Plants can beautify and brighten a space – plus, they're proven to make people happier. Whether a floor, table, or hanging plant (try succulents!), one or two could make a positive addition to your décor.
o Temporary wall treatments – If you don't want anything permanent in your bathroom but want to add some style to it, check out our post on temporary wall treatments. We've got décor ideas like removable wallpaper, wall hangings like macramé or weavings and pretty wall decals, that can be removed as easily (or easier) than they can be added.
• Function:
o Stools – If you have little ones that need stools to reach the sink or bathtub, try one stool for each child. That way, they can choose the colour and style they like and they'll be happier every time they step on it.
o Hand towels – You could keep towels simple, or each person sharing the bathroom can choose towels in their favourite colour. One may prefer pink and fuzzy while the other might like patterns. If the bathroom has one sink instead of two, they can also take turns displaying their hand towels.
o Floor mats – Floor mats come in all different shapes, sizes and colours – the choices are endless. Feeling crafty? Try making these DIY spa-inspired cedar bath mats that are simple and pretty.
o Baskets – Baskets can be an addition to the décor and are also functional. Whether wicker, cloth, wood or wire, baskets can be modern, vintage or anything in between and can be an element to express style and keep bathroom objects separate.
o Light fixtures and bulbs – You can get so creative with light fixtures! If people sharing the bathroom have differing tastes, try adding a dimmer or a colour changing light bulb. These light bulbs connect to an app on a tablet or smartphone and can change colour based on what you choose. This is a fun and inexpensive way to have some temporary décor fun!
So, there you have it. All things Jack and Jill bathrooms answered. Have other ideas to share? Let us know via Facebook or Twitter!