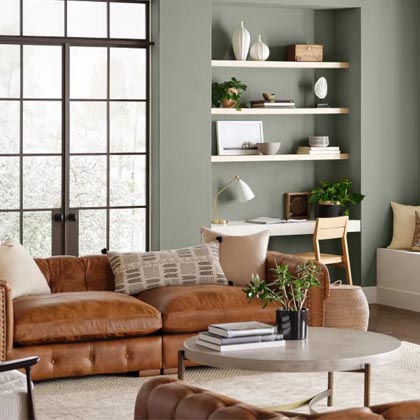 LIVE brighter
A roundup of colour trends for 2022
The start of a new year may be all about resetting our personal intentions, but it's also the perfect time to refresh our living spaces and embrace the very latest colour trends. We're tapping in to the top picks of some of the most renowned colour authorities to see what shades they've chosen as the standouts in 2022. Read on. [...]
---
13 January, 2022
Detached Homes, Townhomes & Condos
Moving is a big deal for everyone involved – including your pets! Be sure your move goes as smoothly as possible with these 7 tips on setting your pet up for success when it's time to move apartments […]
The '90s were all about graphic colours and patterns, great music, video games, the Internet (!) and design trends that paved the way for what we know and love today. Relive all of the nostalgic glory with these 5 ways to bring back this awesome decade in your apartment […]
If you're about to embark on a long distance move and are wondering where to begin, we've pulled together this list of 5 tips to help you best prepare to move from one city to another […]

Articles related to how to save energy and reduce waste, net zero, greening your commute and all things sustainability.
Let's chat sustainability with Joanna Jackson, Director of Sustainability & Innovation. Learn how her team is working to make Minto's properties more environmentally friendly [...]
Looking to spruce up your place with a little greenery? If you're a cat or dog parent, you'll want to make sure it jives well with your furry friends. Take a look at this list of pet friendly plants that are perfect for your apartment […]

Articles related to spring cleaning, better sleep, managing stress, staying active and living a healthier lifestyle.
When the temperature soars, be sure to keep your health and wellness top of your mind with these 5 summer wellness tips for apartment dwellers [...]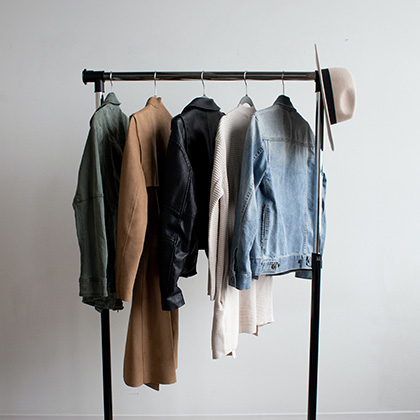 With spring upon us, it's a great time to sort through your clothes and prepare for the warmer weather ahead. We have lots of great suggestions on how to purge your small space closet for a tidier room and stress-free mind [...]

Articles related to education, innovation, finance and living smarter.
Moving is a big deal for everyone involved – including your pets! Be sure your move goes as smoothly as possible with these 7 tips on setting your pet up for success when it's time to move apartments […]
If you're about to embark on a long distance move and are wondering where to begin, we've pulled together this list of 5 tips to help you best prepare to move from one city to another […]

Articles related to giving back, getting involved in your community and how you can change it for the better, and events and initiatives that bring us together.
This September 30th is the first ever Truth and Reconciliation day in Canada – a day dedicated to the Survivors of residential schools and in honour of those who were lost. Read on to learn how you can show your support for Indigenous communities on this important day […]
Patios are open for business at long last – and if you're planning to head to Montréal anytime soon you'll find no shortage of cool terrasses to sit outside and catch some rays. Check out this list of 16 patios and terraces that are heating things up in Montréal this summer […]

Articles on design trends, DIY projects and hacks, tips on how to organize your space and all things design and décor.
The '90s were all about graphic colours and patterns, great music, video games, the Internet (!) and design trends that paved the way for what we know and love today. Relive all of the nostalgic glory with these 5 ways to bring back this awesome decade in your apartment […]
Those dream pantries you've been seeing in magazines and pinning online aren't as far out of reach as they might seem. Here are seven kitchen pantry organization tips and ideas you can implement in your pantry, no matter how small [...]