New Detached Homes & Townhomes in Unionville
A new master-planned community by
Minto Communities and Metropia.
New Detached Homes & Townhomes in Unionville
A new master-planned community by
Minto Communities and Metropia.
Union Village Breaks New Ground
Things are starting to take shape at Union Village an exciting new community in Unionville, located in the city of Markham. The master-planned community is a joint venture by Minto Communities and Metropia.
Our team is busy laying down the groundwork for the community that will be taking shape along the welcoming streetscapes at Kennedy Road and 16th Avenue. It won't be long before the vision for this area's new identity comes to life, creating a master-planned community ready to redefine and elevate the entire neighbourhood.
Specialized sediment-control measures are in place along the west edge of the property, adjacent to the valley lands. These procedures help keep eroded soil on the construction site, ensuring it won't flow into nearby streams. Topsoil stripping is also nearing completion, and the areas that will be impacted by excavation, road-building and equipment use are currently being prepped. The export of the topsoil not required for re-use is also well underway. The cut-to-fill operation is progressing smoothly as planned, and the import of needed material will begin shortly.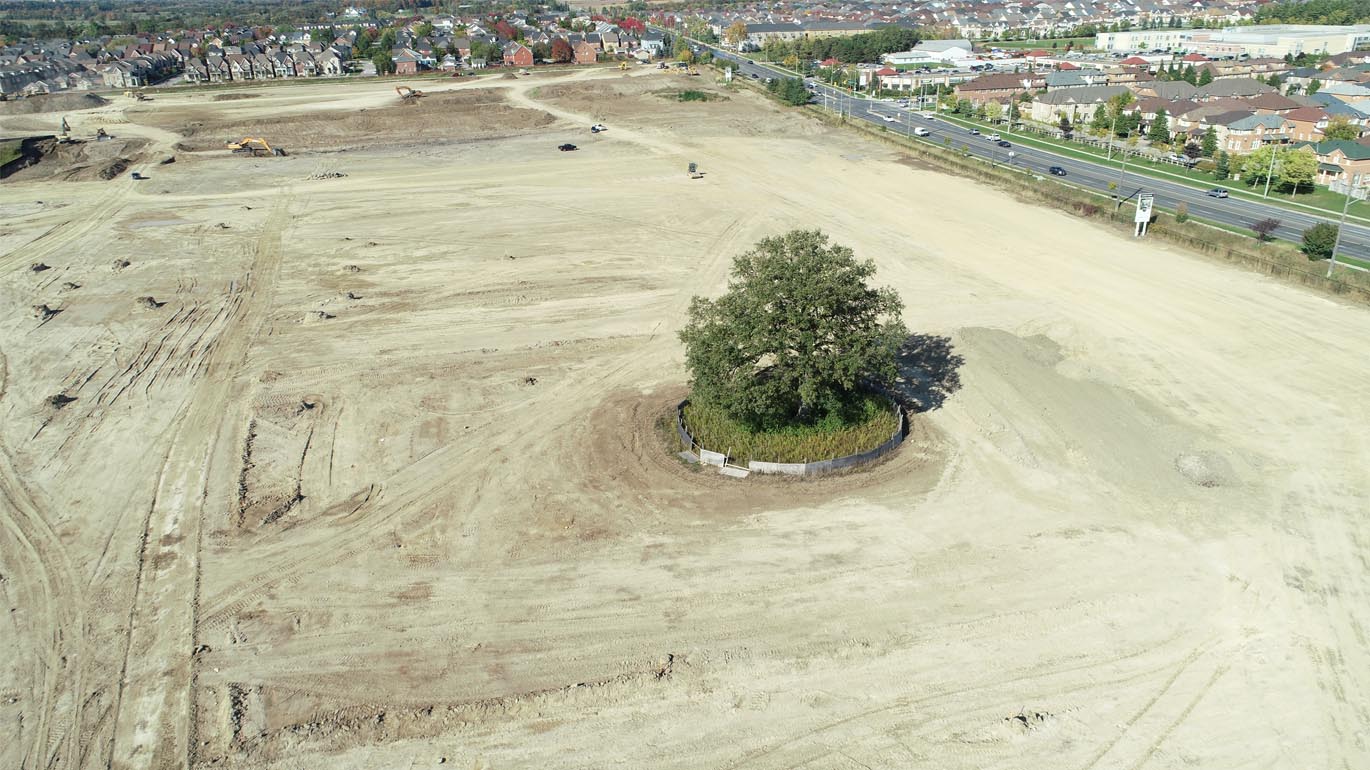 During all of this meticulous prep work, careful consideration is given to the new landmarks that will eventually arise from the transformation of the locale. Ample green spaces, a parks, naturalized ponds, and connecting pathways will be at the heart of this master-planned community, centred around an old Bur Oak tree.
If you've passed by the site, you will have noticed that our Presentation Centre is currently under construction. The foundation has been poured, the building erected, and the mechanical rough-ins started. Our team is now busy getting it ready for the public and we can't wait for it to take shape. This exciting part of the project will be completed in just a few months.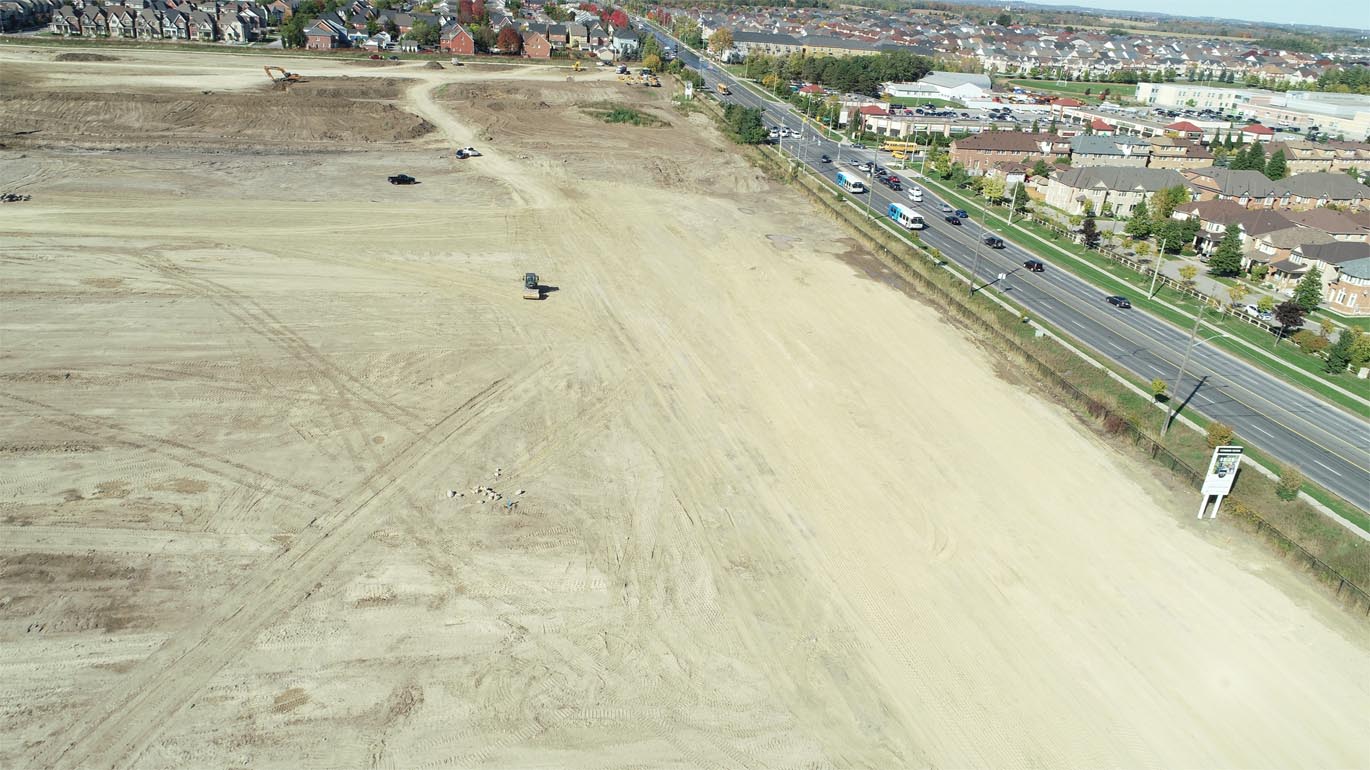 Minto Communities and Metropia can always been counted on to underline the importance of family, inspire social purpose, and bring professional excellence and ethical responsibility to all the construction enterprises they work on. The pursuit of quality and excellence continues to drive us all forward, our master-planned communities redefining the meaning of home.
Union Village will be a true testament of the combined commitment of Minto Communities and Metropia to the environment and the communities they build—from the ground up.
Sign up today to stay up to date on the latest information on this master-planned community as it becomes available.
CONTACT US
Union Village Presentation Centre
9492 Kennedy Road
Markham, Ontario, L6C-1N7
Hours of Operation
Coming Soon