10 favourite holiday recipes
One of the best parts of the holiday season? Eating! Some of the best memories made over the holidays are baking with loved ones or sitting down for a cherished recipe that has been passed down through generations. The holidays are sugar, spice, and everything nice!
If you're looking to try some new holiday recipes this year, we've put together a list of 10 favourite recipes people make during the holiday season, from no-bake rum balls to a festive tea. Read below for our collection of the best recipes for the holiday season.
1. Really Good Rum Balls from Canadian Living
Rum balls are a holiday crowd favourite that require no baking at all! The rum can be substituted for another alcohol, such as bourbon or brandy, or replaced with condensed milk if you're serving them to kids. These rum balls also work well as a gift.
Get the recipe here.
2. Toblerone Shortbread from Salt and Serenity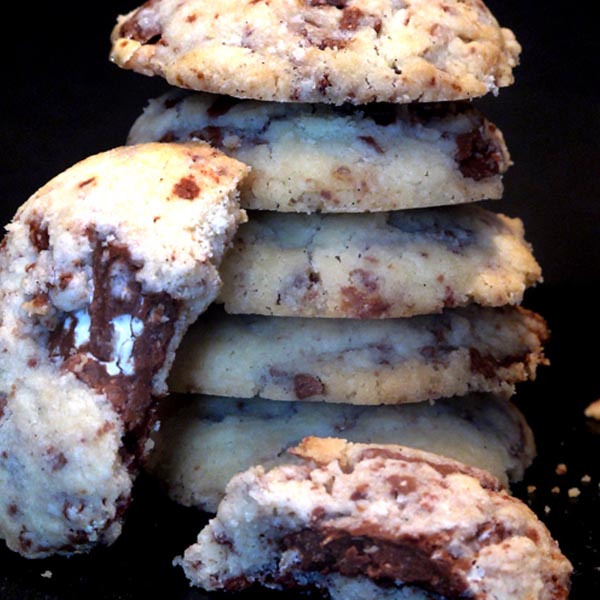 What do you get when you mix two holiday classics into one delicious treat? Toblerone Shortbread! Toblerone is a Swiss chocolate bar made with honey and nougat. Shortbread is a dense, buttery Scottish cookie. This recipe mixes chunks of toblerone into shortbread cookies.
Get the recipe here.
3. Paleo Gingerbread Bars by Stress Baking
From gingerbread houses to gingerbread cookies, the taste and smell of gingerbread is strongly tied to the holiday season, but have you ever had gingerbread bars? Not only are these gingerbread bars gluten free and dairy free, but they're also paleo, using pure blackstrap molasses.
Get the recipe here.
4. Easy Christmas Pecan Balls (Snowballs) by Jenny Can Cook
Dusted in powdered sugar, these pecan balls will remind everyone of snow days in a winter wonderland. This recipe is easy to make and requires only 6 ingredients. To make it extra tasty, toast your pecans first!
Get the recipe here.
5. Easy Sugar Cookies by Allrecipes
Unlike shortbread, sugar cookies are made with a leavening, making them lighter. Sugar cookies are great because they can be dressed up for the holidays. Feel free to decorate your cookies with the family or incorporate tasty add-ins, such as candy or chocolate.
Get the recipe here.
6. Christmas Punch by Simply Stacie
You need a good Christmas punch to go with your Christmas dinner and this fruity drink will do just the trick. This recipe uses cranberry juice, orange juice, lemon lime soda, vanilla, and frozen cranberries as ice cubes. It's non-alcoholic, but you can easily add alcohol to it. Even better? It can be whipped up in minutes!
Get the recipe here.
7. Christmas Cake by RecipeTin Eats
A Christmas Cake, or fruit cake, is a cake loaded with dried fruits. Unlike many other Christmas Cakes where you have to soak the dried fruit overnight, this recipe is easy to make and can be done the day of. You can choose to make this cake with alcohol or without and decorate it or leave it plain. It's up to you!
Get the recipe here.
8. Hot Spiced Christmas Tea by A Taste for Travel
Cozy up on a chilly day with this hot spiced Christmas Tea infused with festive flavours, such as cinnamon, star anise, and nutmeg. This tea is made with all natural ingredients, no artificial flavours, and black tea, which is rich in antioxidants. The perfect way to warm up from the cold!
Get the recipe here.
9. Gingerbread Smoothie by My Fussy Eater
Christmas dessert for breakfast? Yes please! This thick and creamy gingerbread smoothie is a healthy way to enjoy the taste of gingerbread. With a hint of vanilla and mild spices, it makes for a light holiday breakfast.
Get the recipe here.
10. Eggnog Tres Leches Cake by Taste of Home
This recipe puts a holiday twist on a tres leches cake by adding eggnog because nothing says the holiday season like eggnog! A tres leches cake is a traditional Latin American dessert soaked in three different types of milk. This recipe calls for eggnog, sweetened condensed milk, and 2% milk. If baking from scratch isn't your thing, no worries! The base of this recipe uses white cake mix.
Get the recipe here.