Life at Ivy Ridge
Just minutes away from our new development in Whitby, Highways 401 and 412 will link you to Highway 407, while the nearby GO Station will connect you to downtown Toronto. Schools and post-secondary education options near Ivy Ridge include Durham College and The University of Ontario Institute of Technology (UOIT), while an exciting choice of sports, recreation and entertainment facilities such as Iroquois Park Sports Centre, Heber Down Conservation Area and Whitby Shores Waterfront Trail offer endless opportunities to enjoy nature in Whitby. Historic downtown Whitby has a wealth of shopping and dining choices for the entire family, giving this community the perfect combination of urban and rural amenities.
Parks and Marina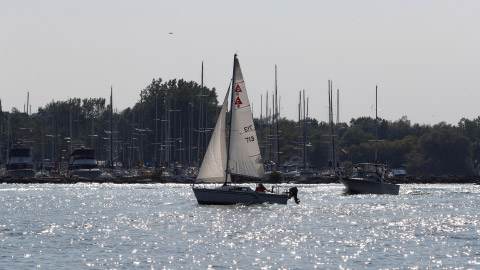 With over 950 acres of parklands, over 60 km of nature trails including a 10 km scenic lakeshore and marina, Whitby has earned the rare distinction of being Southern Ontario's premier waterfront playground. Its 125 parks invite you to come out and enjoy an active healthy lifestyle - toss a frisbee, kick a football, build a sand castle, host a picnic or just sit on a bench and watch the gulls soar over the turquoise blue waters. Whitby Marina, located on one of the finest natural harbours on Lake Ontario, offers 420 slips and the Avalon Lounge, open to the public for weddings, parties and social occasions.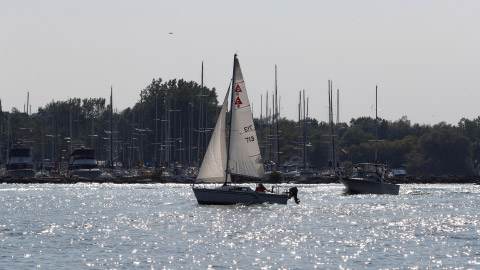 A Vibrant Downtown Whitby
From the array of heritage architectural buildings, to the cultural spaces such as the library and Centennial Building to the variety of businesses, Downtown Whitby epitomizes the culture, commerce and charm of Whitby. Stroll the vibrant streets with their heritage lamp-posts, large attractive hanging planters, decorative wrought iron benches, cobblestoned pathways and charming boulevards. Explore the exciting boutiques and retail merchants, spend an afternoon in the Celebration Square, savour a variety of cuisines at distinctive restaurants and enjoy the signature dishes and the ambiance.
Arts & Culture
Whitby has an inspiring arts and culture tradition that goes back over a century. With its majestic entrance portico and soaring columns, the Centennial Building is one of Ontario's finest designated heritage structures. Station Gallery is a non-profit public art gallery that offers art classes and hosts local and international art exhibits. Whitby Courthouse Theatre schedules productions in the categories of comedy, musical and drama. The arts and culture enhance the quality of life in Whitby and significantly impact the community's well-being, enjoyment, interaction, learning, creativity and imagination.
Connected Living
Fast, easy connections to everything that matters to you and your family - that's what you get when you live at Minto Ivy Ridge in Whitby. Whitby GO station is just minutes away, connecting you with downtown Toronto in less than 30 minutes. Those who prefer to drive can hop onto Highway 401 and access every city across the GTA. Thickson Road and Rossland Road are both key arteries in Whitby, allowing easy access to nearby shops, cafes, recreation centres, parks and the waterfront, while Durham Transit number 305 runs on Thickson Road with regular services through the day.
Explore the Ivy Ridge Neighbourhood
Thickson Rd. and Rossland Rd. in Whitby
All plans, dimensions and specifications are subject to change without notice. Actual usable floor space may vary from the stated floor area. Column locations, window locations and size may vary and are subject to change without notice. Renderings are artist's concept and will change if required by site conditions. Plans, specifications and materials are subject to availability, substitution, modification without notice at sole discretion of Minto Communities Inc. E. & O.E. March 2023.