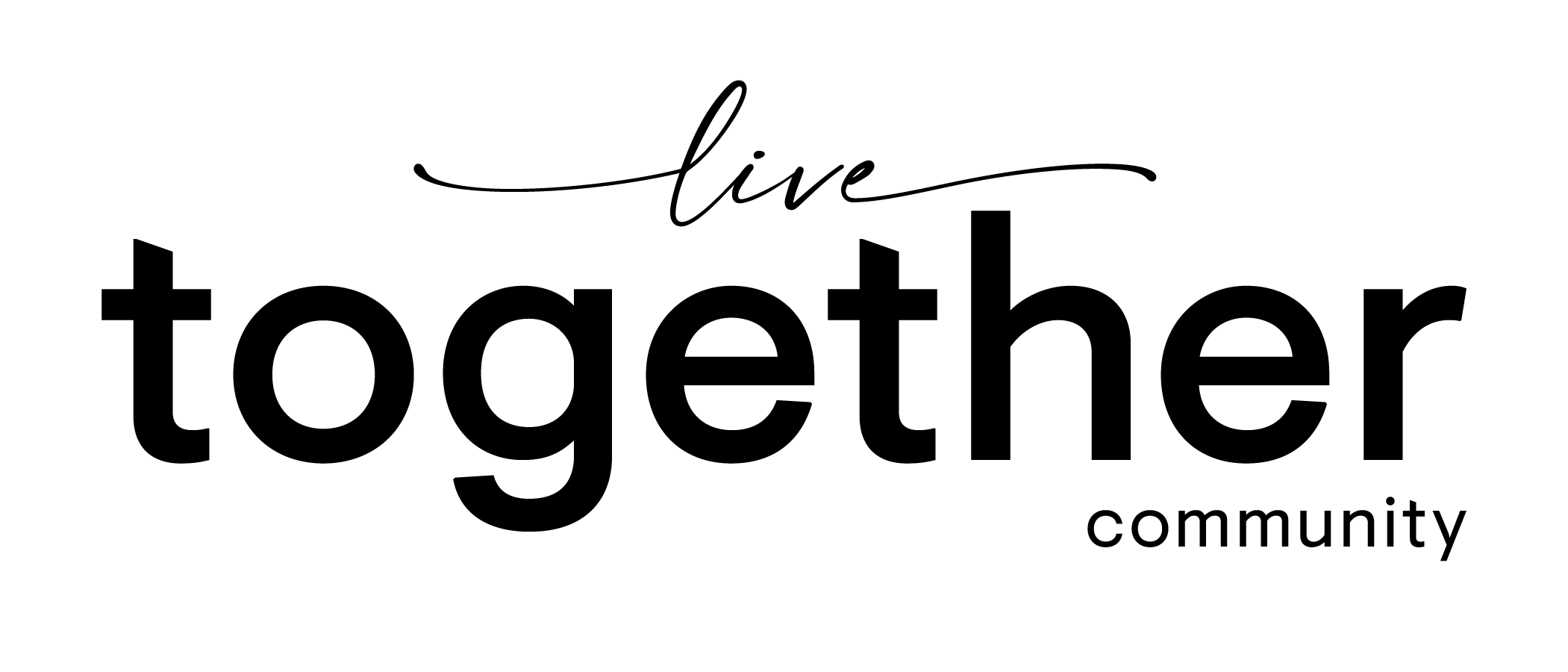 10 tips to throw the best summer party
You don't need a civic holiday to throw the perfect summer party for friends. Longer days and sunny skies are reason enough to celebrate.
Here's the thing – your gathering doesn't have to be fussy, expensive or overthought. Sometimes the most low-key, low-maintenance parties are the ones that turn out the best. Whether impromptu or planned, we've put together a list of our best tips for hosting a summer bash to remember – from budget-friendly ideas to fun, festive food and drinks. No backyard required.
Here's our top 10 tips for throwing a summer party (in no particular order):
1. Choose a location – patio, porch or park
2. Set the mood with candlelight and unfussy décor
3. Keep the food simple
4. Be conscious of waste – use dishes from inside or biodegradables
5. Have plenty of seating – oversized cushions, folding chairs and benches will do
6. Keep drinks cold in tubs and coolers
7. Create a summer party playlist
8. Keep pests at bay with natural solutions
9. Make sure to have activities for kids
10. Have a rain plan
1. Patio, porch or park?
We love a summer party as much as the next person, and as the temperatures rise there are oh-so-many reasons to throw one (frozen drinks, anyone?). Why not take the lead and gather a group of friends for a fun day (that will likely blend into night)?
First things first, where will you have it? If you're a homeowner and have a backyard patio, you have an instant venue that makes for easy organization and a bit more spontaneity. A large front porch will do, too for a more intimate gathering and a little creative planning with seating (folding chairs for the win) and making good use of the limited space.
For apartment dwellers, ask your property manager about booking one of the outdoor areas – whether a rooftop garden, courtyard or BBQ area – and keep in mind that summer is a busy time of year for celebrations of all kinds so you'll want to plan ahead.
Another great option is to host your party at a local park. This will also require a bit of forethought and may require a permit if there are more than 25 people invited. There may be a small fee required and a few regulations to keep in mind, so be sure to read all the rules before booking it so you're not disappointed.
No matter where you throw your bash, you'll have to be mindful of noise levels (anything over 85 decibels max. in most areas) and give good thought to whether or not your neighbours will be annoyed in any way. You may even want to knock on doors or drop a note in mailboxes to let them know what's going on (or hey, invite them to join you!).
2. Set the mood
We've said it before and we'll say it again – lighting is everything. In this case, we're talking string lights and candlelight, lanterns, Edison bulbs, and fire pits. The warm glow of a flickering flame can turn any al fresco party into a night to remember.
There's no need to be matchy here. Grab whatever votive or pillar candles you have on hand, string up mason jars with tealites in trees or line them along your patio, wrap string lights wherever is in reach of an electrical outlet and let the mood set itself.
3. Keep food simple
Whether you're a group of 5 or 25, it's always a good idea to have food on hand. We suggest keeping it simple (and keeping everyone happy):
• One word: kebab. When it comes to ease and simplicity, nothing beats a skewer of favourites that can be customized to suit food preferences.
• Hot dog bar. Meat based or vegetarian, hot dogs are an inexpensive summer tradition that are fun to cook and eat (no prep required)! Set up a bunch of toppings like chopped onions, pickles and shredded cheese (and really, anything else you think would be delicious).
• Tapas. When it's warm out, sometimes a light meal is all you feel like and nothing beats tapas. We're talking olives, crackers & cheese, marinated veggies, sliced meats, croquettes and any other small plates that are simple to prepare and good to share. Everyone gets a little bit of everything, and anyone with a food aversion can choose what they please.
• Pot luck. A good old fashioned pot luck takes the onus off you as party planner to make sure everyone is fed and provides guests with lots of different food options. Some can bring chips (or veggies) and dip, some can be on salad and others can divide up the mains to help offset costs.
o Tip: Keep cold foods cold like pasta salad and dairy based dips by nesting them in large dishes filled with ice that have kosher salt sprinkled on top. We're not sure why, but it works!
• Prepared foods. This one can be more expensive, but a real time saver. If you have a local grocery store like Farm Boy nearby, take advantage of the salad bar and prepared foods counter for easy-peasy provisions in a pinch.
4. Be conscious of waste
We're becoming more and more mindful of things like single use plastics and unnecessary waste, and when you're hosting a party, it's something to be aware of as you'll be the one taking care of the cleanup.
Consider using biodegradable or recyclable paper plates, or even better, use your inside dishes outside or ask guests to bring their own sets. Trust us, no one will judge you if your place settings don't match. Have a green, recycle and garbage bin on hand, and who says single-use cutlery can only be used once? Collect them and wash them for use another time. Lastly, say no to plastic straws. If you're sipping drinks that would taste better with a straw, go with reusable. Then, you can wash them and use them for your next summer bash!
5. Have plenty of seating
Anything goes when it comes to seating, so grab chairs from your patio set, make a perch out of stairs on your porch or deck, ask guests to bring a folding chair, throw poufs or oversized pillows on the lawn and have blankets available for anyone who wants to have a seat on the ground.
6. Keep drinks cold in tubs and coolers
Image Credit: Pottery Barn
Is there anything better than an ice-cold drink on a hot summer day? Nope. Is there anything worse than taking a big swig of a hot soda? Nope.
To keep drinks cold and refreshing, we suggest a big galvanized tub filled with ice (and kept in a shady spot) for easy self-serve and of course, a couple of coolers with a good assortment of drinks, from water, soda and lemonade, to beer, wine and cocktails in a can. It's all about being able to cool down when the temperature soars.
• Here's a fun idea: Have a signature party drink when your guests arrive, like this frosé (frozen rosé) or this virgin Pina Colada recipe that may just become a new favourite.
7. Create a summer party playlist
Back to setting the mood, we think music is a must to set the right vibe (and encourage spontaneous dance parties). All you need is your phone, a Bluetooth speaker and someone to make sure the music never ends. You can create your own playlist that spans tastes and decades to share the next day as a fun reminder of the night before, or simply stream from one of your music sources for an endless mix of tunes.
You'll want to keep the volume at a good level for chit chat and always remember to keep your neighbours in mind when it comes to noise levels.
8. Keep pests at bay with natural solutions
Image Credit: Here
The only thing worse than warm drinks at your summer party? Bugs! This is the time of year when mosquitoes, black flies and all other biting pests are out to feast, especially at dusk when the sun sets.
Pots of plants like lavender, mint, rue and tansy are natural insect repellents (and make for great décor), or a bundle of sage added to a fire pit may also help keep them at bay. Circle your party area with Tiki torches that burn citronella for an extra layer of protection (and candlelight) and consider having a few bottles of natural bug spray out for guests. Some of these options can also help ease the irritation of these summer party spoilers.
If you'll have food out in the open, try a mosquito net or repurpose a household item like an upside down strainer to keep bugs off the goods.
9. Make sure to have activities for kids
If younger guests are included on your list, have a few activities at the ready to help ease boredom as the afternoon drifts into evening. Hang a piñata (fun for all ages), have summer-themed colouring pages and crafts, plan a treasure hunt, encourage hide 'n seek, have bubbles (who doesn't love bubbles!), set up a sprinkler for silly fun (hello water balloons) or take it a step further with these amazing ideas from The Spruce. If the kids are happy, you're happy. And that makes everyone happy.
10. Have a rain plan
Mother Nature can be unpredictable, no matter what the Weather Network says. So while you're planning on hot and sunny, be prepared for cool and rainy – and have a plan so you won't need to rain check. Here are a few options:
• Move the party inside your house – if you have room, the same casual get-together can easily be held inside.
• If your party is on your front porch or you have an awning on your deck, you're covered (literally), so unless the weather turns extreme, you can carry on with a little ambient rain in the background.
• Consider renting a canopy (a tent without sides) if your party is in the park. That way you can stay dry if it rains (or out of the hot sun) and your food will be sheltered as well.
• Stay outside! If the forecast is light drizzle, embrace it, dance it in and don't worry about your hair or clothes. It's water – and it may just be the cooldown you've been looking for.
There truly is nothing more joyful than a gathering of friends on a warm summer night over cold drinks, good food and great conversations. So now that you have our 10 tips for throwing the best summer party, what are you waiting for? Start planning!