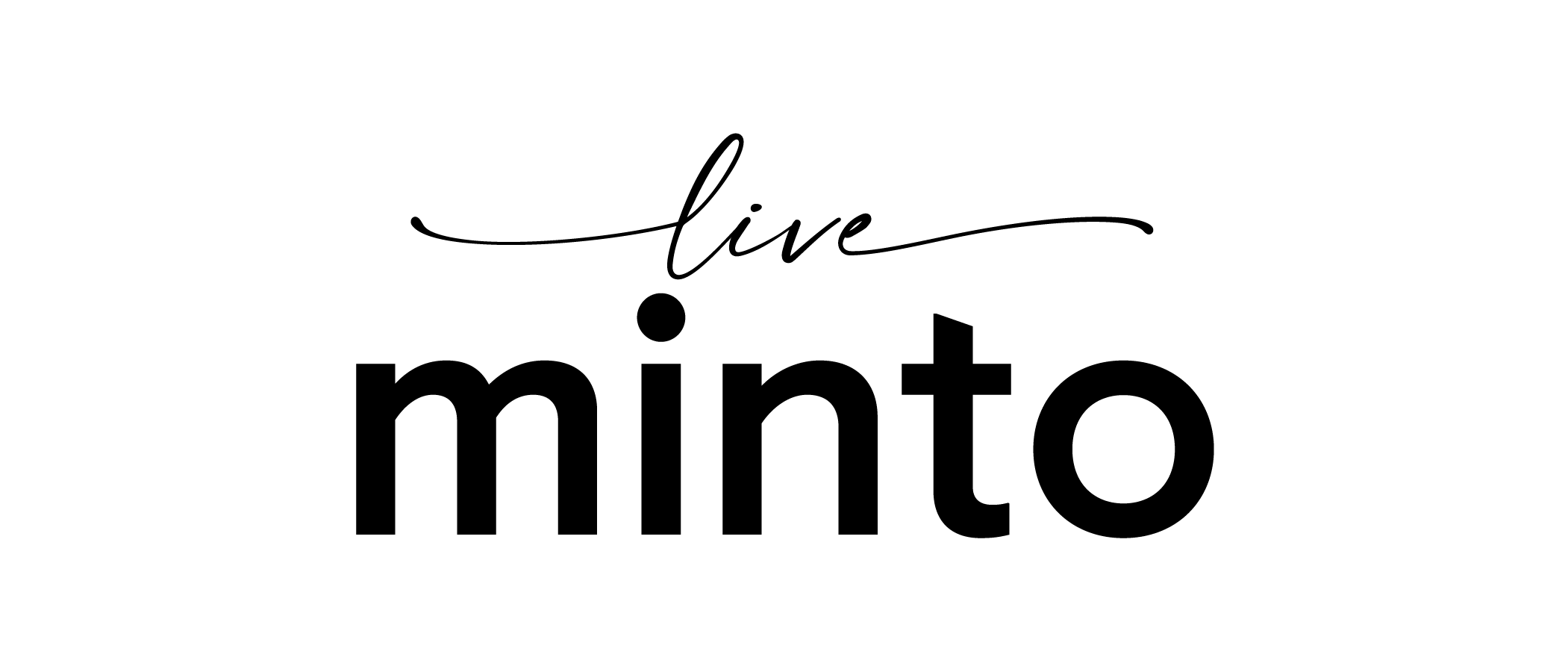 7 ways Minto is building sustainable and inclusive communities
This year, in celebration of National Housing Day, we're sharing a roundup of the partnerships and activities Minto undertakes to help build inclusive, thriving communities.
Housing is the foundation of sustainable, vibrant, and inclusive communities. It plays a critical role in the lives of Canadians. Despite its importance, housing is often taken for granted. This is why we recognize National Housing Day (November 22)—a day to acknowledge that affordable housing is essential to the well-being of all people.
1. Partnering with government to create more affordable housing
Population growth has exceeded new housing supply in Canada for several years now, which means finding affordable housing has become more and more challenging for Canadians. One of the ways Minto has been helping to solve this problem is by partnering with all levels of government on various initiatives.
The Open Door program

In 2016, Toronto approved it's Open Door Affordable Housing program, a socially responsible initiative designed to accelerate
affordable housing
construction in the city.
As part of the program, Minto completed the final phase of Richgrove Village, a collaboration with the municipality and CMHC to bring affordable rental units to seniors. An additional 100 affordable units are currently under construction and are expected to be ready in 2026. The tenants of the
100 units will be selected from the city's waiting list and offered affordable rent. and will provide much needed homes for the community.
2. Developing new affordable options
In addition to our Richgrove Village community in Toronto, Minto has been working to bring affordable housing to our new developments – here a few recent examples:
University Heights
University Heights is an 11.5 acre site located in Saanich, BC with a shopping centre and a Home Depot. Minto began construction in spring 2022 to redevelop the shopping centre, expand the Home Depot, and add five six-storey buildings with 593 rental suites. This project will include 60 affordable suites to make rental housing more attainable.
Kingsway
Located in East Vancouver, Kingsway currently consists of four lots and a single-storey commercial building. In early Spring 2022, Minto began to build 108 new rental suites and 11,600 square feet of retail space. With affordability in downtown Vancouver a challenge for so many, Kingsway will offer an attainable alternative for many families and young professionals.
3. Creating inclusive living spaces
In addition to affordable housing, Minto is focused on creating living spaces that are inclusive to people of all ages and abilities.
Here's a few ways we're doing that at our Richview Village property in Toronto:
●
Designed to build a strong sense of community and belonging, Richview Village has plenty of common spaces to promote mingling between residents.
●
Biophilic elements include natural and textural materials to support physical and mental wellbeing. And indoor amenities are connected to nature with views overlooking the landscaped outdoor amenities.
●
A technologically advanced media lounge for socializing, movie nights, and special events, as well as a lounge with a communal table for activities, crafts, and games.
●
A fitness studio features a range of cardio equipment, weights, and stretching apparatuses. Additionally, there is a laundry room, pet wash, and pet relief area with a dedicated entrance/exit.
●
A community BBQ, outdoor seating area, garden plot, and network of walking paths provide lots of opportunities to socialize and connect with neighbours.
4. Taking a sustainable approach to building performance
Our mission to build better places to live means recognizing the impact we have on the environment. This is why sustainability plays a big role in our approach to developing new housing, as well as retrofitting existing buildings.
Our path to net zero
Our journey towards net-zero buildings is one of the ways we're striving to make life better for both our customers and the planet.
For our existing buildings, this means more than just switching to efficient lighting fixtures or boilers. Rather, zero carbon buildings can require the retrofitting of the building envelope, the replacement of a suite's mechanical system, and the switching of the building's heating system from natural gas to electricity.
Currently, Minto is running a pilot study at our
Castleview community
for a deep retrofit to take place over the next 3-5 years at a cost of $19 million. The investment will cover window replacements, envelope overcladding, full in-suite and central HVAC replacement, and potentially, roof top or building integrated photovoltaics.
It's expected that once the fuel switching has been completed, the Castleview project will result in a 70% decrease in energy consumption and a 90% reduction in carbon emissions. The project will also provide valuable learning that we will be able to use moving forward, to perform the necessary retrofits required to ensure all of our buildings are net-zero.
Raising building performance
●
Upgrading our building automation systems (BAS) to online systems so we can monitor heating and ventilation air conditioning (HVAC) equipment remotely, and optimized the sequences and schedules controlling the equipment.
●
Identifying new equipment to help us meet our projected utility savings.
●
Working to reduce water intensity with smart controllers installed at the majority of our properties with irrigation systems that allow for the optimization of irrigation schedules based on local rainfall and temperature data provided by weather services.
●
Working to increase the number of its commercial spaces that have garnered LEED certification, the most widely used green building rating system in the world. Over the last five years, Minto has increased this figure by 8.9%.
●
Adding new technology and performing retrofits when required to reduce their buildings' energy consumption.
●
Continually doing whatever it takes to achieve maximum building performance across our entire portfolio.
5. Supporting the health and well-being of our residents
At Minto, we're committed to building a strong sense of community and belonging among our residents. From common spaces designed to promote mingling to social programs and events, here are some of the ways we're supporting the health and wellbeing of our residents at our Toronto properties:
●

York Mills and Leslie:
During the pandemic, Property Manager, Nicole Alvarez, and her team created community and connection between residents despite the circumstances. They went above and beyond to help our residents feel safe—investing extra effort in ensuring resident communications, quality of services, and response times were all at a high standard. They worked hard to ensure residents felt connected and cared for even when they couldn't physically be together.
●

High Park Village:
Property Manager, Karen Jones, and her team does a great job at maintaining a friendly, cheerful disposition. They are responsive to residents and accommodate special maintenance requests whenever they can.
●

Martin Grove:
Regional Manager, Linda Nuzzo, and her team go above and beyond to build community and belonging for the seniors by organizing activities and creating programs to keep seniors social and active, such as BBQ and coffee socials, karaoke, bingo, and community garden projects.
6. Supporting our leaders' participation in the Covenant House Sleep Out
This year, Minto's CEO, Michael Waters, and Minto Apartment REIT COO, Jon Li, participated in the Covenant House Sleep Out in support of homeless, at-risk youth, sleeping outside with nothing but a sleeping bag and a piece of cardboard to help raise awareness and funds for the Covenant House. With the help and support of many Minto employees, Board members, partners and Minto Foundation, they raised over $100,000, with contributions going directly to Covenant House to ensure they can continue to provide food, shelter, clothing, counselling, access to medical services, and training and support to at-risk and homeless youth.
Youth homelessness in Canada has reached crisis proportions. In fact, about 6,000 young people are experiencing homelessness in our country on any given night.
Covenant House, the largest agency in Canada serving youth who are homeless, trafficked, or at risk, provides youth the essential services and tools they need to change their lives. Each day, an average of 280 young people are counting on Covenant House.
Source: Covenant House
7. Supporting our Employees and Residents
Minto's community impact initiatives support causes that will provide opportunities for people to achieve a better quality of life. Through volunteering time, pledge matching, and direct financial support, we contribute to improving the lives and livelihoods of every region we're a part of.
Volunteering
Whether through industry associations, educational institutions, sports leagues, or charitable organizations, we encourage employees to participate in volunteering by offering a half hour of time off for every hour of personal time spent in service to others.
Financial Support
Minto provides financial support to organizations and causes in the communities we serve with particular emphasis on improving the health and wellness of all those who live there.
Pledge Matching
To directly benefit local residents in our communities, we directly support employee-driven fundraising and events with pledge matching. In 2021, our matches included many 'virtual' runs and walks that raised much-needed support for good causes.
Sponsorships
Minto sponsors businesses and initiatives that enhance belonging within our communities including youth sports, recreation, and cultural initiatives.
Minto is proud to be an ethically responsible, forward-thinking business that is committed to building sustainable and inclusive communities. Learn more about the many ways we do this by reading the
2021 ESG Report
.
Interested in joining the Minto team to help create thriving inclusive communities? Visit our
careers section
today.