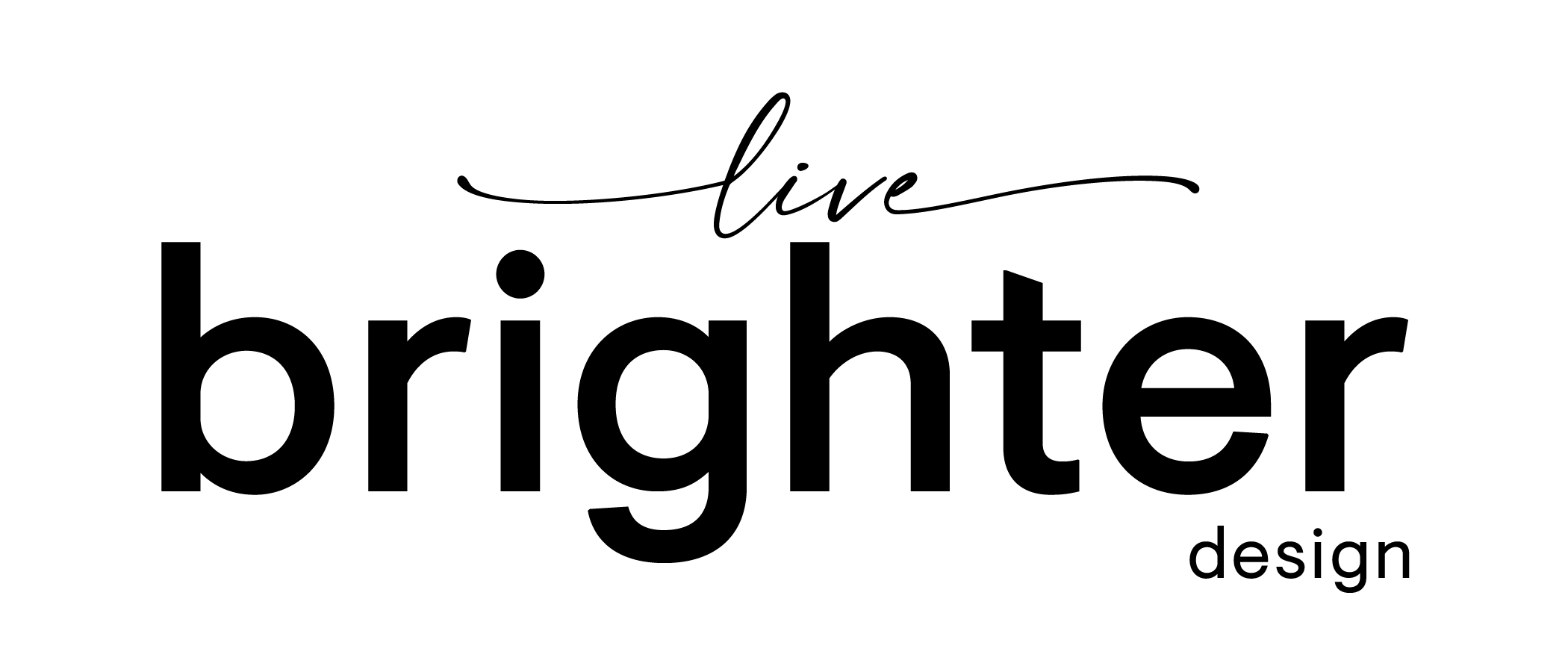 Top interior design trends of 2020
Wondering what's "in" this year when it comes to decorating your home or apartment? Her past predictions came true, so we asked interior designer Wendy Snelgrove of Cabin Couture to share her insider knowledge on the top 2020 design trends with us – and we can't wait to see how they unfold this year.
Let's get started – an introduction to 2020 trends
Cue the wonderment of how we are halfway through January and the doors are wide open to a new decade, while I'm still sweeping up pine needles and glitter hiding between the floorboards of our 120-year-old farmhouse.
It's no surprise that the trendy farmhouse décor style has steadily held top five on the design billboard, right below the Scandinavian and Nordic lifestyle designs that taught us a new word: hygge.
We may struggle to pronounce it ["hoo-gah"] but still long for the modern, less-is-more lifestyle of simplicity and ease. Pinterest boards and client requests are all-eyes for these trends combining comfort, simplicity and nurturing styles that promote minimalism without dismissing feel-good traditions.
What else is going to change this year?
• Without covering crisp spaces, walls of white shiplap and architectural beachy details, we will see more curved lines, warm colours and patterns as the new decade unfolds.
• We've already seen the return of wallpaper and admitted our desire to fill rooms with colour, texture and emerging patterns – waving goodbye to the non-comital feature wall.
In consulting trend forecasters to identify what's new and next, we groom and entertain new ideas that will reinterpret the insides of our homes. After all, we love an excuse to update and upgrade the value in our spaces, for fun or profit, hobby or happiness.
Comparing past and future design trends
Pictured: A penthouse suite at Minto Yorkville, staged and photographed by Wendy.
Before we dive into my top 10 trends of 2020, let's look at some high-level changes we're seeing in the design world from past to future.
Features and finishes:
• Hues of pink and brass have redefined neutrals, chrome, brushed nickel and stainless steel in the past few years.
• Copper and unlacquered brass have emerged as options in kitchens, baths and lighting, making metals and finishes anyone's choice, based on personal taste more than trend.
Colour:
• We are ready to take a paint roller to hide the beige and jute, and the grey and greyer, to open cans of nature-inspired colour, natural wood, recycled textiles, undyed yarns and plush soft natural fabrics.
• An example is the natural but inspiring Classic Blue that Pantone named the colour of the year.
o Looking for ways to use the colour of 2020 in your home? Here are some ideas.
Décor and accessories:
• Statement chairs, feature rugs and eco-sensible accessories reinforce core style, as we tire of big box store items that fill shelves and mantles with ceramic shapes in groupings of three (as we've been taught to do).
• Rattan and cane crafted furniture, delicate floral-patterned fabrics, botanical art prints, lush green hues in cabinets and walls, tinted and hand-blown glass objects and lights are all calling us to make room for imperfect shapes and organic natural vibes.
• There's a new desire to soften and texturize our stiff, industrial or formal, vintage or contemporary, geometric or modular spaces to let each chosen piece tell their story of transformed homes with collections that represent our experiences.
More than any other emerging trend, creativity and originality will set the new standard beyond any suggested style or colour.
We crave personalized, authentic homes that represent the individuality and creativity of those who live inside the walls. While a designer's job is to have an excellent eye for design with complementary qualities of skill, only the client can translate the needs of each room that resonates with their personality and lifestyle.
This is the new trend that will define our next decade – where everything old is new again; done differently one more time.
As I recently posted on my Instagram: "Uttering the word 'trend' comes with caution as the mere word suggests a death in the near future. I suggest, falling in love with a trend, removing it from the doomed category and giving it a longer life. Don't get caught up with committing to anything too trendy unless you love it to begin with."
In support of finding the treasure in what you love beyond any dictated trend, I've created a list of 10 guidelines to support interior creativity in building a foundation of structured simplicity, while making a statement in your own home. Here we go.
Trend 1: Value your own personal style
Often personal style is memory-based and experienced-based.
An accessory can be any found object from a once-in-a-lifetime vacation or a mismatched ottoman that sits by an upscale chair as a reminder of years passed and a constantly evolving mix of all the things you love.
Trend 2: Use creative storage
As we strive to live intentionally with quality over quantity, storage becomes a necessity.
We choose smaller spaces in a minimalistic approach to be socially and globally responsible, which makes use of creative storage not only a trend, but a need.
• A bed may have drawers for seasonal clothes storage.
• A pantry in a kitchen may replace walls of upper and lower cabinets.
• An antique dresser can find its home in an entrance way to store pet items, keys, cloth grocery bags, and the list goes on.
Trend 3: Mix high- and low-priced furniture
High and low style coincide to create eclectic mixes of period style furniture from different stages of life.
The creativity invested in a repurposed or repainted piece can often disguise and elevate value simply by being beside a high ticket item. Often value can be seen in the quality of an aged piece opposed to the high price tag of a new item.
Trend 4: Create sustainable art
Pictured: An amenity space at The International in Calgary, where Wendy used the original metal letters that stood atop the International Hotel in 1970, mixed with vintage hangers to create an impactful art installation.
Create art with materials and mediums that are reused, recycled or repurposed into something different than their original use.
An architectural piece of millwork or a beautiful empty picture frame can be artfully placed as a feature to create more interest than an impersonal purchased canvas.
Trend 5: Adapt to multi-use spaces
Pictured: A one bedroom + den suite at Niagara West in Toronto staged by Wendy, where the desk and daybed offer an office by day and guestroom by night.
Double-up functionality and let go of formality.
• A desk can tuck away in a guest bedroom providing a private workspace.
• A yoga space area in the family room.
• A homework station in the kitchen.
All of these require experimentation, interaction and a playful design to meet the needs of life at home.
Trend 6: Incorporate vintage accents
Pictured: A townhouse suite at Niagara West in Toronto, where Wendy found a collection of vintage baskets and turned them into wall art.
Commit to finding value in items that may otherwise be found in landfill.
Shop at vintage décor stores to find one-of-a-kind pieces to add to any space. You'll find hidden gems that are affordable, filled with character and that can be repurposed to take on new life.
Trend 7: Be bold with high contrast décor
Introduce high contrast décor – and be bold about it!
In using contrasting colours, mixing-and-matching bold colours, patterns, textures and shapes, spaces can become more informal, hybrid, nomadic and entertaining. To transition to high style, go with vibrant eclectic colour.
Trend 8: Use Smart Home products
Use Smart Home and more planet-friendly products.
Source Smart Home and green products with a higher level of functionality to proactively control heat and light sources, reducing consumption of public services.
What's a "Smart Home"? All your questions answered, here.
Trend 9: Nurture living things
The use of greenery or potted plants in- and outdoors makes any space feel more comfortable.
• Potted plants can hide unsightly cords or fill empty spaces to create dimension and colour. Hanging plants in creative hangers near sunlight also create a fresh, spring feeling any time of the year.
• Potted herbs on a kitchen windowsill add fragrance and colour.
• When warm weather comes around (and it will) – transfer the plants to larger pots and place in prominent spaces on a patio or deck.
Don't have a lot of space? No problem. There are always ways to add plants to your space – check out these tips.
Trend 10: Be off-trend
Finally, off-trend is the new on-trend.
Create your own individual space and do what you love. Anything goes where individuality is fashionable and valuable. If you love your space, it will show well simply because it's your art. Creative expression is always the best personal investment to come home to.
A short and sweet summary
All in, the design trend for the coming decade is to create, evolve, innovate, adapt and improve as the spaces we live in demand sustainability for the wellbeing of our planet.
We can work to be brilliantly inventive with our interiors in order to close the curtain on short-term, destructive single-use products.
2020 is looking bright with colour, sustainable décor, floral prints and nostalgic throwbacks in personalized, collected décor with the best inspiration to be creative in creating the home that you love.
Written and photographed by: Interior designer, Wendy Snelgrove, of Cabin Couture