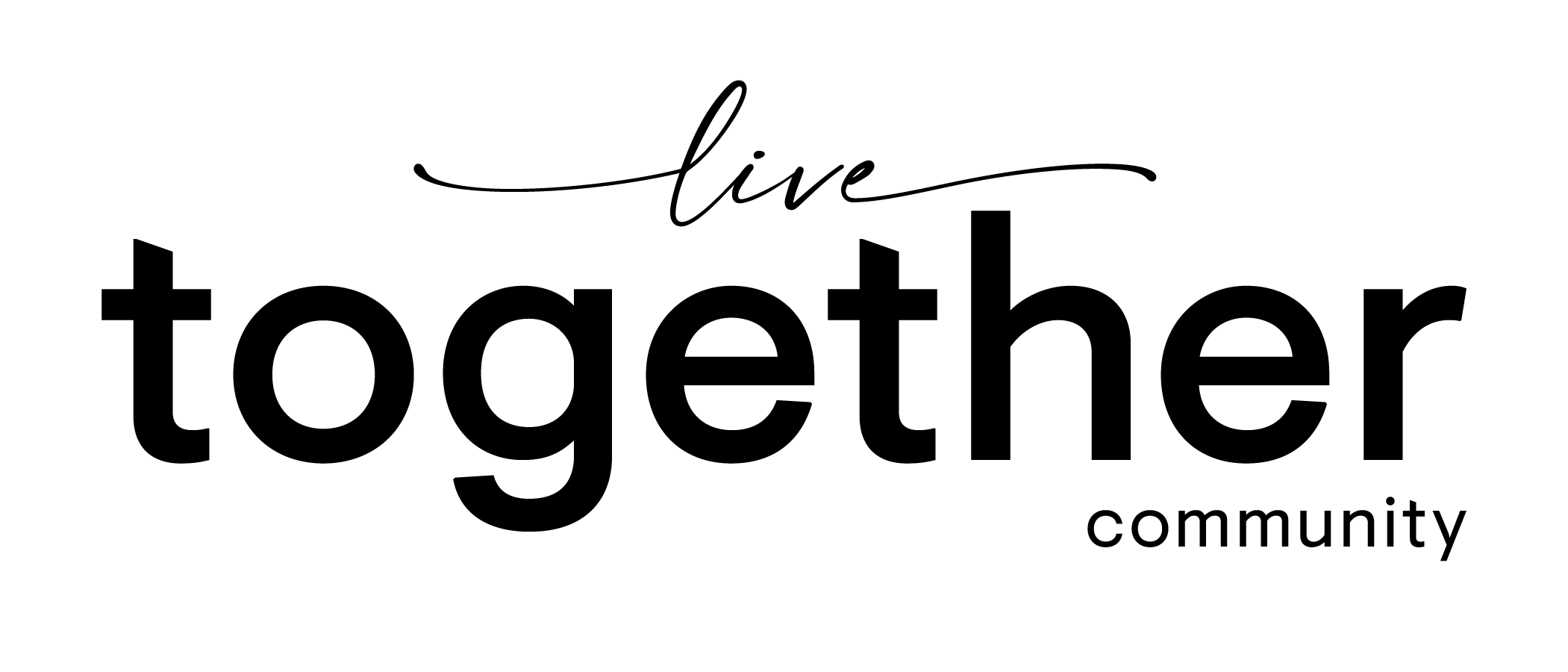 Top 20 restaurants in and around downtown Calgary
In the last decade, Calgary has made some serious advancements in the culinary industry. The city is now bustling with a diverse restaurant culture that's easily comparable to any other major metropolitan area. Foodies are flocking to Calgary for its food scene, as restaurateurs continue to dish out unique and innovative dishes that have everyone coming back for more. From fine dining to late-night eats, below is a list that will guide you to some of the very best restaurants in all of Calgary that are ready to satisfy your appetite.
The finest fine dining
Image Credit: The Lake House
One thing's for sure – there's no shortage of fine dining in Calgary, Alberta. Whether it's a big hunk of medium rare steak or a creamy mushroom risotto, these five local restaurant favourites will have your taste buds running for their money. Even though fine-dining is a little more on the costly side, there's absolutely nothing wrong with splurging every now and then. As the saying goes – go on and treat yourself.
1. The Lake House: 747 Lake Bonavista Drive South East
o A stunning restaurant located directly above Lake Bonavista. The exterior of the building is made up of large glass windows, offering panoramic views of the lake and surrounding countryside. The menu is distinctive rocky mountain cuisine, showcasing the regional tastes of Western Canada that are so flavourful, you'll likely be going back for seconds.
2. Bridgette Bar: 739 10th Avenue South West
o Walking into Bridgette Bar, you'll be welcomed with the scent of wood smoke in the air from the big wood-burning grill and oven. If you're into mouthwatering rosemary-laced lamb, wood roasted halibut or Italian pork sausage, this is definitely the place for you.
3. Modern Steak: 107 10A Street North West
o Modern Steak is a combination of a modern steakhouse and a cocktail lounge. Meat lovers can rejoice knowing they serve ranch specific Alberta Beef that's hormone-free, antibiotic-free and pasture raised.
4. River Café: 25 Prince's Island Park
o Named one of Canada's 100 most scenic restaurants, River Café offers seasonal Canadian cuisine with locally grown ingredients. The restaurant is located in the middle of Prince's Island Park, but you can also pre-order River Café's picnic baskets to enjoy in the park to savour the taste of summer.
5. Bow Valley Ranche: 15979 Bow Bottom Trail South East
o The Bow Valley Ranche offers a unique dining experience with a homey atmosphere and fresh, locally grown Canadian cuisine. The seasonal-revolving menu offers local Rocky Mountain game meats and harvested vegetables from a full vegetable and herb garden located directly on site.
The best brunch spots
Image Credit: Montecristo Magazine
Eggs benny anyone? It's no secret that Canadians love brunch. There's no better way to kick off the weekend than with a steaming cup of hot coffee and a mouthwatering meal of eggs benedict on a piece of rye toast, topped with Portobello mushrooms and delicious hollandaise sauce.
We've got your brunch plans covered with these five restaurants:
6. Alforno Bakery and Cafe: 222 7th Street South West
o Alforno Bakery and Café is located in the middle of downtown Calgary's vibrant culinary scene and is a go-to place for breakfast on-the-go or a sit-down brunch. Stop by for a taste of their freshly baked goods and homemade pastries. Did we mention that their crab omelette is to die for?
7. Anju: 322-17 Avenue South West
o Anju is the place to visit for a sit-down brunch with a yummy Korean twist. Serving all the classics with a subtle hint of Korean cuisine, word about Anju quickly spread and has rapidly become recognized as one of Calgary's best restaurants.
8. Vendome Café: 940 2nd Avenue North West
o You don't have to travel far to get your fix on European cuisine. Nestled in the heart of Sunnyside, Vendome Café brings a touch of Europe to Calgary with pastries and bread freshly baked every morning. Try their eggs benedict with avocado or the breakfast Panini with bacon, avocado or sausage.
9. Native Tongues: 235-12 Avenue South West
o Stop by Native Tongues for a little taste of Mexico. Native Tongues serves traditional Mexican breakfast foods during brunch, or as they say it in Mexico, 'desayunos'. Just reading their menu alone will make your mouth water – we guarantee it!
10. OEB: 825 1st Avenue North East
o OEB is a restaurant like no other – seriously – their website alone is phenomenal. Head Chef Mauro Martina forged OEB with a farm-to-table idea, offering a variety of breakfast dishes to foodies throughout the day. OEB believes that breakfast should be bolstered by artistry and passion, and we're all for it!
Bars with small plates
Image Credit: Katrina Olson
Calgary is known for its young population and bustling city life. Because of that, there are tons of great spots for locals and tourists to hangout, grab some food and have a drink or two. Whether you're in the mood for a laidback evening or want to seek refuge by a basement bar's fireplace, there's an endless list of possible places you can visit.
These five bars are worth a visit for their mouth-watering menus alone:
11. The Tea House: 1213-1st Street South West
o A chef-driven cocktail bar and restaurant, The Tea House offers cold drinks, warm buns (like steam BBQ pork buns – yum!), and hot snacks from Wednesdays to Saturdays. They're known for their infamous Wu and Wang Wednesdays with classic 90s Hip Hop, drinks and deals on their famous chicken wings.
12. Pigeonhole: 306 17th Avenue South West
o The Pigeonhole offers a far-from-average wine list to pair with their menu. The restaurant has won many awards for the way they blend diverse international cuisines and locally-sourced ingredients. You can pop by the Pigeonhole late at night for a bite to eat or for breakfast – served from Wednesday to Sunday.
13. Proof: 1302 1st Street South West
o Proof is the definition of classic cocktail culture with their thoughtfully prepared drinks and small tasty plates. Proof's food and drink menus change with the seasons to offer guests the very best ingredients and dining experience.
14. Cannibale: 813 1st Avenue North East
o Cannibale's philosophy is that "it pays to be well-groomed, well-fed, proper imbibed and in the company of good people" – hence why this establishment is not only a bar but a barbershop as well. The food menu is simple yet delicious, and pricing doesn't go beyond $13. Fill your belly without breaking the bank – sounds like a win-win if you ask us.
15. Betty Lou's Library: 908 17th Avenue South West
o Betty Lou's Library is known as Calgary's best local secret as finding the entrance to the library is half the fun. To make your way through the hidden doorway, you'll have to remember the password given to you when making a reservation. Once inside, you'll be transported into the 1920's Prohibition Era – lounging on vintage furniture and sipping on creations named after F. Scott Fitzgerald's works, while nibbling on small plates of delicious food.
Late night eats to stay up late for
Image Credit: Urba
We've all had our fair share of late-night cravings. Naturally, we start looking through our phones to see what's open late that will satisfy our hunger – but look no further, because we've got you covered!
Below are five restaurants (open late) that will satisfy your hunger and liberate your cravings:
16. Vintage Chophouse Tavern: 320 11th Avenue South West
o There are only two restaurants in all of Calgary to receive the Birks Silver Spoon Award twice, and Vintage Chophouse Tavern is one of them. The restaurant built its reputation on their exceptional meat selection and assortment of seafood, salads and signature sides. There's also a wine list with over 600 wines to go with your meal. Bone appétit!
17. Ten Foot Henry: 1209 1st Street South West
o Ten Foot Henry turns healthy food into a serious craving. They offer a fresh vegetable menu and family style dining, and are open every day until 11 pm in case you get a sudden late-night craving for really good (and good for you) food. And if you're in a hurry, you can stop by their café dubbed Little Henry.
18. Una Pizza + Wine: 618 17th Avenue South West
o Una Pizza + Wine has a serious "get in my belly" kind of menu. This restaurant offers both sit-down and takeout dining experiences for leisure eating or on-the-go. The inspiration behind the cuisine goes from California to the south of Spain, Italy and France. Una's thin crust pizza is packed with flavour and the restaurant offers plenty of wine to go with it!
19. Winebar Kensington: 1131 Kensington Road North West
o Winebar Kensington has a simple approach when it comes to food and wine – it's casual and comfort-focused – what more could we ever want? The food is made from scratch with a focus on tapas-style and sharing plates. Plus, there's always something new coming out of the kitchen with chalkboard specials that change daily.
20. Blackfoot Truckstop Diner: 1840 9th Avenue South East
o Blackfoot Truckstop Diner is well known in Calgary for its daily specials, omelettes, pancakes, and basic steak-and-eggs – food that will fill your belly for a very reasonable price. Guests can swing by 24 hours a day for a three-course meal, seven days a week. You'll have a hard time saying no to their homemade desserts, including chocolate and banana cream pies (yum!).
A final tip to all foodies and social butterflies planning a trip to Calgary in the future: the best area to visit is 27th Avenue in downtown Calgary. It's packed with award-winning restaurants for food lovers and bars for socializing. Share what your favourite restaurants, bars and chill spots are in Calgary by reaching out to us on Twitter or Facebook.
_______________________________
Looking to move to the beautiful city of Calgary? We've got apartments for rent and new homes and condos for sale - just in case you're interested.