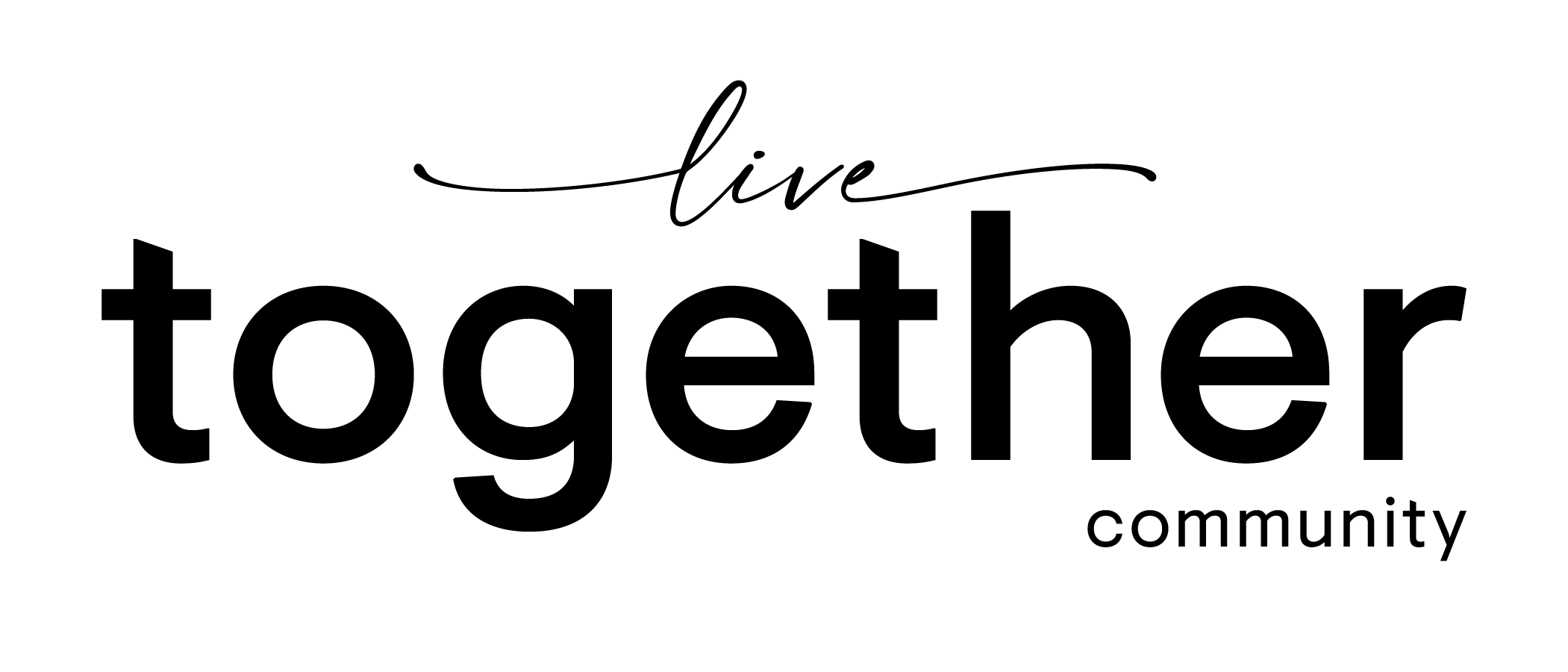 5 winter activities to get you outside
"Do you wanna build a snowmaaan?" If only life in the winter were like Disney's Frozen, with its fluffy packing snow and sunshine and we could play outside all day. Of course, winter activities like snowball fights and building snow forts and snowmen can be fun for anyone – with the right conditions.
Staying inside all the time can make us stir crazy (if not unhealthy)! However, winter is such a beautiful season and there are lots of fun winter activities to get you outside and keep you moving so you'll stay warm while doing them.
Read on for our top 5 winter activities to get you out of the house before you (and the kids/pets/roommates) go crazy. We promise, you'll have snow much fun!
*Packing snow not required.
1. Go for a wintery stroll
We know, we know – going for a walk in these temperatures doesn't exactly sound thrilling. But what's better than grabbing a friend or loved one (furry or human), bundling up in your winter best (and warmest), going to a café for your favourite hot beverage (or making it at home), and strolling through neighbourhoods or parks near your house? Especially right after it snows, the trees are covered and glistening and the air is fresh. Plus, there are a ton of health benefits, physically and mentally, to getting out and going for a walk.
Here are a few ways to make a winter walk more fun and less cold:
• Bundle up! Layer up tights or sweatpants, thick socks, sweaters on sweaters, and grab your favourite scarf, beanie and pair of mitts for an outdoor adventure.
• Take the kids. This time of year, we're not the only ones that need to get outside – the little ones do, too. You can only put on so many movies before they get restless and start climbing on the furniture. The solution? Get the snow pants out and go to the park.
• Text a friend. These days, hanging out usually means flicking the TV on or heading to the movies. Why not message a friend and ask them to join you? You can walk quickly to stay warm and catch up while you do it. Even better, you're getting in that 30 minutes of exercise which may not be happening despite making it your New Year's resolution…
• Bring a warm drink. Whether you make it at home or stop at your favourite café as a reward for getting outside, there's nothing like a hot beverage to accompany you on a winter walk. Plus, it keeps your hands warm through your mitts. Win, win.
• Grab your camera. There's a good chance you'll see a beautiful tree covered in snow that you'll want to take a photo of. Winter photo-op with your bestie? We can't think of any reason not to!
• Exercise your furry friend. Are you guilty of taking your fur baby outside and just throwing the ball to give them exercise because it's too cold for a walk? One of the best parts about a winter walk is that you can bring your dog(s) and make both of your days that much happier.
• Go somewhere new. Have you had walking or hiking trails on your mind for a while, but haven't had the time to explore them? Here's your chance! You'll be a lot less focused on the cold if you're hiking a new trail or walking along a street with beautiful houses to look at and dream about.
• Run errands at the same time. Here's an opportunity to get exercise and fresh air while running your errands. If your grocery store or dry cleaner are close by, why not walk to them? You'll feel better knowing you saved gas, got some exercise, and slightly reduced your carbon footprint for the day.
The best part? When you get home, you can kick off your boots, hang your socks to dry, put the kettle on, grab a snack, and bundle up on the couch to binge-watch your favourite TV show – guilt free.
2. It's all downhill from here...
No matter your age, where you live (although you'll need snow), or what you like to do for fun, there's no denying sledding is a great time. There are sledding hills are everywhere - even fairly flat neighbourhoods can surprise you with the number of public sledding hills available.
• All you need are a few things:
o Warm, winter clothes: Including both under and over your daily outfit – consider leggings under your sweats and definitely get those snow pants out if you can.
o A sled/toboggan/crazy carpet: This is important – if you don't have one, don't fret. Your nearby dollar store, Canadian Tire, Walmart, or favourite online store like Amazon has lots of inexpensive options. Don't feel like spending anything? Check out this list of DIY sled ideas.
o A positive attitude: It's true. Sometimes sledding results in falling, slipping, or "bailing", but it's important to remember that it happens to all of us and usually the worst that can happen is a bruised ego. You got this!
• To avoid bruising more than your ego, here are some important sledding safety tips to remember before you make the climb and jump on your sled:
o Check out the hill first to make sure you're aware of where the rocks, trees, fences, and icy spots are.
o Make sure you have room at the bottom of the hill to coast to a stop (so you don't hit anyone or sled right onto a road).
o Try not to toboggan at night unless the hill is well-lit or you've been there a few times before.
o Avoid sledding down the hill head-first. Kneeling is the safest position to be in because it offers your head the most protection.
o Consider a ski or bike helmet to further protect you from head injuries. This is especially recommended for the little ones! You might even want to throw in knee and elbow pads.
o Bright coloured clothes are definitely recommended to avoid playing bumper-sleds with someone else. If you don't have a bright jacket, consider the safety tip above (a helmet!).
o Climb up the hill on the far left or right side to keep out of the way of renegade tobogganers (there are bound to be a few!).
• Next step – where to go. We've done the work of finding nearby hills for you with this list of sledding hills in major Canadian cities:
o Toronto: Check out BlogTO's best tobogganing hills in Toronto, top 20 toboggan hills in Toronto by neighbourhood, and City of Toronto's best tobogganing locations.
o London: This Reddit thread lays it all out for you – by the people, for the people.
o Ottawa: Lots of options in Ottawa – SavvyMom's recent list, and check out Carlington Park (address: 1640 Laperriere Ave, Ottawa) for Narcity's #1 ranked tobogganing hill in North America!
o Calgary: DailyHive's, City of Calgary's, and SavvyMom's lists provide a ton of great spots.
o Edmonton: City of Edmonton and the kids of Edmonton provide their input on the best sledding hills in Edmonton.
o Montreal: Check out the Montreal Gazette's list of best tobogganing hills in Montreal.
Now find some friends and a hill, grab a sled, and have some fun!
3. How's your triple axel these days?
Image credit: Rideau Canal Skateway
Okay, so most of us are not Tessa Virtue and probably can't perform a triple axel on command. If you figure-skated as a kid, get yourself to the ice and show off your skills. And if you've never skated before, recruit a (strong) friend to teach you (and hold you up while you learn). No matter your skill level, ice skating is a fun and fairly inexpensive activity that anyone can enjoy.
Here's a round-up of the best in- and outdoor public skating rinks across major cities in Canada. All you need are warm clothes, a couple of dollars (in case you need to rent skates), and some time, and you've got yourself a fun afternoon.
• Toronto: City of Toronto provides just the list you need to get your ice skating on in the GTA. Between indoor rinks/arenas, outdoor rinks and natural ice rinks, they've got you covered. Check out their expansive lists and one key tip as you search, aside from renting skates, outdoor rink public skating is free!
o *Pssst – be sure to visit Nathan Phillips Square, Harbourfront Centre's Natrel Rink, or The Bentway underneath Toronto's Gardiner Expressway for touristy and fun Toronto skating spots. Sadly, The Bentway is closed for the season, but be sure to visit next year as it's rumoured to be a unique outdoor ice skating experience downtown Toronto!
• London: Check out the City of London's official website for arena locations and rentals, a list of outdoor rinks, information on ice skating at Victoria Park, and more. You can even find skating lessons or skate sharpening places on this website – it's all there.
• Ottawa: While there are a ton of different places across Ottawa to go for ice skating, be sure to check out the Rideau Canal Skateway, Sens Rinks of Dreams, or Lansdowne Skating Court for a truly Canadian outdoor skating experience.
• Calgary: The City of Calgary's website has a great public skating schedule, complete with programs offered at various rinks and arenas across Calgary (including shinny games, figure skating, 50+ leisure skates, and more!). If you just want to know what the best indoor and outdoor skating rinks in Calgary are, take a look at Avenue Calgary's list of their favourite spots.
• Edmonton: For a daily schedule of public skating and public arena events and programs across Edmonton, visit the City of Edmonton's move.learn.play website. They've got skating activities from morning to night, so you can fit a skate in before or after work.
• Montreal: Tourism Montreal's website has a list of where to go ice skating in Montreal, complete with an interactive map that shows where each spot is. Check it out if you're in the area, and feel free to bring your inner figure skater!
4. 'Tis the ski-son!
They call it "the best winter workout". Cross-country skiing in Canada is widely available and is great for your mind and body. You'll stay warm because of the amount you move, and it's a great chance to connect with nature and enjoy the snow, no matter where you live. Here's our round-up of the best cross-country skiing trails in a major Canadian city near you:
• If you're in Toronto:
o High Park, Toronto Island Park, Tommy Thomspon Park, Don Valley Ravine Trails and the Beltline Trail all offer kilometres of cross-country skiing trails for beginners, families, and experienced skiers. These trails are open to the public and free, but don't have rental equipment.
o There are places in Toronto to rent equipment for free trails, like Exclusive Sport Rentals, or you could check out SavvyMom's list of cross-country skiing trails in the GTA at places that also offer equipment. Either way, this can be fun solo, with the family or can be a great date idea in Toronto, just remember to dress warmly!
• What about London?
o Kilally Meadows has 11 kilometres of trail, but be sure to bring your own equipment.
o Circle Ranch (about 20 minutes outside of London, in Delaware, Ontario) offers 13 kilometres of groomed and tracked trails, an indoor ski waxing area, a snack bar and lunch room, and ski rentals for adults and children.
o Just an hour outside London, Pinery Provincial Park has 38 kilometres of easy and intermediate cross-country skiing trails. They also have parking, a chalet, change rooms, trail maps, gear rentals and more fun activities like toboggan hills and winter camping yurts! Trail access is $13 for adults and $6 for youth, plus $30 adult and $25 kid rentals per day. Not too bad for a day-long, winter excursion! Check out their website here and ski trail map and information here.
• For those in the Capital:
o Ottawa Citizen has done the work for us by putting together this handy guide on cross-country skiing in Ottawa. This list includes addresses, costs, and all the important details about six cross-country skiing locations that you don't need to have a car to get to – they're all accessible by public transit within Ottawa. How perfect is that?
• If you live in Calgary:
o Calgary Ski Club has pulled together an informative list that includes where to cross-country ski in Calgary (and in the mountains), where to rent equipment in Calgary, where to buy new or second-hand ski equipment, an equipment checklist, and tips on how to improve your skills. Add in the City of Calgary's list of groomed and ungroomed cross-country ski trails in and outside of Calgary, and you've got yourself a solid list of ski spots.
• Cross-country skiing in Edmonton:
o Winter City Edmonton provides a solid list of groomed cross-country ski trails in Edmonton, click here to find out where they are and what the conditions are like.
o Tri Region Tourism shared a great list of 5 cross-country skiing spots just west of Edmonton, including Parkland County, Spruce Grove and Stony Plain.
o If those lists weren't enough, check out Government House Park, Elk Island National Park, or Chickakoo Lake for other great cross-country skiing trails in Edmonton, Alberta.
5. Grab your mom's vintage snowshoes
Last but not least on our end-of-winter activities list – snowshoeing! One thing we can promise is that this fun activity takes almost no skill, aside from walking.
This is a fun winter activity that's simple, social, and involves getting exercise in! The best part is, whether or not you live near any official or public snowshoeing or cross-country skiing trails, you can pretty much snowshoe anywhere (especially with all the snow we've been getting lately). So whether you're a seasoned snowshoe-r who has a fancy new pair or you need to phone your mom and ask to borrow her vintage wooden ones, it's not super difficult to get out in the snow with snowshoes.
See our quick list of snowshoeing trails in the major Canadian cities below. For more ideas, look above at the cross-country skiing trail list (usually, you can do either at those types of locations). The only thing you'll need are snowshoes, which can be rented at almost any winter gear rental place (some mentioned above), or you can buy used or new ones online or at a sports store near you.
• Toronto, Ontario: Check out Daily Hive or Design-Mag lists of places to go snowshoeing near Toronto.
• London, Ontario: AllTrails and commenters provide a great list of snowshoe trails in London here.
• Ottawa, Ontario: ExploreMag lays it all out for you, or check out this Reddit thread of dog friendly snowshoe trails in Ottawa.
• Calgary, Alberta: Daily Hive has you covered again, check out their list of Calgary snowshoe trails here.
• Edmonton, Alberta: The City of Edmonton's website has a list of snowshoeing trails in and around Edmonton on their website.
• Montreal, Quebec: TripSavvy posted a list of the 12 best snowshoeing spots in Montreal, check it out!
Now get out there, embrace what's left of winter and get active! Don't let the cold stop you from experiencing Canada's beautiful winter season.
---
[End Notes]
Are there any winter outdoor activity ideas or public spots we didn't mention that you absolutely love? Let us know on Facebook or Twitter and we'll be sure to update this list!