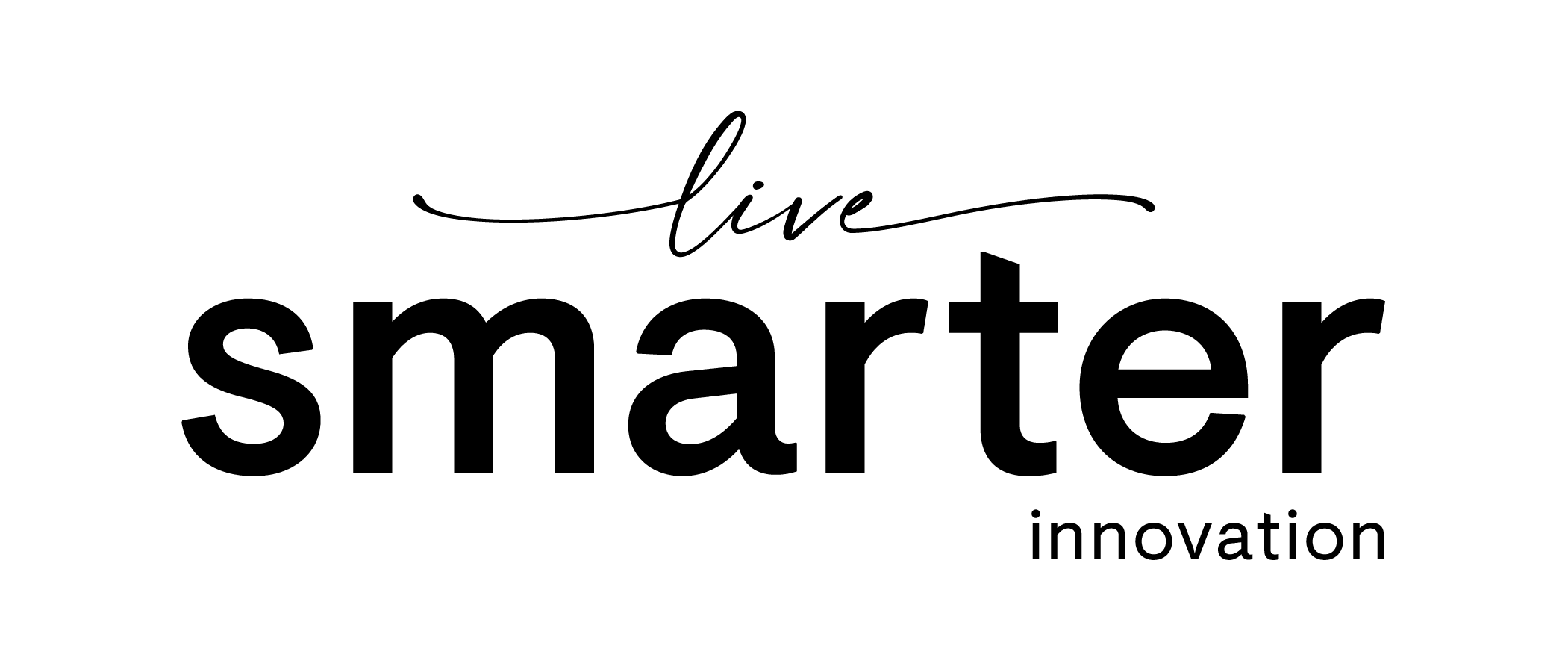 How to seriously deep clean your home room by room
Most of us have been hanging around the house more than usual the last couple of months, and the dirt and clutter are likely starting to add up. Cleaning, and disinfecting your home is more important than ever right now – and we've got some tips on how to give your home a full deep clean.
Get the right supplies and information
Photo by Allie on Unsplash
First things first, make sure you have the right supplies. Read the instructions on bottles thoroughly and check the expiration date to be sure they're still effective. Always wear gloves as most cleaning solutions can be harmful to your skin. If an effective cleaning solution isn't available, you can make a solution with a third of a cup of bleach mixed with four litres of water. Read this article from Global News for some house cleaning tips from viral experts during COVID-19.
For more tips on how to prevent the spread of viruses, disease and germs, visit these three websites:
• The World Health Organization
• US Centers for Disease and Control Prevention
For a list of effective and government-approved disinfectants visit:
• Government of Canada: List of hard-surface disinfectants
• United States Environmental Protection Agency: List of disinfectants to use against COVID-19
COVID-19 can be detectable up to four hours on copper, up to 24 hours on cardboard and up to two to three days on plastic and stainless steel, according to the Government of Canada. So roll up those sleeves, bring out the cleaning supplies, and let's get cleaning and disinfecting.
The kitchen
Photo by Minto Communities Ottawa - Dahlia Model Home
The kitchen is usually the hub of a home – a place where everyone can eat, cook and have a casual hangout with family and friends. It's also the one room in the house that sees the most spills, dirty dishes and germs.
Revive the hub of your home by following these eight steps:
• Dust the walls: Go ahead and grab your duster, and use an extension arm if you have one. Remember to dust the kitchen ceiling, any trim work, and all corners.
• Wipe down the cabinets: Whether your cabinets are wood, metal, veneer or MDF, they can be cleaned with a simple solution of liquid soap and warm water. An all-purpose cleaner can also be used, but make sure to test the product in a small spot hidden from view to make sure it won't damage the finish. Note that you should be wiping down the exterior of your cabinets at least once a week from top to bottom, and don't forget the crevices!
• Clean out the fridge and defrost the freezer: Take all the food out of your fridge and wipe the inside of the empty refrigerator with hot soapy water and then wipe clean with a damp rag. Don't forget to wipe inside the door and any drawers that can't be removed. Use a solution of 1 tablespoon of liquid bleach and 1 gallon of water to sanitize your fridge. Do this after cleaning it with hot soapy water. Finish up by wiping down the exterior of the fridge with warm soapy water and use Clorox disinfecting wipes to disinfect the door handle. This is a good opportunity to throw out any expired condiments and freezer food past its prime.
• Clean the oven: Store-bought oven cleaner works wonders and is the easiest and fastest way to remove serious dirt and grime from your oven. Spray some of the cleaner inside your oven and let it sit for the time listed on the label. Once the time has passed, grab a wet cloth and remove all the grime. Don't forget to wear rubber cleaning gloves to protect your hands – and open a window or two to keep the smell to a minimum.
• Scrub the stove top and vent: Stovetops and vents are often covered in grease and dust. Use a stovetop cleaner like Weiman Gas Range Cleaner and Degreaser and watch it immediately start to breakdown residue build-up. For glass cooktops, use Weiman Glass Cook Top Cleaner and Polish to get the job done. Remember to use disinfecting wipes on the stove knobs.
• Clean up the microwave: Remove the tray from the microwave and clean it in the sink with water and dish soap. Remember to wipe down the inside and outside, especially where the number settings are located with Lysol disinfecting wipes.
• Wipe down the countertops: Countertops are usually covered in germs. Hot water and dish soap will work for daily cleaning. For disinfecting, pick up a bottle of Equate Isopropyl Alcohol and spray it onto your countertop. Let it sit for three to five minutes, rinse with water and dry with a clean cloth.
Tip: Remember to clean your home first and then disinfect any hard surfaces with chemical cleaner or disinfecting wipes. Read the label before using any products on your furniture or hard surfaces to prevent damage.
Living room
Photo by Minto Communities Ottawa - Mackenzie Model Home
The living room has taken on a whole new role during isolation. Living rooms in some homes have become the new office space, play area, meeting room and classroom – making it difficult to avoid the constant stream of crumbs and fingerprints. Stay on top of your living room cleanliness with these four tips:
• Cushions, couches and chairs: Grab a bottle of store-bought upholstery cleaner like Scotchgard and let it sit for a couple of minutes. Wipe down your couch, cushions and chairs with a cloth before allowing your family or pets to sit on them again.
• Disinfect the coffee table, side tables and any wood furniture: Flat surfaces are constantly being touched by many hands. If wipes aren't available, spray disinfectant spray onto a paper towel and wipe down all the flat surfaces in your living room.
• Clean your windows: Bring out the vacuum and remove the dirt from your window frame. Use a glass cleaner to clean your windows and remember to disinfect the window handles.
• Wipe down your electronics: How many hands touch the remote in your home on a daily basis? Use Lysol Wipes or Equate Isopropyl Alcohol 70% to wipe down electronics like tablets, touch screens, keyboards, remote controls and phones. This article by Lysol provides a perfect rundown of how to clean electronics in your home.
Read this article by The Spruce for more tips on how to deep clean a dirty living room.
Bedroom
Photo by Minto Communities Ottawa - Quinn's Pointe Haven Model Home
We spend approximately 8 hours a night in our bedrooms, if not more. While we sleep, we're in close contact with our pillows, sheets and mattresses. While it's important to clean your bedroom, it's also important to properly disinfect to kill any germs, viruses and bacteria. Follow these easy steps to help keep bacteria under control:
• Clean your rugs: Vacuum the carpet and rugs in your bedroom. Spray a carpet disinfectant on your rugs and carpet, and let them dry before stepping on them. If your rug is small enough to fit in the washing machine, run it through one cycle and lay it out to dry.
• Wipe down bedside tables: Combine 1/4 cup of vinegar, 1/2 teaspoon of mild liquid detergent, 1/4 cup of warm water and a few drops of olive oil to clean any hard surfaces in your bedroom, like bedside tables. Then, use a Clorox Disinfecting Wipe to wipe the surfaces down a second time for a deep clean. Disinfect the door handles to your bedroom, furniture knobs and window sills. Clorox Disinfectant Wipes are specially formulated to be safe on common finished wood surfaces like tables, cabinets and floors. Remember to disinfect the door handles to your bedroom, furniture knobs and window sills!
• Mop and vacuum your floor: Use a microfiber cloth duster or vacuum to remove dust and loose debris from the floor. Mix ½ cup of distilled white vinegar with one gallon of water in a bucket. Dip a mop into the solution and wring out completely to avoid chances of water puddles on the surface. Mop every part of your floor including corners. Rinse and wring out frequently to dispose off bacteria and collected soil. Dry the hardwood floor surface using a dry soft towel to remove any moisture film or standing water. Do not apply vinegar directly to your floor without diluting it with water first or you may cause damage to your wooden floors.
• Wash your bedding: Remove all the pillowcases and sheets from your bed. Wash them in hot water and throw them in the dryer on high to effectively remove any germs.
Tip: Clean and disinfect the bedroom at least once a week or more as necessary. Disinfect areas like door handles and furniture knobs every few days using disinfecting wipes.
Bathroom
Photo by Minto Communities Ottawa - Elderberry Model Home
Your bathroom needs to be cleaned often, for obvious reasons. Taking care of cleaning and disinfecting your bathroom at least once a week is a good habit to get into.
• Clean the "throne": Deep clean your toilet using castile soap inside the bowl and make sure to scrub thoroughly using a toilet brush. Grab that disinfecting spray like Clean Well's Botanical Disinfectant and spritz the entire exterior of the toilet, including harder to reach areas like the back of the base and the underside of the seat. After spraying, let the cleaner sit for a few minutes before wiping.
• Wash your hand and bath towels: Wash your hand and bath towels at least once a week to prevent the spread of germs.
• Wipe down mirrors: Use a glass cleaner to clean the bathroom mirror. Here is a great article on how to make homemade glass cleaner.
• Scrub sink, tub and shower: Mix warm water with baking soda to make a paste. Scrub it on the sink, tub and shower using a cloth. Let it sit for 15 minutes before spraying the paste with vinegar and rinsing thoroughly. Disinfect the shower, sink and tub handles with disinfecting cleaner or wipes.
• Mop the floor: Use warm water with dish soap or vinegar and mop your bathroom floor. Remember to get the space behind the toilet and in all the small corners, and don't forget baseboards.
Tip:
The Canadian Government released a list of cleaning products that meet Health Canada's requirements for fighting viruses on hard surfaces
here
.
Laundry room
Photo by Minto Communities Ottawa - Mackenzie Model Home
Even though the laundry room doesn't see as much traffic as the other rooms in your home, it's still important to do a deep clean from time to time because mould and mildew thrive in damp and humid environments.
• Wipe down laundry countertops: Use warm water and a cleaning solution, then grab a disinfecting wipe and make sure to disinfect the counter. After all, this is the room that houses the dirty clothes we wear when running errands.
• Sanitize your washing machine: Run you washing machine on deep cycle using one cup of warm water and one cup of bleach. Run a second cycle with two cups of vinegar, one-fourth cup of baking soda and one-fourth cup of water. Wash the soap dispenser thoroughly after the cleaning cycles and a friendly reminder to wipe the top and sides of your machine. Use a disinfecting wipe or cleaning solution to disinfect the knobs.
• Clean your lint trap: It's important to empty the lint trap in your dryer – it can potentially cause a house fire if it builds up too much.
• Mop the floor: Mild dish soap can work as a floor cleaner, and it can be used on most floor types without leaving a sticky residue. Mix 1/4 cup of mild dish soap with 3 cups of warm water and stir. Remember to dip the mop into the solution and wring out completely to avoid chances of water puddles. Change the water frequently to dispose of bacteria.
Tip: Pine oil and phenolic disinfectants can be used to disinfect your white and coloured clothing. Wash your clothing in hot water at 140 degrees and place them in your dryer for at least 45 minutes on high to get rid of unwanted germs.
Molly Maid has a fabulous deep cleaning checklist that is available to download on their website.
We're living in a time when cleaning your home effectively is vitally important – and although it might not be everyone's favourite task, we can all agree having a clean home feels pretty great! And with the kids at home, why not make it a group activity and get things done faster?