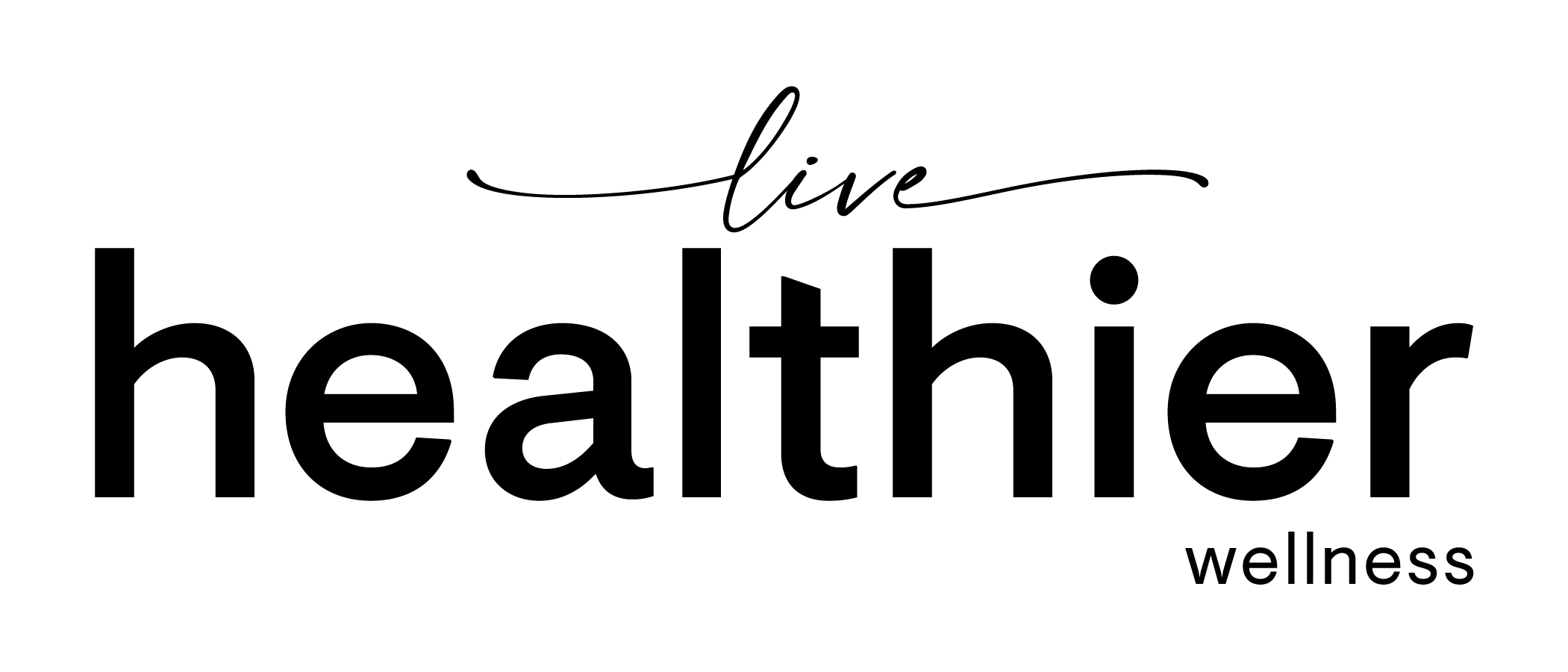 Veganism for beginners
First and foremost, choosing to go vegan is a completely personal decision. Whether you're dealing with health issues, feel passionate about animal rights or just feel meh and need a change, the benefits of plant-based eating are oh-so-many – from disease prevention to weight loss to the environment and global food supply. If you're thinking about giving veganism a shot, there are ways to ease yourself into it without feeling like you're giving up all the things you love.
The great thing is, veganism has been embraced so widely as of late that it's now easier than ever to enjoy delicious meals at home and in restaurants without sacrificing much. So how do you get started? Watch this video for a little 101 inspiration and check out these tips to help you truly embrace the idea of a world without meat:
1. Take it easy. Some people literally wake up one day and decide to go vegan, while others transition slowly. We're fans of taking it easy, like trying Meatless Monday or changing out one lunch a week to dairy and meat-free.
2. Start with dishes you love. There are lots of ways to adapt your favourite recipes so everyone can enjoy them. Swap out chicken stock for vegetable stock, replace cheese with cashew cheese, or trade meat for beans, lentils or mushrooms. Can you say lentil bolognese? Yum!
3. Be adventurous (sort of). This is the time to move a little bit outside your comfort zone and try things you may not have heard of, like nutritional yeast, kimchi and soba noodles. Remember, it's all plant-based so there's nothing to be afraid of!
4. Make your own "milk". Believe it or not, making nut milk is easy – and really delicious.
5. Find your groove. Go online and find recipes, read vegan blogs and find what works best for you. You don't have to settle for eating food you don't love just because it's vegan.
Vegan vs. vegetarian
Image Credit: Here
While the terms "vegan" and "vegetarian" are often used interchangeably, there's quite a distinct difference. Vegans avoid all animal products including eggs and dairy, and often refuse animal-based products like leather, wool and silk. Vegetarians on the other hand, tend to consume dairy products and eggs and eliminate meat. Think of it this way: vegetarianism is a diet, while veganism is a lifestyle.
A few things to consider
As with any diet or lifestyle change, there are things to consider and adjustments to make before taking the leap to veganism. This article from Health outlines some of the things you can expect:
• You'll need a B12 (and maybe an iron) supplement – both naturally occur in meat, and without meat you'll need to find an alternative.
• Your friends and family will think it's a fad – be prepared to defend your decision. There might be some eye rolling.
• Soy, lentils, beans and quinoa will be your best friends – these are fantastically filling alternatives to meat.
• Junk food can be vegan – but it doesn't mean it's good for you. Sorry, potato chips!
• Too much soy isn't great for you – tofu and tempeh products are often loaded with sodium and preservatives.
• You won't have to ditch your favourite restaurants – there are so many options now and restaurants are usually accommodating. Just ask!
• It doesn't have to be expensive – meat is often the most expensive item on a grocery list.
• You may feel happier – with more arachidonic acid in your diet, it can spur neurological changes – and that's not a bad thing.
The right plant-based diet for you
Image Credit: Here
Even within veganism, it's all about making the right choices for your health and lifestyle. For instance, white rice, French fries and fruit juice are plant-based (and amazing) but not necessarily the healthiest choices. This article from Harvard Medical School breaks down the proper portions of vegetables, fruits, whole grains and healthy proteins like nuts and legumes (ignore the meat) to help you find the right balance – and win at being vegan.
Most importantly, don't think of it as what you're giving up – thinking of it as all the things you're gaining: a healthy habit, brighter skin, easier digestion, weight loss, reduced risk of disease, better energy, fewer allergies, more animals, a happier you… need we say more?
Join the trend
Image Credit: Here
We don't necessarily encourage following every trend that comes along, but here are some others who are not only joining, but promoting, the vegan lifestyle (and why they're doing it).
Check out this list of documentaries on veganism we'll definitely be watching:
• James Cameron (director of Avatar, Titanic and The Terminator movies, to name a few) directed a documentary called "The Game Changers", an inspiring film about people who live and thrive on a plant-based diet including athletes, soldiers and cultural icons. The director has adopted the lifestyle to reduce his carbon footprint, and hopes to 'dispel the myth that you need protein from animals to become a real man.'
• Chris Delforce directed "Dominion", a new documentary that looks at the numerous ways animals are exploited and harmed, casting focus on pets, wildlife, scientific research, entertainment, food, and textiles and clothing.
• Natalie Portman narrated and produced "Eating Animals", a film about animals farmed for food in the animal agriculture industry. The film explores the honest truth of how food is produced, what really goes into it, and exposes real-life, extensive animal cruelty within agricultural practices.
Who's joining the trend?
• LIVE KINDLY shared an article on Ruby Rose hosting a plant-based burger BBQ with some friends, where she served burgers from California-based plant-based food company Impossible Foods. The business is planning to double production due to an increased demand for vegan meat, and reports that over 1,000 restaurants have added the meatless burger to their menu.
• According to a new survey, a large percentage of young adults categorized as Generation Z in the UK believe the food system is 'unfair' to farm animals (54%), workers in developing nations, and the environment (46%).
• This article provides a list of celebs who have gone fully vegan, including Ellie Goulding, Ellen Page, Miley Cyrus, Natalie Portman, Ariana Grande, Ellen DeGeneres, Liam Hemsworth, and more.
• Forbes' article on how veganism is going mainstream states that it's finally being recognized for its positive impact on sustainability and animal welfare. The article mentions American startup Beyond Meat – with Bill Gates and Leonardo DeCaprio as main investors – available in more than 5,000 grocery stores across the US. This article posted by Beyond Meat in May 2018, shares that the company is going global due to large demand, including distributing to Canada in the coming months!
• Veganuary is a charity inspiring people to try vegan for January and throughout the rest of the year. Their website explains why to go Vegan, provides a starter kit and recipes, an eating out guide, and more. They've started a movement of thousands of people who have joined the vegan lifestyle, and shares their stories on their website. Check it out, and try going vegan for a month (as a start)!
Resources to get you started
We've pulled together some resources to keep in your back pocket in case you're interested in giving veganism a good college try. Here's a list of blogs, Instagram accounts and Pinterest boards to get you informed and inspired. You can also join a Facebook group or two to keep you motivated!
Top vegan blogs – there are lots and lots (check out this list of top 50), but here are some of our faves:
• Oh She Glows – filled with amazing (tried-and-true) recipes, inspiring thoughts, and a "vegan 101" section with tips and how-to's for living the vegan lifestyle. (Check out her Instagram here)
• Minimalist Baker – offering simple, one-bowl recipes (minimal ingredients and time commitment required), with beautiful photos of each recipe. Definitely a must for beginners! (They also have a mouth-watering Instagram…)
• The Full Helping – comes complete with heavenly vegan recipes and thoughtful discussions on body image, ethics, learning to love ourselves, and more.
Top vegan Instagram accounts:
• @veganricha – an expert on vegan recipes and yummy food photos, she's a must-follow for vegan lifestylers.
• @foodheavenshow – two best friends who are registered dieticians with master's degrees in nutrition share nutrition education, cooking tips and how to be healthy on a budget. They also have a Youtube channel and podcasts that focus on helping people turn to plant-based diets.
• @plantbasedgeneration – a 'yoga enthusiast and oatmeal fiend' vegan blogger from New York shares quality photos of her delicious and nourishing food, and even includes the recipe in each photo caption!
• @rawcells – for guilt-free and plant-based desserts, check out this inspiring account created to help make the world a better place through wellness.
• @earthyandy – this young mom of two who lives in Hawaii documents her healthy lifestyle, including how to live a plant-based life, respect the earth and live sustainably (sharing recipes, blog posts, how-to's, and exercise and health tips).
Top vegan Pinterest boards:
• "Best of Rebel Recipes" shares hundreds of the most popular and delicious vegan recipes created by RebelRecipes.com.
• "Health bloggers community" has over 50 collaborators who share their inspiration and recipes for living a healthy life. This isn't specific to veganism, but is still a great resource and community!
• "The Little Plantation blog" pins plant-based recipes, food photography tips and Instagram advice for food bloggers. All recipes are simple and raw vegan recipes – and all photos are guaranteed to be stunning.
• "Plant Based" is a board filled with literally thousands of plant-based recipe inspiration. From breakfast to dinner to desserts, she's got you covered for vegan recipe ideas.
• "Easy Vegan Dinner Recipes" shares vegan dinner recipes for convenience and simplicity, "ideal for a nutritious boost in your week!"
Facebook groups & communities:
• The Vegan Society – "like" or follow this Facebook page for advice and ways of living free of animal products for the benefit of humans, other animals and the planet.
• Vegan Humor is a Facebook group with over 188,000 members who share the humorous side around veganism, animal rights, and human/animal interaction in an effort to lighten up the mood.
• The Vegan Food Enthusiast is a Facebook group with over 45,000 members who are dedicated to healthy and cruelty-free eating and living. They share information and develop friendships to help people align their compassionate values and adopt more healthy practices in everyday life.
For a list of top vegan Youtube channels to get you inspired, help you learn more, and keep you motivated.
It's about thyme we wrap this up. We hope you enjoyed our resource list (we'd say it's "salad" gold) and all our corny vegetable puns!