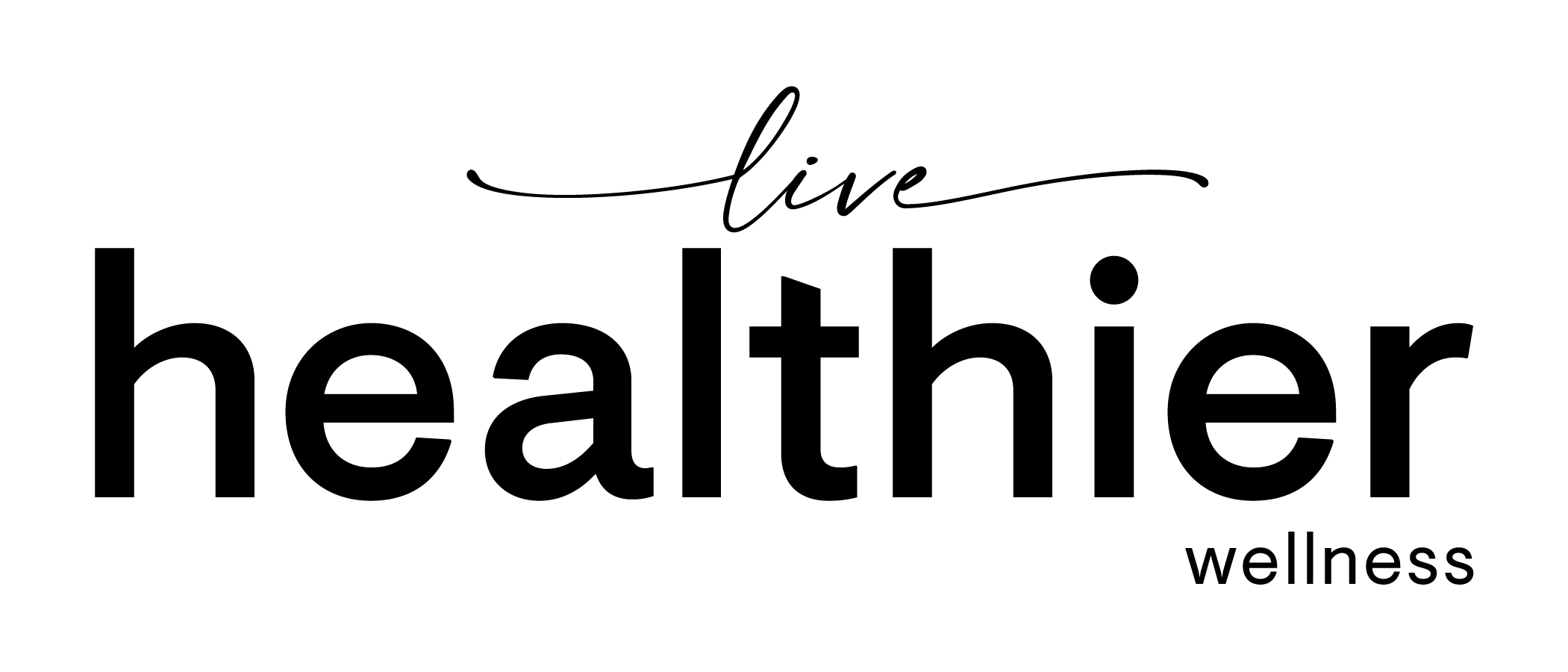 18 natural cleaning solutions for your home (that actually work)
Planning to do some spring cleaning in your home? Before you start, take a look at the cleaning products that you use. It's important to know what cleaning products are safe for everyday life – and especially for babies, pets, and your indoor air quality.
We talk about the importance and benefits of a toxin-free home in one of our other posts, and now we're diving a little deeper. We're going to take you through:
• Toxic household cleaners to avoid (and what to replace them with),
• Natural cleaning ingredients to keep on-hand (that actually work), and
• The best eco-friendly and non-toxic homemade and store-bought cleaning solutions to use in your home (that smell good, naturally).
6 cleaning products to avoid and replace
Protection from harmful chemicals is important health-wise for you and those around you – including family, friends and pets. We clean the rooms, floors and walls in our homes with different products all the time, but how do you choose what products to use? What are the safest cleaning products for your home? Do you simply pick up what's on sale or pay close attention to the ingredients?
Harmful chemicals exist in common products we use every day. Here's a list of 6 common cleaning products to avoid, along with what to use instead:
1. Mildew removers: Some contain sodium hypochlorite, which can cause respiratory issues or eye and skin irritations if they're not used in well-ventilated areas.
o Try white vinegar or tea tree oil as effective alternatives.
2. Window cleaner: Check the bottle (especially if it's an older product) for ammonia, isopropyl alcohol, or methanol before shining up windows and mirrors.
o Try Wellness Mama's tried-and-true homemade window cleaning recipe by combining water, vinegar and your essential oil of choice. Some say using newspaper instead of paper towel or cloth also helps avoid streaks.
o Check out our post for the best essential oils to use in each room of your house to help you decide which one is best for you.
o Another tip – if you clean your windows more frequently, you can cut back on the amount of product you use each time.
3. Laundry detergent: According to The Huffington Post, some of our most trusted laundry detergents contain formaldehyde, which can cause asthma and allergies.
o Try this Eco Egg Fragrance Free Laundry Detergent. One reviewer said their 720 load Eco Egg and pellets lasted 2.5 years (and that's with three small kids and a dog)!
o According to reviews on Amazon, this Eco Egg decreases inflammation and breakouts from gluten in commercial detergents, reduces toxicity in waterways, fades darks less, and saves users a lot of money compared to other eco (and regular) laundry detergent products.
o Did you know that clean clothes shouldn't actually smell like anything? That "clean" fragrance smell after washing your clothes with regular, commercial laundry detergents is actually chemicals. If you like your clothes to have a nice scent, add a drop or two of essential oils to your loads (or directly on the Eco Egg pellets, if that's what you use).
o Stain removal tip – mix baking soda and water and rub it on tough stains before washing. Check out this list of homemade, all-natural stain removers for more ideas.
4. Scented dryer sheets and liquid fabric softeners: These products can contain chemicals like benzyl acetate, benzyl alcohol, ethanol, limonene and chloroform, which are linked to different diseases and disorders from long-term exposure. This website says that because fabric softeners are designed to stay in our clothes for long periods of time, the chemicals can actually seep out gradually and get inhaled or absorbed directly through the skin.
o Try this homemade DIY dryer sheet recipe using cloth baby wipes (or old scraps of cloth), essential oils of choice, white vinegar and a glass jar with a wide lid.
o Another tip – wool dryer balls help remove static cling (chemical free) and shorten the time it takes to dry a load of laundry. These can be bought online or homemade, DIY style.
5. Multi-surface every day cleaners: "All purpose" cleaners tend to contain chemicals like sodium hydroxide.
o To DIY, mix white vinegar, baking soda, water and a few drops of your essential oil of choice into a large spray bottle (lemon tends to gives a nice, fresh and clean scent).
o Or purchase an all-natural cleaning product like Aunt Fannie's Cleaning Vinegar that's inexpensive, tough on stains and is better for your health.
6. Air fresheners: Some air fresheners have chemicals that interfere with your sense of smell or contain nerve-numbing agents to block out smells. Either way, they're typically a temporary solution to cleaning the air in your home.
o Try using essential oils and a diffuser instead. They have tons of health benefits and actually improve the odour in your home, long-term.
o Did you know conventional air fresheners can be a source of volatile organic compounds (VOCs) in indoor environments and negatively impact indoor air quality? VOCs are emitted as gases and include a variety of chemicals; some have short- and others long-term adverse health effects. Read more about VOCs here.
In general, Everyday Health recommends avoiding cleaning products with these active ingredients:
• Alcohol
• Ammonia
• Artificial dyes
• Bleach (they also note to never combine bleach with ammonia as resulting fumes can be lethal)
• Ethoxylates
• Hydrochloric acid
• Isopropanol
• Lye
• Parabens
• Petrochemical solvents
• Phenol
• Sodium bisulfate
• Sulfates
• Synthetic fragrance
Looking for guidance on which cleaning products to avoid buying? Check out The Huffington Post's "List of Cleaners Hall of Shame" or EWG's Guide to Healthy Cleaning.
Natural household cleaning ingredients and supplies to keep in your home
Non-toxic cleaning ingredients have been proven as effective alternates to standard and commercial cleaning products to clean dirt, grease, grime, bacteria and rid rooms of funky smells. There are a few common key ingredients in natural cleaning products you should consider keeping in your home. And if you want to DIY your cleaning products, there are some supplies that are helpful to keep on-hand, too.
Here's a list of the top natural cleaning ingredients to have on hand:
• Baking soda – absorbs bad smells, whitens, and can be mixed with vinegar or water to get rid of stains.
• Coarse salt – helpful for scrubbing out dirt and grime.
• Cornstarch – helps to lift and remove stains.
• Essential oils – are chemical-free fragrances that make DIY cleaning solutions (and your home) smell better.
• Hydrogen peroxide – a natural disinfectant and stain remover.
• Lemons – contain citric acid which attacks stains and grime, and serves as an antibacterial agent to cut out smells and mold.
• Liquid castile soap – natural soap that cleans grime and stubborn stains (plus it has many other beneficial uses).
• Tea tree oil – has microbial properties that make it effective for spot treating mold or for use as an all-purpose cleaner.
• White vinegar – is effective for disinfecting, getting rid of tough stains, and can clean just about anything.
To create DIY cleaning products, you'll want to consider having these supplies, too:
• Microfiber cloths – help to clean surfaces with little-to-no product, and they're reusable.
• Nylon scrub brushes – are inexpensive and can be disinfected with vinegar or alcohol to be reused over and over.
• Spray bottles (preferably glass) – are helpful for mixing, storing and applying solutions to surfaces.
• Toothbrushes – are helpful tools for cleaning grout, as the smaller surface area of the bristles ensures that product isn't wasted and is only applied to where it needs to go.
*Here's a tip: Keep the above list of all-natural ingredients to create DIY cleaning products so that you always know what to restock when you're shopping. Even better, order the ingredients online and they'll come right to you!
12 all-natural cleaning hacks
You're almost ready to start your chemical and toxin-free cleaning! Now all you need are some homemade cleaning recipes and ideas. Here are 12 eco-friendly cleaning hacks that actually work:
1. For clean toilets: Mix together vinegar + baking soda and pour it in the toilet bowl, let it sit, and give it a scrub. If you'd prefer something a bit hardier for your toilet (we get it), try this all-natural toilet bowl cleaner.
2. To unclog drains: Pour ½ cup of baking soda down the clogged drain and then pour ½ of vinegar on top. Let it sit for at least 30 minutes and then pour boiling water down the drain to rinse it out.
3. To clean glass or mirrors: Mix together 4 cups of water + 1 tablespoon of lemon juice and/or vinegar and voilà – a streak-free, glass cleaning solution!
4. When cleaning counters, walls and floors: Mix together 2 cups of water + 2 cups of white vinegar for a cleaning solution. If you add your favourite essential oil or some lemon juice, you'll have a nice smelling, DIY surface cleaner.
5. For wood cutting boards and surfaces: Sprinkle the wood surface with coarse salt and then rub it in with a lemon that's been cut in half, lightly squeezing the lemon as you scrub. Let it sit for a few minutes, scrape off the salt, and give it a final rinse with water.
6. For clean kitchen and bathroom fixtures: Mix together ½ cup of liquid castile soap, 4 tablespoons of vegetable glycerin, 2 cups of baking soda, and a few drops of an essential oil that you love to have your fixtures shining.
7. To polish furniture: Mix together ¼ cup of olive oil + ¼ cup of white vinegar. As always, add a few drops of essential oils if you enjoy scented cleaning products.
8. Effective DIY carpet cleaning: Sprinkle baking soda all over the carpet you'd like to clean, let it sit for 20-30 minutes, and vacuum it well.
9. To keep a clean fridge: If you need to physically clean the inside of your fridge, use the DIY surface cleaner recipe above. Want to keep a clean smelling fridge all the time? Put an open box of baking soda inside. It will absorb all the smells (well, most of them).
10. To polish burnt baking sheets, pots and pans: Cooking food on aluminum foil to avoid the effort of cleaning black, burnt-on residue from cooking sheets isn't great for you. So try this hack – mix ½ cup of water + ½ cup of baking soda. Put the baking sheet in a plugged sink with a bit of water and cover it with the mixture. After 30-60 minutes, you should be able to scrub it with a rough dish rag or sponge and see the shine come through.
11. Remove hardened microwave stains: Add 1 cup of water + 3 tablespoons of lemon juice or vinegar to a microwave-safe bowl and run the microwave for 5 minutes. The steam from the mixture loosens dried-on food and grease to make it easier to wipe off (seriously – one wipe and it comes off)!
12. To clean grout: No need to use bleach for this! Make a paste with 1 part water and 3 parts baking soda, apply it to the grout and let it sit, scrub it with a toothbrush and remove it with a sponge. Easy, peasy!
Looking for more ideas? We love this list of 20 lemon cleaning hacks for every room in the house by Natural Living Ideas.
Send us pictures of how you clean toxin-free. It's time to consider getting rid of the chemicals and replace them with all-natural or DIY cleaning products. You won't regret it!