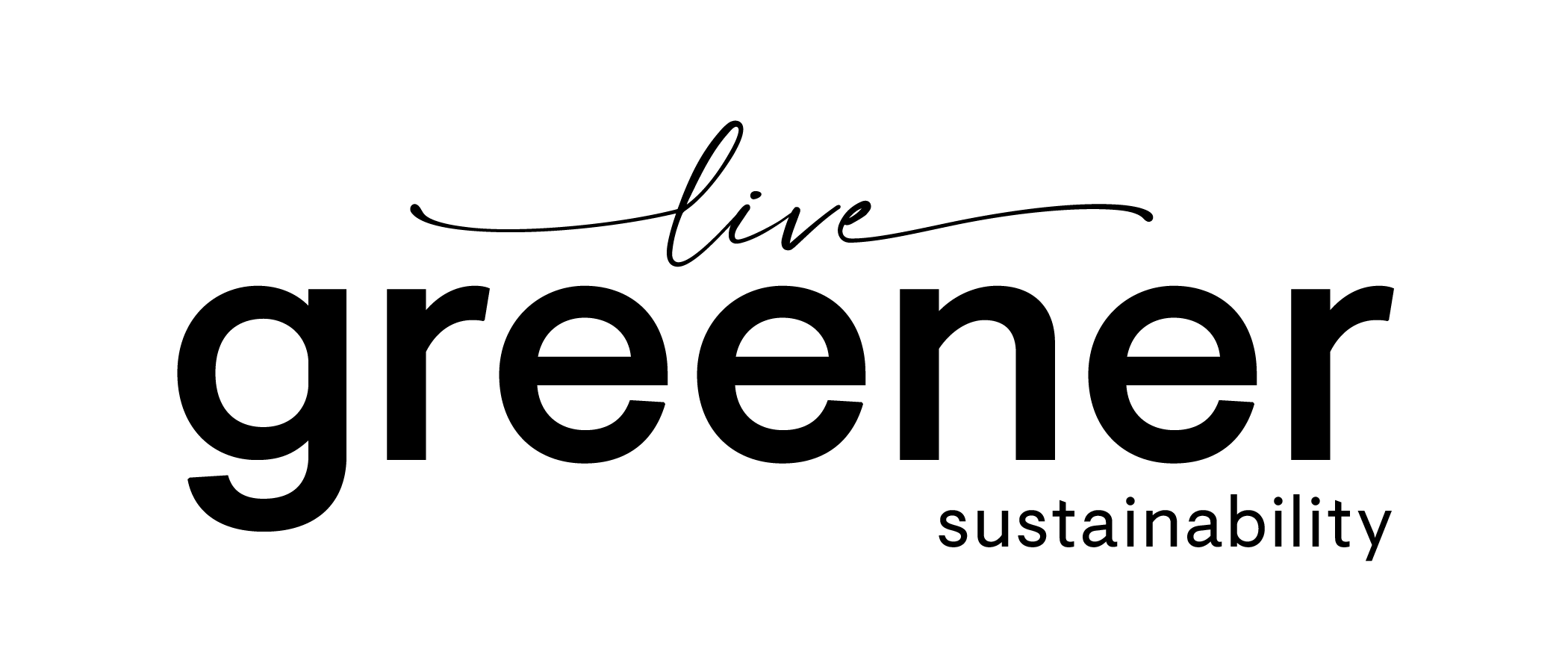 6 ways to celebrate Earth Day with your kids at home
April 22nd is Earth Day – and while most of the world is still isolating and events have been cancelled, this special occasion can still be celebrated digitally on the official Earth Day website from April 20th to 22nd. Join world leaders as they discuss this year's theme, 'Restore Our Earth' and how the world will try to return to normal, when we can't go back to business-as-usual.
Check out our list of 6 ways you can celebrate Earth Day every day at home with your kids.
1. Add some green space
Photo by Anna Earl on Unsplash
This is the perfect time to teach your kids (and yourself) how to garden – whether in your backyard or on your windowsill. A small herb garden is easy to grow and maintain, and will give whatever you're cooking a burst of fresh herbs flavour. Have you heard of Microgreens? They're also easy to grow, super flavourful and have lots of health benefits.
Some everyday herbs to consider:
• Chives
• Cilantro
• Parsley
• Basil
Here's a list of easy summer vegetables you can grow with your kids in your garden:
• Carrots: They love sun exposure so make sure they get plenty of sunlight
• Tomatoes: These veggies love the summer heat and can be grown in garden containers if you don't have a big enough backyard for a garden
• Cucumbers: A couple of cucumber plants will provide plenty of cucumbers. Cucumbers love the sun and if your garden is on the smaller scale, you can always plant dwarf cucumbers
• Peppers: This is the perfect time of year to plant peppers! They love moist soil so make sure to water them every day in the evening and plant them where they'll get plenty of sunlight
Affordable herb and vegetable seeds can be found on Walmart.ca and HomeDepot.ca in the Garden Centre (or check out stores in your neighbourhood and support local). Pick out your favourite herbs and vegetables and they'll be delivered straight to your doorstep. Happy gardening!
2. Go for a walk and learn about native plants
Photo by Markus Spiske on Unsplash
Grab the kids and head outside to explore your neighbourhood. Earth Day is the perfect time to reconnect with nature and appreciate the native plants of your country. Here's a list of four native plants you can find in Canada:
• Nodding Trillium: The Nodding Trillium is a flower with three white petals and is located across Canada from Ontario to Saskatchewan to Newfoundland in the east. Did you know that it's illegal to pick Trilliums in British Columbia, Michigan, and New York? It was adopted as the official flower of Ontario in 1937, and even though it's legal to pick Trilliums in Ontario, culturally it's frowned upon.
• Eastern white cedar: Located mostly in Ontario, we use cedar leaves to make oil, perfumes and medicine. It's known as the "tree of life" because it provides shelter and food to many Canadian animals like deer, birds, squirrels and raccoons.
• Sugar Maple: The sugar maple tree is known for the shape of its leaf – the one you see on the Canadian flag! Maple trees have lush green leaves during the summer but quickly transform to beautiful colours of gold, orange and red during the fall season. They're also famous for their sweet maple syrup – yum!
• Pine Tree: Pine trees don't have leaves on them, and instead are covered in green tiny needles and drop a lot of pine cones. They're very popular in Canada and can even make a delicious pine needle tea. Check out the recipe here.
Take advantage of the beautiful weather and fresh air during this time of year, but remember to socially distance while taking your walk and wear a mask. You can also use the Can Plant website to look for native plants in your region by plugging in your postal code.
3. Live by the three R's
Photo by Brian Ritchie on Unsplash
Help protect the environment by reducing waste. Take the time today to reintroduce the importance of practicing the three R's of waste management: Reduce, Reuse and Recycle! Practicing this every day not only benefits the environment, it can also be really fun. Here are some tips and tricks to help you get started:
• Reduce: Reduce the amount of food scraps you're sending to the landfill by creating a compost pile in your backyard. Watch your food get broken down and turned into rich soil for the following season – it will also make some great fertilizer for that garden you're going to start!
• Reuse: Do you have a closet filled with old clothes? Or maybe some toys that have been tossed aside? Instead of throwing these things away, why not give them to someone else? You can also:
o Melt old crayons and create DIY crayon candles
o Create DIY sock snakes stuffies with mismatched socks
o Use old jars as tea light holders or for freezing soups and broths. Here's a list of 21 brilliant ways to reuse glass jars
o Give new life to old sweaters and shirts by turning them into throw pillow covers
• Recycle: We can't always find a second use for something, and that's okay! If an item truly is waste then it's time to recycle. Here's a list of the many items that can be recycled:
o Cardboard
o Aluminum cans
o Paper
o Newspaper
o Plastic bottles
o Plastic Bags
o Metal
o Magazines
o Glass bottles and jars
Tip: Make "litter bugs" out of egg cartons, plastic bottles and other recyclables as a fun craft project with the kids.
Make sure to check out how waste is managed in your municipality by visiting the Government of Canada website here.
4. Watch a nature documentary
Photo by freestocks on Unsplash
Grab that bag of popcorn and cuddle up on the sofa to watch a documentary series that will remind you of Earth's endless beauty. Here's a list of documentaries you can currently watch on Netflix:
• Our Planet: David Attenborough takes us on a journey from experiencing our planet's natural beauty to examining how climate change impacts all living creatures.
• Absurd! Planet: A fun series of quirky critters narrated by Mother Nature herself. Take a peek into the lives of the Earth's most incredible animals.
• Night on Earth: What happens to wild animals when the sun sets? Do they go to sleep like everyone else? This nature series uses new technology to lift night's veil, revealing the hidden lives of lions, elephants, bats and much more.
• Mission Blue: This documentary follows oceanographer Sylvia Earle's on her quest to save the world's oceans from threats like overfishing and toxic waste.
And if that doesn't satisfy your cabin fever, Disney+ released many nature documentaries on Disneynature:
• Dolphin Reef: Narrated by Natalie Portman, Dolphin Reef tells of a young Pacific bottlenose dolphin named Echo, who seems far more interested in exploring the coral reef than learning to survive.
• Elephant: Narrated by the Duchess of Sussex, this documentary follows African elephant Shani and her spirited son Jomo as their herd makes a big journey across the vast Kalahari Desert, as countless generations of their ancestors have done before.
• Penguins: Is a story about an Adélie penguin named Steve, who joins millions of fellow males in the icy Antarctic spring on a quest to build a suitable nest, find a life partner and start a family.
As an added bonus, Disneynature's documentaries come with downloadable activity packets – very handy for kids currently learning from home!
5. Go on a virtual field trip
Photo by Annie Spratt on Unsplash
If the weather isn't ideal for heading outdoors, bring the outdoors in with a virtual field trip! These three national parks located around the world are offering free online tours that let you experience their beauty right from the comfort of your own couch.
1. Hawaii – Hawai'i Volcanoes National Park: You can now explore one of Hawaii's most popular parks online. This amazing virtual tour lets you explore a cave that was formed by lava called the Nahuku Lava Tube that can drain lava from a volcano during an eruption. During the tour, you can "fly" over an active volcano, enjoy the view of volcanic coastal cliffs and watch the effects of a volcanic eruption from 1959. Cool!
2. Alaska - Kenai Fjords National Park: Explore Alaskan glaciers, fjords and icebergs. Kayak through towering icebergs, descend into an icy crevasse and see how a glacier melts and the effects that climate change has on the Alaskan icy ground. Kenai Peninsula lies on land where the ice age still lingers and nearly 40 glaciers flow through it every year.
3. New Mexico – Carlsbad Caverns National Park: This national park has over 100 caves for you to explore from the comfort of your own home. Take a stroll through the caverns, explore different rock formations and experience the life of the thousands of bat that live inside the caves.
If these three national parks pique your curiosity, then check out this longer list of national parks you can virtually visit.
6. Donate to a charity
Photo by Kat Yukawa on Unsplash
While many of us may not be able to participate in the usual Earth Day activities like cleaning up our neighbourhoods, we can still make a difference from our home. Whether you want to protect wildlife, clean up the ocean, or promote clean energy, there's an organization out there that could use your help.
Here's a list of the top environmental charities in Canada:
• Land Trusts
o Nature Conservancy of Canada
• Habitat Protection
o Canadian Parks and Wilderness Society
• Wildlife Protection
o Wildlife Conservation Society Canada
o Wildlife Preservation Canada
• The Conservation Economy
• Advocacy
This may be one of the most unique times in our planet's history, with reported decreases in pollution and greenhouse gas emissions across the world right now. It's only fitting that we all do what we can to show Mother Nature a little respect this Earth Day.
Please share how you're celebrating Earth Day today with your family on our social channels! We'd love to hear from you.