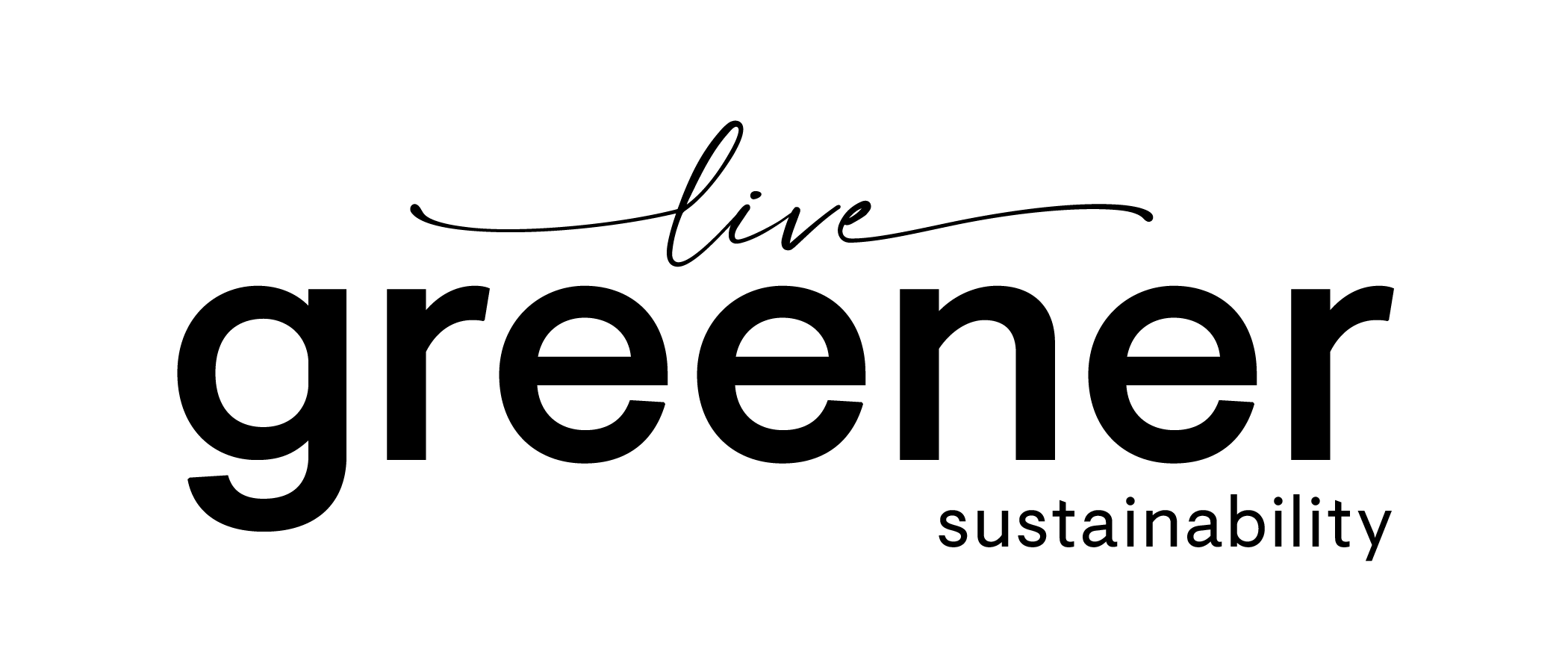 20 ways to be more eco-friendly during self-isolation
With many of us staying home to practice social distancing, we've seen positive impacts on the planet – like reported decreases in pollution and greenhouse gas emissions across the world. So amazing!
However, we're also seeing increased household waste, less recycling at apartment buildings and in general, higher consumption. That's why we're sharing these simple, eco-friendly tips to follow while quarantining at home.
As a prelude, we can't forget our three R's of sustainability – reducing, reusing and recycling.
We also want to highlight that while our focus is on learning new things at home, it's a good idea to educate ourselves about sustainability by taking online sustainability courses, reading books, watching documentaries, and listening to sustainability-focused podcasts.
Simple ways to REDUCE waste during quarantine
We've discussed the R's of sustainability before (click here for a breakdown of what they mean) – and there's a reason. By reducing waste, reusing products and recycling properly, we'll have a happier, healthier planet.
Let's dive in to these helpful tips on reducing and reusing while quarantining at home.
Tips for reducing waste while quarantining at home:
1. Instead of wearing disposable gloves – wash hands frequently or go with plastic-free.
• If you need to wear gloves (for example while cleaning or unpacking boxes), consider using reusable (washable) or plastic-free gloves instead.
2. Instead of single-use disinfectant wipes – use old fabric or cloth with disinfectant spray and then put the cloths directly into the laundry hamper when you're done.
• Here's how you can make homemade cleaning rags at home.
3. Instead of ordering new furniture online (and throwing out the old stuff) – complete an upcycle or DIY project.
• Psst – you'll feel very accomplished after it's done! Here are some great DIY home décor ideas.
4. Instead of shopping online for new things – shop at online consignment stores, Kijiji, and Facebook buy-and-swap groups.
• Don't forget to shop local! If you have a favourite thrift or consignment store near your home, check to see if they're online before ordering from a store across the country.
• Tip: Another way to support local businesses is to buy gift cards (whether for you or as a gift).
5. Instead of ordering candles and soap online – make your own zero waste projects.
• Check out this candle-making recipe for beginners.
• Here's a great DIY bar soap recipe – looks like fun!
• And because we're loving self-care right now, a DIY body scrub.
6. Instead of placing a huge grocery order – start a vegetable garden in your apartment.
• Have you ever had microgreens in a salad? They're so yummy and easy to grow at home.
• You don't need a ton of space, you can grow a garden in your apartment (find out how here).
7. Instead of ordering in once a week (or more often…) – start cooking more!
• If there were ever a time to improve your cooking skills, it would be now when you're home, have time and can practice fun new recipes.
8. Instead of wasting old food – keep track of what's in your fridge and cook with leftovers to reduce waste. A few tips to keep in mind here:
• Watch what's in your fridge and pay attention to the next food item that will go bad.
• Meal plan every Sunday to ensure you're using up what you have.
• And cook with leftovers! Toss them together in a salad, soup or stir fry.
Reducing waste isn't that difficult, but it does require planning ahead. Once you get the hang of it, you'll be a pro (and then you can consider going zero waste!).
Tips to REDUCE electricity and water while staying home
Let's face it – we're home all the time, and that means we're going to use more electricity and water.
Here are some tips on reducing electricity and water consumption while staying home:
9. Instead of leaving the water running for 30 seconds while you wash your hands – wet one hand, squirt soap in the other and then turn the tap off. Scrub and count to 30 (or sing your 30-second song of choice), and then turn the tap back on to rinse.
• This goes for tooth-brushing too!
10. Instead of leaving the laptop plugged in all day – wait until the battery is low and then plug it in.
11. Instead of leaving the lights on all day – turn them off when you leave the room and consider leaving them off during the day in general.
• There's a ton of natural light in this beautiful season and it's just going to continue to get brighter (yay!).
12. Instead of leaving the thermostat alone – pay attention to it.
• The weather is changing so fast. One day warm, the next freezing (oh hey, spring!). Let's lower the heat and throw on a sweater, shall we?
13. Instead of taking long, hot showers – take a bath.
• Yes, showers are generally better for the environment than baths are. But that's short showers we're talking about.
• HuffPost claims that the average bath uses 36 gallons to fill the tub, while the average shower uses 5 gallons of water per minute. Essentially, as soon as you shower for over 8 minutes, a bath would be better for conserving water.
• When it comes time for self-care, feeling fluey or just wanting to warming up (for extended amounts of time), it's best to go with a bath.
14. Instead of running the dishwasher every night – wait until it's full (or fill the sink and wash them).
• This goes for laundry, too. You'll save water, soap and electricity this way; lots of savings here!
Don't forget to RECYCLE even though a lot is going on
We know these days are stressful and we're here for you. We've also heard that less apartment-dwellers are recycling during this pandemic and people are noticing more recycling items in garbage bags (and less overall recycling bags).
So let's stop that cycle and get back to proper recycling! Here are a few reminders:
15. Instead of staying in the "I'm not sure" mindset – know what to throw away versus recycle versus compost.
• Not sure? Look it up! The City of Toronto has this great app called "Waste Wizard" – simply search the item you aren't sure about and the app will tell you where it goes.
• Check out this helpful list of what to recycle versus throw away.
16. Instead of recycling delivery boxes as-is – make sure you break them down flat first.
• In addition, when it comes to delivery packaging, be sure to remove bubble wrap or plastic before you recycle paper or cardboard packaging. Paper can't be recycled if it's mixed with other materials.
17. Instead of tossing it in the bin – make sure recyclables are empty, clean and dry.
• Once cardboard or paper gets wet with food or liquid, it can't be recycled anymore.
18. Instead of flushing paper towel and disinfectant wipes down the toilet – compost or throw them away.
• If the paper towel is wet with grease or chemicals (like disinfectant spray), throw it in the garbage. Otherwise, it can be composted.
• Disinfectant wipes should be thrown in the trash – no toilet, recycling or compost for them!
19. Instead of recycling your pizza box – flatten it and throw it in the trash!
• This one is top of mind with many of us home and ordering pizza.
• The grease and food residue that coats the cardboard in pizza boxes leaves them non-recyclable, so be sure to throw them away.
20. Instead of throwing away Styrofoam from deliveries – consider reusing it with these options.
• Use it as makeup brush holders, plant pot fillers or paint palettes – there are a ton of creative options.
• At the end of the day, Styrofoam is typically not recyclable. Because it takes up so much space as landfill, we suggest reusing it before it gets tossed.
While we may be flying and driving less than we were before this global pandemic (allowing the planet to heal itself a bit), we can still do our part at home to be as eco-friendly as possible. Mother Nature will thank you for it.
Let us know what you're doing at home to be more eco-friendly. Oh, and don't forget – Earth Day 2020 is coming up soon (April 22nd)!