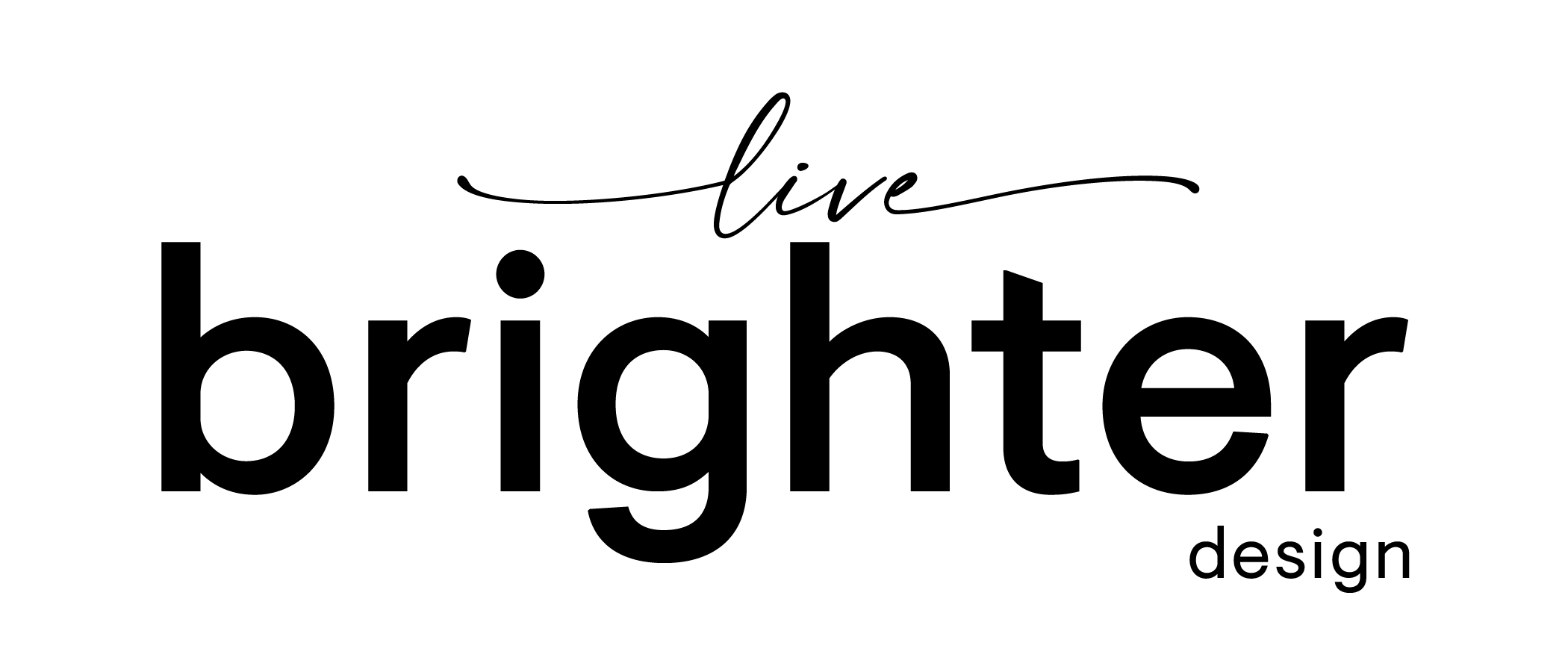 What to do with awkward spaces in your home
Every home has its quirks, corners, nooks and niches that aren't quite big enough to be usable rooms and just awkward enough to make us scratch our heads. These enigmas may be tricky to decorate and easier to ignore, but if you've watched any of the home improvement shows on HGTV, you know that a little innovative thinking can go a long way.
We've come across a few creative solutions that will add charm and functionality to your home – and help use every inch of your square footage.
1. That weird space under the stairs
Image credit: @jersey.the.goldengirl on Instagram
Let's start with one of the most prominent features in your home – the staircase. We could write an entire post just about this unused space! There are so many possibilities here simply because of the square footage it takes up. So, whether the underside of your stairs is exposed or closed in, all it takes is a little creativity (and perhaps a hammer and nails) and this often overlooked area of your home can take on a life of its own – and make you wonder why you didn't think of it sooner.
Here are just a few of the genius ideas we've come across:
• Create a cozy reading nook – this is an easy one. All you have to do is measure the width and depth of the space and find a bench that fits in nicely (hint: many online retailers let you narrow choices by dimensions, so you can find just the right one without spending hours searching). Add a few throw pillows and stow a blanket underneath, and you've got yourself the perfect spot to curl up with a book, take a call, send that text or read to little ones.
o If the area under your stairs is closed in, consider hiring someone to build in a bench with drawers and have the nook wired for a light fixture. Add a custom bench cushion, maybe a little shiplap (or paint it a fun colour) and we guarantee you'll be rock-paper-scissoring over who gets to sit there.
• Carve out the perfect dog house – this idea is too cute not to share. What a fun way to give your pet a room of its own while still being in the room with you. A comfy bed is a nice touch, and add a few vinyl tiles to protect your flooring and even keep dog dishes out of sight. (Psst: also double as a pretty neat hide-and-go-seek spot!).
• Make it your home workstation – every home needs a place to put mail, drop keys, keep the family computer and get homework (or work-from-home work) done. If you don't have an extra room to dedicate to a home office, that spot under the stairs might be just the right amount of space you need. A quick solution is to check out places like IKEA or Structube for a desk and chair that fit, install a few floating shelves and get ready to get organized.
o You can also make this a DIY project by adding trim that blends seamlessly and gives the impression of a built-in (you'll find lots of hacks on Pinterest). Or go the more expensive route and hire a cabinet maker to build a custom desk that looks like it's always been there.
• Bookshelves! Unless you have a dedicated library or study in your home, there are just never enough places to put books. Cookbooks, kid's books, magazines, travel guides and novels can add up over time and look messy if they're not constantly tidied. A great solution is to take that space under the stairs and install several shelves by having wood planks cut to size and adding brackets as supports. You can paint them, wrap them in peel and stick wallpaper (fun!) or have them cut from reclaimed barn board.
o As with all of these projects, there's always a quick solution (noted above) and a more involved one. This step-by-step video shows you how to build in shelves so they look custom made. A bit more work, but worth the effort!
• Create a breakfast or wine bar – here's your opportunity to repurpose a dresser by turning it into a breakfast or wine bar. Paint it, remove a drawer to add a wine rack or spot for glasses or cups and slide it into place. To add to your breakfast bar, fill clear jars with cereal, plug in a coffee maker (you may need to add electrical here) and you're good to go! Another fun idea? Paint the back wall with chalkboard paint, write out your daily "specials" and suddenly you've got yourself a little café right in your home.
2. That closet that's too small or not used

If you have a closet that doesn't quite fit your needs, is too small to be useful or is barely used in your home, turn it into a "cloffice" – that is, a closet office. It's as simple as opening up the doors (or removing them completely), painting the back wall a cheery colour and installing a couple of shelves. If you have an electrical outlet nearby, you can have a plug installed as well and add a lamp to make it more inviting. The best part is, once you're finished working for the day you can close the doors and forget about it.
3. That alcove or empty corner
While you don't have to fill every single inch of your home, sometimes alcoves and corners really stand out as bare and scream for attention.
• Plants to the rescue! We love a good plant – especially ones with health benefits – and no matter what time of year they add a pop of colour and help bring a room to life.
• When in doubt, shelves. We've mentioned these easy add-ons a few times, but what better way to make the most of an awkward space than by turning it into a display? This easy weekend project can reinvigorate a room and become a focal point to showcase photos, books and objects you love.
• Shiplap, of course. There's something magical about this simple wall treatment that finishes a space and makes it feel right on trend. It's also a great opportunity to try out this decorative trick if you're not sure you want to fully commit to an entire room.
4. That room with the angled ceiling
Attics in homes usually have slanted ceilings – making it difficult to fully utilize the room. And aside from storing old clothes and holiday decorations, they make for great getaway spaces. Think office, hangout area, writers retreat… whatever you'd like it to be. Throw some pillows on the floor, add a lamp and make the most of this often forgotten area of your home.
5. That space above the cabinets
Photo by Le Creuset on Unsplash
If your kitchen cabinets don't quite reach the ceiling and you have a big open space up there collecting dust, we've got a few ideas to make the most of it.
• Artwork – this is an ideal spot to display artwork, since it's seen from so many angles. Frame your kids' creations, collect flea market finds or simply order framed prints online for an eclectic mix that looks like a curated gallery.
• Pottery – not sure where to put the large bowls, jugs and plates you've accumulated? Add a bit of farmhouse flair by showing them off above the cabinets. These pieces are generally not for everyday use, so finding them a home here makes a ton of sense.
• Baskets and bins – an easy option is to pick up a few baskets or bins and fill them with things you don't need easy access to (or leave them empty). This will add a touch of charm to your kitchen while looking neat and tidy. Have some fun and alternate black and white baskets for a checkboard effect or go rustic with wicker or wire.
• Shelves (again!) – yep, this is another great spot to install shelves. Add one or two above your cabinets and keep cookbooks, pottery, jars and so much more.
• Wine racks – don't have room for a wine cellar? Create one above your cabinets! Pick up terracotta inserts or off-the-shelf racks and have all of your favourite wines close at hand (just be sure to keep a step ladder handy).
Check out 10 other interesting ways to decorate this awkward space on The Spruce.
6. That transition space between rooms
The "little walls" in your home are usually about 2-3 feet wide between places like the kitchen and the living room, often concealing duct work or pipes. Here are a few ideas:
• Add a chalkboard – write out the week's menu, everyone's to-do list, reminders of activities and events, and create a fun art space for doodling and drawing – especially handy in a smaller home that may not have the space for a crafts room.
• Add a corkboard – pin up your kids' masterpieces, tack up business cards, invoices and all the things that would otherwise get lost in a drawer.
• Paint it a dramatic colour – why not have some fun with it and add personality to this forgotten wall by painting it a dramatic colour? It'll clearly delineate the transition between the two rooms.
• Add a small shelf – Now you've got a spot for candles and tealites, small vases with twigs or eucalyptus branches, or ceramic dishes to hold rings, keys and watches.
We could go on and on here, because the possibilities to turn your spaces from awkward to awesome are truly endless. So, here's your challenge: step back, take a look around your home and get creative with all of the corners, nooks and niches in front of you. We have a feeling there's a weekend project in your future – and you're about to create something wonderful.