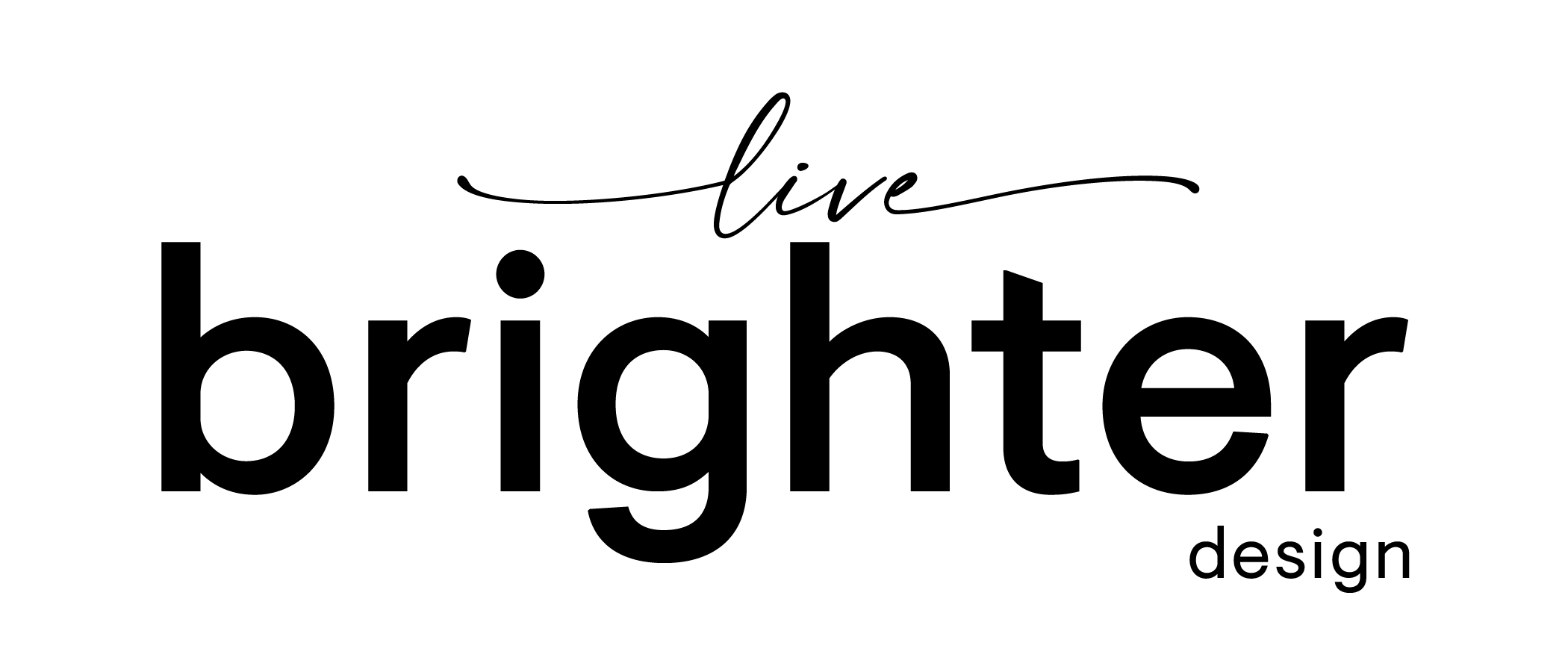 What's your interior design style?
Between Instagram, Houzz and Pinterest, it's easy to spend hours and hours lost in a sea of beautiful home décor. While it can be inspiring and downright swoon worthy, it can also be incredibly confusing (and a bit overwhelming) when it comes to pinning down what you truly love.
Are you traditional or transitional? Industrial or contemporary? Coastal or mid-century modern? Narrowing in on your interior design style can keep you from spinning on decisions and ultimately investing in pieces that don't speak to your heart.
Let's start out by saying you don't necessarily have to stick to one interior design style. Your home should be filled with things that bring you joy – and if that means an eclectic mix of styles then so be it. But for those who may not be so confident to just "go with the flow", it's a good idea to have a place to start from – whether you're redecorating your apartment or starting from scratch in a new home. Shall we?
But first, quiz
We love quizzes! They're not only a fun distraction, they provide great insight into what we're thinking and feeling. We found a few that can really help you hone in on the interior design style that gives you butterflies.
• Try this one from Havenly – this short quiz will reveal your unique style.
• BuzzFeed has a fun quiz that lets you choose materials like marble or wood to dig down to your style aesthetic.
• This one from HGTV guides you through different images that represent the varying styles. Go with your gut to find out which one matches your personality.
• Apartment Therapy asks you to Trust Your Taste in this picture-led quiz. Fun!
• Discover your design style with this 5-question quiz from The Decorist. Quick and easy.
• We really like this quiz from PopSugar. It asks questions about how you want your home to feel and what you're hoping to achieve.
• Lonny Magazine's quiz is picture-led as well and asks thought-provoking questions like "What do you think about wicker?". Hmm, good question. The outcomes here give you good insight into your design personality with well-rounded answers. BTW, we're "Rustic Romantic".
• We also really love this one from Houzz. Why? Because the first question asks you what your ideal pet is. Hint: It's not a rooster.
• Lastly, if you're not up for answering a bunch of questions and just want to get to it, this one from Apartment Therapy asks you one simple question to help you identify your style profile. We like it!
Breaking down each style
Now that you've taken a quiz to figure out which direction you lean toward, here's a more in depth look at some of the most popular styles and what defines them. Of course, some of these styles blur naturally into each other and you may be a little of this and a little of that. But most importantly, remember that your home should be a reflection of you – not someone you think you want to be (white farmhouse, anyone?). Decorating should be fun and never feel like a burden, and while it may seem easiest to simply copy someone else's ideas, it has to feel authentic and true to who you are. Let's explore.
Traditional
Image Credit: Erin Gates Design
Does your heart skip a beat when you see dark wood cabinetry and flooring, sumptuous fabrics like velvet and silk, and an abundance of accessories? Your tastes are likely more traditional and rooted in European sensibilities.
According to Real Simple, these are the features that veer more traditional:
• Delicate furniture pieces with feminine lines and tapered legs.
• A palette of neutrals and soft colours
• Grand chandeliers
• Luxurious fabrics, like silk and velvet
• Rich dark woods with polished veneers
• Luxe accent materials, including metal, marble, and glass
• Symmetrical floor plans
These living rooms will give you a good sense of this style.
Transitional
Image Credit: Freshome
It's easy to confuse traditional with transitional, but what sets this style apart is that it borrows from both traditional and modern design. This is where you'll find the perfect balance of both, with polished nickel and marble, lighter, rustic wood, a neutral palette, and sophisticated, timeless design.
These features define transitional style:
• Neutral colours, such as creams, taupes, grays and black – often tone-on-tone
• Contrast is highlighted through textures or tones
• Minimal accessories
• Materials that were utilized in the past, but incorporated into the home (either new or used)
• Fabrics such as suede, chenille, and leather
• Bold furnishings with classic, simple lines—not too many curves
• Mirrored, glass and metallic furnishings and décor
Check out these rooms for design inspiration and a better understanding of what this style looks like.
Scandinavian
Image Credit: Mymove
Are white walls, rustic wood floors and modern furniture your jam? Do you love the idea of cozy "hygge" spaces that provide a sense of calm? Sounds like your style is Scandinavian and you lean toward simple and understated.
Do these features sound about right?
• Furniture that often feels like a work of art
• Functionality and interesting lines (IKEA, for instance)
• All white colour palette
• Natural wood, bright plastics and enameled steel
• Wide plank floors
• Bright artwork
• Wool throws and furs (we suggest faux)
• Natural lighting
• Fewer accessories and less clutter
We love the examples of Scandinavian design pulled together by My Domaine. Have a look.
Mid-century modern
Image Credit: Elle Decor
Often confused with Scandinavian, mid-century modern follows many of the same aesthetics - clean, minimalist lines, organic curves, warm wood tones and materials that blend seamlessly together – but borrows more deeply from the past. This is where furnishings from the 1930s through to the mid-1960s come back to life in a modern, timeless way.
Here are a few distinguishing features:
• Functionality is important, as form follows function
• Uncluttered and sleek lines with both organic and geometric forms
• Minimal ornamentation
• An exploration of different traditional as well as non-traditional materials
• The juxtaposition of different, and sometimes contrasting materials
• Liberal use of traditional material such as metal, glass, vinyl, plywood, Plexiglass and Lucite
• A vast range of colours, including colours from neutral to bold, and graphic use of black and white.
Have a look at these living rooms for inspiration. Each a little different from the other, so you're sure to find something that speaks to you.
Modern farmhouse
Who doesn't love a reclaimed wood beam? The new rustic is all about shiplap, white board and batten and black window frames, wide plank floors and barnboard. While this is a trend that may not stand the test of time, it's definitely one of the most popular out there. We have Joanna Gaines to thank for this universally appealing modern farmhouse aesthetic, and there's good reason why it's one to aspire to.
These features make for a memorable rustic style:
• Reclaimed wood and barnboard details
• Big, comfortable furniture
• Roughhewn surfaces
• Brick fireplaces (often painted)
• Architectural salvage
• Wrought iron accents
• Wide plank floors
• Vintage accessories
• A warm colour palette
This home is a great example of modern farmhouse style, with all the earthy goodness you're looking for.
Coastal
Image Credit: Coastal Living
You don't have to live on an actual coast to appreciate this easy, breezy style. Navy and white rule here, with hits of turquoise and taupe. Add in natural materials, whitewashed wood and nautical stripes and suddenly you're transported to a relaxing, sunny beach. Ahhhhh!
These features help create the perfect coastal living spaces:
• Light, airy colour palettes: warm whites, blues, greens and beige/taupe (sea, water, sand)
• Sea-inspired accessories – oars, lifesavers, starfish
• Nautical stripes – rugs, pillows and throws
• Painted white wood
• Reflective surfaces
• Natural materials
The Spruce also has great suggestions on how to incorporate this coastal design style on a budget. And have a look at Coastal Living's guide to creating amazing beach style.
Industrial
Image Credit: Freshome
This style tends to veer a little more masculine, with its raw surfaces, exposed brick, iron, concrete and open floor plan (think converted loft). Consider this modern farmhouse with a bit of edge, where vintage and salvaged pieces sit comfortably among more modern furnishings.
You'll know you love industrial chic if you gravitate to these features:
• Exposed brick walls
• Cement floors
• Raw, unfinished materials
• Sleek metal and glass lighting
• Exposed beams
• Stainless steel accents
• Neutral colour palette (grey, white, black, beige)
• Warm wood
• Exposed pipes and ducts
You'll find items that fit this aesthetic all over the place. Secondhand stores and salvage shops can be great, as well as major retailers like HomeSense. Take a look at these rooms for inspiration.
French country
Image Credit: House Beautiful
This style of décor is inspired by the French countryside, with its rustic floors, natural wood accents, antiques and unfussy accessories (hand-picked flowers in a milk jug kind of thing). Many would argue this is less of a style per se, and more a way of life. Relaxed, welcoming, and just right.
Here are some of the features that make this style so appealing:
• Sunny yellow and soft gold
• Fiery red and burnt rust
• Bright grass green and dark hunter green
• Cobalt blue and soft ocean tones
• Rusted metal furniture and fixtures
• Pale plaster walls with dark wood beams
• Toile and colourful Provencal printed fabric
• Natural stone floors
• Drying herbs and copper pots
• A large stone fireplace
• Hand painted tiles
• Pottery
We think you'll enjoy exploring these beautiful spaces and My Domaine also has great tips to decorate like you're living in the south of France.
We've covered the most popular interior decorating styles here, but there so many other styles you may want to explore, like Art Deco, Mediterranean, Shabby Chic/Vintage and Global.
Whether you're going it alone or plan on hiring an interior designer to help you pull it all together for your home or apartment, our best advice is to trust your instincts, follow your heart and be true to yourself. The fun is really in the number of possibilities every room holds.