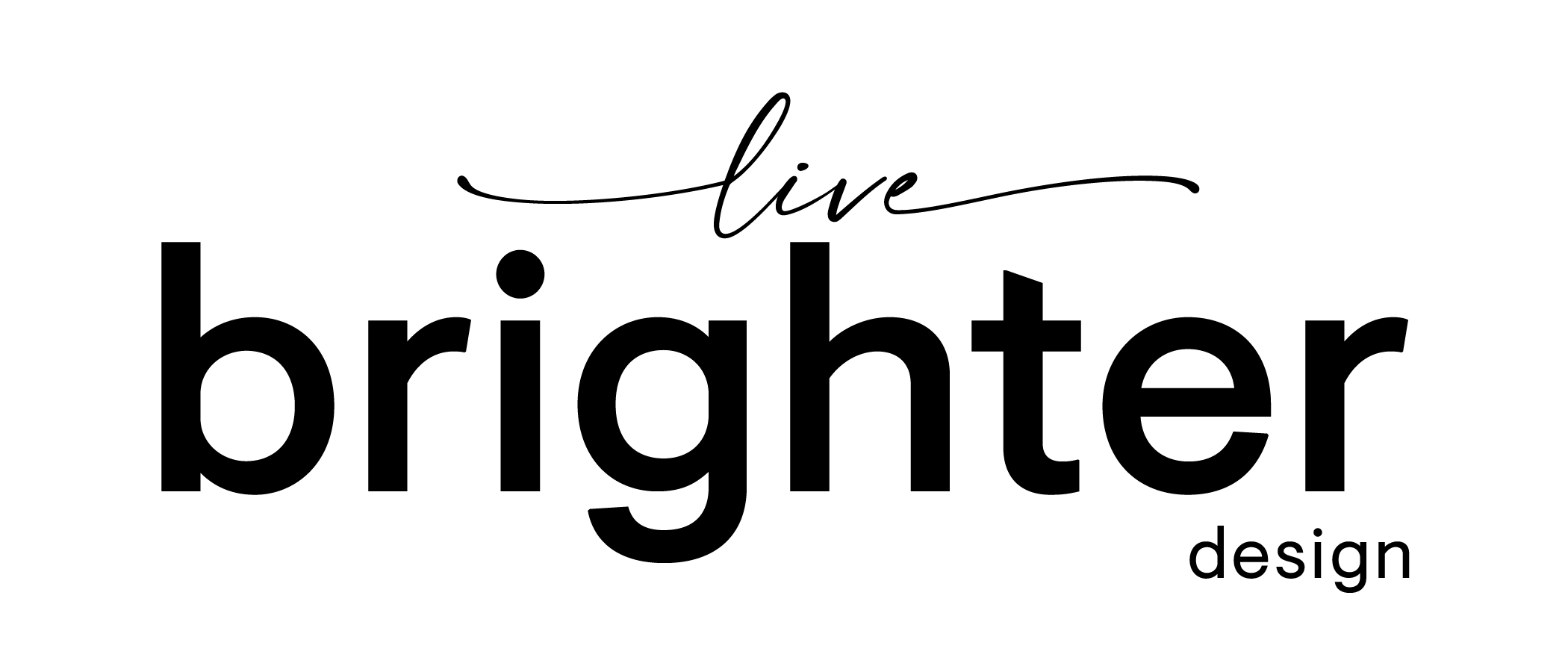 How to make the most out of your backyard on a budget
A backyard oasis that offers refuge or relief – a safe haven with all the comforts you need to make you forget your worries and relax – sounds perfect right about now! Whether you're looking for a quiet place to read, a sunny spot to do some work, or an area to entertain your guests, turning your empty outdoor space into a beautiful extension of your home can add square footage (and space to breathe) without the price tag of a complete renovation. Enjoy all that comes with a little sunshine, fresh air and a change of scenery by following these budget-friendly tips.
The benefits of a backyard oasis
There's no better time to make the most of your outdoor space than the present. No matter what budget you have to work with, there's so much you can do with your yard to make it a pleasant place to be. Let's jump in to the benefits of a backyard makeover!
• It can be affordable. A backyard makeover doesn't have to break your budget to be luxurious. Sometimes the right lighting features, patio furniture and DIY magic are all you need to turn it into your dream retreat.
• It can boost property value. Exterior upgrades to your home not only enhance the look of your property, they add incredible value. With additions like patios, decks, fire pits and outdoor kitchens, you can potentially raise your property value by 12%.
• It can be fun for the entire family. While you're hanging out on your lounger or hammock, your kids can use the open space to play. Add a trampoline or jungle gym and you'll be begging them to come inside for dinner.
• It can be good for your wellbeing. An outdoor space to escape to can do wonders for your mindset, provide a place to recharge and help you focus on what's important. It's your "I need to step away" place, your mid-day yoga spot and your breath of fresh air after a long day.
Planning your outdoor living space
Photo by zularime from FreeImages
There are many things to consider when you start planning your dream outdoor living space, like the width and depth you have to work with, the local climate, your lifestyle needs and most importantly, your budget. So, what are some things to consider?
• Build a deck or patio: A deck or patio space will add functionality to your home with many outdoor living benefits that you'll find useful all year round. They increase your homes livable space by adding a new area for you to work, play and enjoy with your family. The best part? The cost of adding a deck is typically low (depending on the material you choose) and will improve the value of your home.
• Section off your seating: If you're planning to use your backyard as more of an outdoor entertainment space, it's very easy to create distinct seating areas, even in smaller backyards. Section off seating areas by using planters or low beds filled with pollinator plants or evergreens to add structure. Invest in weather-resistant conversation seating and a coffee or side table to style with plants and accessories (and hold drinks).
• Lay down an outdoor rug: An outdoor rug is an easy way to add fun colours and patterns for a touch of personality. They can really pull an entire fresh look together and set boundaries around an otherwise free-flowing space. Wayfair has some beautiful outdoor area rugs and many are on sale!
• Hammocks are in! Relax in your hammock with a book or grab a pillow and take the ultimate nap! Hang it between trees, from a wall, wooden posts or on a stand – and cue the cool breeze. In addition to hammocks and swing seats, you can also find hanging bubble chairs or cocoon seats to add some variety to your outdoor retreat.
Tip: Even if you have a small outdoor area or balcony, you can add outdoor seating by building benches into a corner for a fitted look and use containers with plants to add privacy. Check out these images on Pinterest for some inspiration!
An outdoor kitchen is an added luxury
There are so many benefits to investing in an outdoor kitchen. They're great for entertaining, increase the value of your home, expand your living space and will also save you a bit of money on your utility bills. Want to take your alfresco cooking to a new level? Here's how to create the ultimate outdoor kitchen:
• Start with a BBQ: Gas grills are the most popular type of backyard grill and come in all sorts of colours, sizes and price ranges. They can also run on propane or natural gas from your utility provider. Charcoal grills and electric grills are also an option and are perfect for small outdoor space cooking.
• Invest in a portable bar: A bar cart holds your drinks and keeps them frosty. Portable bar options are cost-effective and can move from one area of your patio to another, so you can truly make the most of it. We love this bar cart by Threshold with its gold and leather finishes, for an extra touch of glam!
• Make room for outdoor dining: If you enjoy hosting dinners outdoors or eating outside in general, devote an area for outdoor dining with a table and chairs for alfresco meals. Canadian Tire, Walmart and Wayfair (to name a few) all offer a wide variety of patio dining sets, from all-weather rattan to wood and iron or aluminum.
• Create shade with a pergola: A garden pergola will add style to your backyard and provide your dining area with just the right amount of shade. The dappled sunlight created by the overhead lattice work creates a cool environment, perfect for backyard BBQ's and dining – and you can hang Edison bulbs to create a chic setting at night. Check out this pergola DIY and The Spruce's 17 free pergola plans for backyard inspiration.
Tip: Looking for a unique dining option for your apartment or condo balcony? Check out this DIY for an outdoor private and cozy eating area.
Get creative with your green thumb
Photo by Febe Theodora from Pexels
Gardens give you the freedom to express your creative side and show your personal style, and we found great ideas to help you take it up a notch. Who knew wine bottles, old teapots and watering cans could breathe new life into your garden? Psst… some of these DIY ideas can be used for indoor plants as well!
• Egg cups: Check out HGTV's DIY on how to repurpose your egg cups into pretty planters with personality. The perfect planters for your herbs!
• Old tires: This DIY uses rubber tires to make large colourful planters for your garden. You can stack them, hang them in a tree, or cut them up to create semi-circle planters.
• Add some colour: All of us need a pop of colour in our lives, so here is a quick and easy technique to make chic marbled pots using nail polish.
• Paint can planters: Centsational Style has a very cute DIY for paint can planters. Upcycle old paint cans and turn them into stylish planters that can be used to decorate your patio area.
• House number planters: Take your home numbers to the next level by using planters to display them. Make your own modern house number plants with this DIY for major curb appeal.
• Old tea kettle and watering can: Upcycle your old tea kettle and water can by turning them into planters. All you'll need is a kettle or watering can (paint them any colour you like), some potting soil and a plant or flowers, and you're all set!
• Old chairs, dressers and drawers: Here's a fun DIY to turn your old junk into garden treasures. Repurpose an old chair, dress up your plants in a dresser, or just use the drawers to make an upcycled drawer planter.
Tip: Make sure to plant pollinator-friendly plants for all the bees, butterflies and hummingbirds to enjoy!
Add water features
Photo by James Lee on Unsplash
The sound of water has an immediate calming effect on the mind, body and soul. Create your own waterfall oasis by either purchasing a manufactured water fountain and waterfall or making one on your own. Just grab your tools and follow these DIY water feature ideas – and you'll soon enjoy the serenity of your own spa-like garden.
• An urn fountain: The simplicity of an urn fountain is what makes it so beautiful and eye-catching. Make sure that your port or urn is specifically designed to remain outdoors and can last through all weather conditions.
• Water wall privacy screen: This water wall is visually striking and will definitely add sophistication to your backyard décor. A water wall can cost from $250 to $300, but with a little work and elbow grease, you can make this stunning piece on your own for a fraction of the cost.
• Tiered water fountain: A tiered water fountain is quick and easy to build and doesn't require many tools or building materials. Stop by your local gardening store to find the perfect pots for your fountain. For a smaller space, you can always use two pots instead of three.
• Mini Water Garden: This mini pond in a container is something to consider if you're looking for a water feature without the cost or space required for a larger pond. Add some water lilies and even add a fish or two! This DIY is perfect for a backyard, porch or balcony.
If you love the sound of birds chirping and would like to see more of them visiting your back yard, check out this article by The Spruce on the benefits of having a birdbath fountain in your yard.
Creative lighting
Photo by Blank Space from Pexels
Your outdoor activities don't have to end when the sun goes down. Well designed and strategically placed lighting can light up your yard and extend your time to enjoy your backyard. Lighting provides safety, security and if placed in the right areas, can create a beautifully warm glow. Before choosing your light fixtures, decide what areas or objects you want to illuminate to help direct what type of lights to buy.
• Light up your entertainment space with overhead lighting. A good sturdy string light zig-zagged over an entertainment area will add a soft glow to the space for a cool café vibe.
• Illuminate paths that can cause potential hazards with ambient landscape lighting. Step lights, path lights, and bollards are a great addition to help ensure that everyone can move around your backyard easily and safely.
• Tree lights are a great way to add dimension, style and shadowing to an outdoor space.
o Add ground lights around the base of the tree and point them upwards to highlight the beauty of the canopy.
o Use string lights to create a chandelier effect on trees. Dangle a series of lights vertically from the branches of the tree so that they hang towards the ground. The lights can touch the ground or stay free-floating, it all depends on what style you're going for so get creative!
• Railing lights or post lights are another great way to add some ambiance to your outdoor space. They provide enough lighting to see by and are very easy to install. The best part? They're weather-proof and can withstand years of tough weather, making them a great investment.
Tip: One of the most popular lighting choices today is solar-powered outdoor lights. Not only are they cost efficient because they're powered by the sun, they're also easy install. Most importantly, solar lights are one of the easiest ways you can reduce your carbon footprint.
Get the most out of your backyard during the warmer months by following our 5 tips – and create an oasis that's all your own. What upgrades are you planning on making to your backyard this summer? Let us know on Facebook, Instagram and Twitter!