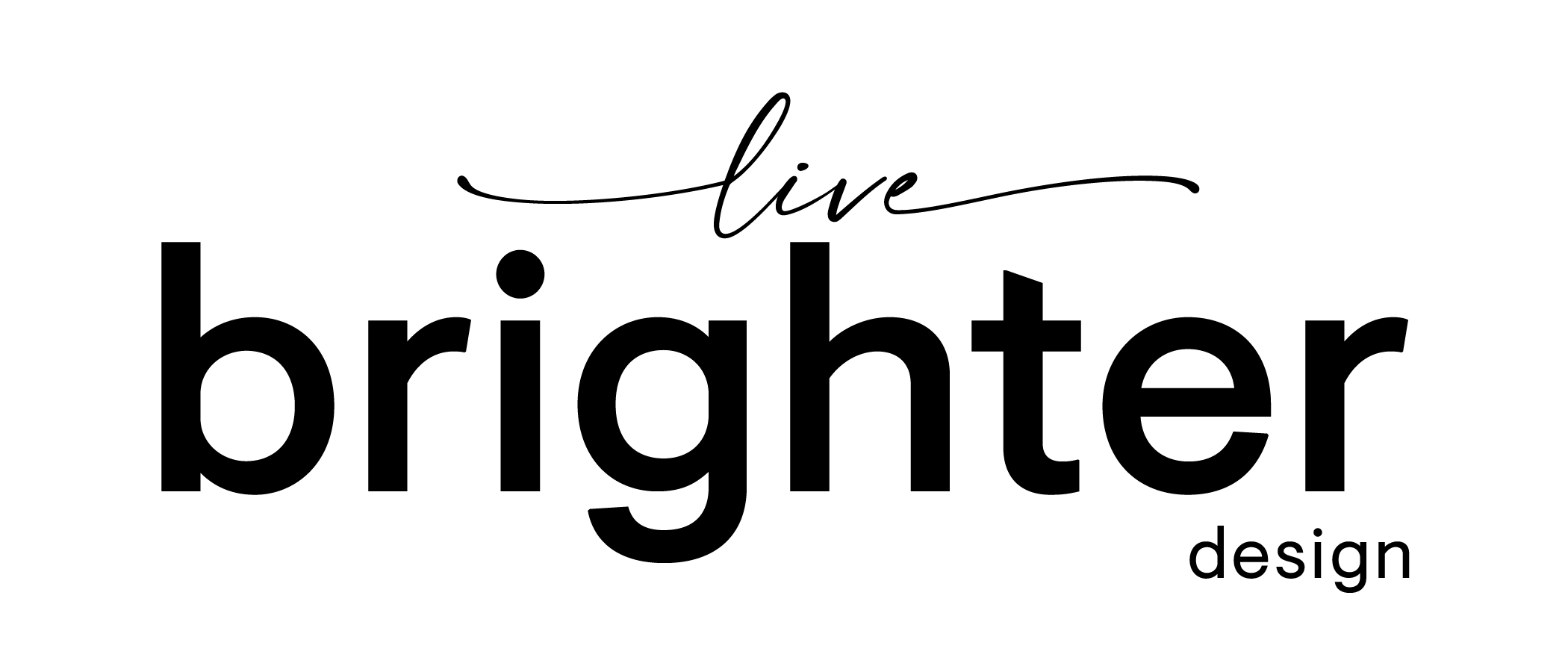 11 ways to create a beautiful laundry room
11 ways to create a beautiful laundry room
Washing your clothes may be a tedious task, but that doesn't mean your hardworking laundry room has to be lacklustre. From storage solutions to cabinets, lighting and even appliances, we've put together a list of the 11 best ideas to make this one of your favourite rooms in your home.
Countertops
If you're lucky enough to have a dedicated laundry room in your home, one of the best things about it is the countertop space. No more folding on beds, tables or the floor (pet hair, anyone?). Whether you're building new or refreshing old, you'll want to choose a countertop material that stands the test of time. So which one is best?
• Laminate: inexpensive, tons of colours and patterns to choose from (including faux stone), but may chip easily. Hot irons may also leave burn marks.
• Solid surface: mid-range countertop material like Corian is an affordable option that gives you clean, seamless lines – however, be aware that resin can easily melt and warp.
• Tile: another inexpensive, durable option with a virtually endless number of options, yet the grout lines can be annoying and bumpy if you're looking for a smooth surface to work on.
• Quartz: flat, smooth and excellent for folding, this material is highly durable and heat-resistant. It's also one of the most expensive countertop materials out there – but will last you 25 years+.
• Wood: aesthetically gorgeous, this moderately priced material needs to be sealed to avoid water damage and to create a smooth surface. No face-down irons here for obvious reasons!
Check out all the pros and cons of each countertop material on The Spruce.
Walls
Whether your laundry room is tucked away in the basement, part of your main floor mudroom or in a small space upstairs, there's nothing saying it has to be boring. Add life to this utility room by choosing happy colours that make it an enjoyable spot to get chores done.
Paint is an easy and inexpensive way to upgrade your laundry room and take it from dull to dynamic just like that. Here are a few of our favourites:
• Sunny yellow: Give your laundry room just the right glow with a medium yellow paint colour like Benjamin Moore's Hawthorne Yellow, or go a little brighter with Behr's Bicycle Yellow.
• Warm white: You can't go wrong with crisp, clean white. Choose a shade with subtle yellow undertones so it's cheery and not cold and stark.
• Pale blue: Fresh, bright and mood-lifting, pale blue strikes the perfect balance between energizing and calming. Try Benjamin Moore's Breath of Fresh Air.
• Fresh green: Try a muted green with a hint of mint that won't dominate the room, like Blossom Tint from Benjamin Moore. If your room is blessed with natural light, try a moodier on-trend green like this one.
• Wallpaper – all we can say is: Go for it! Check out a little HGTV inspiration here.
Not ready to commit to the whole room? Consider painting the interior side of the door to add a punch of colour. Try Pure Joy, Hale Navy or Patriot Red from Benjamin Moore – and try not to smile on laundry day.
Cabinets
Just like your walls, there's no need to stick to traditional white cabinets in your laundry room. From gorgeous green to inky blue and everything in between, the sky's the limit when it comes to choosing the best colour for your space. And while neutrals are always a safe default, don't be afraid to go bold here and give this room a personality all its own. Check out this colour guide from My Domaine to help you make the best decision for your home.
Of course, knobs and pulls are the jewelry of your cabinets, so have some fun with this easy update, whether your laundry room is old or new. Here are a few options we're eyeing:
• These brass pulls from CB2 are both elegant and substantial.
• From leather and porcelain to anthracite and stainless steel, any one of these options from Ikea will up the ante without breaking the bank.
• You'll find hand-painted, whimsical and unexpected knobs and pulls at Anthropologie. The hardest part will be choosing!
• Add a bit of sparkle and glam to your cabinets with these faceted glass knobs from Lee Valley.
• Looking to tap into a modern farmhouse vibe? Check out Pottery Barn for their collection.
Flooring
With water, zippers and buttons, mud, pet hair, sprays and laundry baskets taking a toll on your laundry room floor, this is one area where you'll want to be practical. Forgo real wood hardwood that can shrink and stain with moisture a choose vinyl, ceramic or porcelain tile, concrete or laminate instead.
Try a checkerboard pattern, choose a pretty artisan cement tile, or give a basket weave marble or penny tile a go. The main thing is durability – and what appeals to you visually. The Spruce has a list of pros and cons of each flooring type for you to weigh your options here.
No matter what flooring you choose or the size of your space, add a bit of warmth with an area rug or runner to take the chill off cold tiles. Even better? Consider radiant heating if you're at the build stage or replacing flooring (especially if your laundry room is in the basement). It's a moderately expensive luxury your toes will thank you for!
The sink
No utility tubs here! Why not go for that apron-front sink you've always wanted or an undermount option in an unexpected colour? Add a beautiful faucet (because, why not?) and just like that your laundry room will be as stylish as the rest of your home.
If this room will also be used for crafts or gardening, a double bowl sink is a good option that lets you soak soiled clothes or hand-washables on one side, and clip flower stems or rinse paint brushes in the other.
Not sure which sink is right for your space? Check out this handy guide from The Spruce.
Lighting
Your laundry room is not an ER, so no need for harsh fluorescent lighting. This is another opportunity to make an easy upgrade with a new light fixture if your space is feeling a bit humdrum. Transform your room and your mood and make folding laundry less of a chore with any of these suggestions:
• Add sparkle with a starburst light
• Go vintage with a schoolhouse semi-flushmount
• Brighten things up with a show-stopping modern fixture
• Keep it classic with a fabric shade drum
• Be dramatic with an oversized hammered metal dome
• Pack industrial punch with a rustic cage light
Don't forget to add a dimmer! Loads of laundry take time to get through, so set the ambiance to warm and welcoming, listen to a podcast or watch a show on your iPad and enjoy the time to yourself.
Backsplash
Why should your kitchen have all the fun? While a backsplash may not be necessary in a laundry room, it will definitely make the space feel more polished. From a simple subway tile to more elaborate patterns, add some serious pizzazz by going counter-to-ceiling or just a few rows behind the sink. You may find yourself lingering long after the laundry is done.
Storage
Keeping your laundry room organized and clutter-free goes a long way to making this necessary chore a little less daunting when the loads pile up. Try a few of these handy ways to use every inch of your space.
• Open shelves – make the most of overhead space and store supplies out of the way yet within reach.
• Bins and baskets – fill shelves or the tops of your washer and dryer with stylish bins and baskets that are functional and decorative spots for dry sheets, stain removers and detergent. Short on space? Affix wire baskets to the side of your stackable machines.
• Jars – make laundry products look luxe by keeping them in large glass jars, bottles and canisters.
• Hooks – grab a few from your local hardware store and use them to air-dry clothes or hang canvas bins.
• Floating island – add extra work space and storage for things like detergent, fabric softener, and craft supplies, then wheel it out of the way. This inexpensive one from Ikea is also a great choice for a smaller space.
• Wire drawers – look for options on wheels so you easily move it around the room – or from room to room.
• Old school locker – a fun way to store everything from your ironing board to supplies.
• Lazy Susan – keep this on your countertop to keep the essentials at hand.
• Colour-coded hampers – a genius way to keep everyone's laundry sorted
• Fold-away ironing board – no room for a full-size ironing board? Try a drawer-mount folding board or incorporate one into the inside door of a cupboard.
• Hang a pegboard – not just for workshops, a pegboard wall keeps all of your laundry supplies and miscellaneous items in one place.
Wondering where to start? We love this list from Wayfair with tons of clever storage ideas.
Photo courtesy of Studio McGee
Drying racks and bars
No laundry room is complete without racks and bars to hang clothes from. It can be as simple as a metal rod between cabinets, a roll-away freestanding clothes hanger or a wall mounted rack to save on floor space. All are handy when garments are not dryer friendly or when it comes time to use your clothes steamer.
Artwork
Give yourself something inspiring to look at while you're flipping, folding and ironing piles of laundry. Whether it's abstract, vintage, practical or whimsical, framed art will elevate the room to sophisticated level while adding visual interest. If you're short on wall space, consider leaning pieces on the counter, on shelves or even hung on the fronts of cabinets with removable hooks.
While you're at it, add a touch of greenery (real or faux) in cute pots on the counter or from the ceiling or window in macramé plant hangers.
Energy-efficient appliances
Washers and dryers area a big investment, and whether you're upgrading your old machines or looking to buy your first set for a new home, choosing smart, efficient features will help save loads of energy and put money back in your pocket over the long run. Look for temperature controls, ENERGY STAR® certification and settings that detect how dry clothes are to automatically turn power off. Many have an app you can use to control cycles from your smartphone, too.
Even better? You'll find everything from candy apple red to vibrant blue and gun metal grey to go right along with your beautiful colour scheme. Ready to tackle this unavoidable task? We sure are.
For even more inspiration, check out Studio McGee's swoon-worthy laundry room here. And don't forget to share your ideas that help motivate your mundane laundry routine with us on social!