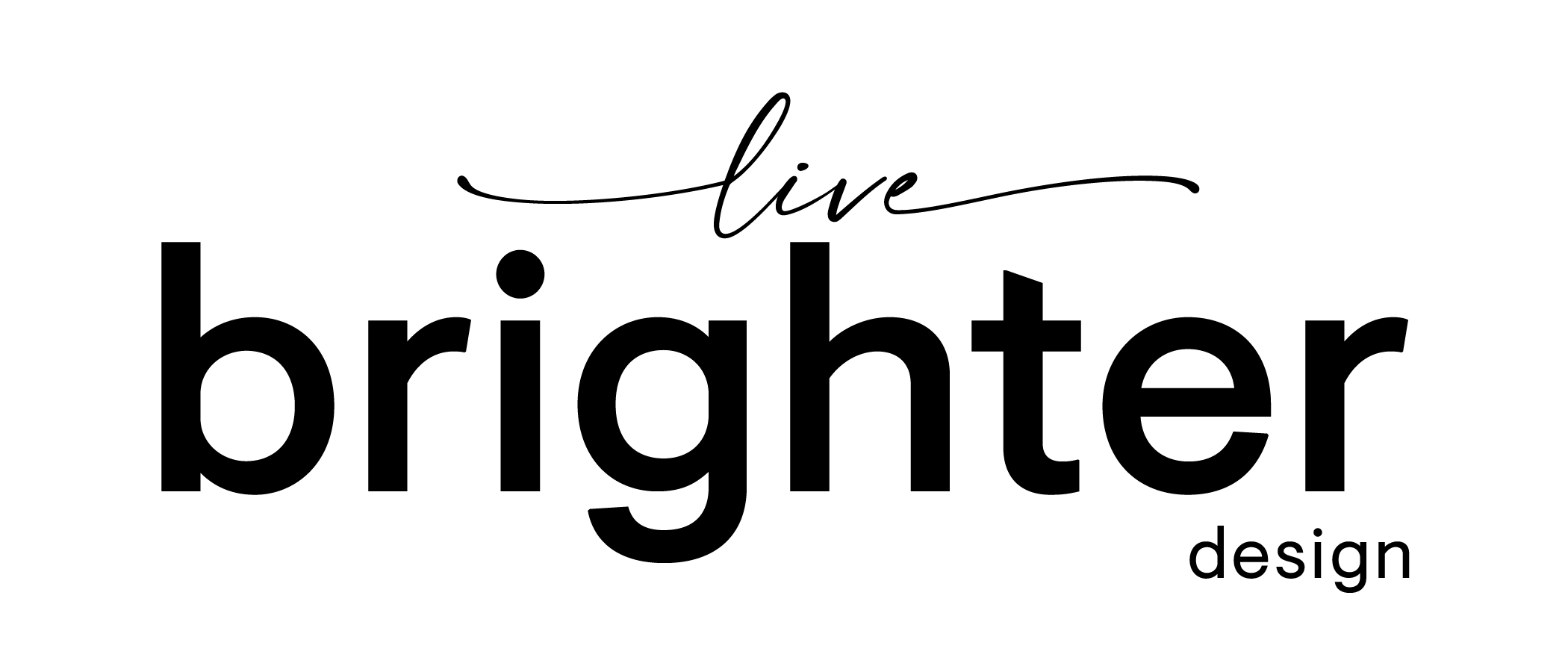 10 updates that add value to your home
Thinking of renovating this year? Exciting! Whether you've lived in your home for a while, purchased an older house that needs a little TLC or have a new build you'd like to put your stamp on, we've put together a list of improvements that add the most value to your home – and make the most of your budget.
Let's be honest, deciding to take on a renovation is no small feat. Not only can it be very expensive, it's also pretty disruptive – especially if you have to move out while the work is being done. Before you jump right in, there are a few things to think about that can make or break your experience.
Here are a few tips from HGTV:
• Plan your remodel. This one may seem obvious, but anything to do with your home will no doubt spur emotional decisions. Our advice is to make a comprehensive list of what "needs" to be done, what you'd "like" to do and what can wait – and the rough costs associated with each. Depending on your overall budget, some things may have to move to the backburner.
• Consider the outside, too. Curb appeal adds a ton of value, so landscaping is one of those improvements you can't lose on. However, it can take up a big chunk of your budget.
• Weigh the benefits of upgrading vs. selling. Sometimes it just makes more sense to put your money into a new home with all of the things you're looking for, rather than trying to retrofit your current one into something it can't be. When you're deciding whether or not to move on, make sure to factor in all the costs – small improvements that need to be made before selling, realtor and closing costs, hiring a mover, etc.
• Hire a certified home inspector. Even if you're not selling, it's a good idea to know what's up with your home. This can help avoid surprises (hello, dry rot!) when you dig into your renovation. It also gives you a record of home maintenance that can be valuable when you decide to sell.
• Have a financial strategy. Taking on debt is a big deal, so be sure you're not biting off more than you can chew. Although most home improvements will pay off in spades, you still have to manage the payments in the meantime, so plan to pay down the principal on your loan and give thought to where you see yourself in five to 10 years. In other words, it may not make sense to undertake a major renovation on a home you're planning to leave in a year or two. Check out this handy advice from Realtor.com on how to calculate ROI (return on investment) to get a sense of what you'll get back on any improvements you make.
Now let's get into the renovations and updates that will add the most value to your home in the long run (in no particular order) – and those you might want to reconsider.
1. Add light and space
Photo by Douglas Sheppard on Unsplash
If you live in an older house, chances are the floorplan is more traditional – a bit chopped up with lots of rooms and lower ceilings. This can make your home feel dark, cramped and small. One of the best things you can do to make it feel larger while increasing the value of the property is to take down walls and create an airy, open concept floorplan that flows and provides natural light. Depending on the size of your main floor, this can be a significant renovation – but what you get in return is a much more welcoming entertaining space, clear sight lines to playing children and a home that feels brand new.
2. Paint!
Photo by Hutomo Abrianto on Unsplash
A relatively inexpensive update (in the grand scheme of renovating), painting the walls can dramatically change the way your home looks and feels. A white or neutral palette can make your home feel fresh, bright and modern – and it provides a blank slate that's appealing to prospective buyers who can more easily envision their own décor and furniture there. Even better, light paint colours make rooms feel larger, which is always a good thing.
Of course, one of the wonderful things about paint is that it's easy enough to paint over. So if you're planning to stay in your home for a while, choose paint colours that speak to you (like Classic Blue), or have fun with wallpaper!
Have a look at these incredible before and after images from the Spruce and see just how powerful a coat of paint can be.
3. Create continuity between rooms
Photo by Josh Hemsley on Unsplash
Even in newer homes, the flooring may go from tile to hardwood to carpet – and that can break up rooms and disrupt flow. Martha Stewart suggests easing transitions by making choices that match and are more intentional. For instance, wide plank hardwood floors throughout an open concept space with a complementary tile in the foyer only. Or stone tile floors with natural fibre carpets in say, the living room and den, for a warmth that feels both organic and deliberate.
The cost of flooring can vary greatly, so consider durability as well as your budget, especially if you have kids and a pet (or two). Again, you may want to stick to a more neutral palette here instead of trends that are subjective and may not be to everyone's taste.
4. Finish the basement
A basement can easily be turned into anything you'd like it to be: a media room, playroom, gym, bar or extra bedrooms for your guests. The possibilities are truly endless. Whether you need to remodel or have an unfinished space to work with, this large scale renovation can add a ton of value to your home – especially if you include a bathroom. Home Advisor suggests keeping the space as open as possible, since basements tend to have lower ceilings and fewer windows and you'll want it to feel like a natural extension of your home (and less basement-y). All of that extra square footage can dramatically change the way you enjoy and use your home – and give back some of the upstairs space you may have relinquished to toys and storage.
5. Update or add bathrooms
Photo by Random Sky on Unsplash
Another renovation you can't lose on is an updated or additional bathroom (if you have the space to spare). They're not only an important part of everyday life, a dated bathroom can be a turn off for potential buyers. Choose timeless countertops and tile (a white subway tile goes a long way!) and fixtures that work with the style of your home, add a second sink if you currently share and consider radiant heating for floors. There's nothing cozier than stepping onto a warm floor in winter! If you're thinking of only doing a minor update, new pulls and knobs make a world of difference, and something as simple as re-caulking the tub, applying a fresh coat of paint and changing the shower curtain (or replacing it with glass) can make your bathroom feel current and fresh.
6. Modernize your kitchen
Photo via Unsplash
This one is a bit of a no-brainer because the kitchen is truly the heart of the home. But keep in mind that this undertaking can be very expensive – in fact, HGTV suggests you should budget 10-15% of your home's value for a kitchen remodel. Yep, we're talking big bucks.
If you're not ready for that kind of investment, there are lots of minor updates that can make a big difference:
• Sand existing cabinets and have them spray painted a new colour
• Swap out hardware
• Change the faucet
• Add a new backsplash
• Update window coverings
• Add decorator details like a runner, topiaries and a piece of artwork
The great thing is, this is one of the biggest sellers for potential buyers (if you've ever watched House Hunters you'll see what we mean), and any money you put into it will come back to you in the end. Not to mention, a functional, beautiful kitchen with updated appliances can make meal prep more joyful – and visitors swoon.
7. Switch out light fixtures
This one may seem basic, but lighting plays an important role in making a home feel warm and welcoming, and a simple switch out of light fixtures can make your home feel more up-to-date. Go for big impact with oversized pendants over your kitchen island, swap flat ceiling lights for fun chandeliers, install sconces in bathrooms and place pot lights throughout your home (all on dimmers, of course).
Don't forget about the exterior! A coach lamp can add a touch of charm that will transform your front porch, too.
8. Landscape!
Photo by Evelyn Paris on Unsplash
You may be focusing on interior updates for now, but one of the biggest ROI's for any home is landscaping (as much as 100% recouped). Tidy plantings, green grass, a solid fence, pretty flowers and a proper walkway completely up the curb appeal factor and add a tremendous amount of value. Finish off your exterior sprucing with garden lighting and a fun front door colour and you'll be the talk of the block.
9. Create a home office
Photo by Arnel Hasanovic on Unsplash
With more and more people choosing to work remotely these days, a home office makes a lot of sense and is a great value-add. If you have a spare bedroom or empty alcove, consider adding a built-in desk and shelving to create a workspace that's both comfortable and inviting.
If you'd still like the space to function as a guest room, consider a Murphy bed that folds up and retracts into a wall unit to free up floor space. Win win!
10. Add a deck or screened-in porch
Photo by Francesca Tosolini on Unsplash
Outdoor space is a total luxury, and adding a deck or screened in porch to enjoy it is a worthwhile investment with an ROI of about 90%. Spend a bit of time exploring the different types of materials – from pressure treated wood to composite to aluminum – and choose the best option for your lifestyle that's durable and requires the least amount of maintenance. A screened-in porch will be a more expensive project, but a worthwhile lifesaver during mosquito season and rainstorms. Remember, you'll also have to budget for furniture and any other accessories (like an outdoor rug, BBQ and lanterns) you'd like to add to these spaces, and they can add up quickly.
What you may not get back
Photo by NeONBRAND on Unsplash
Choosing what areas of your home to put money into is completely personal and based on what makes the most sense for you and your family. However, The Globe and Mail suggests you may want to rethink these renovations and improvements if you're looking to recoup your investment when you sell:
• Swimming pools. We love a swimming pool! But unfortunately not everyone does – and potential buyers may see it as dangerous, high maintenance and an unnecessary expense. Considering they can cost upwards of $100,000, this is one you may want to skip.
• Overbuilding. Renovating is a wonderful thing – if it doesn't put your home in another category in your neighbourhood. An expansive remodel won't increase the resale value if it's surrounded by smaller, one-storey homes.
• Lavish landscaping. A well maintained garden is one thing, but elaborate planting is something many people just don't enjoy keeping up.
• High-end upgrades. If your home is mid-range with high-end upgrades (i.e. high tech audio visual), you simply won't fetch a big return.
• Wall-to-wall carpeting. This is an expensive addition that most buyers will rip out and install with their own flooring preference.
• Invisible improvements. Some things are must-do's in your home but you'll likely never recover the costs (think HVAC systems like heating and air conditioning).
Even though most improvements you make will add resale value – whether it's replacing windows, renovating your kitchen, fixing the roof or adding new flooring – there's no tried-and-true formula to determine how to get the most bang for your buck. At the end of the day, the most important thing is that you build your home for you.