Why

move to Florida?

Florida is known around the world for its sandy white beaches, warm temperatures, mild winters and an active outdoor lifestyle year-round! Read more to learn about the many benefits of living in Florida.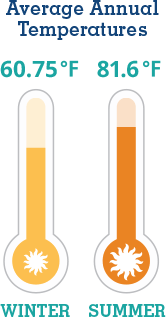 Florida Weather & Seasonal Benefits:
Florida is known as the Sunshine State. Mild winters have made it a haven for full-time and part-time residents to escape from cold and snowy winters. Coastal breezes and summer showers provide a pleasant relief from the extended days of sunshine in Florida in the summer.
Water Temperature
The water temperature for the Gulf of Mexico (West Coast) ranges from the low to mid 60s in winter and up into the 80s during the summer months. Atlantic Ocean waters (East Coast) are several degrees cooler. The warm sun shines year round on the white sandy beaches near Minto USA homes for sale.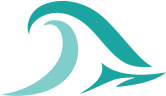 Enjoy

year round outdoor activities
Financial Benefits:

No individual state income taxes!
Low cost of living
The state of Florida doesn't collect a state death or estate tax
Florida doesn't collect a state death or estate tax
Many asset protection benefits, including the Florida Homestead Law
Florida offers property tax benefits for a primary residence
Florida is home to many top wealth strategists, tax advisors and estate planning professionals

Geographical Benefits:

Over 600 miles of beaches along the Atlantic Ocean and Gulf of Mexico
1,800 miles of coastline
Over 11,000 miles of rivers, streams & waterways
11 National Parks
161 State Parks
Lush landscape that offers a variety of activities for nature lovers
Everglades National Park encompasses over 1.5 million acres of protected land planning professionals

Entertainment Benefits:

More than 1,250 golf courses
Active lifestyle due to year-round sunshine
Home of Disney World and theme parks making Florida the top travel destination in the world
12 international airports
14 deepwater ports
Home of the space industry representing $4.1 billion of the state's economy
World class shopping and dining
Professional sports teams including football, basketball, baseball, hockey and soccer
Over 400 museums plus an abundance of live theatre, opera companies, orchestras and art galleries
More than 50 Botanical Gardens

Soak up all of the many benefits of living in Florida in one of Minto's luxurious and welcoming communities comprised of vacation homes and waterfront homes. They're ideal for growing families or homeowners that are now in retirement in Florida.