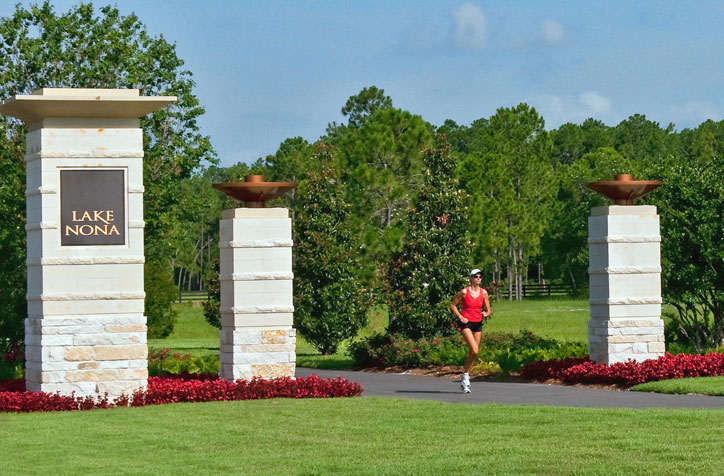 A place for every kind of fun under the sun.
No matter how you define "fun," Lake Nona has you covered. In fact, a delightful array of recreational opportunities and activities have been built into the foundation of this award-winning, master-planned community. And with more than 2,800 acres of green space, there's plenty of room to create diversions all your own.
Lake Nona has more that 1,000 acres of scenic waterways, affording you endless days of boating, fishing and the tranquility of nature..
Like to jog, power-walk, hike or bike ride? Lake Nona provides 44 miles of paved and unpaved trails for you to explore. There's also plenty of golf, tennis and family friendly parks. The local YMCA adds a full complement of sports, recreation, planned activities and other programs. Numerous swimming pools and a planned Aquatic Center allow residents of all ages to have fun and keep fit. And for added excitement, the Laureate Park Village Center is coming soon to Lake Nona! Featuring a fitness facility, restaurant, multi-purpose building and two sparkling pools for family friendly fun.
Lake Nona is woven seamlessly into the world-famous lifestyle of Orlando Florida. And because the community is just minutes from Orlando Regional Airport, travel to destinations around the globe is a breeze. Schedule your appointment today and discover why Laureate Park at Lake Nona is the perfect place to call your home.
Click here to download Village Center Site Plan