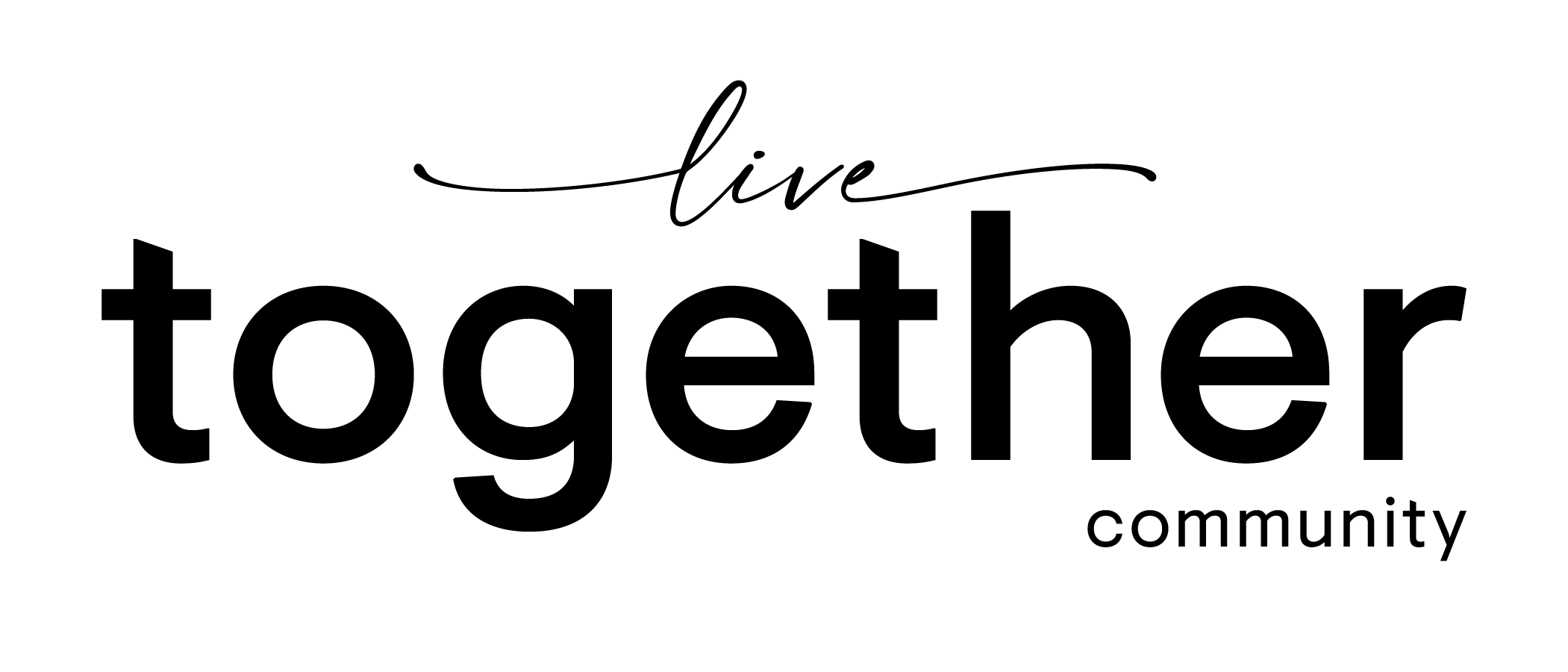 This is why living in downtown Calgary is so amazing
One of the great things about living in the downtown area of a dynamic city like Calgary is having access to all the good things in life – like restaurants, shopping, business and pretty much every convenience and experience you can think of.
The neighbourhood in and around The International – the iconic International Hotel now reimagined as the city's coolest rental apartments – is truly connected to the core. Aside from the ultra-convenient +15 network of covered walkways that span 18 km (note: no boots or winter jackets required!), there are so many cultural experiences and diversions all within a few minutes of downtown. Let's explore.
18 minutes from a cultural icon
When you live right downtown, you're one of the lucky few who get to take in the best of the city just by venturing a few blocks from home. The New Central Library is one such spot that is as much a cultural icon as it is a functional place. With over 24,000 sq. ft. of flexible, beautifully designed space right near City Hall in the trendy East Village of Calgary, this is where you'll find over 450,000 books, more than 30 free community meeting spaces, a performance hall, children's library, a dedicated space for teens, recording studios and much, much more.
The vision is "To Inspire All" as a destination for locals and tourists alike to think, dream, explore and become. No wonder it was chosen by Architectural Digest as one of the most anticipated projects of 2018 and one of the world's most futuristic libraries!
We've rounded up a few more art and entertainment options that will elicit oohs and aahs in and around Calgary's downtown core:
• Stephen Lowe Art Gallery – peruse original fine art from over 60 distinguished Canadian artists.
• Eau Claire Market – shop an eclectic assortment of specialty stores, boutiques and restaurants.
• The New Gallery – this artist-run gallery provides opportunities for artists that foster social and political art practices and educates audiences through contemporary art.
• Studio Bell, National Music Centre – this stunning building is worth exploring simply for the architecture, but you'll appreciate and feel the mission to "amplify the love, sharing and understanding of music".
• The Bow – known as the best skyscraper in Canada, this is truly Calgary's most beautiful and recognizable building, and can be seen from pretty much anywhere in the city.
• CORE Shopping Centre – Calgary's luxury shopping centre just happens to be right downtown – and connected to the +15. How convenient!
• Olympic Plaza – built for the 1988 Olympic Winter Games, the Plaza has the only refrigerated outdoor skating surface in the city.
• Century Gardens – a perfect spot for a little quiet time amidst the hustle and bustle of the busy downtown.
• McDougall Centre – currently a provincial government office and meeting space, this Beaux-Arts style historic building first opened its doors to students in 1907.
• Vertigo Theatre – this downtown theatre at the base of Calgary Tower has been entertaining audiences for 43 years with a wide range of thrilling and engaging shows.
13 minutes from a lazy Sunday brunch
Oooh, brunch! How we love thee. Is there anything better than waking up late on a Sunday after a busy week (and social weekend) and indulging in the perfect combo of breakfast and lunch? We think not.
When you live in downtown Calgary, you're close to Eau Claire's culinary scene – and the Alforno Bakery & Café (part of the much-loved Teatro Group of restaurants) lets you settle into a leisurely catch-up with friends over things like dreamy mushroom & brie eggs benedict. Mmmm. If you're solo, you can swing by for a freshly-baked pastry and latté before strolling along the river and taking in the last few hours of the weekend before the Sunday scaries set in. This café can also help you extend that feeling into evening with a cozy-up by the fireplace, a glass of wine and a bowl of house-made pasta.
There are lots of other great coffee shops and dessert options nearby to get you going:
• Monogram Coffee – this cool coffee shop has three locations in Calgary and is the passion of an award-winning team brought together by the belief that "exceptional coffee should inspire wonder and warmth".
• Analog Coffee – featuring delicious coffee from Fratello Coffee Roasters, there are six locations in the city including just two blocks from The International, serving up baked goods, cheese boards, soups and more. You can even treat yourself to a beer or glass of wine at its Westman Village location.
• Caffè Artigiano – love craft roasted, artisan Italian coffee? Find it here at this sustainable coffee producer at 6th Ave SW.
• Good Earth Coffeehouse – serving exceptional coffee and wholesome food, you can't go wrong with either one at Good Earth.
• Creamery – what better way to top off brunch than with yummy ice cream? Pick up a treat at 200 Barclay Parade SW.
• Cookies by George – who says you can't have ice cream and cookies for brunch?
08 minutes from a late-night cocktail
When it comes to after-hours diversions, downtown Calgary is the place to be. In fact, some of the best cocktail creations can be found in an eclectic 1960s basement lounge with a cool, mid-century vibe. The Wednesday Room is where you'll sip everything from the classic old-fashioned to a long list of creative concoctions – and the menu is equally impressive. With its unique selection of small and large sharing plates, this may very well be the ideal lounge (or perfect meeting spot) that keeps you coming back again and again.
We've gathered up a few other recommendations right downtown – from beer to bubbles:
• Pig and Duke – a true Canadian pub that boasts Celtic flair, they promise great drinks, great food and a great time.
• James Joyce Irish Pub & Restaurant – this authentic Irish Pub not only has great brews on tap, they've collected hundreds of artifacts from Ireland to put on display.
• The Unicorn – three bars over three floors. You're sure to have a ton of fun here.
• UNTITLED Champagne Lounge – sophisticated, charming and stylish – you'll find it all here, with lots of bubbles.
• National Beerhall – perfectly located in the heart of downtown, this is Canada's largest rooftop patio. Need we say more?
• Last Best Brewing & Distilling – this brewery and distillery takes itself seriously – bringing the very best craft beers and spirits to the table.
• Local 522 Public Tavern & Kitchen – as the name suggests, this is pretty much your local hangout, with a great mix of food, beer and conversation.
• Bridgette Bar – Calgary really does have a fantastic cocktail culture, and this prohibition-inspired bar lives up to it. Sip and savour while taking in the insta-worthy mid-century modern décor.
07 minutes from a riverside escape
One of the great things about downtown Calgary is the proximity to the mountains (yep, only about an hour away and visible in all directions) and the abundance of nature all around. Just a few minutes from The International apartments downtown, you'll find yourself at Prince's Island Park – a true urban oasis that connects people with nature and sees cultural, recreational and educational activities all year long.
Amongst picnickers, bike riders and lunch time strollers, you'll come upon the River Café – a Calgary institution that continues to top many restaurant award lists. Here you can order a picnic basket to go, or plan a special meal indoors before you wander along the river pathways and take in the spectacular skyline. Hmmm, we sense the perfect date night…
As we've previously mentioned, Calgary has truly morphed into a foodie's paradise, with a phenomenal mix of haute cuisine and local eateries. The best part is, many of them can be found right in the downtown core:
• OEB Breakfast CO. – make the most of the first meal of the day with a chef-driven menu that's satisfying and delicious.
• Sunterra Market – not so much a restaurant, but restaurant-quality pickup at a pretty market filled to the brim with goodies and essentials.
• Workshop Kitchen + Culture – continually rated as one of the top restaurants in Canada, try the "No Menu Monday" for a meal that's sure to surprise and delight.
• Minas Brazilian Steakhouse – bringing traditional cuisine from the heart of Southeast Brazil, enjoy a delicious selection of meats served tableside on skewers. Yum!
• One18 Empire – this whiskey-inspired bar and restaurant is all about sharing, so best to bring along a friend.
• Palomino Smokehouse – wish barbeque season would never end? You've come to the right place.
• SALTLIK Calgary – a "rare" steakhouse experience awaits right downtown – which is fitting for a province known for its beef.
• Paper St. – elevated street food inspired by the owners' travels will have you making your way back here time and again.
Living in downtown Calgary is pretty amazing
With diversions aplenty, top-notch restaurants, recreation and social opportunities in every direction, the benefits of living in the centre of a dynamic city like Calgary are truly endless. Of course, venturing just outside the core is also pretty amazing (think Banff, Canmore and Kananaskis), but we're partial to what you'll find right here in the middle of it all.