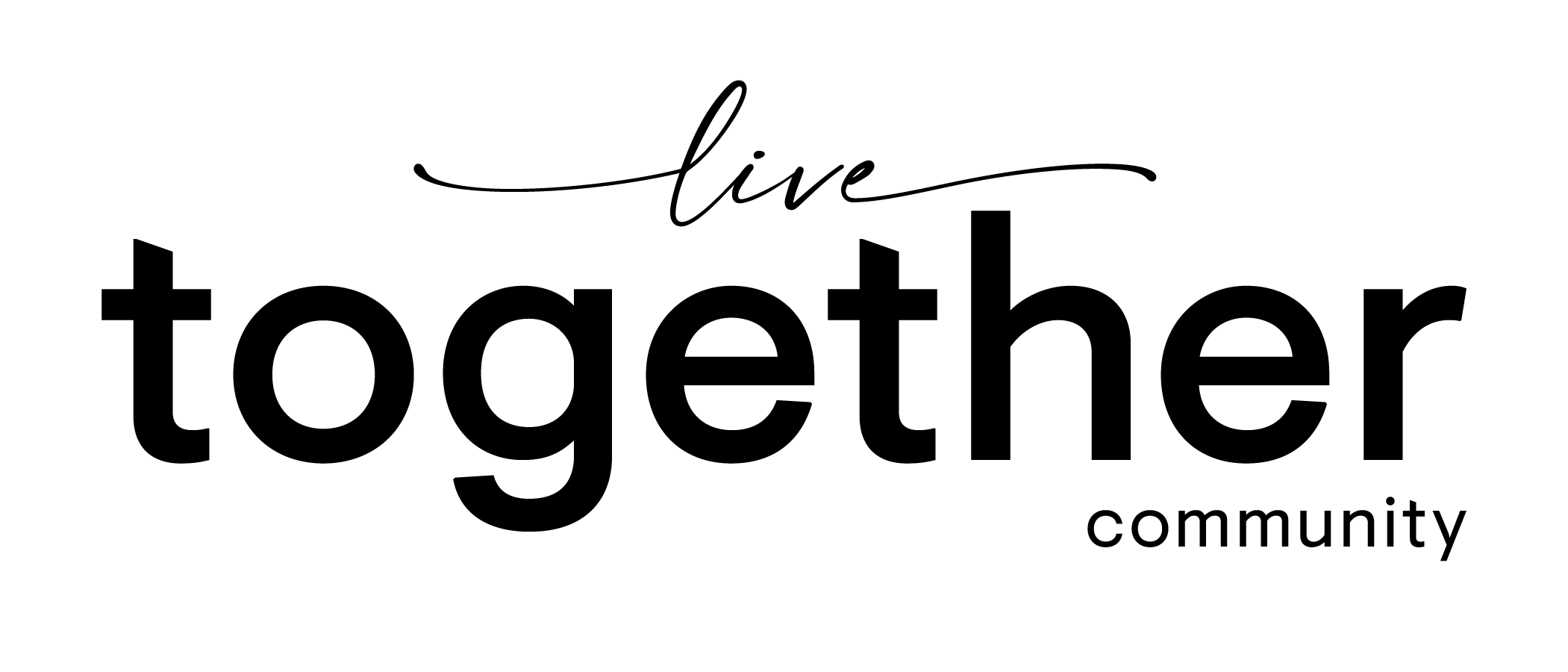 The best of King West, Toronto's Fashion District
King West in Toronto – a vibrant, fast growing neighbourhood filled with busy, energetic young professionals who love to live, work and play all in close proximity.
Nestled between Queen Street West and City Place districts in Toronto, the vibrant square of King West spans from Queen and Bathurst streets to Front Street and Spadina Avenue. This part of the city offers a ton of things to do – including local eats and coffee shops, specialty fitness studios and grocery stores, entertainment day and night, and miscellaneous amenities like nail salons and eclectic boutique shopping locations.
Living in the King West neighbourhood of Toronto means almost never having to leave. And after you check out this list of top spots in Toronto's Fashion District, you won't ever want to (and if you don't live there, you might want to
move there soon
!).
While we have an expansive list of things to do on Niagara West's apartment rentals page, we're focusing on our favourite bunch, along with a little summary of each local spot and why you'll want to check it out.
Local eats, patios and rooftops
Image Credit: blogTO
Photo: Kōst restaurant on the rooftop of the Bisha Hotel
One thing that's plentiful in the King West neighbourhood of Toronto? Local restaurants, patios and rooftops. We've created two top ten lists here depending on whether you're in the mood for food or drinks with a view.
Here's our recommended list of the top places to eat in the Toronto neighbourhood of King West:
1. Gusto 101: 101 Portland Street
• Gusto 101 serves Southern Italian classics that highlight their quality ingredients. Plus, the interiors are beautiful and it has a great atmosphere. (Psst – they're on our list of top rooftops in King West, too!)
2. Lee: 601 King Street West
• Susur Lee's flagship restaurant serves creative Asian and French-influenced small plates meant for sharing (although you might end up wanting these dishes all for yourself).
3. Buca: 604 King Street West
• A bit on the pricier side, but totally worth it. Buca puts a spin on traditional Italian food, with adventurous dishes in a hip atmosphere.
4. Bar Buca: 75 Portland Street
• Nearby to Buca, you'll find Bar Buca, a more relaxed and casual, Italian-inspired bar & café with specialty cocktails and menu of smaller dishes.
5. Bar Wellington: 520 Wellington Street West
• The locals call it "Bar Welly" and the food could not be better. Built in 1891, this relaxed and fun local gastropub offers classic fare with a twist.
6. Campechano: 504 Adelaide Street West
• A more causal, Mexican cuisine restaurant serving homemade tortillas and drinks in a laid-back, bright space.
7. Wilbur Mexicana: 552 King Street West
• Wilbur offers Mexican street food that can be grabbed while on-the-go, eaten inside or enjoyed on their patio. Just make sure you show up before the hangry kicks in, as there's usually a line-up out the door for their delicious tacos, burritos and margaritas.
8. Marben: 488 Wellington Street West (Permanently closed)
• This modern, industrial-style restaurant serves gastropub Canadian comfort food with a British influence – yum! The décor is cute, too.
9. Pizzeria Libretto: 545 King Street West
• Not only is Pizzeria Libretto's food delicious, but they uniquely offer gluten free, dairy free, nut free, vegetarian and vegan options. They focus on local, quality ingredients and believe in being kind to each other, the community and the environment, which we love (even more than pizza).
10. Baro: 485 King Street West
• Baro serves creative Latin dishes and cocktails in an old, restored brick building full of charm and eclectic décor.
11. Jacobs & Co. Steakhouse: 12 Brant Street
• Elegant steakhouse with a piano bar. You want to go to Jacobs & Co. for the steak alone – the online reviews speak to how perfect the aged steaks are at this King West restaurant.
12. Le Sélect: 432 Wellington Street West
• With comforting classics and an excellent wine list, this elegant restaurant focuses on the art of cooking that starts at the source. Le Sélect supports sustainable farming, aquaculture and fisheries (among many other healthy, sustainable food practices), and cares about the food they're serving to their customers. That's definitely something we can get behind!
13. Beast Restaurant: 96 Tecumseth Street
• Beast serves what it sounds like it would – lots of meat and all of it, focusing on whole beast preparations and local, Canadian meats. With a weekly changing dinner menu by Chef Scott Vivian, this restaurant celebrates Ontario's local farmers and producers.
14. Cibo Wine Bar: 522 King Street West
• With authentic Italian cuisine, Cibo has a relaxed ambiance and friendly service. Their homemade pastas and fire oven pizzas are must-haves, and we wouldn't suggest skipping dessert.
15. 1 Kitchen: 51 Bathurst Street
• The 1 Hotel's farm-to-table restaurant cooks up fresh, local, sustainably sourced meals. The best part is? Whatever you don't finish, becomes fertilizer for their amazing plant-filled ceiling!
16. Rodney's Oyster House: 469 King Street West
• Oysters and champagne, anyone? Rodney's Oyster House is a classic, casual eatery specializing in oysters and seasonal seafood dishes. Make sure you book a reservation ahead of time at this popular, busy spot!
17. WVRST King West: 609 King Street West
• With a German beer hall vibe, WVRST is a self-service spot known for its sausages, fries, and craft brews.
18. Labora Restaurant & Bar: 433 King Street West
• Rated one of the top restaurants in King West by Toronto Life, Labora's menu features seafood and modern Spanish dishes in the heart of Toronto's King West neighbourhood.
19. Chubby's Jamaican Kitchen: 104 Portland Street
• Chubby's had to be included in our list for their highly rated Jerk chicken, curries and Jamaican snacks (plus, they have topical cocktails!). With trendy and colourful interiors, if you like spicy chicken and Jamaican food, you'll have to check this restaurant out!
Our next list is more focused on the best patios and rooftops in King West, because we know that great patios are almost as important as good food (especially during the summer season)! We've pulled together a randomly ranked list based on how great the views (and drinks) are at these King West restaurants and pubs.
1. Figo: 295 Adelaide Street West
• While this restaurant has delicious Italian food and beautiful interiors, the thin-crust pizzas and homemade pastas are best enjoyed on their patio, at the corner of Adelaide Street West and John Street.
2. Patria: 478 King Street West
• Patria is a tried-and-true, delicious every time, Spanish cuisine restaurant with a large, bright and beautiful patio that's hidden from the street. While most days you can enjoy tapas dishes like Spanish potatoes, bombas (essentially deep fried mashes potatoes and chorizo balls) and croquetas that truly melt in your mouth, they have $20 bottomless mimosas with brunch on the weekends. Yup, you read that right.
3. The Keg Steakhouse + Bar: 560 King Street West
• While The Keg's classics are similar at most chains you'll go to, the King West location has a cozy and casual patio that looks out onto King Street. You can't go wrong with people watching while eating a steak or the famous Keg nachos, can you?
4. Hey Lucy: 295 King Street West
• While this cozy and stylish Italian fare and martini bar is open all year around, there's a hidden rooftop patio with booths open to the sky that's perfect for the summertime. Try their mac 'n' cheese balls covered in rosé sauce, you'll miss them as soon as they're gone.
5. Rooftop Lounge: 550 Wellington Street West
• The 1 Hotel rooftop bar has sweeping views of the downtown cityscape, an infinity pool and live entertainment on Thursdays, Fridays and Saturdays. It's a trendy place with creative cocktails and stylish furniture, and the views are so worth the visit.
6. The Underground Rooftop: 365 King Street West
• While during the colder seasons this is technically a dive bar, there's a fun, relaxed, fair-sized rooftop patio in the summer that has great views. The food isn't bad (standard pub food), the drinks aren't expensive, and the music is lively! Head to the 6th floor when you arrive and you'll see what we're talking about.
7. Lavelle: 627 King Street West
• Lavelle is described as a swanky rooftop patio with a pool, bar and restaurant. Serving modern French fare, the vibe is trendy and the views of the skyline and CN Tower are stunning.
8. Kōst: 80 Blue Jays Way, 44th Floor
• Located on the 44th floor of Toronto's Bisha Hotel, Kōst is a beautiful restaurant with towering, panoramic views of the city. Serving seasonal dishes inspired by Bajan cuisine, the rooftop features reclining pool chairs, an infinity pool, and views of the CN Tower and waterfront that apparently make you feel like you're floating above the city.
9. Gusto 101: 101 Portland Street
• Not only does this restaurant top our list of best eats in King West, but the expansive rooftop boasts plenty of space and has a retractable roof – so fun!
10. The Porch: 250 Adelaide Street West
• Above the Rock 'n' Horse Saloon, people go here specifically for the views of the CN Tower (and the bucket drinks). A bit on the pricier side, The Porch has snack food items, fun drinks and a laid-back, just-finished-work kind of vibe, and is worth the visit for the views alone.
11. The Old York Bar & Grill: 167 Niagara Street
• With pub food classics and a low-key, more chill vibe, this bar and grill on Niagara Street in Toronto has a seasonal patio and claims to be "the friendliest neighbourhood bar in the world" – so that must mean something!
12. Ovest: 788 King Street West
• Ovest is a large, sleek Italian eatery that hosts a healthy wine selection and serves wood-oven pizzas, pastas and carpaccio. Plus, they have a street front patio for the warmer months, so you can enjoy their large wine selection with some entertainment on the side.
13. The Citizen: 522 King Street West
• The Citizen has a patio and restaurant with (a reputation of) amazing food by day, and is known to be a fun nightclub and bar for King Westers by night.
So there you have it – our list of the top restaurants, patios and rooftops in the King West area of Toronto. Feel free to start at the top and work your way through – they're all worth checking out!
Coffee shops and cafés
While you could likely grab a cappuccino or latté at many of the restaurants listed above, here are the places dedicated to serving a variety of coffee and tea options to check out in the King West neighbourhood.
1. Nook Café: 469A King Street West
• A cozy basement shop serving (extremely) well-priced sandwiches, salads, smoothies and espresso drinks.
2. Portland Variety: 587 King Street West
• A charming café in the morning and daytime serving quality espresso, pastries and baked goods, ready-to-go breakfasts, and dine-in breakfasts, lunches and dinners.
3. Jimmy's Coffee: 100 Portland Street
• A small and cozy (but bustling) café serving brewed coffee, espresso and baked goods to satisfy all your caffeine and sweet-tooth needs.
4. SOMA Chocolatemaker: 443 King Street West
• SOMA is a high-end chocolatier, known for serving top quality small-batch sweets, gelato, cookies and drinking chocolate (hot chocolate) – yum!
5. Forget Me Not Café: 506 Adelaide Street West
• At Adelaide and Portland streets, this tiny and cute café serves iced and warm matcha, espresso drinks (including fun lattés like the Nutella Latté!), various food items (like vegan s'mores cookies and butter croissants) and little gifts.
6. Central Café – Toronto Inc.: 52 Bathurst Street
• With pretty interiors, this themed coffee shop and hangout spot plays off the name "Central Perk" from the show Friends. How fun is that?
7. Thor Espresso Bar: 35 Bathurst Street
• A small, bright café serving espresso-based drinks, pastries and sandwiches to-go or for eating in near King and Bathurst.
8. Starbucks: 527-529 King Street West
• Not much to explain here, a Starbucks is a Starbucks! Perfect for teas, coffees, and little eats on-the-go.
9. Aroma Espresso Bar: 430 King Street West
• Serving your morning coffee and tea, the Aroma on King West also has a patio, so you can enjoy one of their delicious salads or order a coffee and work outside in the sun.
10. Quantum Coffee: 460 King Street West
• With espresso-based drinks and pour-over coffees, this café inside the newly restored heritage building in King West serves pastries and little nibbles in a trendy, bright setting.
King West entertainment - day and night
The neighbourhood of King West is known as a hub for work and play in the Six. After 5 pm, it transforms into a purely play area. There's a lot to do in the day and nighttime – so we've split the lists up accordingly. Enjoy!
What to do during the day in the neighbourhood of King Street West, Toronto:
1. stackt market: 28 Bathurst Street
• The new, modular market in downtown Toronto at Bathurst and Front streets, hosts vendors of all types inside shipping containers – including food and drink, shopping (apparel, accessories, specialty grocers), a community garden, art exhibits, and so much more. As this is still a brand new marketplace, the possibilities are still partially unknown – and we're so excited to find out what's coming in this space!
2. Fort York National Historic Site: 250 Fort York Boulevard
• The historic site of military fortifications and buildings west of downtown Toronto, is Canada's largest collection of original War of 1812 buildings and 1813 battle site.
3. Toronto Music Garden: 479 Queens Quay West
• One of Toronto's most enchanting locations, this garden is inspired by Bach's First Suite for Unaccompanied Cello, where each dance movement within the suite corresponds to a different section of the garden. It's beautiful and worth the visit!
4. Lake Shore Boulevard cycling and walking paths: Lake Shore Boulevard West
• This path follows along Lake Ontario and has amazing views! Walk towards the water from King West and you'll meet the trail that you can walk, jog or bike along at any time of day.
5. Rogers Centre: 1 Blue Jays Way
• Especially as we head into the summer, the Rogers Centre is the venue to catch a baseball game (or a Toronto Blue Jays fly ball), a concert, or other events throughout the year.
6. Scotiabank Arena: 40 Bay Street
• Formerly known as the Air Canada Centre, this arena is a hub for basketball, hockey, and other sports games, concerts and entertainment, and speakers from around the world.
7. LOST Canada: 685 Queen Street West
• LOST Canada is an escape room venue where players are locked inside a series of rooms and work together to escape. Such a fun, team building challenge!
8. CN Tower: 301 Front Street West
• If you've never been to the top of the CN Tower, it's a must to experience 360 degree views of the City of Toronto. There's also a restaurant at the top where views can be enjoyed along with a yummy meal.
9. Ripley's Aquarium: 288 Bremner Boulevard
• This is a public aquarium in Toronto, with 20,000 sea animals and creatures to see! It doesn't matter how young (or old) you are, this is an amazing experience.
10. Roy Thomson Hall: 60 Simcoe Street
• A beautiful, historic concert hall in Toronto, home to the Toronto Symphony Orchestra, which hosts entertainment and musical events all year.
11. Art Gallery of Ontario: 317 Dundas Street West
• An art museum in Toronto that's home to nearly 95,000 works from the first century to present day, this venue hosts events and is open to the public to explore beautiful works of art all year around.
12. Gallery 44: 401 Richmond Street West
• This art gallery in the King West area of Toronto is a non-profit, artist-run centre for contemporary photography, committed to the advancement of contemporary art.
13. Toronto Islands: 9 Queens Quay West
• To get to the Toronto Islands where events, beaches, food and drink vendors, gardens and other activities will greet you, head to the Jack Layton Ferry Terminal, and be prepared to spend a fun, sunshine-filled day there in the summertime.
14. Factory Theatre: 125 Bathurst Street
• A theatre committed to bringing new and diverse Canadian voices to the stage. This theatre has been known as the "Home of the Canadian Playwright" for over 40 years and has produced more than 300 new Canadian plays.
Image Credit: blogTO
Nighttime entertainment is plentiful in King West. These spots are a bit more self-explanatory – good vibes, fun music, and pub-style eats and drinks. Here are some of the top spots right now:
1. The Second City Toronto: 51 Mercer Street
2. The Citizen: 522 King Street West
3. Petty Cash: 487 Adelaide Street West
4. Gatsby's Speakeasy: 82 Bathurst Street
5. SPIN Toronto: 461 King Street West
6. Banknote Bar: 663 King Street West
7. Bar Wellington: 520 Wellington Street West
8. Brassaii: 461 King Street West
9. Early Mercy: 540 King Street West
10. The Cloak Bar: 488 Wellington Street West
11. EFS Social Club: 647 King Street West
12. Everleigh: 580 King Street West
13. Wide Open: 139A Spadina Avenue
Get your fitness on in King West
Image Credit: elle fitness and social
We think in an area filled with energetic, young professionals who work hard and play harder, fitness is an equally important feature!
Here are some fitness spots to look into in Toronto's Fashion District:
1. SAANA Yoga: 577 Wellington Street West
2. Hoame: 430 Adelaide Street West
3. The Quiet Company: 511 King Street West
4. Elle Fitness: 580 King Street West
5. SoulCycle Toronto: 435 King Street West
6. Imprint Pilates: 101 Spadina Avenue #103
7. Quad Spin: 580 King Street West
8. Barre3: 430 Adelaide Street West
9. GoodLife Fitness: 85 Hanna Avenue
10. Studio Fitness: 74 Bathurst Street
11. CrossFit 416: 390 Queens Quay West #112
12. Fit Factory Fitness: 373 King Street West
13. Fuel Training Club: 45 Camden Street
14. Old School Muay Thai: 45 Camden Street #200
Nail and hair salons and spas in King West
Image Credit: blogTO
King West serves it all – and grooming is an important perk many enjoy. There are some top-notch nail salons, spas, barbers, and hair salons in this neighbourhood, so here's a list of a few of the top places to go.
1. Organic Nail Bar: 35 Bathurst Street
2. Beauty Line Nail Spa: 100-465 King Street West
3. Her Majesty's Pleasure: 556 King Street West
4. Aiyana Nail Spa: 673 Queen Street West
5. Body Blitz Spa West: 471 Adelaide Street West
6. Blo Blow Dry Bar: 626 King Street West #102
7. Good Hearts Salon and Spa: 789 King Street West
8. Mankind Grooming Barber Shop: 477 Richmond Street West #103
9. Empire Barbershop Toronto: 423 Queen Street West #105
10. Steinberg John & Associates Studio: 585 King Street West
11. Strut Studio: 822 Richmond Street West
Shopping and boutiques
Image Credit: blogTO
You'll find shopping of all kinds in the King West area – in addition to the newly opened stackt market (with lots of interesting and eclectic vendors to choose from), there's a wide array of clothing, shoe and handbag, active wear, and décor and design shops within close proximity, many located a short walk north from King, on Queen Street West.
Here's a list of some of the top stores in the area to suit your shopping needs:
1. Shops at King Liberty: 85 Hanna Avenue
2. Gotstyle: 62 Bathurst Street
3. Perfect Leather Goods Ltd.: 555 King Street West
4. John Fluevog Shoes: 686 Queen Street West
5. CF Eaton Centre: 220 Yonge Street
6. Adidas: 389 Queen Street West
7. H&M: 427-429 Queen Street West
8. Oak + Fort: 666 Queen Street West
9. Kit and Ace: 779 Queen Street West
10. Coal Miner's Daughter: 744 Queen Street West
11. Winners: 40 King Street West
12. BlackToe Running: 95 Bathurst Street
13. Freda's Originals: 86 Bathurst Street
14. Lee Valley: 590 King Street West
15. DeSerres: 130 Spadina Avenue
16. HomeSense: 80-82 Spadina Avenue
17. Anthropologie: 761 Queen Street West
18. Structube: 1112 King Street West
Parks near King West
While the City of Toronto is always hustlin' and bustlin', there are still plentiful parks around to get that feeling of temporary escape! A little greenery can do one good, even if it's just to sit and drink your coffee or tea once in a while. And breathe!
Here are just a few of the parks in and around King West in Toronto:
1. Victoria Memorial Square Park: 10 Niagara Street Toronto
• Psst – our brand new apartment building opening September 2019, Niagara West, looks onto this park! If you need to place to rent in the King West neighbourhood, pre-leasing for September is happening right now for this amenity-rich, purpose-built rental building at King West and Bathurst Street.
2. Stanley Park: 890 King Street West
3. Clarence Square Park: 25 Clarence Square
4. Canoe Landing Park: 95 Fort York Boulevard
5. Garrison Common: 100 Garrison Road
6. Trinity Bellwoods Park: 790 Queen Street West
You'll never run out of things to see or do in King West, that's for sure. So get out there and explore! Have any questions or comments about our guide? Send us a message on Facebook.