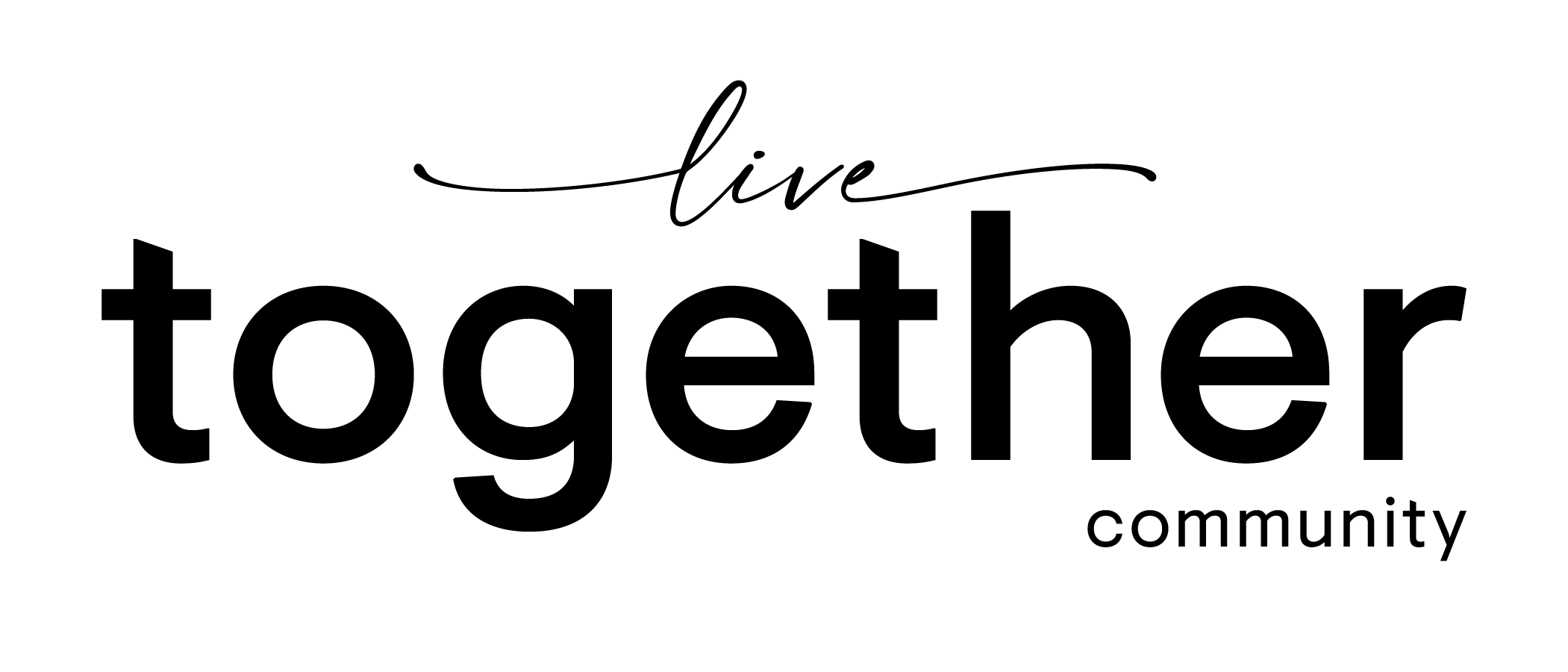 Montréal – the perfect balance of old and new
Montréal is one of the oldest cities in North America – and it's the perfect marriage between old and new. Historic landmarks stand firm alongside today's most dazzling architecture. Traditional French cafes and bistros share their quaint neighbourhoods with trendy, up-and-coming restaurants. And the many galleries and museums across town display both classic and contemporary art.
Whether you're in the mood for delicious food, taking in some culture, or lounging with friends on a terrace, every neighbourhood has what you're looking for. From the picturesque streets of the Plateau, the bustling markets in Little Italy, to the old commercial avenues in Côte-des-Neiges, you can never run out of things to do in Montréal. Here are some highlights you simply cannot miss out on.
Restaurants in Montréal
Image Credit: MTL Blog
Montréal is known for great food for a reason. Renowned chefs mingle with tiny bistro owners, and menus across the city boast classic and new cuisine. These are some of the best spots in town:
1. Montréal Plaza: 6230 St Hubert Street
• So much buzz surrounds this restaurant, known for its handsome décor and innovative approach to classic French cuisine. The presentation and flavours simply dazzle the senses. Go for the tasting menu!
2. Le Serpent: 257 Rue Prince
• Le Serpent is chic and modern, with lofty ceilings and windows. Behind the décor and presentation, the flavours are warm and comforting. A great place for delicious pasta and seafood.
3. Garde Manger: 408 St Francois-Xavier Street
• Nestled on a tiny corner in Old Montréal, Chef Chuck Hughes's restaurant is a hip spot for excellent seafood, an impressive wine selection, and tasty cocktails.
4. Foxy: 1638 Notre-Dame Street West
• If you want food from wood burning ovens and charcoal grills, then search no more. Foxy offers fresh and seasonal fare with great creativity and flavour. Great spot for date night!
5. Larry's: 9 Fairmount Avenue East
• Larry's is a tiny, modern bistro offering great charcuterie and small plates with excellent wine and beer selections.
6. Nora Gray: 1391 St Jacques Road
• Focusing on classic southern Italian cuisine and wines in a chic yet charming atmosphere.
7. Joe Beef: 2491 Notre-Dame Street West
• A Montréal staple, Chef Dave McMillan's Joe Beef is a busy spot known for excellent market fare and local ingredients. Check out the awesome garden terrace during the summer season.
8. Maison Publique: 4720 Rue Marquette
• Chef Derek Dammann's small brasserie inspired restaurant sits on a quiet street slinging out creative pub-inspired dishes. They also do brunch on the weekends!
9. Luciano's: 1212 Rue St Zotique
• You'll feel like you're at a dinner party in someone's home. Excellent homemade pasta with the warmest service in town.
10. Elena: 5090 Notre-Dame Street West
• From the owners of Nora Gray, Elena is a sleek and hip spot for natural wines and a wood-burning oven pizza.
11. Impasto: 48 Rue Dante
• With its faultless décor, Impasto is the place for elevated spins on traditional Italian cuisine.
12. Park: 378 Victoria Avenue
• Known for exquisite sushi and polished Japanese fusion, Park restaurant continues to excel in presentation and flavour.
13. Le Bremner: 361 St Paul Street East
• Sister restaurant to Garde Manger, Le Bremner is a hidden gem in Old Montréal focusing on an eclectic menu of local fare and seafood. A good place to stick around after dinner for drinks!
14. Lawrence: 5201 St Laurent Boulevard
• A real farm to table restaurant concentrating on locally sourced ingredients within a stylish yet laidback atmosphere. (Look for their new butchery nearby. Oh yeah, they also own Larry's!)
15. Candide: 551 St Martin Street
• Within a beautifully renovated old church, Candide offers a full dining experience with their seasonally based tasting menu.
16. Taverne on the Square: 1 Westmount Square
• A good balance between classy and casual for when you just need a perfectly cooked steak or bowl of fresh pasta.
17. Posher Restaurant: 5410 Côte-des-Neiges Road
• This cool and trendy Japanese fusion bar has bottles of whiskey hanging from the ceiling! A fun place to share plates and sushi platters with friends.
18. Chez Boss et Fils: 3610 Wellington Street
• Walking into this restaurant is like walking into a polished and sculptured forest. Beautiful wood bar and tables with dark leather is the focus of the décor. With a creative and inspiring menu and wine list, this small yet experienced team will astonish your senses.
19. Cadet: 1431 St Laurent Boulevard
• Modern and creative dishes with local beer and natural wines. Located in the centre of downtown and open late, Cadet is the perfect spot to dine before or after a show.
Even with all the new energy buzzing around Montréal these days, it's impossible to forget the classics that have made this city iconic and make up its history. This is a short list dedicated to those timeless venues we'll never give up:
1. Schwartz's Deli: 3895 St Laurent Boulevard
• The only deli in Canada with a lineup outside the door every day. But the smoked meat is worth the wait. Don't forget to order a pickle on the side!
2. Beauty's: 93 Mont-Royal Avenue West
• Around since the 1940's, nothing has changed at Beauty's. They're still dishing out classic breakfast and lunch plates faster than anyone in town. The lineup looks daunting but it moves fast!
3. L'Express: 3927 St Denis Street
• This is the closest you'll get to Paris this side of the Atlantic. Classic bistro décor and French cuisine, and in true French style, they're open late.
4. Lemeac: 1045 Laurier Avenue West
• A beautifully designed French bistro off the beaten path. They offer a late night menu with a reduced fixed price.
Cafés and patisseries
Image by inkflo from Pixabay
You cannot understate the French influence in this multi-cultural city. The café culture still persists strongly today with old and new venues encapsulating the laissez-faire attitude of the city's dwellers as well as their ravenous appetite for good food and coffee. These are some of the most notable cafés and bakeries in Montréal right now:
1. Duc de Lorraine: 5002 Côte-des-Neiges Road
• This longstanding staple sits at the base of Mount Royal with a large patio in front. Excellent for breakfast and lunch.
2. Olive & Gourmando: 351 St Paul Street West
• Decadent pastries and freshly made sandwiches is the game here. There's often a lineup to dine in but it's worth the wait.
3. Confetti Café et Glaces: 26 Mount-Royal Avenue West
• The mismatched furniture and retro décor makes this a bohemian's paradise. They specialize in delicious homemade ice cream and pastries.
4. Chez Mere Grand: 800 Berri Street
• Undeniably tapping into the artsy vibe of the Plateau neighbourhood, Chex Mere Grand keeps things simple and low key but their dishes are always fun and flavourful.
5. September Surf: 2471 Notre-Dame Street West
• September Surf is the chameleon of cafés. It's a bright open space during the day and a cool spot for drinks at night. Their Snack Box pumps out everything from pancakes to salmon crudo. Look out for monthly events and occasionally, live music.
6. Cafe Olimpico: 124 St Viateur Crescent West
• Almost every local has been to Olimpico. No frills, classic Italian café in the hip neighbourhood of Mile-End (basically the Brooklyn of Montréal). Great patio during the summer. If there's a soccer game on, good luck finding a seat! Check out their new location in Old Montréal.
7. The Standard: 5135 Sherbrooke Street West
• Classy vibes here at The Standard. A bit on the austere side but the coffee and pastries are faultless. A good place to work or have a meeting.
8. McKiernan: 5524 St Patrick Street, #200
• A collaboration between Chefs Derek Damman (Maison Publique) and Dave McMillan (Joe Beef), this luncheonette is off the beaten path. In a wide open space and stylishly rustic, the menu is wide ranging from simple pastries and sandwiches to Nordic delicacies.
9. Rustique: 4615 Notre-Dame Street West
• It smells like heaven in this tiny and charming bakery. A great place to pick up dessert for a dinner party or to indulge on your own. They cater events as well.
10. Mamie Clafoutis: 1291 Avenue Van Horne
• With numerous locations across town, we prefer the original location in Outremont. Mamie exclusively works with organic mills in Quebec and produces classic French pastries and bread.
11. Café Bazin: 380 Victoria Avenue
• Part café, part bistro, this little well-groomed gem is fancy but welcoming. Perfect for a classic French bistro lunch or just an espresso and croissant. They also have catering services available.
12. Sweet Lees Rustic Bakery: 4150 Wellington Street
• Bringing home cooking to another level, Sweet Lees is popular for artisanal pastries and breads, and a great summer terrace.
Nightlife in Montréal
Image by LicorBeirao from Pixabay
It's a fact – people flock to Montréal for its nightlife. Classy lounges, hidden speakeasies, and reputable microbreweries, this city is simply alive and bustling after dark. While most venues speak for themselves, here a few that deserve mentioning:
1. Bar George: 1440 Drummond Street
• It used to be the lavish home of a 19th Century tycoon, now it's crowded by thirsty locals. Don't let the white-jacketed bartenders fool you. This place is fun! Great food here as well.
2. The Cold Room: Rue St Vincent (Old Montréal)
• Undeniable reliving the prohibition era, this basement venue is a bit tricky to find but it's worth the searching. Ring the doorbell and someone escorts you into a classy room with excellent cocktails.
3. Loic: 5001 Notre-Dame Street West
• A busy and chic wine bar popular as an after work venue among professionals and a favorite late–night haunt for the weekend warriors.
4. Dieu du Ciel: 29 Laurier Avenue
• One of the first microbrewery pubs in Montreal, Dieu du Ciel is constantly busy and always fun. A bit crowded, so don't bring your laptop.
5. Brasserie Harricana: 95 Jean-Talon Street West
• A more sophisticated looking pub, Harricana's selection of craft beer and menu is garnering a lot of buzz around town. When you want to avoid the riff raff, go here.
6. Bar Kabinet: 98 Laurier Avenue West
• Café during the day, incredible cocktails at night. If you're low key but want a sophisticated cocktail, Kabinet is right for you. There's also a beautiful wooded terrace in the warmer seasons.
7. Cloak Room Bar: 2175 Rue de la Montagne, #100
• Located behind a mirror next to a tailor shop in the centre of town, Cloak Room is a tiny speakeasy with no cocktail menu. Tell them what you like and they invent a drink for you on the spot. Their standards are uncompromising. Plan to stay for a while because all that creativity takes time!
8. Le Mal Necessaire: 1106B St Laurent Boulevard
• A tiki bar underneath a restaurant in Chinatown? Yep. You come here for fun and frothy drinks served in coconut shells and pineapples. It's like being on vacation!
9. Le Lab: 279 St Catherine Street East
• Do bartenders really toss around bottles and flip glasses in their hands like in the movies? At Le Lab they do. Easily the most creative cocktails in the city and a fun joint. Again, where there is creativity, things take time.
10. Terrasse Nelligan: 106 St Paul Street West
• The Nelligan Hotel in Old Montréal has a spacious terrace on their roof during the summer season and it's perfect for capturing a view of the city and the St. Lawrence River. Decent food and drinks, but really the highlight here is the view.
How to spend your days in the city of Montréal
Montréal is simply charming. You can literally spend your mornings and afternoons walking around aimlessly with no trouble finding landmarks, boutiques and galleries to wander into. Here's a list of things to fill up your days if you'd prefer to plan ahead:
1. Notre-Dame Basilica of Montréal: 110 Notre-Dame Street West
• The most visited church in Montreal (and there are a lot of them!), the historic Montréal Basilica is a wondrous sight. Be aware of the crowds during the summer.
2. The Montréal Museum of Fine Arts: 1380 Sherbrook Street West
• A marvellous blend of old and new architecture, this museum in the centre of town has an impressive permanent collection and globally respected exhibitions.
3. Botanical Gardens: 4101 Sherbrooke Street East
• A great excursion for the family, the array of exhibits and diversity in this garden is astounding. Check out the Lantern Festival in the fall for an evening jaunt and the Butterflies Go Free in early spring.
4. Jean-Talon Market: 7070 Henri Julien Avenue
• It's the biggest farmer's market in Montréal, located right in the middle of Little Italy. Good for picking up fresh produce, plants for home, or grabbing some lunch. Like all great markets, it gets crowded. Early morning is best if you want some peaceful shopping time.
5. Place des Arts: 175 St Catherine Street
• A venue for all genres and forms of art, you'll find concert, theatre, and dance events here all year round. The entire compound is extremely photo friendly so it's nice to just visit while you're strolling around town.
6. SOS Labyrinthe: Hangar 16 Vieux-Port, 360 Rue de la Commune East
• If you're walking around Old Montréal and need a little spontaneous fun, SOS is the trick. Not as elaborate as an escape room – it's more for letting loose and being silly.
7. La Ronde: 22 Chemin Macdonald
• Built during Expo 67, La Ronde is a small but fun-packed amusement park with many wild rides to lose your cool on. Weekends are crowded so a weekday is best.
8. MTelus: 59 St Catherine Street East
• Formerly known as Metropolis, this long-standing concert venue is where you'll catch your favorite band or musician coming through town.
9. Mount Royal: Centre of Town
• Ahh the mountain – undoubtedly the oldest landmark in town. Activity abounds here year round with hiking and biking in the warmer months, and snowshoeing and cross-country skiing in the winter. There are multiple ways to access the mountain but the most popular one is by the statue in Jeanne-Mance Park off Park Avenue.
10. Centre Bell: 1909 Canadiens-de- Montréal
• Go Habs! This is the sacred arena for Montréal's beloved Canadiens. You'll also catch major concerts here, too. To avoid parking dilemmas, Centre Bell is very accessible by the Metro, Montréal's underground train system.
11. Atwater Market: 138 Atwater Avenue
• Smaller yet more central than Jean-Talon, this farmer's market is perfectly located by the Lachine Canal and besides fresh produce it boasts some of the best lunch spots (Satay Brothers has the best pork buns, ever!).
12. Centaur Theatre Company: 453 St Francois-Xavier Street
• For the best theatre off Broadway, you need to check out the Centaur. Located in an old Bank in the heart of Old Montréal, this company works alongside new artists as well as established ones.
Parks in Montréal
Image by renatamarquesleitao0 from Pixabay
While there are parks littered across the city that are perfect for unwinding or meeting friends for wine and snacks (drinking in parks is permitted so long as you're eating as well), here are the more popular ones:
1. Park of Mount Royal: 1260 Remembrance Road
2. La Fontaine Park: 3819 Avenue Calixa-Lavallee
3. Jarry Park: 285 Rue Gary-Cartier
4. Parc Maisonneuve: 4601 Sherbrook Street East
5. Jeanne-Mance Park: 4422 L'Esplanade Avenue
6. Parc Jean Drapeau: 1 Circuit Gilles Villeneuve
7. Parc du Quai-de-La Tortue: 5681 Boulevard LaSalle
Fitness and health
There are countless venues, activities, and landmarks in Montréal, so the list could go on forever. But it's not all frolicking around and decadence in Montréal, fitness and self-care is a serious business here, too. Check out these locations to get your body healthy and in top shape:
1. Milesfit: 5962 Monkland Avenue
2. Report Fitness: 2290 Union Avenue
3. Enso Yoga: 1470 Peel Street, #100
4. Luna Yoga: 231 St Paul Street West, #200
5. Moda Yoga: 3863 St Laurent Boulevard, #205
6. MFO Training: 137 St Ferdinand Street, #120
7. Victoria Park Health Club: 376 Victoria Avenue
8. Meta 1111: 5440 Chemin Queen Mary, #103
9. Gym 76 Fight Club: 6342 Victoria Avenue
10. Shaolin Wing Chun Nam Anh Kung Fu: 5509 Côte-des-Neiges Road
11. Cadence Cycle: 100 Avenue Dresden
12. Nathalie Roy Pilates Studio: 5288A Waverly Street
13. Hard Knox: 3645 Notre-Dame Street West
14. Allez Up Centre D'escalade – Indoor Rock Climbing: 1555 St Patrick Street
15. The Spot – Parkour and Movement Training Centre: 5140 St Patrick Street
Spas and self-care
Image by Free-Photos from Pixabay
1. Spa Scandinave (Vieux Port): 71 de la Commune Street West
2. Bota Bota: Old Port of Montréal, de la Commune West & McGill Street
3. Strom Spa Nordique (Nun's Island): 1001 Boulevard de la Forêt
4. Annie Young Boutique Spa: 376 Victoria Avenue, #430
5. Au Premier Coiffure Spa: 5487 Monkland Avenue
6. Etiket Boutique: 1832 Sherbrooke Street West
7. Spa Cloud: 1744 William Street, #501
8. Spa Diva: 1455 Peel Street
9. Spa Ovarium: 400 Beaubien Street East
10. Spa Espace Nomad-Spa Montréal: 4660 St Laurent Boulevard
11. Buff Beauty Lab: 515 Atwater Avenue
12. The Ten Spot: 1368 Greene Avenue
Shopping and boutiques
This next list is for satisfying that shopping fix. Vintage furniture, comfy bookstores, chic boutiques – Montréal is a commercial haven. Check out these classics:
1. Holt Renfrew Ogilvy: 1307 St Catherine Street West
2. Alexis Nihon Plaza: 1500 Atwater Avenue
3. Le Centre Eaton de Montréal: 705 St Catherine Street West
4. Schreter's: 4358 St Laurent Boulevard
5. Rooney: 395 Notre-Dame Street West
6. Frank and Oak: 160 St Viateur Street East, #105
7. mO851 – Leather Goods: 3526 St Laurent Boulevard
8. La Petite Garconne: 3650 St Laurent Boulevard
9. WANT Apothecary, Westmount: 4960 Sherbrooke Street West
10. West Elm: 995 Wellington Street, #100
11. Ethan Allen: 998 Boulevard de Maisonneuve West
12. Zone Maison: 5555 Côte-des-Neiges Road
13. Kido Bebe: 4050 Jean-Talon Street West
14. Billie the Kid: 1001 Avenue Laurier West
15. Librairie Drawn & Quarterly: 211 Bernard Street West
16. Librairie Crossover Comics: 3560 Notre-Dame Street West
17. Annex Vintage: 56 St Viateur Street West
18. MEK Mile End Kicks Boutique: 5403 Park Avenue
19. Costco Wholesale: 300 Bridge Street
20. Montréal Moderne: 3975 St Catherine Street East
Côte-des-Neiges neighbourhood in Montréal
Image: Aerial shot of Rockhill apartments in Côte-des-Neiges neighbourhood
One area of Montréal that needs special mention – Côte-des-Neiges and its bordering neighbourhoods Outremont and Notre-Dame-de-Grâce (N.D.G.). Beautifully set alongside the northern base of the Mountain, Côte-des-Neiges and Outremont have idyllic tree lined residential streets that offer quiet, despite the lively commercial avenues nearby.
Beautiful landscapes are close – Beaver Lake atop the mountain is perfect for picnicking, the haunting and winding paths through Notre-Dame-des-Neiges Cemetery and the grounds of the University of Montréal are definitely worth exploring. Monkland Avenue in N.D.G. is a quaint but continually growing avenue that locals love. The restaurants and cafés are always full of young professionals and the boutiques and shops are some of the best in town. Does this all sound like exactly where you want to be? No problem – check out Rockhill rentals by Minto Apartments – right in the heart of Côte-des-Neiges.
Here's a short list of highlights in Côte-des-Neiges and its surrounding neighbourhoods.
1. Ermitage: 5024 Côte-des-Neiges Road
• One of the most unique restaurants in the city. It's hard to come across something as traditional as Ermitage, with its décor inspired by the Saint Petersburg Museum and serving classical Russian and European cuisine.
2. Snowdon Deli: 5265 Decarie Boulevard
• Another classic Montréal deli, serving all the staples from bagels and smoked meat, to Matzoh Ball soup in a very retro setting.
3. Gibeau Orange Julep: 7700 Decarie Boulevard
• Historical and quirky! There is a giant orange ball in Montréal and if you see it, you have arrived at the Julep. Around since the 1960's, the Julep is the place for your burger and fries fix and, of course, the famous Orange Julep drink.
4. St. Joseph's Oratory: 3800 Queen Mary Road
• Similar to the Sacre Coeur in Paris, the Oratory sits majestically atop the mountain and boasts a spectacular brass dome. The views from its grounds are nothing short of spectacular. It's a hike to the top, but very much worth it!
5. Damas Restaurant: 1201 Avenue Van Horne
• In the heart of Outremont, get ready for a sensory explosion of incredible Middle Eastern flavours and Persian-inspired décor. Let the crew at Damas take control with their tasting menu and you won't be disappointed.
Montréal is a city both immersed in history and humming with innovation. Everything from the cuisine to the architecture to the people thrives on an immense joie de vivre (meaning "joy of living"). There's never a dull moment in Montréal.