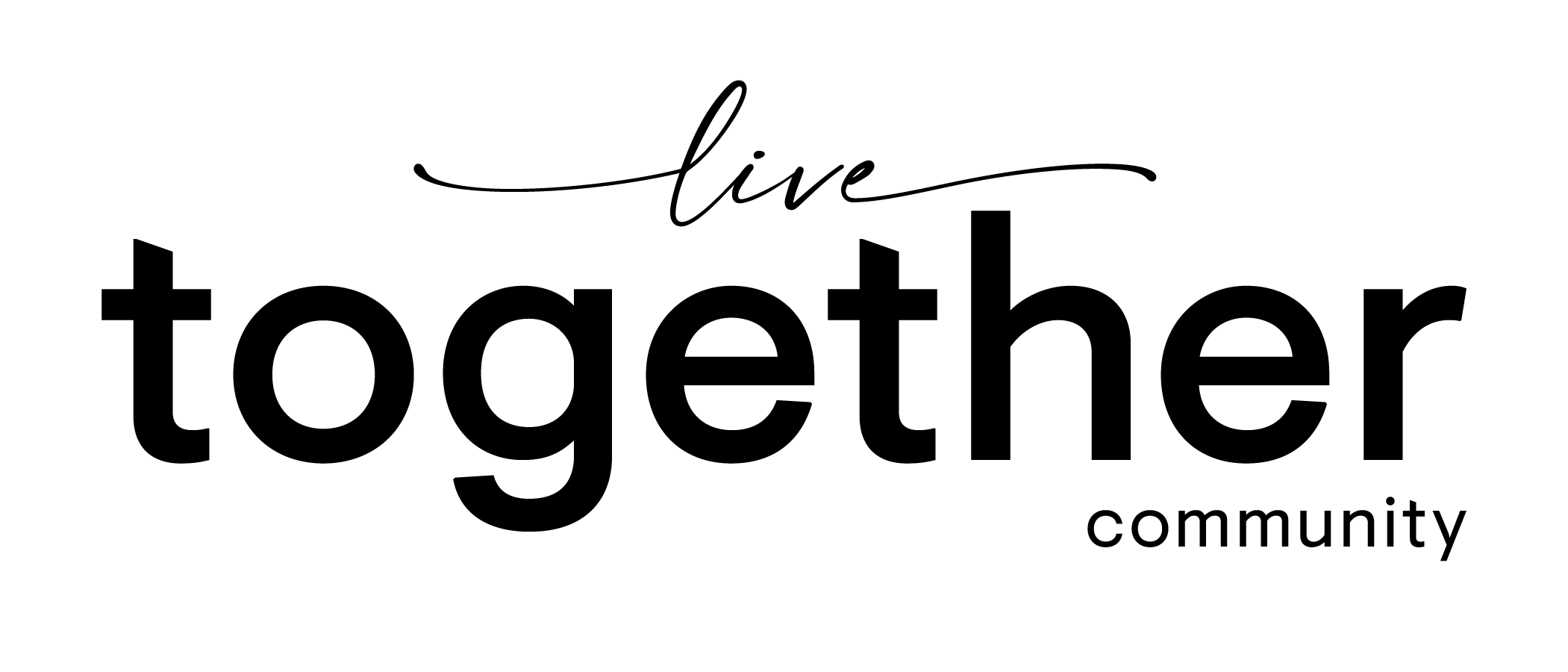 Local businesses across Canada to support this season
To encourage shopping local this holiday season, we did an Instagram poll to gather a list of favourite small businesses across Canada (there are a lot!). We received a great starter list of small businesses to support in all the cities Minto Apartments operates in, including Toronto & GTA, Ottawa, London, Montreal, Calgary and Edmonton.
There are way too many good ones to mention, so below are some ideas to remind us all to look local when searching for gifts. For a quick and simple way to find and shop local businesses, check out Etsy or do an online search of a local business guide in your area.
• If you have a favourite local business that you want to share, slide into our DMs on Facebook or Instagram (@mintoapartments) and we'll add them to the list!
Runnin' through the Six
Whether you buy local gifts, give local gift cards or donate to local charities – we strongly encourage everyone to shop local this year (and always). Here are some small businesses in Toronto to support right now:
• Anice Jewellery – unique, beautiful and affordable handmade collections in Toronto. They're making jewellery right up until December 24th, put your order in now!
• Bartholomew Bakery – located in Concord, has the best pastries ever, and they have contactless delivery. Win-win-win! Here's their website.
• bluboho – for the sweetest, handcrafted jewelry with free shipping across Canada. Amazing!
• Cocktail Emporium – gifts including ingredients, glassware, bar tools, gift sets and recipes for the cocktail lovers in your life! Check them out here.
• Collected Joy – for the loveliest mishmash of pretty things for your home. Click here to shop!
• Foli – Give the gift of beautiful houseplants delivered right to the receiver's door – how perfect? Search for your perfect plant here.
• Lumas Gallery – located in Yorkville, this is an independently female owned business with cute, well-priced prints! Shop gifts for others (and yourself) here.
• Manantler Craft Brewery – ships Ontario-wide and is here for all the beer lovers in your life. Explore what they offer here.
• Second Nature Boutique – this designer resale store has tons of beautiful fashion items at a great price. A sustainable yet stylish gift near Yonge and Eglinton.
• Shopwise – a sustainable and ethical fashion website where you can shop a variety of cute and quality clothing brands. Check them out here.
• Sneaky Dees – hands down the best nachos we've ever had. Before COVID-19, they had fun weekly events (so make sure to go there when it's all over!). For now, order online, buy gift cards, and support local while eating delicious Mexican cuisine!
• Sniffany & Co. – aside from the cutest name ever, Sniffany & Co offers the trendiest pet toys, apparel, treats, food and more in the Historic Distillery District. Take your pet shopping with you or buy a gift here – you'll be sure to find something fab.
• Sonic Boom – located in Kensington Market, find this eclectic mix of vinyl, CDs, cassettes, t-shirts, local demo tapes and nostalgic memorabilia from the 90s and earlier. Such a wide selection and a favourite among locals!
• The Overhaul – styling services offered virtually and in-person with a shopping and wardrobe specialist. Check her out on Instagram!
Heading North to Ottawa
Ottawa is a beautiful city filled with tons of local artists, breweries, clothing shops and more. Click here for a list of local breweries and below are some more amazing businesses!
• Alicja Confections – handmade chocolates, anyone? Yes please! Explore these artsy chocolates here.
• BBx Collection – located in the Byward Market, shop anything from sunglasses to beanies to clothes and beauty items. Lots of great gifts here!
• Black Squirrel Books – on Bank Street, this local book store offers a ton of great books, including a mystery box filled with books to keep your gift receiver entertained.
• K9 Kanteen – for the pet owners in your life. They're now offering free delivery in Ottawa and Gatineau, perfect! Shop here.
• Kindred Shop + Studio – unique local jewellery, mugs, stained glass, teas made in Ontario and more at this one-stop shop for gifts. Check out all that they offer here.
• Maker House Co. – a curated collection of local, handcrafted furniture and home items. Shop the perfect gifts, cards, craft kits and ornaments here.
• Mati – Mediterranean seafood dishes on Preston Street that are so delicious! Book a reservation or order online here.
• Rebel Petal – a go-to for stunning arrangements, beautiful home goods and fun gifts. Treat yourself or someone else here.
• Suzy Q – their website is cute and their specialty doughnuts are even better! Check them out here (warning: it will make you hungry!).
• She Shops Local – this website shares women-owned shops and service in Ottawa. Browse by category or location for some great local gift ideas.
• Shop Ottawa – another helpful site that shares and supports local businesses in the Ottawa area.
• Thyme & Again – incredible prepared foods, crazy good desserts, delicious coffee and great local gifts. Check it out here.
London, Ontario represents
In London, Ontario, there are a ton of local shops to grab holiday gifts plus little treats for yourself, too. Check out these small businesses in London:
• 10Eighteen – this independently owned and operated café is located in the heart of Old East Village, London. They have a "ready to go" menu for pickup and an online store for coffee beans and food (like chili, charcuterie boards, and shepherds' pie, yum!). Shop this café here.
• Attic Books – one of Canada's largest second-hand bookstores carrying books, maps, prints and more. Attic Books is sure to have a gift for that special someone in your life who loves to read!
• Back to the Fuchsia – in addition to the clever name, this local antique store carries quality vintage and antique items including furniture and home décor. They post great pictures and updates on their Facebook page here.
• Curiosities Gift Shop – is an independently owned and operated gift and women's wear shop in the heart of Wortley Village. They stock their shelves with the unusual and interesting from a variety of makers from across Ontario and Canada. Check them out here!
• Duck & Dodo – right downtown, shop this expansive antique and artisan market with tons of fun, personal and creative gift options.
• From Mars – this design and fashion store carries unconventional items for your closet including jewellery, face masks, scarves, hair accessories, and clothing. Explore all that they offer here.
• Grooves Record Store – on Dundas Street, find a great selection of CDs, vinyl, DVDs and more from this local buy, sell and trade shop.
• Music City – welcome to this musical store, with everything from musical instruments, accessories (and stocking stuffers!), headphones, and more. Here's their website.
• Purdy Natural – know someone who could use more self-care in their life (don't we all)? This lovely local shop offers skincare made with natural ingredients – plus everything from deodorant and lotion to makeup and body tools.
• Southwest Pet – this pet store is a local favourite on Dundas Street carrying all things pets! They have pretty cute posts on social media, too. You can find them right here.
• Uber Cool Stuff – the store name says it all. Give the gift of cool with board games, designer toys, gadgets, home décor, kitchen accessories and more.
• London Tourism – check out the City's website for updates and to find more local businesses in London, Ontario.
Montréal local shops and markets
Montreal has a ton of local art and design, fashion and boutique shops to visit (online or in-person) this season. Here are some great options, and bon shopping!
• Annex Vintage – this thrift store on St Laurent Boulevard offers a selection of thrifted classics and retro pieces from the 90s and earlier. Friendly service and great gifts from stocking stuffers to the main event, shop here.
• Artistica Fine Art – for local fine art, prints, greeting cards and posters delivered right to you, this shop carries fun, unique and beautiful pieces at reasonable prices. Click here to explore.
• Atwater Market – local purveyors and merchants gather under one roof, where you'll find just about anything you could wish for – from fresh produce, unique spices and pretty flowers to incredible meats, cheese, pasta and baked goods.
• Boutique Pawse Inc. – this local pet store on Centre Street in Montreal has great advice, friendly service and superior products for your furry friends. They also offer great services like dog walking, training and pet photography – also great gifts! Click here.
• Code Souvenir – carries locally made and inspired items, from stationery and dishes to clothing and toys. Their gift catalogue can be perused here.
• Editorial Boutique – this independently owned store offers chic, modern clothes and accessories for women from emerging designers. It's the go-to for many Montreal locals, click here to shop everything from stocking stuffers to "cozy conference call".
• Encore Books and Records – this family-run shop buys and sells books and records on Sherbrooke Street West in Montreal. They've got French and English products and according to a Google Review, offers "every kind of book imaginable". Support them by shopping here.
• Gio Accessories – from customized gifts to excellent jewellery and customer service, this "hidden gem" located in Mont-Royal has some beautiful pieces! Check them out here.
• L'Affichiste – offering a vast selection of posters and prints, you'll find anything from movie posters to less well-known artists, the gift options are endless. Click here to check out their website.
• Style Labo – this hip loft sells vintage and new industrial furniture, light and more. Give the gift of vintage style this year by shopping here.
Moving West to the City of Calgary
Calgary has a ton of gift shops filled with local collections and as we researched, we found quite a few hidden gems! Here are some local businesses in Calgary:
• Clothing Bar Boutique – a cozy consignment clothing store with fair pricing, great sales and a wide selection. Shop for your stylish friend here.
• Dexter's your local Pet Shop – this pet store in Calgary has great prices, is conveniently located on Ogden Road SE, and cares about providing quality items and service to their local customers. Check them out here.
• I Love You Coffee Shop – located on Calgary's Beltline with great coffee and lattes, music, interiors, wine, Instagram page, baked goods and food (hello, pizza bagel!), and conversation with the friendly staff. Highly recommend!
• Liz & Lottie – a female-run gift shop on Riverfront Avenue SE, find creative and quirky gifts and local collections here. Plus, people rave about their fast and reliable delivery service. Shop here!
• Local Laundry – all products made in Canada and 10% of profits are donated to local charities! This store is online only but offers quality and sustainable clothing. Shop online here.
• Ninth and Brick – this local shops sells all kinds of different gift items from local artists. A hidden treasure of a store with a wide variety of merchandise, and tons of great gifts in Inglewood.
• Peasant Cheese Shop – the best selection of cheeses around! Visit or contact them to find out what you'd like based on your preferences and what you'll be pairing the cheese with. A great shop to create gift baskets for gifts or purchase their premade bundles. Yum!
• Recess – a nifty collection of stationery like pens, notebooks, cards, and many other collectibles. You'll find friendly service and awesome gifts at this local stationery shop in Calgary.
• the next page – a friendly, fabulous bookstore that carries unique and hard-to-find books. There's a coffee bar in the back and secondhand books in the basement. A great local shop to support any time of year!
• The Raven's Room – lovely little shop that supports local artists and businesses with perfect gifts, cheeky cards, jewellery, home décor and more! Here's their website.
Next up, Edmonton
Let's head over to Edmonton to explore local shops for all our gift needs this holiday season. Here are some local gems in Edmonton:
• Hideout Distro – an Edmonton gem that's well curated featuring items from local artists. Find vintage items, records, jewellery, small gifts, clothing and household treats. Plus, they're pet friendly! So you can shop with your pup.
• Homes Alive Pets – this local pet shop has a wide and quality selection of everything you could need for your pet friends, both furry and scaly! Click here to shop now.
• parcel + prose – this greeting card shop in Edmonton has you covered for your holiday card needs this year! They also carry thoughtful gifts, quality stationery, giftwrap and other gifts for every occasion.
• Shades of Grey Boutique – this women's clothing store has free local delivery, curbside pickup and gift wrapping upon request! You'll find only the most fashionable of clothing and accessories at this shop.
• Sweet Jolie – this online and in-store shop is all about looking and feeling your best, offering fashion consults and stunning and comfy clothes. Owned and operated by a strong woman who wants to empower others to live a confident and happy life!
• The Makers Keep at The Grand – at this pretty little shop, you'll find a fun selection of gifts and goods ranging from cards to candles from local makers and creative. Their website is also super cute!
• The Plaid Giraffe – this local business in Edmonton is almost a one-stop shop for all your gift needs, carrying bags, jewellery, clothes, bath and beauty items, home décor and more!
• Tony the Tailor – on top of their highly-raved-about tailoring and dry cleaning services, they also make good quality face masks. Give the gift of revitalizing an old piece that would have otherwise been thrown away or donated at this amazing shop.
• When Pigs Fly – we're loving these creative names! Check out this store for a wonderful medley of gift items from books to mugs to games and puzzles. So much to explore!
There you have it – lists on lists of local businesses to shop this season across Canada. Happy shopping and supporting, and don't forget to let us know which businesses we should add to the lists!