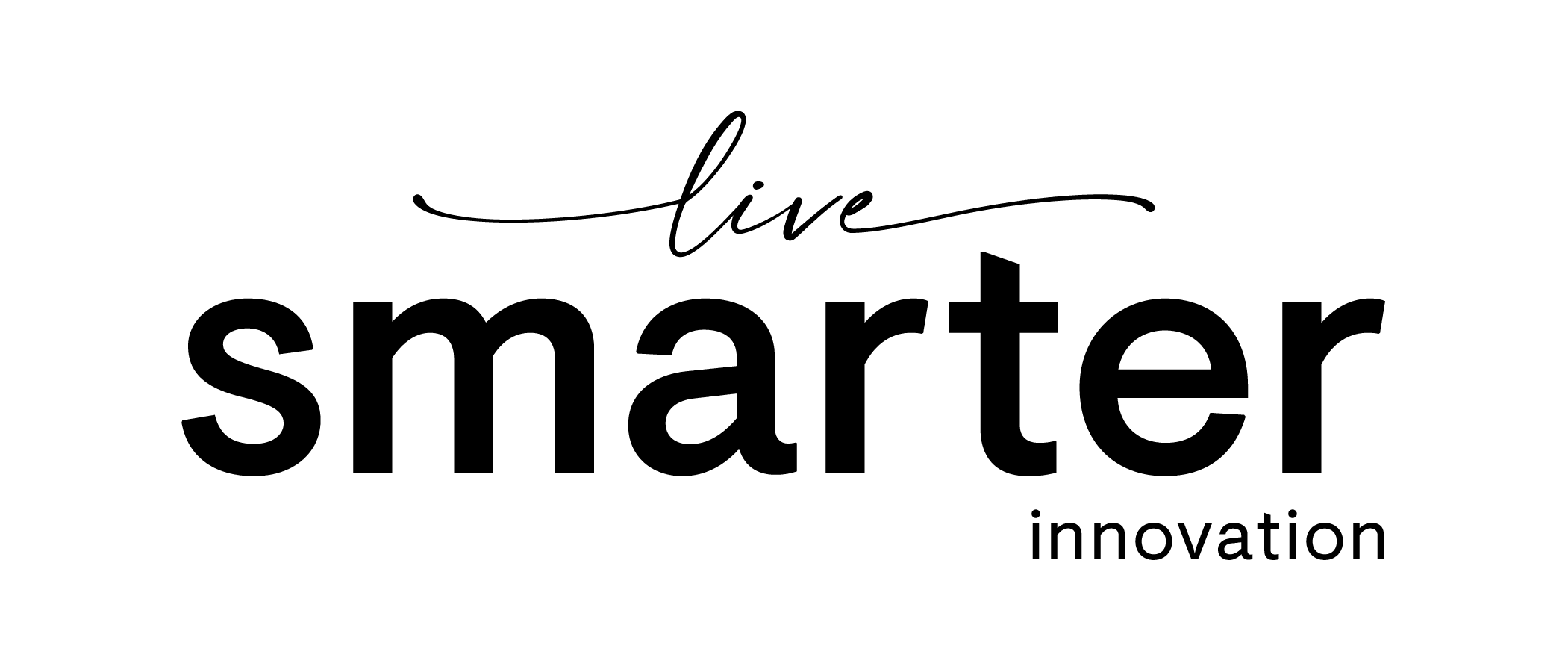 How to find a roommate in Canada
Are you in search of a roomie? There are lots of resources out there, but some only service cities in the United States. So whether you're looking to save money, move to a bigger place, or get to know more people in your Canadian city, we've got you covered!
In this post we'll take you through everything you need to think about before looking for a new roommate – including what the best roommate finders are in Canada, steps involved in finding a new roomie, and the precautions you should be taking to ensure they're trustworthy.
Questions to ask yourself before you start searching
Finding a new roommate might seem overwhelming at first – but people do it all the time! Just remember that your future roommate is likely in the same boat as you (unsure of where to start and maybe slightly nervous about the process). Here are some questions to ask yourself before you start your search:
1. What's your budget? Whether you're renting out a room or moving somewhere new, it's a good idea to build yourself a budget to figure out what you can afford. Having a number in mind per month broken down by rent, utilities, groceries and internet will be helpful before you start talking money with a potential roommate.
2. What furniture do you have and what do you need? Do you have furniture to furnish a full apartment or just a mattress? It's good to take account of what you have vs. need when finding a roomie – who's going to furnish it? Are you going to split the cost of furnishings, will everything be yours, or will you both bring décor items to the table? It's good to know what you have and what you need so that you can figure out who's supplying what.
3. Are you a home-body or do you just want a place to crash? If home is truly where your heart is, it'll be more important for you to do an extensive search – including multiple interviews with prospective roommates. However if you're always out, don't get bothered by a slight mess, and are happy to lock up your bedroom when you leave, you might care less who you'll be living with for a year (or a few months, if you're subletting).
4. Are you willing to move in with a friend? Living with friends can be tricky – are you messy and your friend is neat, or vice versa? Opposites may attract in friendships, but it may cause butting of heads in a roommate situation. Carefully assess you and your friend (habits, lifestyle, values, etc.) before you decide.
5. Is the person pet friendly? (Minto Apartments is!) – Of course you'll want to find out if they have a furry friend, and if you have one, that they're okay with it. Add "do you like animals" to your list of questions for them, because even if you don't have a pet right now, you never know what can happen!
6. Are you ready for an interview (or ten)? It will feel like a lot of interviewing with your prospective roommates during this process. If you want to know whether you can trust them to pay rent on time and what their lifestyle is like, you'll want to prepare some questions in advance of emailing and meeting them. Even if you don't physically ask every question, they're good to keep them in the back of your mind while you search.
• Questions like what they do for a living, if they've had roommates before, why they want a roommate and what they do for fun aren't off-base. They'll give you an idea of who they are and what they like without coming off as too invasive.
• Don't forget to discuss budgets up-front, even if it's just estimates (likely before you meet up).
• Pssst – be prepared to answer these questions in addition to just asking them!
Now that we've covered the things to keep in mind before you start, let's get into where you should be searching.
Best online resources to find a roommate in Canada
There are tons of tools out there to find a roomie online – but not all of them serve Canadian cities. So before you pay for a subscription just to find out that Toronto or Calgary aren't options in the listings, check out this list of 8 online roommate finders in Canada:
1. Bunz on Facebook
• Bunz is a really cool (and free) Facebook community offering renter resources. One of their best offerings is their "Bunz Home" Facebook groups, where users post about all things renting. You have to request to be added but once you're in, you have access to everything you'll need to find a roomie.
• Members post when they need subletters, roommates and advice, and can post "ISO" messages (AKA "in search of"). So if you're looking for a roommate in a certain area, you can post an "ISO" about yourself and what you're looking for, interested members can comment and message you, and you can go from there.
• What's great about Bunz: They have a "Bunz Home Zone" group for tons of Canadian cities – like Toronto and regions around the GTA, Ottawa, Vancouver, Hamilton, Edmonton, Montreal, Calgary, and more. In each post, photos are shown and all important details are shared. It's a very positive Facebook community and a great way to meet people in your city, too!
2. Roomie Match
• Roomie Match is a great resource for finding a roommate in the U.S. or Canada. Actual humans review all profiles, and scams and spam get flagged and eliminated on a regular basis. Essentially, it's safer and won't waste your time.
• If you live in Calgary, Edmonton, Halifax, Montreal, Ottawa, Toronto, Vancouver or Winnipeg, this website is for you. You can setup a profile for free and wait for others to message you, or pay $20 for a one year subscription, where you'll be able to find and reach out to people yourself.
• What's great about Roomie Match: Actual humans go through each listing to remove spam, scammers and inactive listings, meaning that when you contact someone (if you pay the $20), they'll actually be a real human that's looking for a roommate too.
3. Roomi
• Unlike Roomie Match, Roomi is free to create a profile, post a listing, search the other listings, and message users. You can pay more to 'boost' your listing to the top of the search page if you're in a hurry to get matched, but overall it's free.
• There are a ton of Canadian cities offered on this app and it's very simple to use if you're looking for a room to rent or need to rent out a room.
• What's great about Roomi: It's cute, user-friendly and free. It's also convenient as you can both list a room or request a room to match you up with a roommate.
4. Social Media
• They call it "social" media for a reason. Post on Instagram, Twitter and/or Facebook that you're looking for a room to rent and let your friends help you out!
• Ask people to share your post to get more eyes on it. Then, mutual friends will reach out to you if they're interested or have a spare room.
• What's great about this method: It's free and safe (if you have a closed profile). Your friends will help you out and it's always worth a shot!
5. Kijiji
• Kijiji has a "Room Rentals and Roommates" section on their website that makes it easy to specify exactly what you're looking for (location, price, etc.) and search away.
• It works the same as anything else on Kijiji, where you either find and message someone or post an ad yourself specifying that you're looking for a roommate in a certain location.
• What's great about Kijiji: It's been around for a long time and lots of people use it all across Canada. Plus, you can message and chat with members using your Kijiji email, which helps you stay safe until you're ready to meet up in person.
6. Roomster
• While this website is a bit pricier than the others (3-day trial $6, two weeks for $15 or $30 for one month), it's a great resource to find a roommate in almost every city across Canada. Usually you'll spend up to a month (and not much longer) looking for a roommate, so the cost isn't bad when you consider how much you'll save on shared rent.
• This resource is all about social connection and actually links user's listings to their social accounts, so you can do quite a bit of research before meeting up with potential roommates.
• What's great about Roomster: There are listings across the world and in so many Canadian cities. It's simple to use and you can actually use search filters to find places and people that are pet friendly, how perfect is that?
7. Kangaroom
• This website claims to be "the world's largest source of spare rooms and roommates" – so we took a look. While there aren't a ton of Canadian listings, the site offers listings around the world and likely will grow in Canada over time.
• Toronto and Vancouver are the most popular cities in Canada with listings on this site, and it's completely free to post a listing and communicate with others.
• What's great about Kangaroom: It's map-based searching, so you can zoom in, look at photos, availability dates and prices right from the map – making it easy to find a location that you want. You can also 'favourite' certain rooms and come back to them later if you don't want to interrupt your search by sending someone a message.
Lastly, if none of the above are working for you, go to Google and type in "find a roommate in [insert city]". There are a lot of city-based roommate finder websites that serve one city directly – the options are endless!
Final tidbits of advice
Before we say goodbye and send you forth to find a roommate, we have a few pieces of advice that are good to take in. From not meeting up in public to getting everything in writing, there are some things you don't want to miss if you're going to live with someone new.
• Meet in a public place. Please, please don't meet up with a stranger in private. It's much safer to meet at a local café or public area.
• You don't have to go alone. Don't want to meet up with your potential roommate alone? No problem. Bring a friend and ask them to too. Conversation will flow better, it'll be less 'interview-y', and you might find that meeting their friend helps you get to know them better too. They say "you are the company you keep" – so keep that in mind!
• Get everything in writing. Whether you're offering or looking for a room, it's wise to write things down that you decide together. While you're discussing payment terms, lease or sublet agreements, who's paying the utility bills and who's doing the etransferring, and all the other important decisions – sit down with your laptop, write down what you both agree, and send it in an email so that it's all there for you to go back to later.
• Keep various costs in mind so you aren't caught off-guard. Remember that you'll likely need first and last month's rent, a security deposit, possibly a credit check, WiFi setup fees, and likely other costs as well. And remember, for things money-related, get them in writing.
• Think about the bathroom situation. Do you want to share a bathroom or do you want your own? We're asking the question, we'll let you decide the answer.
• One word – food! Will you share groceries or not? Similar to the bathroom question, it's something you should think about and discuss with your potential roommate before moving in.
• Be yourself and don't be afraid to ask questions. No matter what, be yourself. Because if you're fake, they might sense it and be fake too. Let loose and ask lots of questions – and if you meet up more than once, switch up the scene so you can experience your potential roomie in different places and situations.
Lastly, enjoy! You might end up becoming besties but you might also live with them for a year and hardly see them. Either way, you'll save money and meet new people. So enjoy the process and happy searching!
P.S. Looking for a new apartment rental in Canada? We've got lots – so check us out.