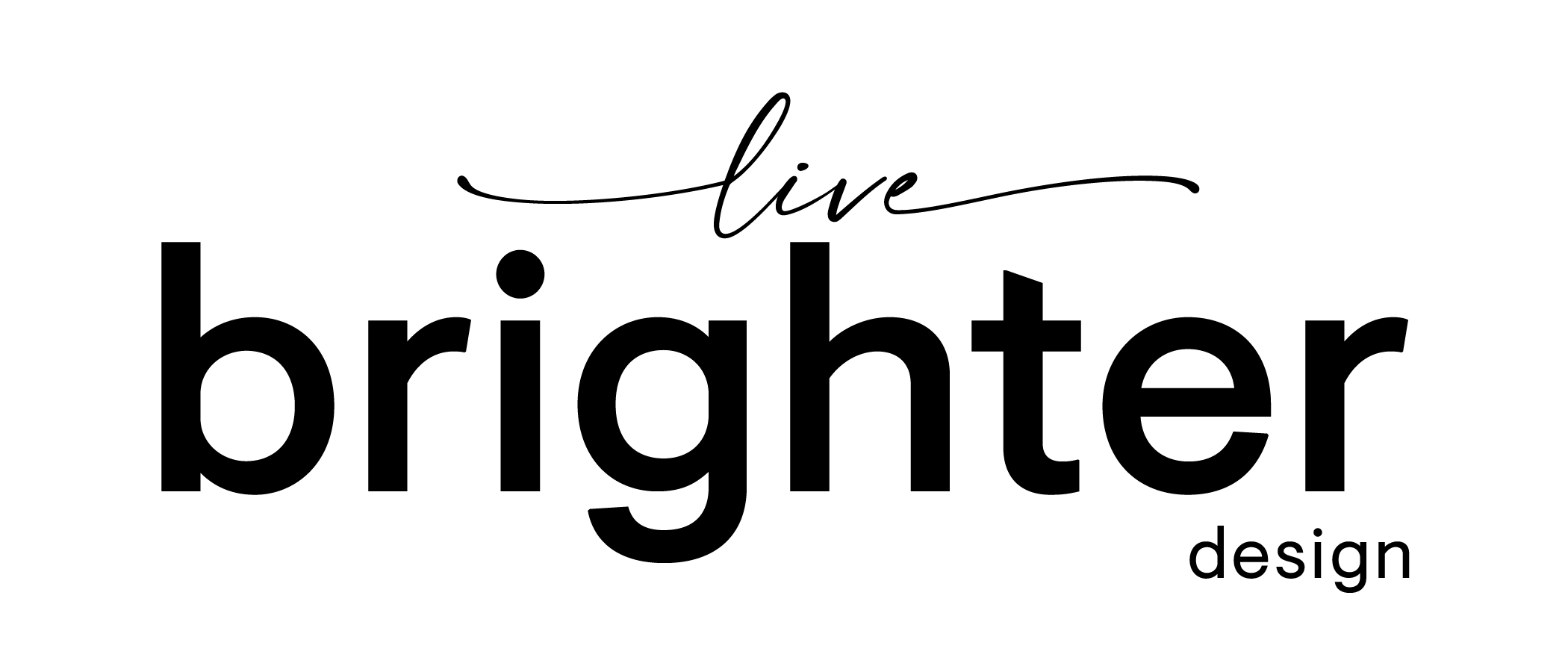 Small balcony decor ideas and inspiration
Have a balcony (barely) built for two? That's okay! This year more than ever, we think it's worth it to invest in transforming your outdoor area into a cute and cozy oasis – whether it's big, small, or somewhere in between.
Reasons we love balconies and backyards: they're a space to sip morning coffee, enjoy every meal, dive into a great book and just let your mind wander. Plus, during a global pandemic, a private space to get outside and enjoy the view could not be more appreciated.
It's important to note that you don't need a big outdoor area to make it a space you love! Even the smallest outdoor spaces have huge potential – and with some greenery, small space furniture, and fairy lights, anything is possible. Here are 10 steps to transform your small balcony into a cozy, stylish oasis.
1. Pick a theme, any theme
The first step to creating your outdoor oasis: think about a theme or style you love. Whether it's based on a colour palette, design style, texture or material (like wood, wicker, etc.), or even a piece of art you have – the choice is yours!
• Not sure what your favourite design style is? Click here to find out.
• Looking for inspiration? Pinterest is always a great resource!
2. Measure the space
Picture: Balcony at Minto Yorkville apartments in Toronto
The next step? Take some measurements. Even if you're not planning anything major, knowing the size of your outdoor space (and keeping it on your phone) will be handy for ordering an outdoor rug, furniture, and accessories like string lights.
3. What do you have, what do you need?
Before spending money, think about what you have that can be temporarily moved to your outdoor space. Take a look around your apartment, storage locker, and parents' house (that's what we'd do!). If there are any benches, lamps, side tables, blankets, baskets, or small carpets that work – why not take them outside?
After that, think about what else would make your outdoor area cozy and relaxing. Make a list, browse more inspiration online, and decide what you really want in your space.
4. Shop around for small space seating
Image Credit: House Beautiful
Even if your outdoor space is unusually shaped (think triangular or just plain tiny), the perfect-sized seating exists for that! The time you'll spend in your outdoor space this summer will make it worth searching for the best small space chairs you can find. And then from there, you can add the bells and whistles to make it complete.
Here are some little chair ideas for your little balcony:
• Folding chairs: The ones you'll find at IKEA range from $9.99 to $29.99, and are both little and portable.
• A little loveseat: Loveseats can be perfect for small balconies, and extra cozy when there's a need to squeeze you and your roommates in. Just be sure to check the measurements before buying to ensure it'll fit!
• A small bench: A bench is similar to a loveseat in that you can squeeze more people on it if you need to. The benefit to benches – they're typically less bulky and expensive, and the options are endless – like traditional wood, reclaimed rustic wood, or vintage chic.
o Tip: Add a faux sheepskin throw or blanket to your bench to warm it up a bit.
• Wooden palette DIY couch: The best part about these? They're customizable and so easy to DIY! Stack some wooden pallets and then add outdoor cushions, a folded up thick duvet, pillows and throw blankets, or whatever you can find to up the comfy factor.
• Practical poufs: There are all sorts of different poufs out there – from short and round to square and tall. The best part is, you can mix and match, and stack or store these depending on how many roommates you have.
• Tall, skinny bar stools: Have limited space or a high balcony railing? These have a small footprint and sit you up higher, so you can make the most of your view.
• Floor cushions: Similar to poufs, floor cushion options are aplenty. Ranging in colour, price, size and style, you can be super creative when you choose floor cushions for your balcony.
Chair types to (generally) avoid for your small balcony:
• Deep seated chairs: Unless all you want is seating on your balcony (or you live alone), we suggest avoiding chairs with deep and/or wide seats that take up a lot of space, like Barcelona chairs.
• Chairs with legs that sprawl out: If the legs are angled outwards, stretching out past the actual seat (rather than being vertically straight underneath), they're likely a space waster, like these Acapulco chairs.
• Seats with small bases and large tops: Though some chairs (like Papasan chairs) have small bases, their large round tops actually make their footprint a lot larger. Chairs like these are best to avoid if you're working with limited floor space.
5. Add a table or ottoman and put your feet up
With a small outdoor space, options are limited when it comes to choosing tables. To start, think about whether you want a table to eat at, rest your feet on (if there's room), or just set your beverage on, like a side table.
Here are some small balcony table ideas:
• "Dining" tables – so your balcony's small, that's fine! There are hacks for that:
o Like a table that hangs on your balcony railing
o This one that folds up when you're done with it
o An extendable leaf table that can be bigger when you need it
o Or this one that's pretty and can be placed along a wall or in a corner to save space
• Side tables – these can be tucked in the corner or placed between two chairs for drinks, candles or plants. Here are some options:
o Steel + UV and rust-resistant + lots of colour options = cute outdoor side table
o This C-shaped, teak side table disguises as a pull-up-to-eat snacks table too
o This tall, skinny metal bar table won't take up a lot of space and is super sleek (or this one, we like them both)
o And this one has storage inside, so you're really making the most of your square footage
• Rest-your-feet tables (AKA ottomans) – the best part about foot rests for your balcony? You can set a tray on them for drinks and food too, so they're actually multi-purpose. Here's some small foot rests to help you achieve peak balcony relaxation:
o Technically, a decorative pouf can be a seat or a foot rest, so there's another multi-purpose balcony hack for you!
o You can't go wrong with an ottoman that folds up (hello, easy storing!)
o Your classic outdoor ottoman with customizable cushion options are great – but be careful with these as they can be bulkier than others
o Or you can go with an ottoman that stores things inside (like blankets, pillows, and candles) – because why not?
6. Say bye to cement with stylish, temporary balcony flooring
A décor element with pure "wow" factor that doesn't take up space? Flooring! Between outdoor area rugs and easy-lay (removable) tiles, there are tons of choices to enhance your outdoor area. Don't be afraid to buy multiple carpets and layer them – the layered carpet look is right on trend.
Outdoor area rugs that you'll love:
• This faded, geometric patio rug is soft, UV protected, and has neutral colours, making it easy to incorporate into your space (the option in light grey and red is cool, too!).
• This woven area rug is stain resistant and adds a rustic element. Pair it with lots of greenery and it's a vibe.
• This neutral-coloured, striped ivory sand outdoor rug is perfect for a low-key and simple balcony look.
• If you're looking for a cool pattern, check out this grey pineapple area rug. The colours are neutral, but with pineapples on it it's fun without being too much (if you prefer more colour, this pineapple carpet is bright and out there!).
• And if your space is truly tiny, an outdoor mat might be for you. Check out Wayfair for a collection of fun, quirky and colourful outdoor mats to choose from.
Outdoor temporary flooring that's simple to install:
• Click-together flooring from IKEA is affordable and easy-to-lay (and un-lay). The wood or dark grey tile options are perfect for balcony decorating on a budget (plus they're super cute!).
o Psst: A package (about $27) includes enough pieces to cover 9 square feet.
• Carpet tiles are great for mixing-and-matching. Just make sure when you're looking around that they're outdoor (not indoor) carpet tiles.
• Astroturf or artificial grass tiles give your balcony a very natural and outdoorsy feel. Plus, there are lots of brands to choose from!
• Interlocking floor mats are perfect as a simple, small space balcony solution. There's lots of variety to choose from and installation couldn't be easier – it's like a giant puzzle!
7. Setting the mood with decorative outdoor lighting
Who doesn't love fairy lights? No matter what time of year it is, or whether they're big or small bulbs, they add a certain something to small outdoor spaces. Wrap them around your balcony railing, string them above your head, wrap a plant pot with them, or just put them wherever they look good! Bonus if you get solar string lights – they save electricity.
• Another balcony lighting idea – hang eye-catching outdoor pendant lights. You can use them to incorporate colour, different textures and shapes to your little apartment balcony.
Railing lanterns, wall sconces, "fake" (battery-powered) candles, and portable floor lanterns are always great outdoor lighting options, too. Feel free to get creative and mix-and-match different types!
8. Add greenery for an added breath of fresh air
There's nothing that makes a space feel more fresh, calm and relaxing than beautiful greenery or potted plants. The type of plants to add to your balcony depends on how much space you have or want to allocate to them. Here are some options:
• A vertical garden – Square feet taken? Zero. There are tons of hacks for this – check out some here.
• Herbs – Why not grow a little herb garden on your balcony? Here's a balcony herb garden guide to help you out.
• English Ivy (or another outdoor climbing plant) – A great way to add colour and décor to your space using plants is to look into outdoor climbing plants and choose one you love. They work well with a bare wall or along a balcony railing. And bonus, they add privacy!
• Trees – Tall and skinny = space saved. The Spruce has a list of the best small trees for patios and balconies, and helps you through setting them up.
• Potted plants – Whether you hang them or place them on your balcony floor, many potted plants are simple to care for and are perfect for adding more colour to your space.
9. Don't forget about the bells and whistles!
Once you have key elements and pieces of furniture added to your little outdoor area, you can add in the bells and whistles to make it truly a dreamy oasis.
Here are some ideas to inspire you:
• Candles – for just the right mood lighting
• Pillows – to accompany any kind of seating
• Blankets – faux sheepskin is always encouraged
• A basket – to hold blankets and pillows
• A mini BBQ – because yum! Plus, there are lots of little grill options (check to make sure your building allows this)
• A dog bed - if your pup loves being outside (and it's safe to do so), bring their bed out and relax right along with them
• An ice bucket – fill it with ice before you head outside to keep your drinks cool
• An umbrella – to protect yourself from the sun
• Fresh flowers – because they make us happy
• A kiddie pool – right? Unique and fun (if you have the space)
10. Document the cuteness (and send us a pic!)
Photo from a resident living at 150 Roehampton
The last and most fun step – documenting and enjoying your outdoor space! We'd love to see photos of what you've done, so don't forget to tag us in your pictures (@MintoApartments).
There you have it, all the outdoor space decoration ideas that you could need to turn your tiny apartment balcony or backyard into a can't-wait-to-get-out-there space. We have a feeling this will turn into your favourite area quickly!