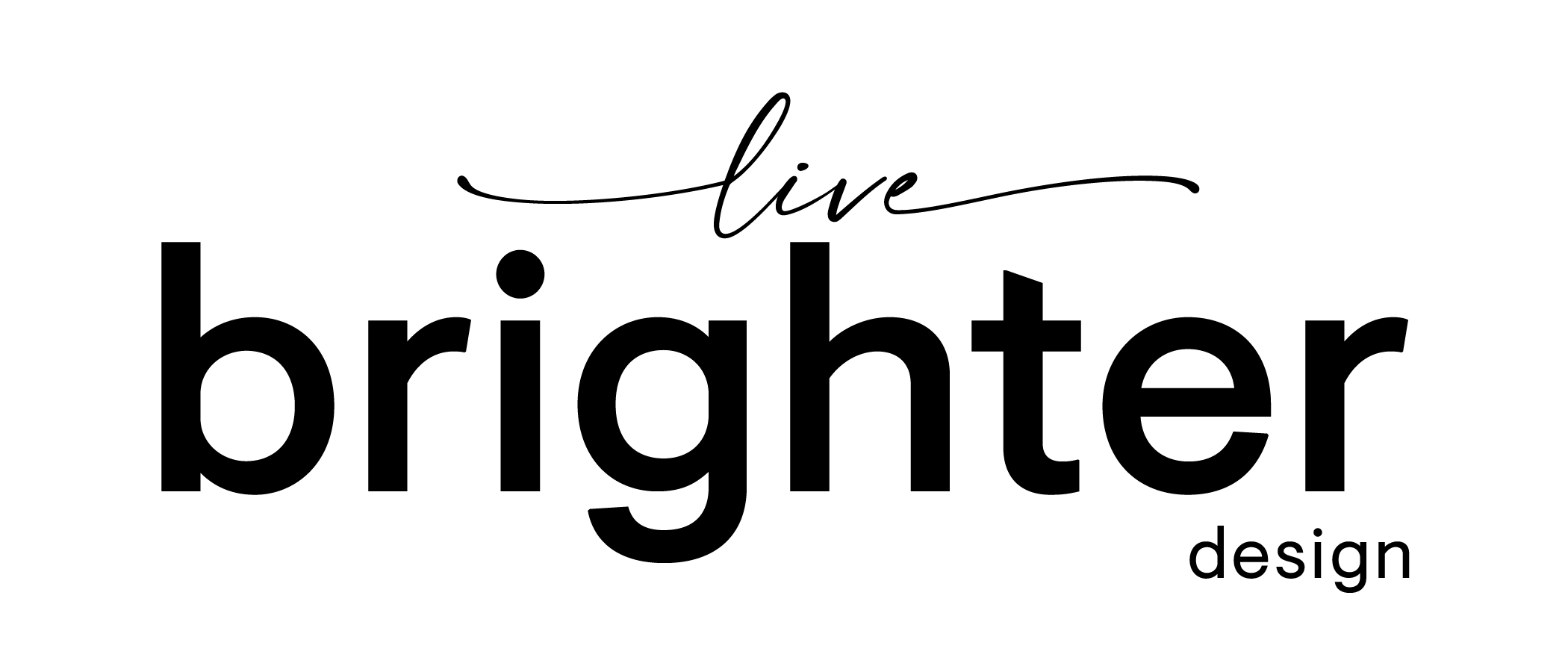 Rug styling 101
Rugs have a magical way of warming up a room – in more ways than one. They can add life to a lackluster space, cozy up a cold floor, define and refine areas of your apartment and inject the perfect hit of character and colour.
But let's be honest, they're a big investment – and while choosing the right one can seem downright overwhelming, knowing how to decorate with it can be even more intimidating. Fear not!
We've got "piles" of tips to help you up your décor game with our guide to rug styling 101.
1. First, know your rugs
Photo by Carlos Diaz from Pexels
Before you invest in rugs for your home, it's a good idea to get to know the pros and cons of each type of rug material – from cost to durability to how easy they are to keep clean.
Real Simple and One Kings Lane have put together this handy list to help you decide which ones are best, and for which rooms. These are the five most common rug types:
• Wool – a natural fibre that traditionally made by hand, whether woven, tufted, knotted or loomed. These can be more expensive simply due to the amount of work that goes into making them, however they stand the test of time and can be passed down from generation to generation as heirlooms.
o Reasons to love it: strong, good stain and water repellency, excellent insulation (yay, warm toes!)
o Ideal for: high-traffic spaces like the living room, bedroom and entryway
o Things to consider: absorbs humidity so not great for damp areas (think mudroom or basement), can shed and might fade over time
• Silk – the inclusion of silk adds a luxurious shine and softness that's second to none. These rugs are typically on the thinner side, are quite fine and incredibly delicate, making them difficult to clean.
o Reasons to love it: soft, sumptuous and fine details
o Ideal for: low-traffic areas including under a dining room table or under a bed
o Things to consider: requires professional cleaning; can show footprints
• Cotton – often used to make flatweave rugs such as dhurries and kilims, cotton rugs tend to be a more budget-friendly way to choose playful patterns and colours
o Reasons to love it: can be tossed in the washing machine (bonus!)
o Ideal for: kitchens, children's rooms, casual spaces
o Things to consider: may not wear well over time, but a great option if you're into changing out your rugs by mood or season
• Sisal, jute and seagrass – these natural fibre rugs can add a coastal vibe and a layer of texture that can change a room. They're generally on the inexpensive side, so you can go large to fill a room without breaking the bank.
o Reasons to love it: good value, great for layering, strong, renewable, typically free from chemical processing
o Ideal for: living rooms, high-traffic and sunny areas
o Things to consider: because of the coarse fibres, they can be difficult to clean and may show dirt and water marks over time
• Synthetic – these include man-made fibres like viscose, nylon and polypropylene and are designed to mimic natural fibres. They're a bit thinner than a wool rug, but give you the look without the price.
o Reasons to love it: budget-friendly so they're easy to swap out or add a trendy pop of colour; easy to clean and usually fade-resistant
o Ideal for: high-traffic areas including kid's bedrooms, entryways, dining rooms and even the outdoors
o Things to consider: if you're environmentally conscious, this may not be the choice for you. Synthetic fibres don't decompose and can be made of petroleum products, which are not ideal for small children crawling on the floor
2. Next, know your style
Photo by Derick McKinney on Unsplash
Rug styling 101 starts with knowing your own style, or the look and feel you're hoping to achieve. The first thing to consider is the colour of your walls, floors and furniture. If they're on the neutral side, a rug with a pop of colour will be a nice complement to break up your palette – while a neutral rug will help tie together the colours already in the space.
The texture of the rug you choose depends on how you want it to feel. This is a very practical decision based on your lifestyle, how you'd like the rug to appear visually and of course, how it feels underfoot.
Once you start rug shopping, your style will naturally surface when you find one that really speaks to you. And who knows? You may very well end up repainting and re-accessorizing around it!
3. Define it
Photo by Curtis Adams from Pexels
One thing's for certain – rugs are an underrated essential that work really hard in your home. Whether it's a vintage piece or a HomeSense find, adding a rug is one of the best and easiest ways to define a room, especially in a smaller home with an open-concept layout.
The right rug can instantly make a room look bigger (or smaller, if the room is especially large), which is why it's so important to choose the right size and placement. This blog post takes you through the best way to style your rugs in any space:
• Living room – the rug should be large enough to go completely under all of the furniture in the seating area. In a smaller space, choose a rug that's large enough for the front legs of all the furniture to be on the rug.
• Dining room – if the table is round, the rug should be large enough to fit the table and chairs while leaving space for the chairs to be pulled out. For rectangular tables, the rug should continue past the chairs.
• Bedroom – in a large room, choose a big enough rug to go under the bed and both nightstands (if you have them). In a smaller room, it's ok to start the rug in front of the nightstands.
4. Style it
Photo by Josh Hemsley on Unsplash
Rug styling 101? There are no rules. Once you've chosen the perfect rug for your room, it's up to you to have fun with it, go against convention (if it feels right) and try something new. Here are a few ideas we love from House & Home:
• Lay it on an angle – your first inclination may be to align your rug with your furniture, but why not go against the grain and go for the unexpected by laying it on an angle?
• Match pillows and poufs to the rug – buy two of the same flat-weave rugs and use one for the floor and the other to make throw pillows or to cover poufs for a contemporary look that's super striking against a neutral palette.
• Try graphic patterns – sometimes stripes and florals need to step aside and make room for bolder patterns, like polka dots.
• Go tone on tone – grey rug, grey furniture, grey walls… tone on tone looks sophisticated and tailored.
• Floral rug against abstract tile – a richly coloured floral rug may be traditional on its own, but next to graphic, hand-painted tile it takes on a whole new life.
• Go bright! If your décor is otherwise neutral, try a bright green or yellow rug and really make a statement.
• Go round – break up the monotony of lines created by square and rectangular furniture and hardwood flooring with a round or oval rug that breaks the pattern.
The great thing is, whichever shape or size you choose it doesn't have to be expensive to be beautiful.
For more rug styling 101 inspiration, Elle Décor has put together a fantastic list of 40 chic ways to decorate living rooms with rugs. Check it out!
5. Layer it
Photo by Julien Lanoy on Unsplash
Sometimes more is more, and that's especially true when it comes to decorating with rugs. Layering your floor coverings is an interesting way to add more colour, dimension and durability to a room in family-friendly spaces and high traffic areas. It's also an easy way to modernize your spaces by mixing unexpected patterns and textures, like a traditional wool piece over a natural fibre, sensible sisal.
The folks at Architectural Digest (who know a thing or two about decorating), have lots of great ideas to add a layer of character and versatility to rooms that you can easily replicate in your own home, on your own budget. Try these:
• A faux hide over sisal – this is a fun way to add character without compromising warmth. You can even go the more dramatic route and try a bold black and white zebra print
• Shag over an heirloom rug – some traditional rugs can be on the thinner side, and a nice fluffy shag at the end of your bed (or on either side) will add the warmth your toes are looking for
• Dark over light – try two different solid-coloured rugs (like charcoal over cream) with different textures: one low pile, one higher. You'll create an eye-catching
• Vintage kilim over jute – use the jute rug as a base for a colourful kilim, which is flat weave and more likely to move around. Adding the jute underneath will keep it in place, add warmth and most definitely a 'wow' factor. Also consider using this trick if your more expensive rug is on the smaller side and your room requires a larger floor covering.
• Striped over solid – choose a timeless, natural fibre rug (jute, sisal, seagrass) to layer under a classic stripe rug. Coastal and classic.
• Pattern over pattern – have a little fun and throw convention out the window! Choose patterns and colours that speak to you (think striped over chevron, heirloom over zebra and don't worry about matching them with anything else. You'll be amazed at how your room comes together.
6. Think outside the living room
Photo by Chris Gonzalez from Pexels
There's nothing to say a rug has to be relegated to the living room! In fact, there are lots of creative ways to decorate with rugs that you may not have thought of. Check out these fun ideas from One Kings Lane that just may have you rethinking where you place that sheepskin.
• In the dining room – use plush (faux) sheepskin rugs like these ones from IKEA to cozy up your dining chairs. Simply drape one over each seat and you've got a chic and inexpensive décor trend with very little effort.
• In the kitchen – instead of a runner try two rag rugs to add casual texture and personality. Have some fun with mismatched colours and patterns.
• On the bed – drape a colourful, pattern-full flat-weave rug over your bed to take your room from humdrum to hurrah!
• In the bathroom – trade your basic bath mat for a fancy vintage rug with a big pop of colour.
• In the living room – drape a flat-weave rug over a bench, chair, sofa or settee for a slipcovered look without the slipcover.
• On the wall – because, why not? Many rugs have intricate patterns and vibrant colours that are works of art in their own right, and hit all the right graphic notes in your décor. Here's another genius idea shared by Domino: if your TV sits above your fireplace and you're not thrilled about seeing it all the time, hang a beautiful woven rug on two hooks and a wooden dowel and cover it up! The great thing is, this gallery wall disguise can easily be removed when you're binging Netflix, then hung again right before company arrives.
7. Control it
Photo by Ryan Christodoulou on Unsplash
Aside from adding warmth and character to your home, rugs play a very practical role in your everyday life by helping to control volume and temperature. In a big empty room with bare floors, a barking dog, kids playing and even the sound of the TV can reverberate and amplify sound. A good rug and rug pad will help to absorb noise and create a calmer, more peaceful environment.
Rugs also help to keep the temperature in your home just right during the winter months by absorbing the cold that can radiate from concrete, tile or hardwood. In a chilly, damp basement, this is particularly true (and more than welcome).
Whether you choose to go bold or neutral, wool or woven, layered or on its own, the right rug can tie all of your pieces together, anchor a room, define spaces, create warmth and add a whole new layer to your décor. Not many things in your home can claim to do all that.
Have other rug styling tips you'd like to share? Let us know!