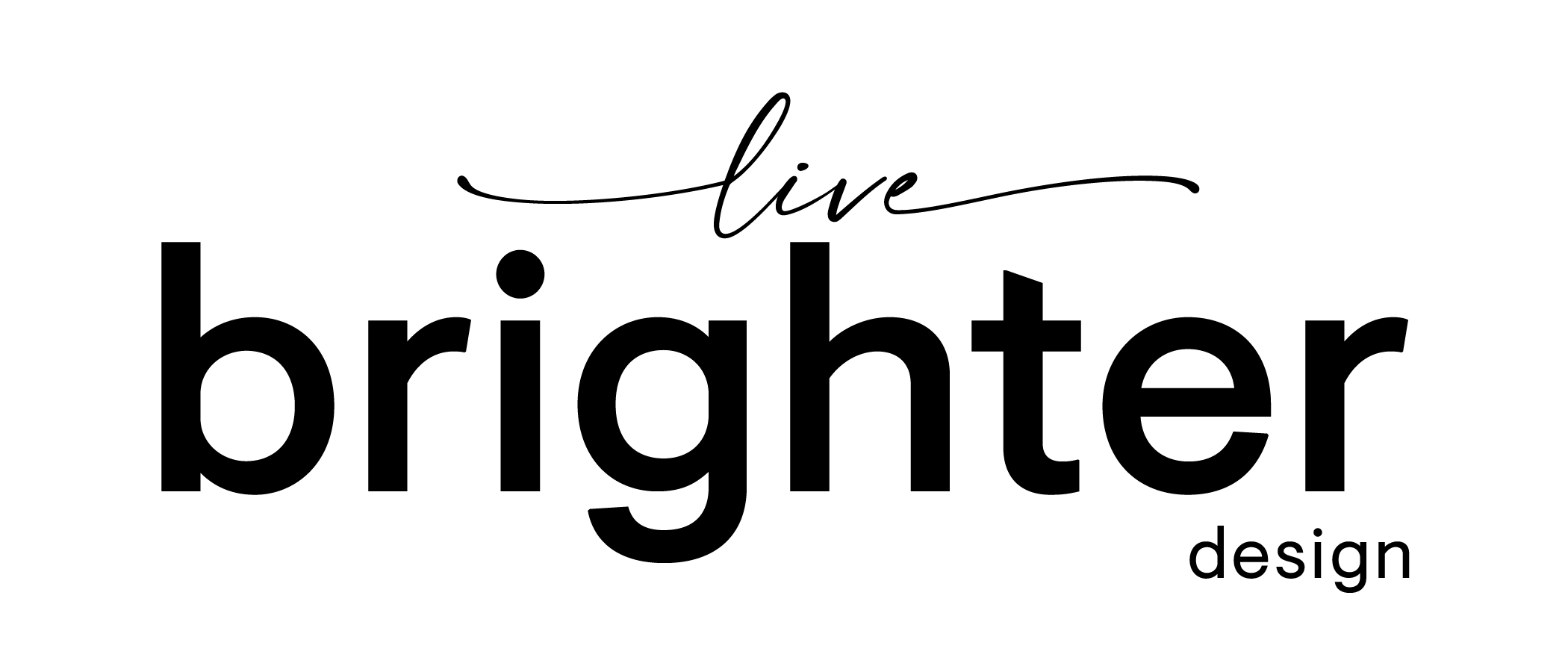 12 tips for decorating a small apartment
This post is meant to inspire you to truly dig in and make the most of your small space, so don't get discouraged by lack of square footage. There are so many ways to make your space your own, big or small. Remember that every area counts in a small apartment, and there are lots of ways to personalize and beautify even the teeniest nooks and crannies.
These universal tips can be applied to any room and are a combination of popular small space decorating advice found online and just through pure experience (we've been there!).
If you're looking for tips on how to make your space look or feel bigger (like the use of mirrors or light to make your home seem more spacious), check out our post on 10 design hacks for small spaces. What follows is purely décor-inspired, like how you can make your little space more "you", and make every room a place that you truly love. Here are 12 tips for decorating your small apartment – no matter how much room you're working with.
Tip #1 - Make it beautiful or useful
Small apartment decorating tip number one: décor in small spaces must be beautiful or useful. That's it – so simple! Keep these things in mind when you're working with a small space:
• It's a good idea to really think about what's important to you if you want to avoid a cluttered apartment.
• When you're decorating (or redecorating) and buying new or looking at something you already have, just think to yourself – is this beautiful or useful? If your answer is no, give it away.
• Beautiful doesn't always have to be visual. If it's sentimental, it can be beautiful too (even if it's a teddy you've had since age zero that you can't "bear" to part with!).
Tip #2 - Every space counts
Every space counts – including corners of rooms, windowsills, closets and all the nooks and crannies in between! Living in a small space means making the most of every inch – especially when it comes to storage or making an impression. Once you live in a small space for a little while, you're able to look around and spot areas that aren't being used to their full potential.
Here are some common 'underused' spaces in small apartments that can be beautified or made more useful:
1. Windowsills
The perfect place for plants, books, candles, pictures frames or glass jars with change, little stones or wine corks. Or, if your windowsill is wide enough, pull a chair or stool up to it and use it as a little working station.
2. Room corners
There are lots of things you can do with the corners in your small apartment! Here are some ideas:
• Drinks station: Find a small stool (think thrift stores) and turn it into a little bar cart/drink station! It can be tucked away in the corner and easily painted to match your space.
o If you need more room than the seat of a stool provides, take a serving tray or cutting board, place it on top of the seat, and ta-da! – more space. Just be sure to balance whatever you put on it so it doesn't tip over.
o Psst – if your stool has rungs halfway down the legs, you can use them to support another board or tray to hold glasses, serving tools, and whatever else. Instant shelving!
• Floor plants or lamps: Use corners to add greenery or more lighting without using valuable floor or table space.
• Gallery wall: Gather a collection of framed photos or pieces of art together – they can be different shapes, sizes and even colours. We suggest keeping all the frames one colour (like black or gold), but that's up to you.
• Storage: Whether it's a corner bookshelf, a hanging basket, or a leaning ladder (for blankets, towels, or scarves), corners are great spaces for storage that's out of the way and slightly hidden.
• Shelving: Floating shelves are right on trend – and in the corner you don't need to worry about bumping into them (or items off). This is a great spot to display sentimental things, little succulents, or whatever you'd love to display.
• A chair: Another easier-than-easy idea is to place a chair in the corner. If it's in the living room, set a plant and small stack of books on it for an effortless display. If it's in your bedroom, leave it open as a clothes catch-all (just kidding, we don't do that…).
3. Fireplaces
It really is kind of amazing if you have a fireplace in your apartment. You might find them in older apartments and townhomes or garden homes (lucky!), but to be honest it can be a lot of upkeep and when your apartment is smallish already, storing firewood isn't always ideal. Here's what you can do with them instead:
• Candles: Place a bunch of candles inside in a mix of big, small, tall and short. They can either be all white or different colours, but filling a fireplace with candles (even when not lit) can look pretty stunning.
• A drink station: If there's no need for a fireplace, why not turn it into a drink station? Put a small stepladder inside and stack your bottles, tools and glasses for a nook that's perfect for entertaining.
• A mini library: Stack or line up books in your fireplace for a mini library. Add a small shelving unit if you're looking to fit more books in there.
• Blankets: Need a blanket storage hack? Fold them up and stack them in your fireplace for an easy grab when you or your guests are chilly. It looks cozy and is super practical.
• Indoor garden: Have you always wanted to grow a garden inside your apartment? Add plants to your fireplace that don't require a ton of light (like ferns and ivy plants), and you'll be set!
• Stacked suitcases: Check out thrift stores, find a few vintage suitcases, stack 'em up and bam – extra hidden storage that's also visually appealing!
4. Closets
Image Credit: Victor Harshbarger Photography
Sometimes apartments can be really tiny but have lots of closet space. We're not talking bedroom closets – we mean extra closets (like in your living room – they can be so random!). Aside from typical storage for linens, towels, blankets, and extra things, there are ways to transform them into something super useful! Here are some ideas:
• A mini office: Put a floating shelf, chair, lamp and plant in there and you've got a little work station.
• A little library: Again – with floating shelves a lot can be achieved. If you're not able to fasten anything to the walls in your apartment, put a bookshelf right in the closet to create your library nook.
• A drink station: This is the third suggestion of this – but basically, anything tucked away with shelving abilities can make a perfect bar nook or drink station.
• A pantry: If you're low on kitchen storage (and your living room and kitchen are within reach), store dry ingredients and/or dishes in here.
• A coat and/or shoe closet: With a shelving unit, a shower curtain rod and some hangers, anything is possible.
• All the above: Feel free to intermix the above ideas to create an organized mix of books, bar tools, plants and knick-knacks – and if you style your shelves properly, it'll look perfectly curated and très fashionable.
o Tip: Add peel-and-stick wallpaper to the back wall of the closet for some added charm.
5. Doorways, ceilings and tiny bathrooms
So this small space tip is purely a "beautify" and isn't so functional. But with small apartments, you have to get creative with what you have – so why not go as far as paying attention to how your doorways, ceilings and tiny bathroom looks?
• Tiny bathroom: Usually a little apartment means an even smaller bathroom. Our advice? Paint it bright and make it fun! Consider a little hit of pink, blue or yellow. The great thing is, it won't take long to paint a small bathroom back to its original colour if that's something stipulated in your rental agreement. And if you're not allowed to paint at all, do something fun and temporary – like decals, peel and stick floor tiles, a statement art piece or a gallery wall.
• Ceiling: If you're allowed to paint, paint the ceiling of your closet or bathroom with a fun colour. If not, stick some fun decals to it, because why not?
• Door frames: A fun trend right now? Painting the inside of door frames. In a small apartment you'll likely have just one or two doors, which will be easy to paint back. You can paint them pure colours or DIY a stamp and create a fun pattern. And if painting isn't an option, you can add some decals around the top of the door here too for an added piece of creativity in your space.
Tip #3 - Add round, curvy furniture and décor items to feel less boxed in
Does your apartment feel like a box at times? Here's a trick! Buy round, curvy furniture and décor items and you'll feel less like you're living in a square.
This can be as simple as adding organically shaped vases, lamps and side tables, or go even bigger and add a round coffee table, dining room table, or a curvy (non-angular) couch. No matter how you do it, the curves in your furniture will offset the square or rectangular shape of your apartment – especially if you live in a one-room studio or bachelor.
Tip #4 - When adding plants, consider where you have the most space
Image Credit: The Glitter Guide
Do you have more floor space or counter/tabletop space available? Don't have either? No problem! Hanging plants are always an option (and a big trend right now, too!). Here are some ideas for adding plants to your cozy apartment:
• If you have more floor space (like corners, next to side tables, or behind/beside your couch), go with a tree like a ficus. Another idea is to stack up wooden boxes or crates and put a plant in each one – the more the merrier!
• With countertop or table space, the options are endless. Anything works if you have a table or two to put a plant on. Check out air plants – they're super cute and will fit on the smallest of tables.
• Totally tapped for space? As we mentioned, think about hanging a succulent (or three), filling a windowsill, or adding a vertical garden.
o We love this article by Decoist on 8 easy ways to create a vertical garden indoors. Check it out for some ideas!
Before you head out plant shopping, check out our post on plants that clean the air in your home. Especially in small apartments, you'll want to choose wisely so the air stays clean and bacteria-free – and you stay healthy!
Tip #5 - Stick to a consistent colour palette
Image: 1235 Marlborough apartments in Oakville
When choosing your colour palette, we suggest a consistent palette to make sure rooms flow together (especially if your apartment is open concept). Some notes on this tip:
• Pops of colour are fun and encouraged, but when it comes to choosing paint colours for a small space, try to stick to all one colour (if you're allowed to paint).
• Don't fret if you're not allowed to paint. Colour can be added with lamps, throw pillows and blankets, and pieces of art.
If you live in a studio or bachelor apartment, choosing your bigger furniture pieces to match the wall colour also creates a sense of flow. For instance, the couch and carpet in the above photo match the walls which creates a seamless, unified and cozy room. The colour is added with art, throw pillows and blankets, and a chair.
Tip #6 - Keep it clear for a clutter-free space
Image: The Carlisle apartments in Downtown Ottawa
Have you heard of Lucite furniture? Lucite means any furniture that's clear or that you can see through – made with materials like glass, clear plastic, and acrylic.
You can find Lucite dining room chairs and tables, coffee tables, side tables or you can even source furniture with Lucite accents, like a couch with clear legs. It can work well in a small space because you can't really see it, so the overall appearance of a room is less cluttered and busy. While this isn't for everyone, it's perfect for minimalists and those who like the look (and it's quite stylish!).
Tip #7 - Wooden crates and ladders are your stylish, storage friends
Let's talk about storage, shall we? In a small space, it can be tough. We talk all about organizing and storing beautifully in this post, but what about in small spaces? While the challenges are mostly the same, there are little small space storage hacks that can make all the difference. Here are some ideas:
1. Wooden crates – stack them vertically or horizontally on the floor or a table, or hang them on the wall. No matter how you do it, they're great for shoes, dishes, food ingredients, clothing, books and plants – the options are truly endless.
2. Wooden ladders – there are a couple of great things about using wooden orchard ladders as storage in your small apartment: they look great, take up a small amount of floor space, and can be found at almost any antique store or market (or on Etsy!). These can be step ladders or single ladders leaning against the wall. You can paint them to match your colour palette using chalk paint or let the natural wood remain.
• Here are some suggestions of what to hang on a wooden ladder: blankets, towels, clothing, plant hangers, jewelry, scarves, baskets (fasten them to the rungs and put things in them, like toilet paper in a bathroom or fruits and veggies in the kitchen), twinkly lights, pictures, or you can hang them sideways on the wall for a bookshelf or picture frame holder. Check out all the ideas on Pinterest.
Tip #8 - Use coffee table books as side tables
You know those big, beautiful coffee table books that you find at Indigo? They can add pizzazz to any living room. But for those of us who need our coffee table to be a coffee table (or dining room table, depending on the size of the apartment), we have a few ideas.
Depending on how many books you have, stack them on either side of the couch as side tables or in your bedroom as a bedside table. If you have a chair or stool in the corner, pile them up and put a plant and candle on top. There's a lot you can do with these and they usually take up less space than a table, add personality and colour, and can be used later as coffee table décor if you move to a bigger space.
Tip #9 - Layer carpets and use them to define zones
Image Credit: The Fox & She
Carpet layering can be so much fun and add an element of dimension. Start with a neutral carpet as a base and then layer a statement piece on top – like a faux sheepskin, cowhide, or just something colourful and bright. Want more info on carpet layering? Check out this post by Apartment Therapy.
Layering carpets is a stylish thing, but placing them thoughtfully to define areas is functional. If you have a bachelor or studio apartment, you'll want to use carpets to create different zones in your space. Have one for your living area and near your couch and coffee table, and then a different one under your bed to create two different 'rooms'.
• Another tip to create 'rooms' in a bachelor apartment? Use a couch as a wall divider. Have a small couch and TV area in the corner of your space, where the back of the couch acts as a divider. If you put a short, long bookshelf behind the couch to cover the back, just add a bed and there you have it! A bedroom and living room, in the same room.
Tip #10 - Use little furniture in your little space
Some say that if you use large furniture in a small apartment, it'll make it appear bigger. Well, we say that it's all about scale and what works for you. Small "condo-size" furniture is easier to move around (and honestly, rearranging happens often in small spaces), provides more space for storage and other furniture, and will look like it actually fits in the room.
It really comes down to preference, but when you're in a small apartment, it's best to opt for smaller furniture. So if you find a piece you love, look around for a smaller version of it. Here are a few of our favourite stores to buy small apartment furniture at: West Elm, Structube, Etsy, CB2 and Wayfair (they both have small furniture sections), Joss & Main (lots of affordable options for small spaces), Urban Outfitters, Hayneedle, and IKEA (of course).
Tip #11 - Dual purpose furniture is the ultimate small apartment décor
Image Credit: A Cup of Jo
When you can't have it all, combine it. Here are 10 fun dual furniture ideas:
1. Coffee tables and bed frames can hold storage – so why not?
2. A mirror and ironing board? Genius.
3. A folding room divider with shelves. Best bachelor apartment solution, ever!
4. Bike shelf bookshelf. Yes please.
5. Dog kennel + end table = shoes aren't chewed. An equation we can get behind.
6. A sofa and bunk bed – wait, what? This is likely quite pricey, but super fun!
7. Ottoman that turns into a guest bed. Done!
8. A wall mounted bookshelf and pull-out desk. Plus free shipping.
9. Kitchen storage for pots, pans, spices, and a removable cutting board. Oh Amazon, how we love thee.
10. A loveseat that turns into a guest bed. We love it!
Tip #12 - No space? Decorate your apartment using mirrors
Image Credit: The Spruce
Art can be difficult to choose, we totally get it. Mirrors? They can be functional and visually appealing, too. Inexpensive mirrors of all shapes and sizes can be found online and at places like IKEA and Walmart and can be used anywhere for function or as décor. So how can you decorate your mirrors to add colour and creativity to your small space?
Here are some mirror decorating ideas:
1. Add decals right to the mirror face, like flowers or gold dots.
2. Hot glue faux florals, greenery or rope to the mirror's frame.
3. Paint the frame a different colour.
4. Create a tie-dye look using watercolours.
5. Paint the actual mirror face with:
• Colourful dots like gold, silver, black or pink.
• Paint splatters to create an artsy look.
• A picture of anything you want! WikiHow shows us how to do it.
• An antique look.
There you have it – your small space decorating guide filled with ideas and solutions. Happy decorating!